If you've come across Volcomoutlets.Shop, perhaps through a Facebook advertisement offering unbelievable discounts on Volcom products, you might be tempted to take advantage of the deal. However, it's crucial to exercise caution. Keep reading to find out why this online outlet might not be what it claims to be.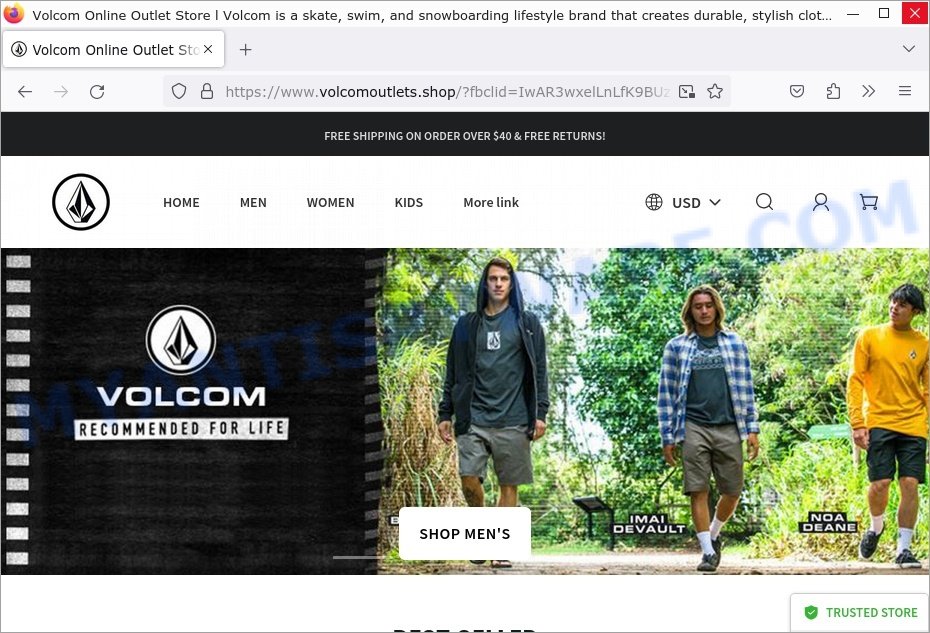 Quick links
Is Volcomoutlets.Shop a Scam?
The evidence strongly suggests that Volcomoutlets.Shop is not a legitimate online store but a scam. Here are the red flags:
Recently created domain
Lack of transparent contact information; only an email address: service@ornatey.com
No real info about the company behind the site
Unbelievably low prices and deals (74%-86% discounts)
Generic template design
Content, images, descriptions copied from legitimate Volcom site
Promotion mainly through Facebook ads
Enticing slogans used in Facebook Ads ("Limited Time Offer", "End Of Season Sale")
No social media presence or links to any social media platforms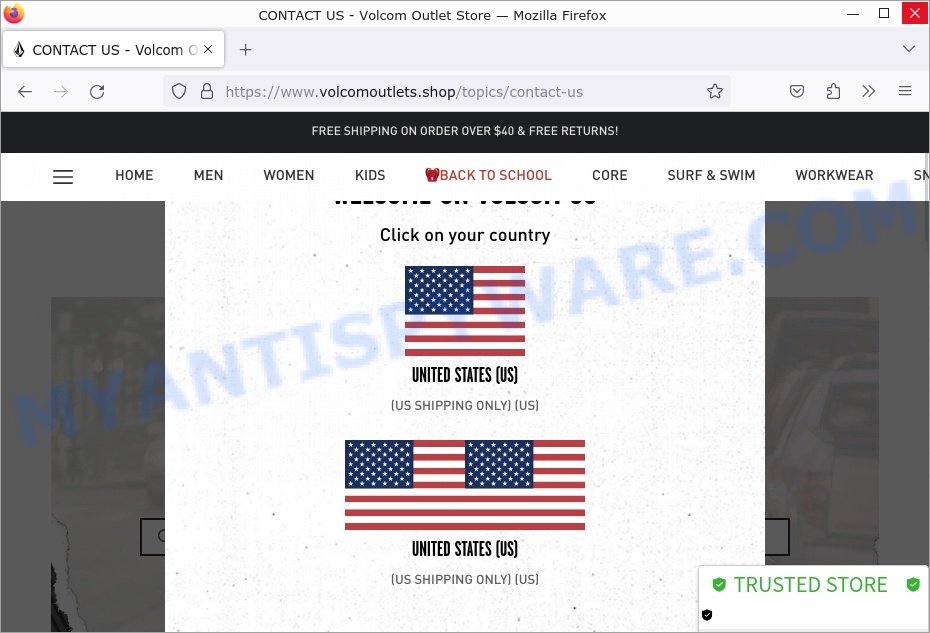 How the Volcomoutlets.Shop Scam Works
Volcomoutlets.Shop primarily attracts victims through Facebook ads, promoting a so-called "Back to School & End Of Season Sale" offering discounts as high as 74%-86% on Volcom products. When a shopper lands on the website, they are met with a generic template design showcasing a range of products from lifestyle and technical clothing to backpacks and accessories. The site also contains a countdown timer, further pressuring the shopper to make a purchase. After the shopper places an order, they either receive counterfeit products or nothing at all.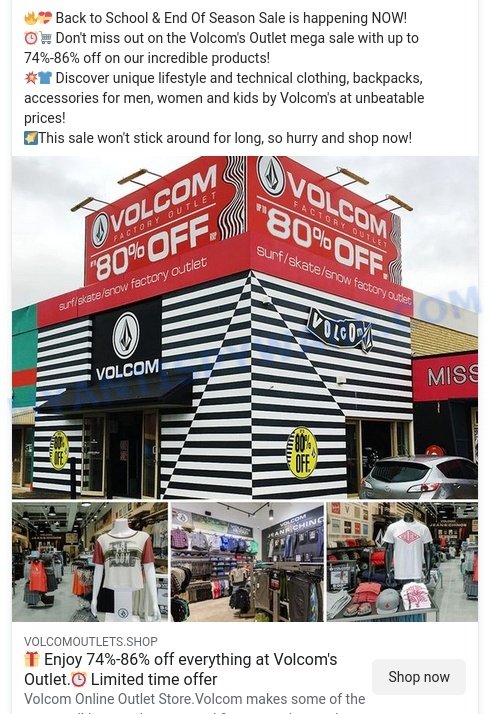 What to do if you become a victim of Volcomoutlets.Shop
If you have fallen victim to this scam, take immediate action to protect yourself.
Contact your bank to dispute the charges.
Change your passwords for your online accounts.
Report the scam at reportfraud.ftc.gov.
Leave a comment on this review to help others become aware of the scam.
Other Scam Online Shops to Avoid
As part of our ongoing effort to protect our readers from scams, we've compiled a list of other suspicious online shops. These shops share similar characteristics to Volcomoutlets.Shop and use deceptive tactics to lure in buyers. Be cautious when shopping online and look for warning signs of a potential scam.
Here are a few examples of scam online shops: KingCrabStore.com King Crab Store Scam, Tv-homeshopping.shop Bed Bath & Beyond Store Scam, Outletshoks.com HOKA Summer Clearance Scam.
Summary table for Volcomoutlets.Shop
| | |
| --- | --- |
| Name | Volcomoutlets.Shop, Volcom Outlets Shop |
| Type | Scam Online Store |
| Damage | Financial Loss, Risk of Identity Theft |
| Distribution | Facebook Ads |
| Tactics | Unbelievable Discounts, Time-Limited Offers |
| Prices | 74%-86% Discounts on Products |
| Contacts | Email: service@ornatey.com |
| Prevention Tips | Always verify the legitimacy of online shops before making a purchase |
| Reporting Info | FTC Reporting |
Conclusion
'Volcom Outlets Shop' is a fraudulent online store that exploits the brand image of Volcom to lure in victims. With its unbelievable discounts and lack of transparent information, it's designed to scam consumers. Always verify the legitimacy of online shops before making any purchases.
FAQ About the Volcomoutlets.Shop Scam
Why did the shop use the brand name Volcom?
The scammers use a well-known brand to gain trust and attract a larger audience who might think they are getting a great deal.
Are the products on Volcomoutlets.Shop real?
It's highly unlikely. Most people who shop from scam websites either receive counterfeit items or nothing at all.
How did they promote their scam?
They primarily used Facebook ads for promotion, which often appear legitimate and can reach a wide audience quickly.