Every year, countless Americans fall prey to phishing scams, losing millions of dollars and compromising their personal information. One increasingly common method, known as "smishing", uses deceptive text messages that appear to be from reputable sources, like your bank. In a recent ploy, scammers have been sending messages purporting to be from Bank of America, prompting recipients to approve wire transactions to unfamiliar recipients or call suspicious helpline numbers. If you've ever received a text from a "bank" that left you scratching your head, you're not alone. Read on to unravel the tactics behind this scam and arm yourself with the knowledge to stay safe.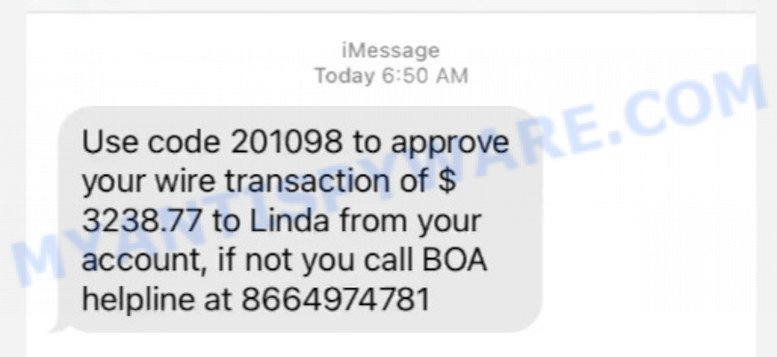 QUICK LINKS
How the Bank of America Wire Alert Scam works
The Bank of America Wire Alert Scam is a duplicitous tactic that specifically hones in on a recipient's fear of unauthorized transactions from their bank accounts. Here's how it unfolds:
The scam begins with an unsuspecting individual receiving an unsolicited text message, seemingly from Bank of America. This message will indicate an impending wire transfer, often for thousands of dollars, to a person with a generic name like "Linda" or "John". The text will typically include a code, purportedly for transaction approval, and highlight a sum of money which looks random—say, $3,238.77—to make it seem more genuine. To add an air of authenticity, the message may even be sent from a five-digit number, mimicking legitimate bank short codes.
A typical Bank of America Wire Alert Scam text reads as follows:
Use code 201098 to approve your wire transaction of $ 3238.77 to Linda from your account, if not you call BOA helpline at 8664974781
The real trap is set with the inclusion of a 'helpline' number, which is not affiliated with Bank of America in any way. When the alarmed account holder calls this number, they're not connected to the bank's support team but to the fraudsters, poised and ready to act as bank representatives. These imposters will then employ a series of manipulative tactics, from feigned concern to pressing urgency, to extract sensitive information. They might ask for account numbers, verification codes, or even passwords, all under the guise of "helping" the caller stop the 'fake' transaction.
Data from cybersecurity firms indicates that tens of thousands of these messages have been sent in recent months, with a concerning percentage of recipients following through on the call, and subsequently being defrauded. While Bank of America has issued warnings and guidelines to help customers identify such scams, the sheer audacity and specificity of these smishing attempts have made them particularly dangerous and effective.
In conclusion, the Bank of America Wire Alert Scam is a reminder of how crucial it is for us to double-check any unexpected bank communication. As this scam cleverly imitates real bank alerts, it's essential for account holders to be proactive: always call the bank's official number—not the one provided in a suspicious message—and stay informed about common fraudulent tactics. By staying alert and questioning unexpected alerts, we can protect ourselves and our finances.
What to do when you get the BoA Wire Alert Scam text?
Receiving a potential scam text, especially one mimicking your bank, can be alarming. The immediate instinct might be to resolve the issue, but swift reactions can sometimes play right into the scammer's hands.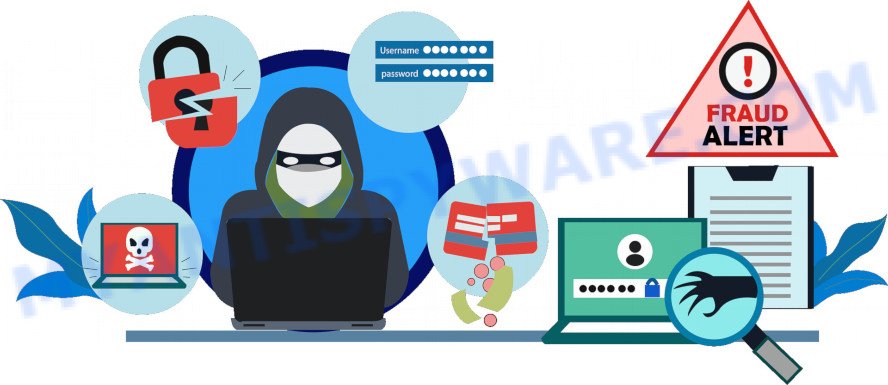 If you get a text that seems to be the Bank of America Wire Alert Scam, follow these steps:
First and foremost, do not call the number provided in the text. It's designed to connect you directly to the fraudsters who are well-prepared to impersonate bank personnel and manipulate you further.
Instead, directly contact Bank of America using the official number you find on the back of your bank card or their official website. Explain the situation, provide them with the details of the suspicious text (without acting upon it), and seek their guidance.
While you're at it, refrain from clicking any links in the message. These links could lead to malicious websites aimed at extracting personal information or installing malware on your device.
It's essential to report the scam to the appropriate authorities. Forward the scam text to 7726 (which spells "SPAM"), a free service offered by most mobile operators in the US. This action aids in tracking and combating these scams more effectively.
Keep an eye on your Bank of America account and other accounts that use the same login information for any signs of unauthorized activity. If you notice any suspicious activity, contact the company's support team immediately. Use the steps (https://consumer.ftc.gov/articles/what-do-if-you-were-scammed) to try to stop a transaction, get a transaction reversed, or get a refund.
Finally, be sure to alert close family and friends about the scam. The more people are informed, the less likely they are to fall victim to such scams. And always remember, when in doubt, it's better to double-check than regret actions taken in haste.
Examples of such scams
Phishing scams come in various forms, each designed to exploit your trust and trick you into revealing personal information. From email to text messages, fraudsters employ cunning tactics to deceive unsuspecting individuals. In this section, we present a range of scams similar to the BoA Transaction scam, shedding light on their methods and providing insights to help you identify and avoid falling victim to these fraudulent schemes. Take a closer look at the following examples and learn how to stay one step ahead of the scammers. Remember, knowledge and awareness are your strongest defenses against phishing attempts.
Fake Banking Alerts
Scammers impersonate banks (Wells Fargo, PNC) and financial institutions, sending fraudulent messages claiming suspicious account activity or the need for immediate verification. They provide a link or phone number that directs victims to a fake website or call center, where they're prompted to enter their login credentials or other sensitive details.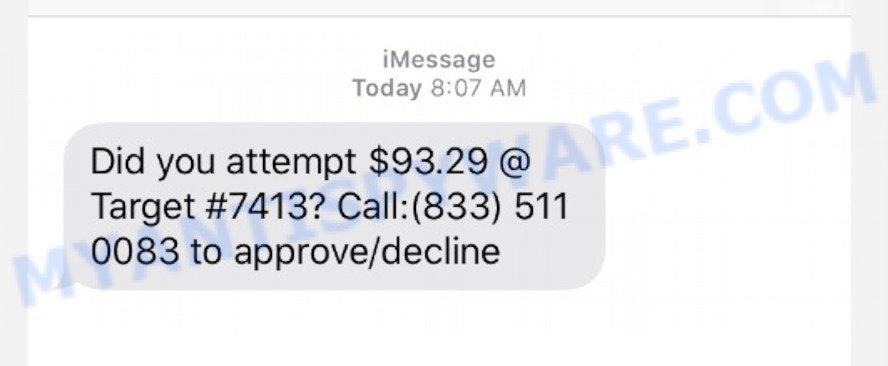 Social Media Prize Scams
These scams often appear as messages or notifications claiming that you've won a contest or a generous prize (Shein Summer Giveaway, Mr Beast Giveaway). To claim your prize, you're asked to provide personal information or pay a fee. However, there is no prize, and the scammers are simply attempting to steal your information or money.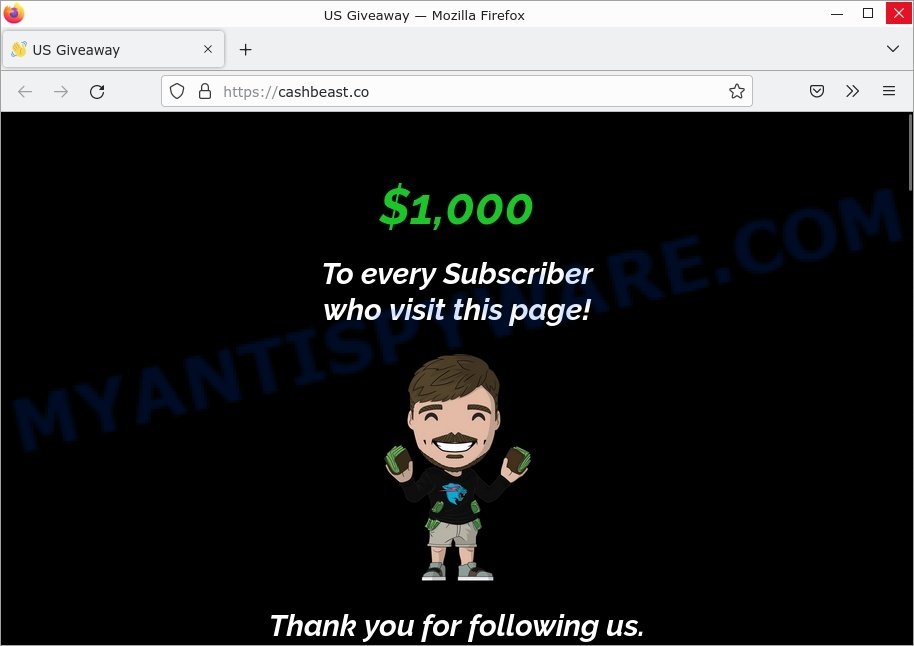 Tech Support Scams
Scammers pose as technical support representatives from well-known companies like Microsoft or Apple, contacting you with warnings about viruses or security issues on your computer. They aim to gain remote access to your device or convince you to provide payment for unnecessary services or software.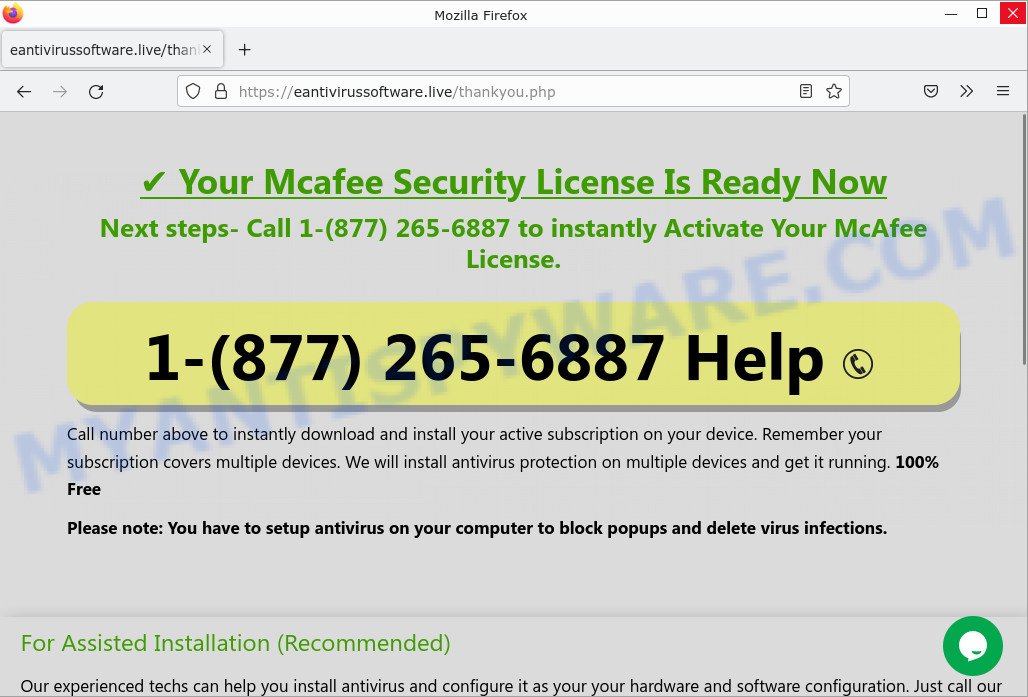 Remember, scammers are constantly evolving their tactics, so it's crucial to stay informed and remain skeptical of any unsolicited messages or requests for personal information. By understanding the various scams and their techniques, you can better safeguard yourself against falling victim to these fraudulent activities.
Threat Summary
| | |
| --- | --- |
| Name | Bank of America Wire Alert Scam, BoA Transaction Scam |
| Type | Phishing Scam |
| Fake Claims | Claims to be an official message from Bank of America notifying recipients of a wire transfer requiring their approval or acknowledgment. |
| Disguise | Uses official-looking language, format, and sometimes includes spoofed numbers to appear as legitimate Bank of America alerts. |
| Scammers' Numbers | Various, examples: 8664974781, 866 497-4781, 22395(Note: Numbers can change frequently and might be spoofed to appear local.) |
| Damage | Potential unauthorized access to bank accounts, monetary loss, theft of personal and sensitive information, and potential identity theft. |
| Distribution | Mass text messages sent to random or targeted numbers, often without any prior relationship to the recipient. Scammers may also use details from data breaches to target specific demographics. |
| Indicators of the Scam | Generic language not personalized to the recipient, unsolicited transaction alerts, unfamiliar helpline numbers not matching the official Bank of America contact, sense of urgency to act. |
| Prevention Tips | Always verify unsolicited communication by contacting the bank directly using known, official numbers. Do not click on links or call numbers provided in suspicious texts. Be skeptical of unexpected transaction alerts. |
| Reporting Info | Forward the scam text to 7726 (SPAM), a service offered by many mobile operators in the US. Additionally, contact Bank of America directly and report the scam. Inform local law enforcement if you've suffered financial loss. |
Is Your Bank of America Message Legitimate? Here's How to Check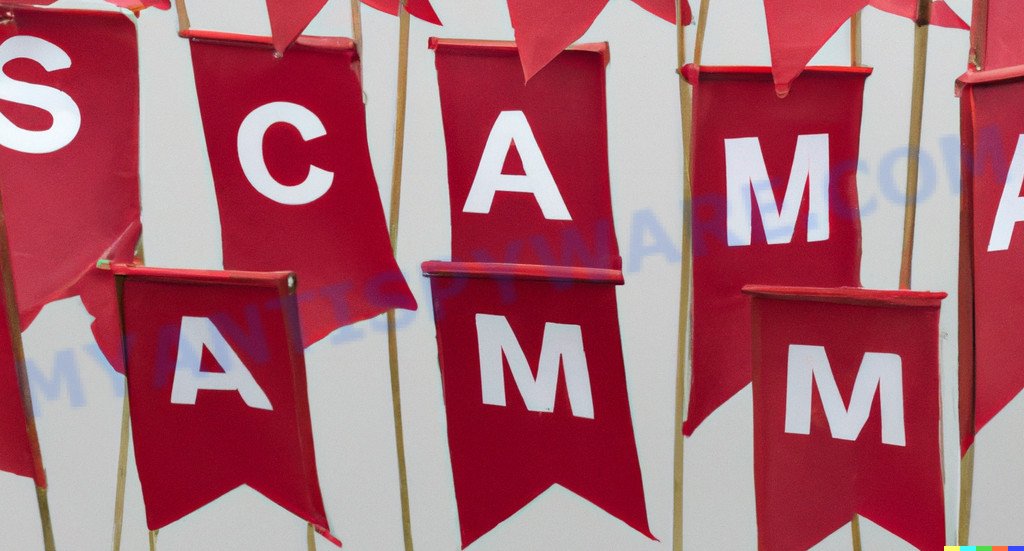 Determining the authenticity of a message from Bank of America can be a daunting task given the advanced tactics scammers employ. Still, there are several effective ways to ascertain whether the message you've received is legitimate or a cunning trap:
Genuine messages from Bank of America will typically address you by your full name, whereas scam messages might use generic greetings like "Dear Customer". Look out for poor grammar, spelling mistakes, or any language that seems off or overly urgent.
Authentic Bank of America alerts will come from a recognizable source. If it's an email, ensure that the domain is "@bankofamerica.com". For texts, be wary of numbers that don't resemble typical corporate communication lines or those that you haven't previously received legitimate messages from.
If the message claims a certain transaction took place, cross-check this with your own records. Log into your Bank of America account through the official app or website – not through any links provided in the questionable message – and check your transaction history.
Don't use the number provided in the questionable message. Instead, use the number on the back of your Bank of America card or the official number listed on their website. Discuss the message you received with their customer service to verify its legitimacy.
If the message contains a link urging you to click, hover over it (on a computer) or press and hold (on mobile) to see the actual URL. A genuine Bank of America link will always have "bankofamerica.com" as its primary domain. Beware of slight alterations that might look official at first glance.
Bank of America, like most reputable institutions, will never ask you to share sensitive information like your full Social Security Number, full bank account number, or password through email or text.
If after these steps you still have doubts, it's better to err on the side of caution. Delete the message, or, if you believe it's a scam, follow the reporting guidelines to help prevent others from falling prey to the same trick. Remember, staying vigilant and informed is your best defense against potential fraud.
Conclusion
Phishing scams, such as the Bank of America Wire Alert scam and other similar fraudulent schemes, continue to pose significant threats to individuals and their financial security. These scams employ various tactics to deceive victims, ranging from impersonating trusted companies to creating a sense of urgency or exploiting people's goodwill.
Remember, if you encounter a scam, report it to the relevant authorities or the company being impersonated. Reporting scams helps raise awareness, protects others from falling victim, and aids in the ongoing fight against cybercriminals.