Yueak.shop is popping up all over Facebook with unbeatable clearance sales and seemingly amazing deals. If you've come across this store and are wondering if it's too good to be true, you're in the right place. Read on to discover more about this online store.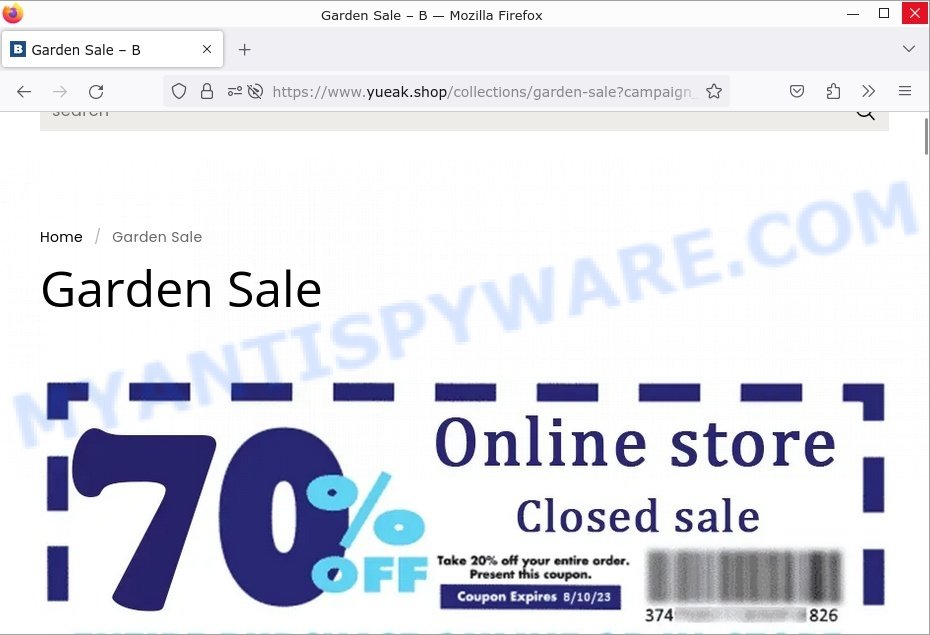 Quick links
Is Yueak.shop a Scam?
Before diving deep, let's look at the evident signs that scream "scam" about this online store:
Recently created domain
Lack of comprehensive contact information: Only available through an email address (info@cyklsao.shop)
No real information about the company behind
Unbelievable deals and incredibly low prices: Products at only $3.99?
Enticing slogans: "Clearance Sale", "Free return", "Huge Discounts", "Limited Time Sale"
Urgency creating tactics: "the above products sell out in 7 days and will never be sold at this price"
No social media presence or links to any social media platforms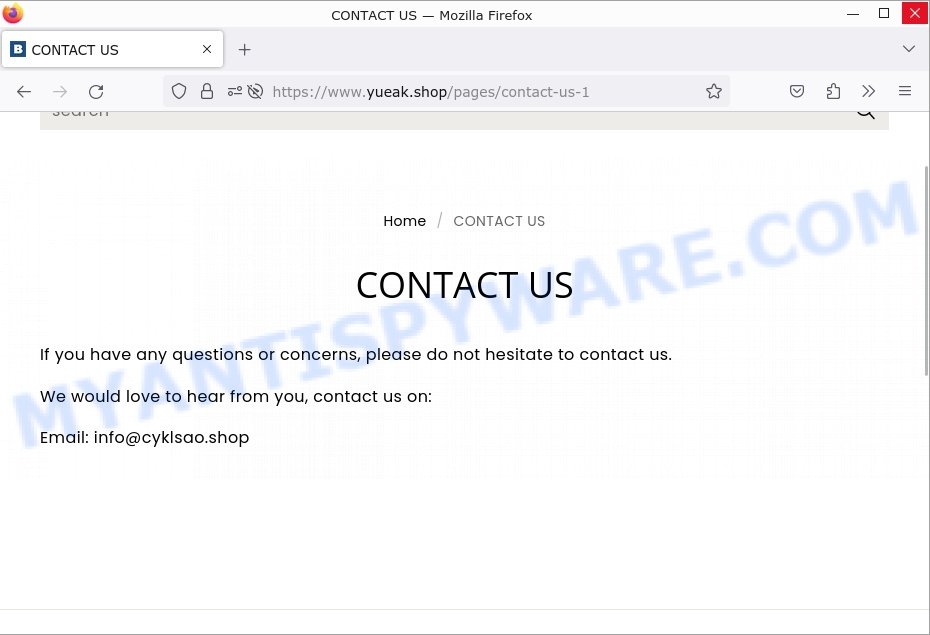 How the Yueak.shop Scam works
Yueak.shop presents itself as an online store with an irresistible clearance sale. It lures people in with Facebook ads promising over 9000 styles of products at a meager price of $3.99. This strategy creates a sense of urgency among potential buyers, making them think they are snagging a deal that's too good to be true. Furthermore, they claim a fast delivery system, even offering express shipping worldwide. With promises like a 30-day money-back guarantee, they are attempting to build a facade of trust and legitimacy.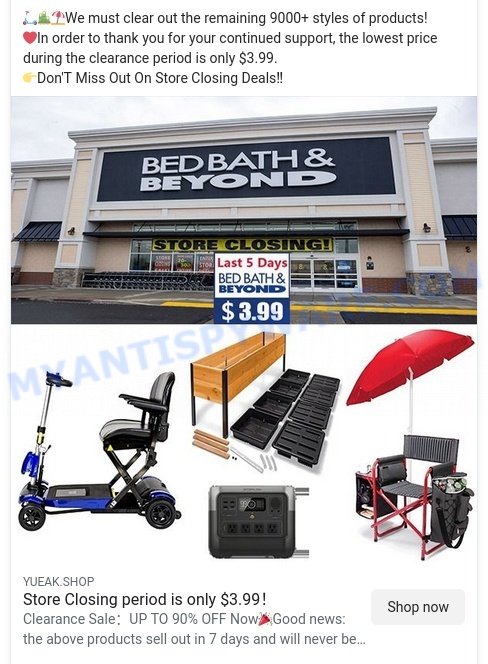 What to do if you become a victim of Yueak.shop
If you've unfortunately fallen for this scam:
Contact your bank or credit card company immediately to dispute the charges.
Change passwords for online accounts, especially if you've used the same password on multiple sites.
Monitor your accounts closely for any unauthorized transactions.
Report the scam to the relevant authorities in your country.
Other Scam Online Shops to Avoid
Protecting our readers from potential scams is our priority. It's essential to be on guard when shopping online, and we've identified other suspicious online shops that share tactics similar to Yueak.shop. These stores prey on unsuspecting shoppers with deceptive tactics.
Here are a few examples of the scam online shops: Axerxm.com Bed Bath & Beyond Store Scam, Luvasti.com Silver Jewellery Store Scam, and KingCrabStore.com King Crab Store Scam.
Summary table for Yueak.shop
| | |
| --- | --- |
| Name | Yueak.shop |
| Type | Online Scam Store |
| Damage | Potential loss of money |
| Distribution | Facebook Ads |
| Tactics | False Advertising, Enticing Offers |
| Prices | As low as $3.99 |
| Contacts | Email: info@cyklsao.shop |
| Prevention Tips | Always research online stores before purchasing, Avoid deals that seem too good to be true |
| Reporting Info | Contact local authorities or cybercrime units |
Conclusion
Yueak.shop is a classic example of an online scam store using enticing offers and urgency tactics to lure victims. It's vital to always be cautious and do thorough research before making any online purchases. Remember, if a deal sounds too good to be true, it probably is.
FAQ About the Yueak.shop Scam
Why do scams like Yueak.shop often use Facebook for advertising?
Using platforms like Facebook allows scammers to reach a wide audience quickly. Their ads are often designed to create a sense of urgency, making users act impulsively.
Are there any red flags to look out for in online shops?
Yes, signs like recent domain creation, lack of proper contact information, unrealistically low prices, and copied content from other websites are red flags.
How can I protect myself from online scams?
Always research an online store before making a purchase, look for customer reviews, check their contact information, and be wary of deals that seem too good to be true.