Be wary of Mymups.com, a deceptive website masquerading as USPS (United States Postal Service) with the intention of defrauding unsuspecting individuals. If you've received a text message from USPS containing a tracking number and a link to Mymups.com, exercise caution and refrain from clicking on it. This phishing scam is designed to pilfer your personal data, potentially leading to identity theft or financial fraud. In this article, we'll shed light on this scam and provide essential precautions to safeguard yourself from falling victim to it.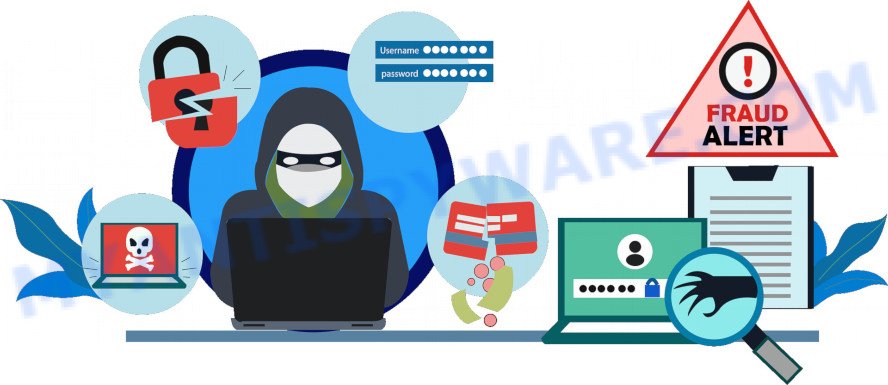 What is Mymups.com – The Fake USPS Website:
Mymups.com is a fraudulent website that impersonates the legitimate USPS service. Scammers exploit this fake website to send phishing text messages to individuals, often containing a fake tracking number and a link to Mymups.com. The objective is to deceive recipients into believing that the message originates from USPS and that there is an important package or delivery update they need to check.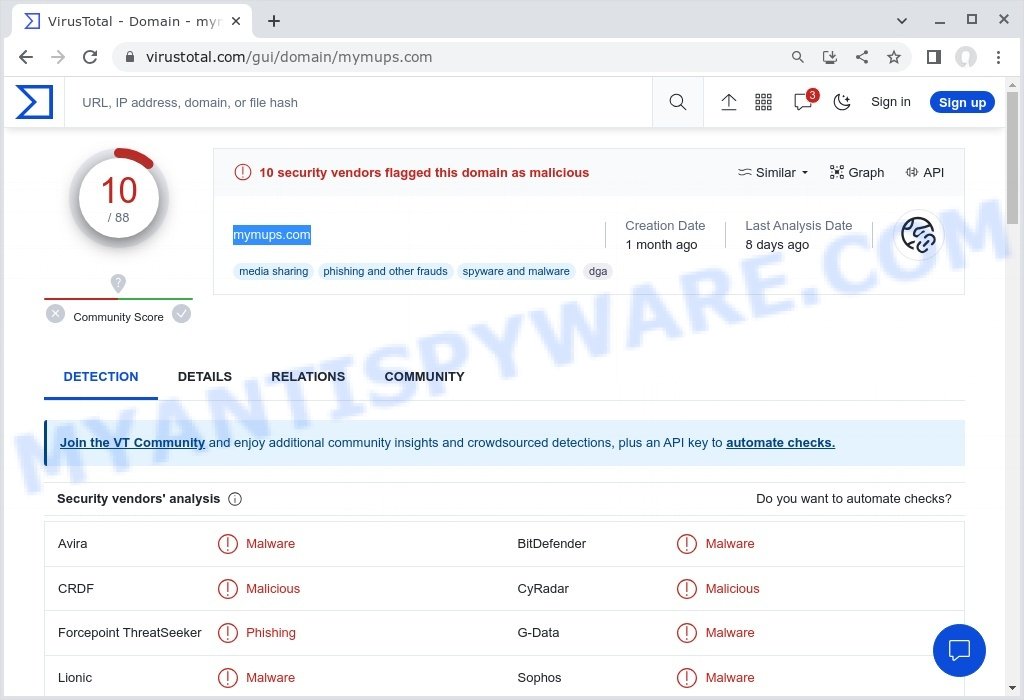 Signs of Mymups.com Phishing Scam:
Unsolicited Text Message: Receiving a text message from USPS without any prior request or package order may indicate a scam.
Fake Tracking Number: The text message may include a tracking number that you didn't request or expect.
Suspicious Link: The link provided in the text message might direct you to Mymups.com or any other unfamiliar domain instead of the official USPS website.
Urgent Tone: The message may employ urgency or fear tactics to pressure you into clicking the link immediately.
How Mymups.com Phishing Scam Works:
The scam commences with scammers disseminating bulk text messages, posing as USPS. The text typically includes a fake tracking number and a link to Mymups.com. When recipients click on the link, they are directed to the deceptive website, which may resemble the USPS website to some extent. However, the true purpose of this website is to deceive users into divulging personal information, such as login credentials, credit card details, or other sensitive data. The scammers can then exploit this stolen information for identity theft or financial fraud.
A typical USPS Scam text reads as follows:
U.S.P.S
Delivery of your package can't be completed due to your incomplete address info. Please update your address online asap. https://tiny.one/uusptresui-us
What to Do If You Receive Mymups.com Phishing Messages:
Do Not Click the Link: Refrain from clicking on any links in the suspicious message, especially if you did not initiate any USPS-related request or order.
Verify with USPS: If you question the message's legitimacy, directly contact USPS through their official website or customer service helpline to confirm the tracking number or package information.
Report the Scam: Report the phishing message to USPS (call 1-877-876-2455, visit www.uspis.gov).
Stay Informed: Stay cautious about sharing personal information online and remain updated about common phishing scams to evade falling victim in the future.
Summary Table for Mymups.com Phishing Scam:
Name:
Mymups.com Phishing Scam
Type:
Phishing Scam Impersonating USPS
Damage:
Potential Identity Theft, Financial Fraud
Distribution:
Text Messages
Tactics:
Impersonating USPS, Sending Fake Tracking Numbers, Using Urgency
Prevention Tips:
Avoid clicking suspicious links, Verify with USPS directly, Report phishing messages, Stay informed about
common scams
Reporting Info:
Report the scam to USPS and relevant authorities
Conclusion:
Mymups.com poses a significant threat as a phishing scam that exploits USPS's reputation to deceive and steal personal information from unsuspecting individuals. By remaining vigilant and following the prevention tips provided, you can shield yourself from falling victim to this or similar phishing scams.