Skyriverca.com is an online scam shop that advertises heavily discounted products, specifically electronic items like speakers, on platforms like Facebook. Its prices are suspiciously low, which is a common sign of a scam. Let's delve into the various red flags that point towards Skyriverca.com being a scam.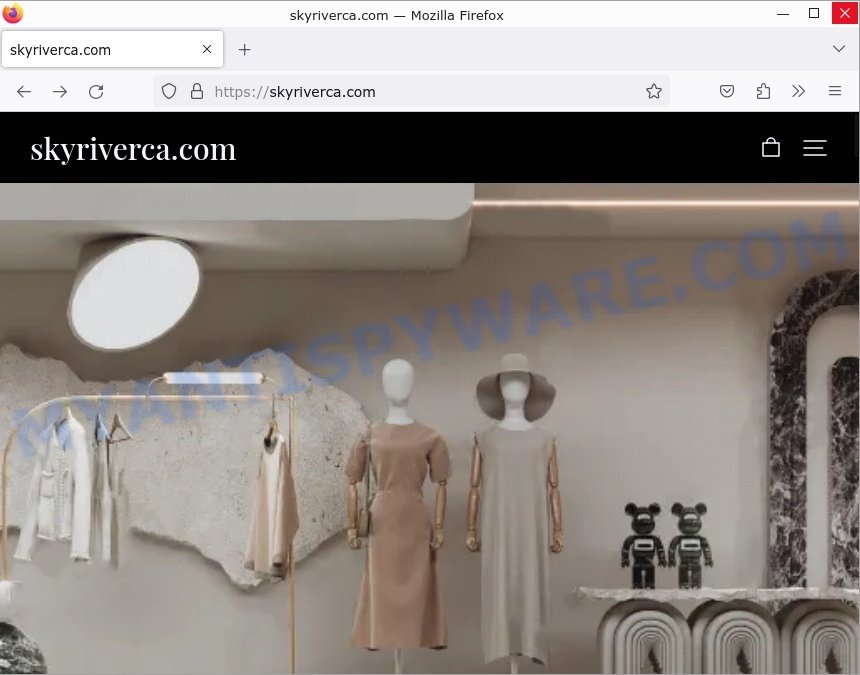 Quick links
What is Skyriverca.com?
Skyriverca.com is an online scam shop that poses as a discount electronics retailer. It primarily advertises its products on social media platforms like Facebook and offers extremely low prices to attract customers. However, the site is designed to trick unsuspecting shoppers into parting with their money without receiving the promised products or services.
Signs of Skyriverca.com Scam
Here are some red flags that suggest Skyriverca.com is a scam:
The site offers unrealistically low prices. For example, it advertises a JBL Boombox 3 for only $19.99, which is significantly lower than the market price.
The site is relatively new, which is common among scam sites.
The contact email provided on the site is not associated with the site's domain.
The physical address is registered under a different company name.
The same email and company (SAYHI INTERNATIONAL CO., LIMITED) have been associated with other scam shops.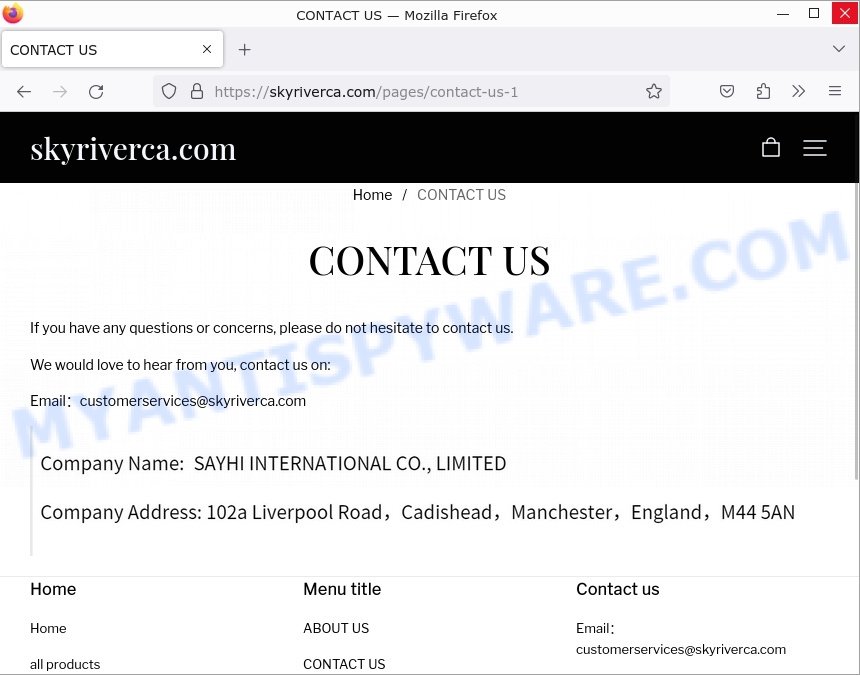 How Skyriverca.com Scam Works
Skyriverca.com scam typically begins with an attractive advertisement on platforms like Facebook. The ad features popular products at unbelievably low prices, creating a sense of urgency to purchase before the deal ends.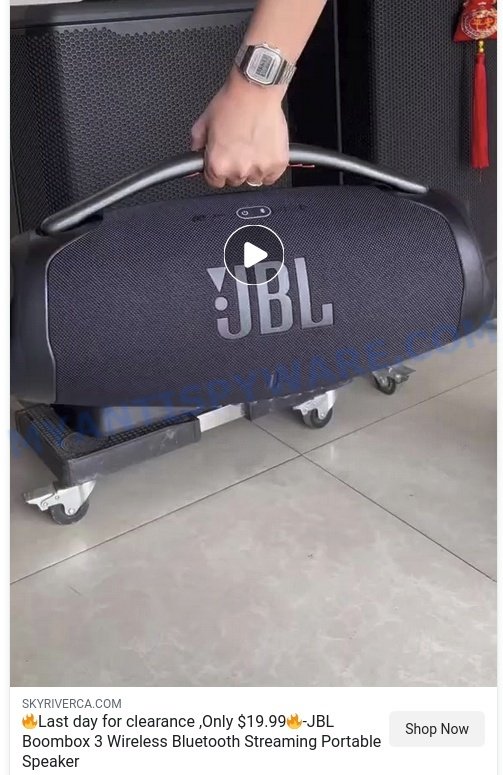 Once on the site, customers may be pressured into making hasty purchases without adequately researching the website's legitimacy. After making a purchase, customers often do not receive any goods or get counterfeit items or goods of significantly lower value. By the time they realize they've been scammed, it's too late to recover their money or protect their personal and financial information.
What to do if you become a victim of Skyriverca.com
If you suspect you've been scammed by Skyriverca.com, you should take the following steps:
Report the fraudulent transaction to your bank or credit card company and ask for a chargeback.
Change any passwords you may have shared with the site.
Report the scam to your local law enforcement and the appropriate online platforms.
Leave an online review or report to warn others about the scam.
Other Scam Online Shops to Avoid
We aim to keep our readers safe from scams by exposing suspicious online shops. These scam sites employ similar tactics as Skyriverca.com, luring unsuspecting buyers with incredible discounts and promising high-quality products. Always remember to research an online shop thoroughly before making a purchase to protect your personal and financial information.
Here are a few examples of scam online shops:
Summary table for Skyriverca.com
| | |
| --- | --- |
| Name | Skyriverca.com |
| Type | Online Store Scam |
| Damage | Monetary loss, potential identity theft |
| Distribution | Online (e.g., Facebook ads) |
| Tactics | False advertising, misleading branding, urgency tactics |
| Prices | Highly reduced (e.g., JBL Boombox 3 for $19.99) |
| Contacts | Email: customerservices@skyriverca.com; Company Name: SAYHI INTERNATIONAL CO., LIMITED; Company Address: 102a Liverpool Road, Cadishead, Manchester, England, M44 5AN |
| Prevention Tips | Always research online shops before purchasing, be wary of deals that are too good to be true |
| Reporting Info | Report to local law enforcement, your bank, and the appropriate online platforms |
Conclusion
Skyriverca.com is an online scam shop that uses attractive discounts and popular brands to lure buyers into its trap. It is not affiliated with the brands it uses and is solely designed to trick customers into sharing their personal and financial information. As always, we advise all online shoppers to remain cautious when encountering such sites and to conduct thorough research before making a purchase.