Have you ever received a message on Facebook Messenger claiming that someone you know has just died in an accident? If so, you might have been targeted by the 'Just Died In An Accident' Facebook Scam. This phishing scam is designed to trick you into clicking a link that could potentially compromise your Facebook account. Read on to learn more about this scam and how to protect yourself.
Quick Links
What is 'Just Died In An Accident' Facebook Scam
The 'Just Died In An Accident' Facebook Scam is a phishing scam that circulates via Facebook Messenger. The scam involves messages claiming that someone the recipient knows has just died in an accident. The message includes a link that supposedly provides more information about the death. However, this link is a trap set by scammers to steal your Facebook login credentials or install malware on your device.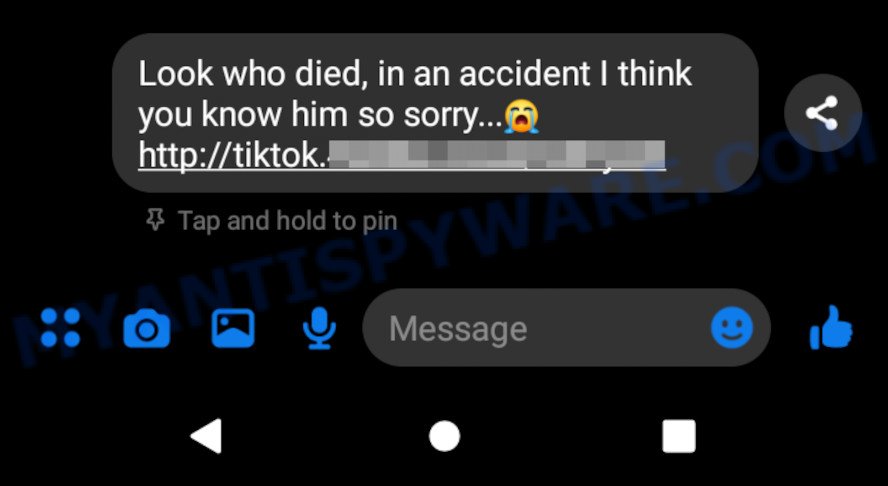 Signs of 'Just Died In An Accident' Facebook Scam
The scam typically starts with a message that appears to be from a friend on Facebook. The message reads, "Look who died, in an accident I think you know him so sorry…" followed by a suspicious link. The message does not provide any further details about the allegedly deceased person or the purported accident.
How 'Just Died In An Accident' Facebook Scam Works
When the recipient clicks on the link in the message, they are directed to what appears to be a Facebook login page. The page prompts them to enter their username and password.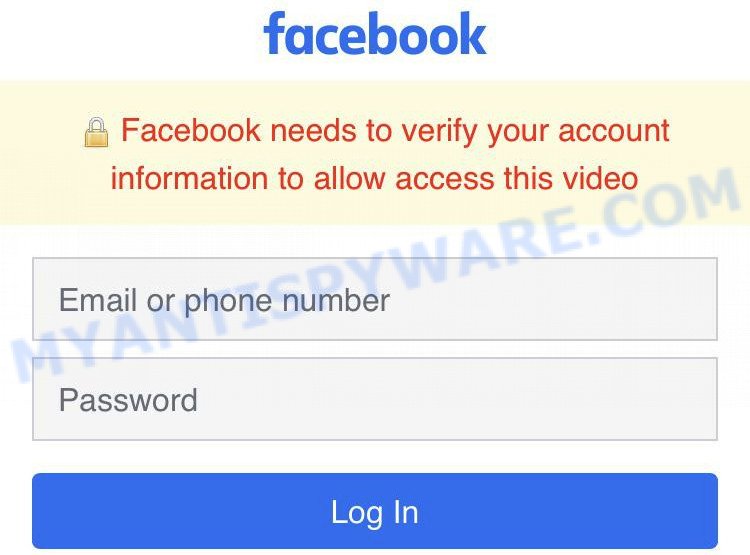 Once the victim enters their information, it's sent straight to the scammer. The scammer then takes over the victim's account, locking them out, and uses the account to send the same message to its friends list. The stolen data can be used to break into non-Facebook accounts, or sold on the dark web.
What to do if you become a victim of 'Just Died In An Accident' Facebook Scam
If you realize you've fallen for such a phishing scam, follow these steps:
Change your password immediately to avoid being locked out of the account.
Check your security settings to log out of any devices or locations you don't recognize.
Report the message to Facebook.
Make sure that no unfamiliar email addresses have been added to your account.
Change your email password too.
Turn on two-factor authentication for your account.
Scan your computer or phone with anti-virus software for good measure.
Examples of such scams
Scams using emotional manipulation and fake news are unfortunately common tactics used by cybercriminals to exploit people's vulnerabilities and steal money or personal information. The "Just Died In An Accident" scam is just one example of such schemes. These scams often rely on shock value or sensational claims to get people to click on a link or provide sensitive information. Below are some other examples of similar scams to watch out for.
Here are some examples of similar scams: 'Hi Mum' Scam, I sent you an email from your account Scam, Your iPhone Has Been Hacked Scam, and Financial Hardship Department Scam.
How to report "Just Died In An Accident" Scam on Facebook Messenger?
If you suspect that the message is a scam, it's important to report it. By reporting the message, you can help prevent other people from falling victim to the same scam.
Open the conversation with the sender of the message or the conversation where the message was sent.
Click on the name of the sender of the message to open their profile.
Click on the "Report" link or button located below the sender's name.
Choose the option that best describes the scam message, such as "Scam or fraud" or "Spam".
Follow the prompts to provide more information and complete the report.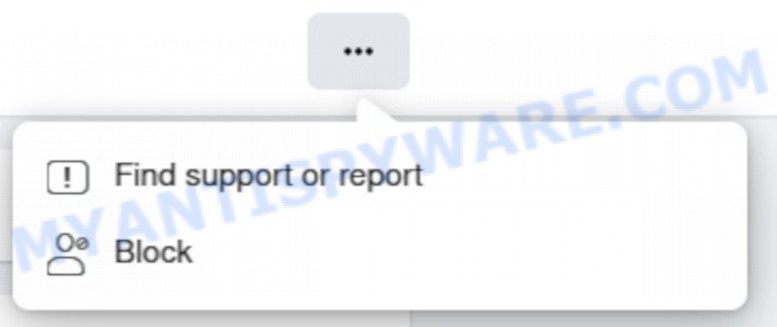 Summary table for 'Just Died In An Accident' Facebook Scam
| | |
| --- | --- |
| Name | 'Just Died In An Accident' Facebook Scam |
| Type | Phishing Scam |
| Damage | Loss of personal data, potential financial loss |
| Distribution | Facebook Messenger |
| Tactics | Impersonation, fear, urgency |
| Scammers websites | photo.28yv.me, 1dg3.life, tiktok.4s85lu.cloud, etc |
| Prevention Tips | Do not click on suspicious links, even if they appear to come from a friend. Enable two-factor authentication. Regularly update your passwords. |
| Reporting Info | Report to Facebook and local authorities |
Conclusion
The 'Just Died In An Accident' Facebook Scam is a serious threat that exploits human emotions to trick victims into compromising their Facebook accounts. It's crucial to stay vigilant and skeptical of any messages that seem out of the ordinary, even if they appear to come from someone you know. Remember, it's always better to verify such messages independently before clicking on any links.