Be aware of the latest website promoting the Mr Beast Giveaway scam – Beast-view.com. This fraudulent site claims to offer free cash and gift cards to its visitors, just like other similar scams. The Beast-view.com scam is designed to lure unsuspecting users into providing their personal and financial information, which can then be used for identity theft or other malicious activities.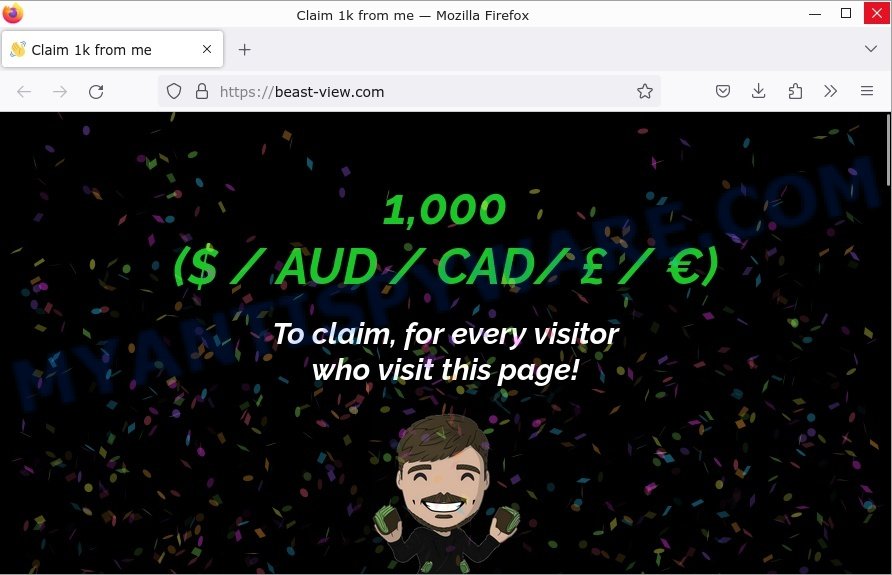 The Beast-view.com scam operates in a similar way to other Mr Beast Giveaway scams. It uses Mr Beast's name and reputation to gain the trust of users and encourages them to participate in fake giveaways or surveys in exchange for a chance to win prizes. However, once users provide their personal information, they may be redirected to other suspicious websites or receive unwanted emails or text messages.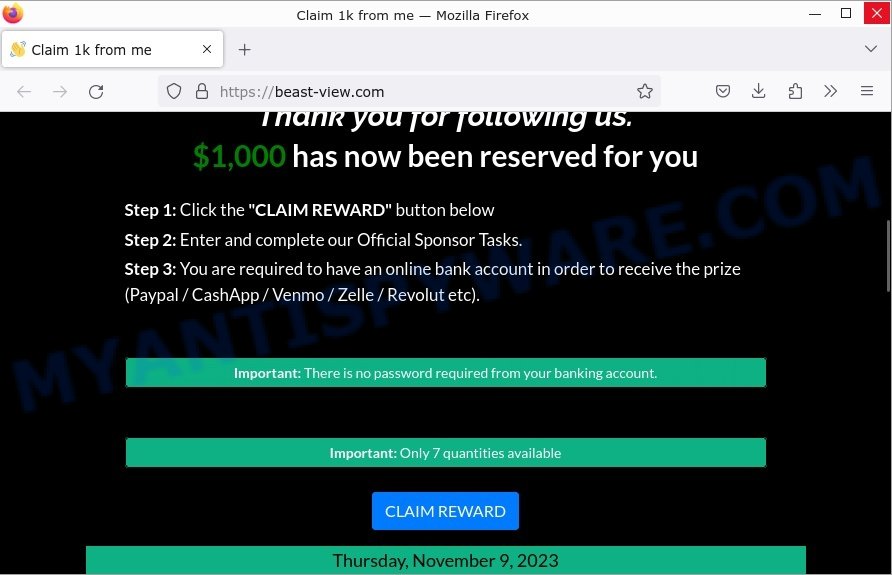 If you come across the Beast-view.com scam or any other suspicious websites claiming to offer free money or prizes, do not participate or provide any personal information. Always remember that legitimate giveaways or promotions are typically hosted on trusted websites or social media pages and do not require you to provide sensitive information.
For a comprehensive guide on how the Mr Beast Giveaway Scam works and tips on how to protect yourself, be sure to check out our article on the topic Mr Beast Giveaway Pop-Up Scam: How to Identify and Avoid the Latest Online Scam. Stay vigilant and always remember to think twice before clicking on any links or providing personal information online.
Examples of such scams
Unfortunately, the Beast-view.com scam is not an isolated case. There have been numerous scams in the past that have used similar tactics to prey on unsuspecting individuals. These scams often involve promises of easy money or prizes in exchange for completing certain tasks or providing personal information. Here are some examples of such scams that you should be aware of: Guy Fieri Pit Boss Giveaway Scam, Harbor Freight Pressure Washer Giveaway Scam, and October Cash 2023 Scam.