Beware of the Wp-link.ru WhatsApp Scam! WhatsApp users have been targeted by a devious phishing campaign using Wp-link.ru—a site that appears to offer link-shortening services but instead redirects victims to fraudulent pages. Masked under the guise of tempting cash prizes and branded giveaways, this scam exploits popular brands like Amazon and Roblox to lure unsuspecting individuals into sharing their personal data. Crucially, it's not just about clicking links; the scam manipulates users into forwarding the message to friends, expanding its reach rapidly. For the safety of your personal and financial details, and to understand the intricacies of this scam, read the article to learn more.👉📖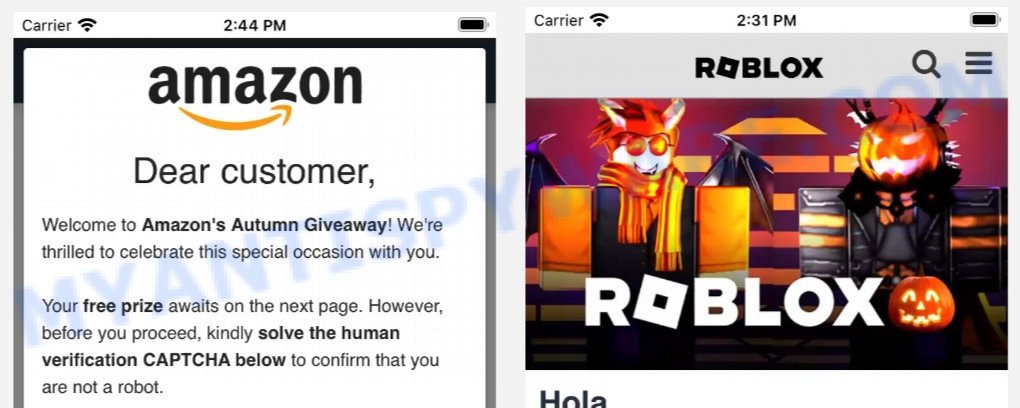 QUICK LINKS
Understanding the Wp-link.ru WhatsApp Scam 🛑
Have you received a WhatsApp message promising great offers or prizes from big names like Amazon or Roblox? Beware! It might be a trap. The Wp-link.ru scam is tricking people through such messages. Clicking on their links can lead to trouble. Here's a step-by-step look at how this scam works to catch its victims:
Initial Contact 📲
Users receive a seemingly innocent message on WhatsApp, often from a trusted contact. This deceptive tactic is because the scammers exploit the chain-letter method, urging existing victims to propagate the message, unknowingly drawing their friends into the scam.
Big Brand Offers 🎁
The messages are meticulously crafted with offers that seem authentic, using well-known brands like Amazon or Roblox to entice and reassure users.
Malicious Link 🔗
The lure is often a tantalizing proposition followed by a shortened link from Wp-link.ru or its clones. These shortened links obfuscate the true nature and destination of the link.
VirusTotal flagged Wp-link.ru as malicious: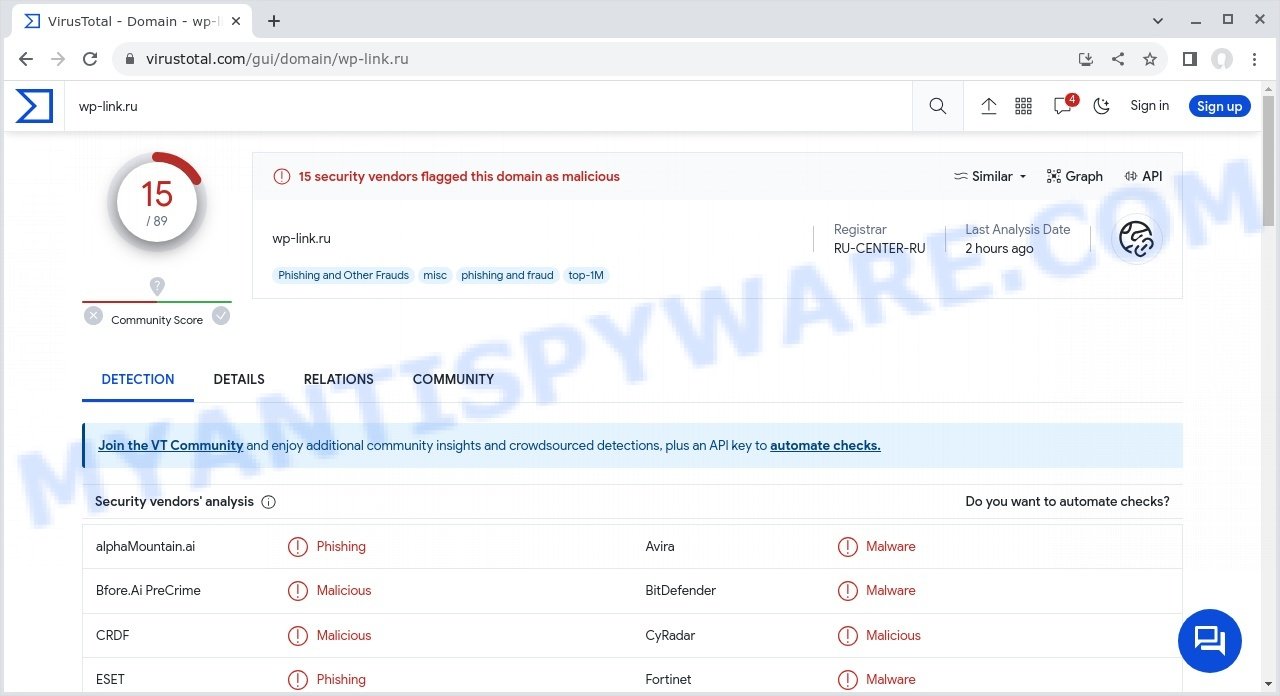 Mobile Check 📱
Once clicked, embedded JavaScript checks if the user is on a mobile device. Desktop users are usually led to a generic 404 error, throwing them off the scam's trail.
Geolocation-Redirect 🌍
The scammers aren't targeting everyone equally. They employ geolocation scripts to redirect users to different fraudulent pages based on the victim's location, possibly optimizing for regions more susceptible to their tactics.
Fake Security Check 🤖
Mimicking legitimate websites, victims are presented with a CAPTCHA. This not only reassures users but also deters automated tools trying to detect scams.
Share to Claim 🔄
After the CAPTCHA, the victim gets a condition: forward the message to 20 WhatsApp contacts or groups to unlock their prize, ensuring the scam spreads like wildfire.
Enter Your Details 🎣
As the final bait, victims are taken to a convincingly designed page, often replete with fake testimonials and high-quality brand logos. Here, they're prompted to enter personal and credit card details for a minimal "delivery fee" for their "prize."
Hidden Costs & Theft 💳
Once these details are entered, the victim unwittingly subscribes to pricey services, incurring regular charges. Simultaneously, their personal data is harvested, which could be sold, misused, or even lead to identity theft.
The Spread Continues ➡️
As more users fall prey and propagate the message, the scam continues its malignant spread, drawing more and more unsuspecting victims into its web.
Is the Wp-link.ru WhatsApp Message a Virus? 🦠❌
No! The Wp-link.ru WhatsApp message isn't a virus. It's a cunning ploy by scammers to mislead and exploit people. The message usually houses a link that shuttles users to the shady website, Wp-link.ru. Here, the real deception unfolds, luring users into revealing sensitive data like personal and credit card info. Although not a virus, interacting with this scam might expose you to dangers like identity theft, monetary fraud, or even malware threats.
💡 Safety Tip: If you're hit with a dubious message, block the sender on WhatsApp. Open the chat, click on the sender's name or number, scroll, and hit "Block". Amplify your defense by marking the message as spam or reporting it. This equips WhatsApp to tackle malicious players. 🚫📲🔒
Examples of such scams
Scams that prey on the allure of free items, be it virtual currency in online games like Roblox or exclusive products linked with celebrity names, are rampant on the internet. Crafted with cunning intent, these scams lure individuals into a web of deceit, leading them to fake websites or making them perform tasks that benefit the fraudsters. This either results in direct monetary gains for the scammers or gives them access to victims' sensitive information. While the Roblox 30,000 Robux Giveaway Scam is a notable example, it's far from being an isolated incident. Here, we delve into other infamous scams to illustrate the depth and breadth of these deceptive practices.
Mr. Beast, a well-known YouTube philanthropist famous for his lavish giveaways, has unfortunately been impersonated in various online scams. These counterfeit promotions claim that users can win large sums of money or other prizes by performing certain online actions, such as sharing links, providing personal information, or making a small "entry fee" payment. The real Mr. Beast has no connection to these scams, and his official giveaways are always conducted on his verified social media channels.
Fashion e-commerce platform Shein is another brand that has been exploited by scammers. Users receive messages or see posts claiming they can win a $500 gift card to spend on Shein. To "win", users might be directed to click on questionable links, share the post, or provide sensitive personal information. Such scams not only mislead users with fake promises but also risk compromising their online security.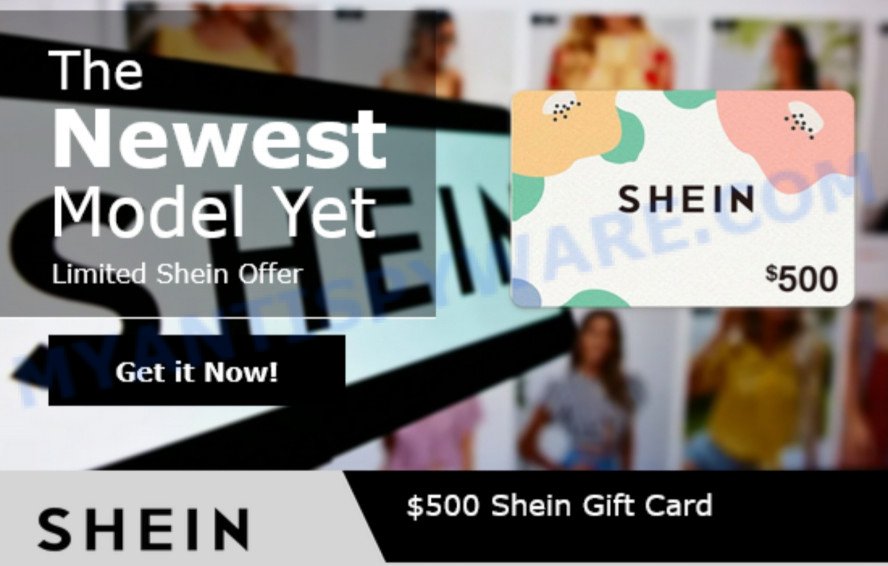 Promising fans a chance to own a free grill from a renowned brand, this scam circulates primarily on Facebook. Users are invited to participate in a giveaway where they stand a chance to win a "Pit Boss" grill endorsed by celebrity chef Guy Fieri. To participate, users are often asked to share the post, tag friends, or click on external links — actions that further propagate the scam or potentially expose the user to malicious software.
---
These examples emphasize the importance of always verifying the source and being skeptical of offers that seem too good to be true. Cybercriminals continually adapt their tactics, capitalizing on popular names and trends to ensnare unwary individuals. Always exercise caution and conduct due diligence before engaging with online promotions.
What to Do When You Receive the Wp-link.ru WhatsApp Message? 🚫📲
If you're hit with the Wp-link.ru WhatsApp message, act swiftly to shield yourself and others:
Beware of the Scam 🔍
Understand that the Wp-link.ru message is deceptive. Even if it's from someone you know, don't click any links. Scammers cleverly spread their trap via friends.
Alert the Sender 🗣️
If you recognize the sender, inform them via another trusted means like a phone call. They might be unaware they're spreading a scam.
Raise Awareness 📢
Educate your friends, family, and social groups about this scam. Advise them on the importance of not trusting or clicking unfamiliar links.
Erase the Message 🗑️
In WhatsApp, long-press the scam message, hit delete, and choose to remove it either just for you or for everyone in the chat. This can reduce its spread.
Notify WhatsApp 📧
Forward the scam message to WhatsApp's support. Use their official contact or email from their website. Your report helps them act against such frauds.
Took the Bait? Act Fast! ⏳
If you've clicked and shared details, monitor your bank and credit statements. Update passwords and alert your banks. Consider a fraud alert or credit freeze. If you've lost money, visit What to do if you were scammed for steps on possible refunds or stopping transactions.
Remember, staying informed and spreading awareness are essential steps in combating scams like the Wp-link.ru WhatsApp scam. By taking these proactive measures, you can protect yourself and others from falling victim to such fraudulent schemes.
Threat Summary
| | |
| --- | --- |
| Name | Wp-link.ru WhatsApp Scam, "Wp-link.ru spam", "Wp-link.ru virus" |
| Type | WhatsApp Scam |
| Disguise | Uses trusted platforms (WhatsApp) and recognized brand names to appear legitimate. |
| Fake claims | Offers of free gifts or monetary prizes from popular brands like Amazon and Roblox. |
| Damage | Potential financial loss, identity theft, unauthorized charges, risk of malware infections |
| Indicators of the Scam | Unexpected prize messages, need to share with 20 contacts, request for personal info. |
| Distribution methods | Chain-letter method via WhatsApp messages. Users encouraged to share with friends/groups. |
| Prevention Tips | Avoid clicking on unknown links, verify with sender, be skeptical of "too good to be true" offers, update and use security software. |
| Reporting Info | Forward suspicious messages to WhatsApp's official support or report via the app. |
What to do if you were scammed 🚫🔐
If you've been caught up in the Wp-link.ru Scam, don't panic. It's important to act quickly to protect yourself and your finances.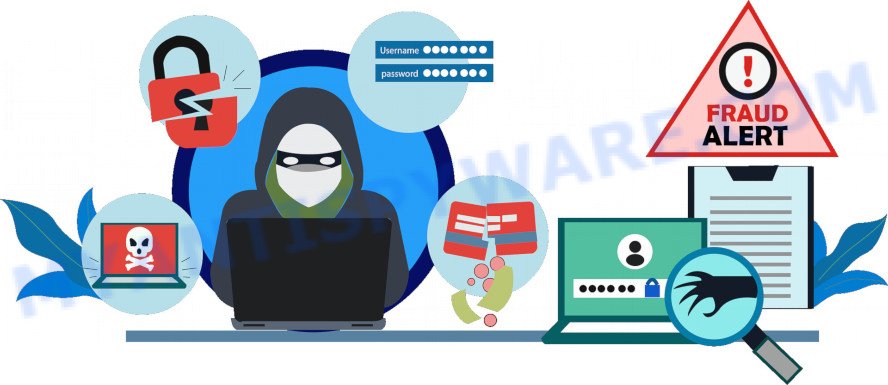 🏦 Contact Your Financial Institution:
Immediately inform your bank or credit card company about the unauthorized transaction. They may be able to stop the transaction, reverse it, or even issue a chargeback. Request a new credit/debit card if you believe your card details have been compromised. Document any financial losses. This can be essential for investigations and potential reimbursements.
🔐 Change Passwords:
If you suspect your personal information, especially passwords, have been compromised, change them immediately. This is crucial for accounts linked to financial institutions or personal data. Consider using a reputable password manager to ensure strong, unique passwords for each account.
👀 Monitor Your Accounts:
Keep a close eye on your bank and credit card statements for the next several months. Look for any unauthorized or suspicious transactions, no matter how small. Consider enrolling in a credit monitoring service. Some services will alert you to changes in your credit report, potentially indicating identity theft.
🚔 Report the Scam
Forward the scam email to the Federal Trade Commission (FTC) at spam@uce.gov. Report the scam to your local law enforcement and provide them with all the details and evidence you have.
💻 Check Your Computer
If you've downloaded any attachments or clicked on any links in the scam email, your device might be infected. Run a comprehensive antivirus scan. Consider consulting with a professional to ensure your computer is clean from malware or spyware.
📘 Educate Yourself
Familiarize yourself with common scam tactics to avoid falling victim in the future. Stay updated on recent scams or phishing methods by following news sources or official government warnings.
📢 Inform Others
Warn friends and family about the scam, especially if it's widespread. Sharing your experience can help protect others from the same pitfalls.
Conclusion
The Wp-link.ru WhatsApp scam is a clear trick to get people to trust fake offers. It uses well-known names like Amazon and Roblox to draw attention. Victims are then taken to the fake website Wp-link.ru where the scammers try to get personal and bank details. Even though the message isn't harmful by itself, its method of asking victims to share the message makes it spread fast. What to do? Don't click, delete the message, block the sender, and tell your friends and family about this scam. Being alert and informed is the best way to stay safe. 🛡️🚫🔍