Wilkoukmallvip.com is posing as a legitimate Wilko outlet store, offering unbelievably steep discounts through Facebook ads. If you've come across this online shop and its irresistible deals, hold onto your wallet and read this full article for an eye-opening analysis.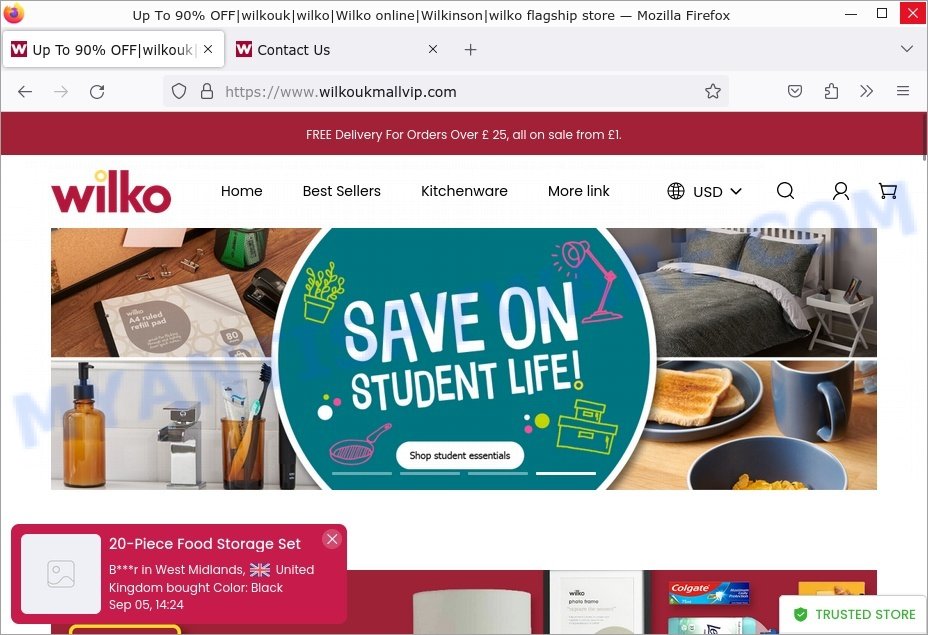 Quick Links
Is Wilkoukmallvip.com a Scam?
In short, yes. Wilkoukmallvip.com displays several red flags that make it a likely scam:
Recently created domain
Lack of contact information
No real info about the company behind the site
Unbelievable deals and incredibly low prices
Enticing slogans in advertisements
Hidden WHOIS contacts
Redirects from another domain (mallofficialvip.com)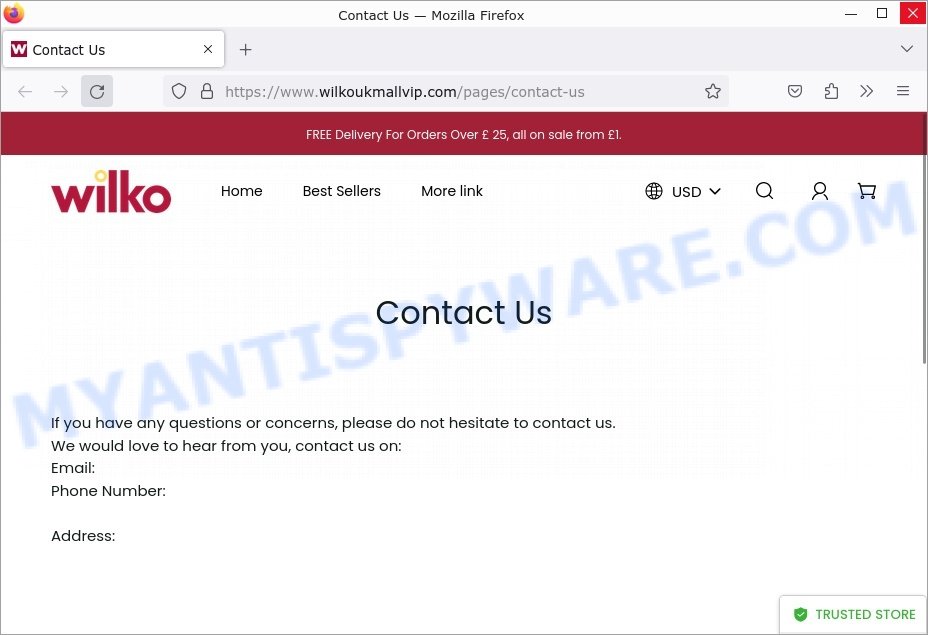 How the Wilkoukmallvip.com Scam Works
Wilkoukmallvip.com uses Facebook ads to lure potential victims. These ads boast of a "Wilkо Closing Liquidation Spectacular" with up to 90% discounts. Although the domain in the ad is mallofficialvip.com, clicking the ad redirects users to Wilkoukmallvip.com, confusing people even further. Once on the site, customers may be tricked into making purchases, only to never receive the items or receive counterfeit goods.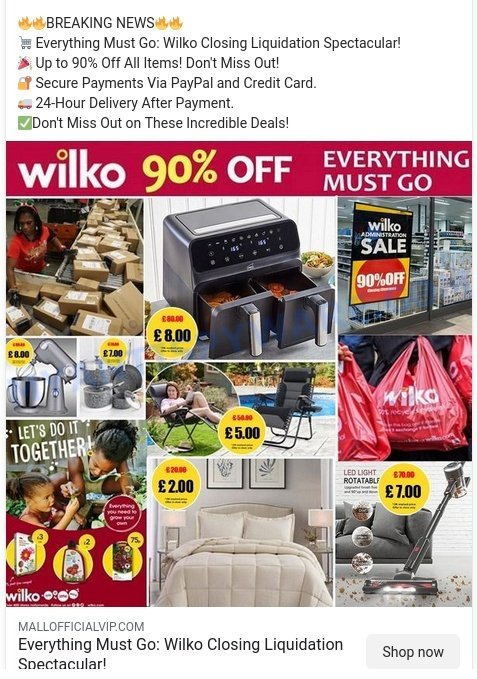 What to Do if You Become a Victim of Wilkoukmallvip.com
If you've fallen victim to this scam, it's crucial to act immediately to minimize the damage.
Contact your bank to dispute the transaction.
Report the scam to FTC.
Leave a comment on this review to help warn others.
Other Scam Online Shops to Avoid
We continuously strive to protect our readers from scams like Wilkoukmallvip.com by highlighting other deceitful online shops. These shops often employ similar tactics, so it's essential to stay vigilant.
Here are a few examples of scam online shops: Acstoreus.com, Oputcre.shop, and KingCrabStore.com.
Summary Table for Wilkoukmallvip.com
| | |
| --- | --- |
| Name | Wilkoukmallvip.com |
| Type | Online Scam Store |
| Damage | Financial loss, Data breach |
| Distribution | Facebook Ads |
| Tactics | False promotions, Misleading ads |
| Prices | Falsely discounted items |
| Contacts | None provided |
| Prevention Tips | Verify before purchase, Use trusted payment methods |
| Reporting Info | FTC |
Conclusion
Wilkoukmallvip.com is a scam online shop that takes advantage of unsuspecting shoppers by posing as a legitimate Wilko outlet. By understanding the red flags and tactics they use, you can protect yourself from similar scams in the future.
FAQ About the Wilkoukmallvip.com Scam
Is the website connected to the real Wilko store?
No, Wilkoukmallvip.com is not associated with the real Wilko store; it's an impostor site aiming to scam people.
How do they lure people into the scam?
The site uses Facebook ads promising unrealistically high discounts to attract potential victims.
Can you get a refund if scammed?
Your best chance of getting a refund is by contacting your bank to dispute the charges and reporting the scam to the FTC.