Wilkosaleuk.com appears to be the latest "too good to be true" online store, offering unbelievably discounted Wilko products. If their Facebook advertisement caught your attention, and you're thinking of making a purchase, we strongly urge you to read this comprehensive review before proceeding.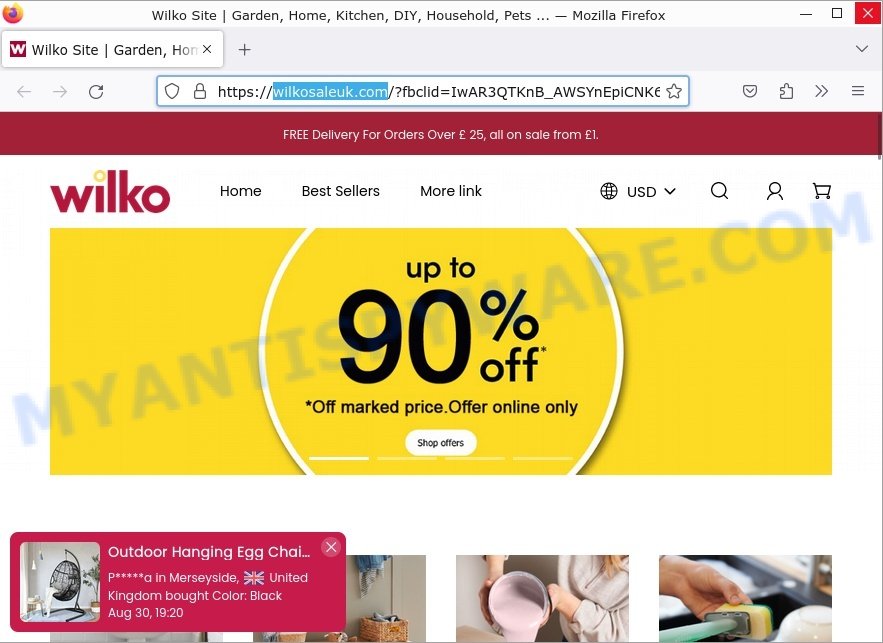 Quick links
Is Wilkosaleuk.com a Scam?
Based on initial research, several signs point towards Wilkosaleuk.com being a scam:
Recently created domain.
Lack of contact information. They do not provide any contact details.
No real info about the company behind the store.
Unbelievable deals and incredibly low prices as advertised on their Facebook promotion.
Enticing slogans like "90% OFF Wilko Factory store closing clearance", and "All stock in warehouse must go!"
Using the common scam tactic of a time counter on the product page.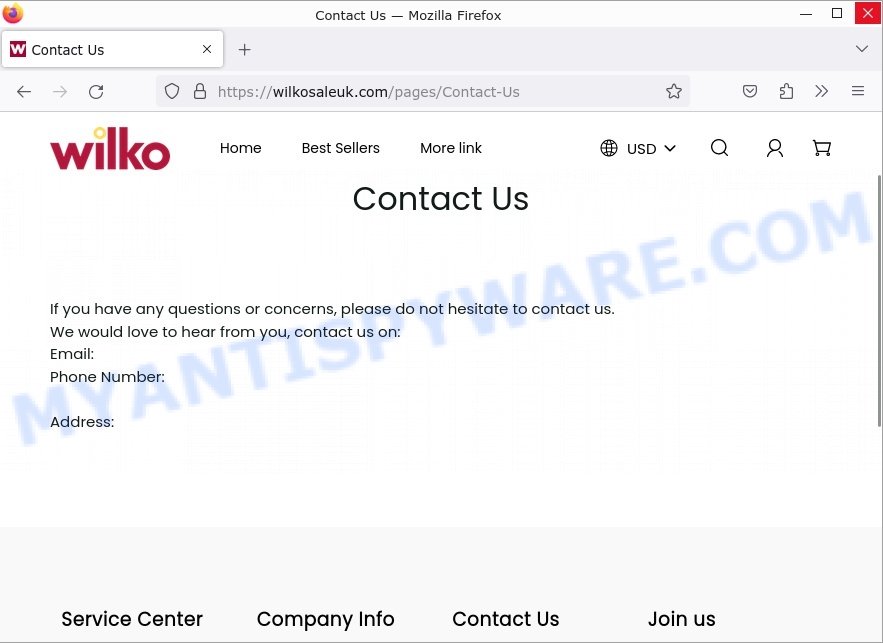 How the Wilkosaleuk.com Scam works
Wilkosaleuk.com is advertised through Facebook ads, promising discounts up to 90% on Wilko products. Potential customers are lured in by the promise of factory store closing clearances and incredibly low prices.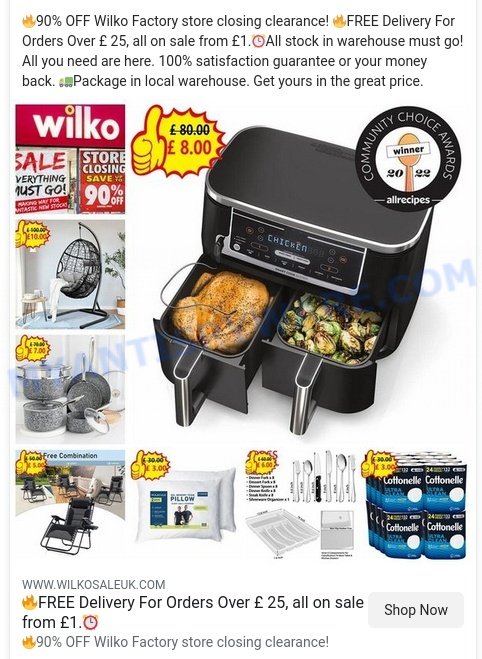 However, once a purchase is made, the buyer might either receive counterfeit products, nothing at all, or be charged without consent for other products. The lack of contact details and hidden WHOIS information further makes it challenging for customers to seek redress.
What to do if you become a victim of Wilkosaleuk.com
If you've unfortunately fallen for the Wilkosaleuk.com scam, don't panic. Follow these steps:
Contact your bank immediately to report the fraud and see if they can reverse the charge or initiate a chargeback.
Change your online banking passwords.
Keep a close watch on your account for any unauthorized transactions.
Leave a comment on this review to warn others about the scam.
Report the scam to the FTC.
Other Scam Online Shops to Avoid
As part of our ongoing effort to safeguard our readers from potential scams, we've highlighted other dubious online shops that demonstrate similar scam traits as Wilkosaleuk.com. Protect your personal and financial data by being aware of these potential threats.
Here are a few examples of the scam online shops: Luvasti.com Silver Jewellery Store Scam, Bedbathbeyondclose.com BED BATH & BEYOND Store Scam, and KingCrabStore.com King Crab Store Scam.
Summary table for Wilkosaleuk.com
| | |
| --- | --- |
| Name | Wilkosaleuk.com |
| Type | Scam Online Store |
| Damage | Potential monetary loss, breach of personal data |
| Distribution | Facebook Ads |
| Tactics | False discounts, No contact details, Concealed domain information |
| Prices | Discounts up to 90%, Items from £1 |
| Contacts | None provided |
| Prevention Tips | Verify online stores before purchase, Avoid too-good-to-be-true deals |
| Reporting Info | FTC Report Fraud |
Conclusion
Wilkosaleuk.com is a scam online store masquerading as an official Wilko shop. With alarming signs such as lack of contact details, recently created domain, and too-good-to-be-true discounts, buyers are advised to exercise extreme caution. It's always best to conduct thorough research before making any online purchases.
FAQ About the Wilkosaleuk.com Scam
What should I do if I've already made a purchase on Wilkosaleuk.com?
Immediately contact your bank to report the potential fraud and monitor your account for any suspicious activities.
How can I verify if an online shop is genuine or a scam?
Always look for contact details, check online reviews, verify domain registration details, and avoid deals that seem too good to be true.
Why do such scam stores keep appearing?
They prey on unsuspecting customers, lured by the promise of incredible discounts, making it a profitable venture for scammers.