Rowavy.shop is an online shop that claims to be a "Premier Wholesale Clearance Centre" selling miscellaneous items. However, after investigating the site, we found several red flags that suggest it may be a scam. In this review, we will break down the various aspects of the site and provide our analysis. Read on to learn more before making any purchases from Rowavy.shop.
Website Design: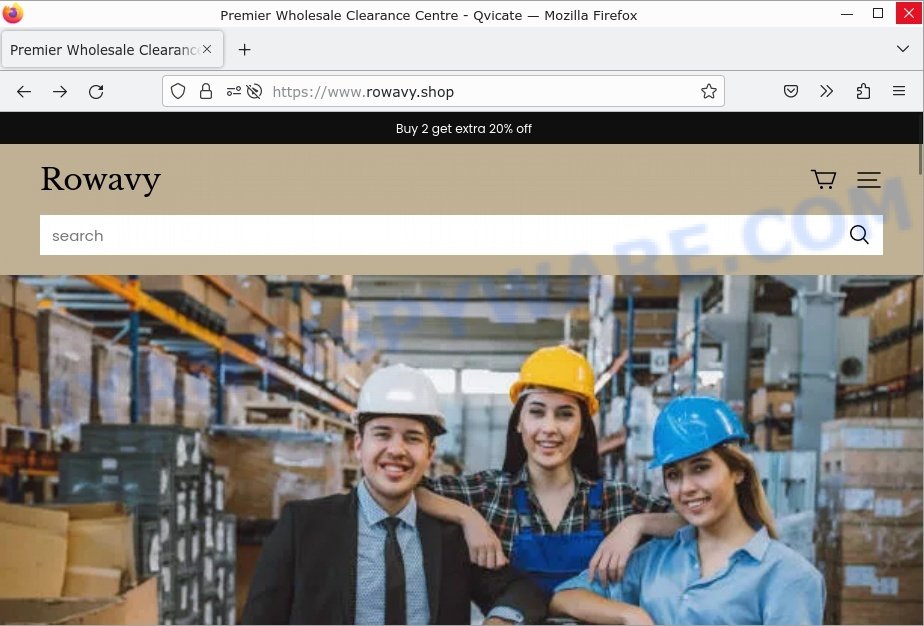 The design of Rowavy.shop is simple and lacks a professional look. It appears to be made using a template, which raises questions about the authenticity of the site. Additionally, there is no logo for the site, which is another indication of a lack of investment in branding.
Product Offering:
The site claims to be a "Premier Wholesale Clearance Centre," but there is no mention of what products they sell. There are only 47 items listed on the site, which all fall under the categories of Garden, Kneeler, Solar Rat Repeller, and Stool. Furthermore, there are hidden products with very low prices, which suggests that the site may be engaging in fraudulent practices.
Prices: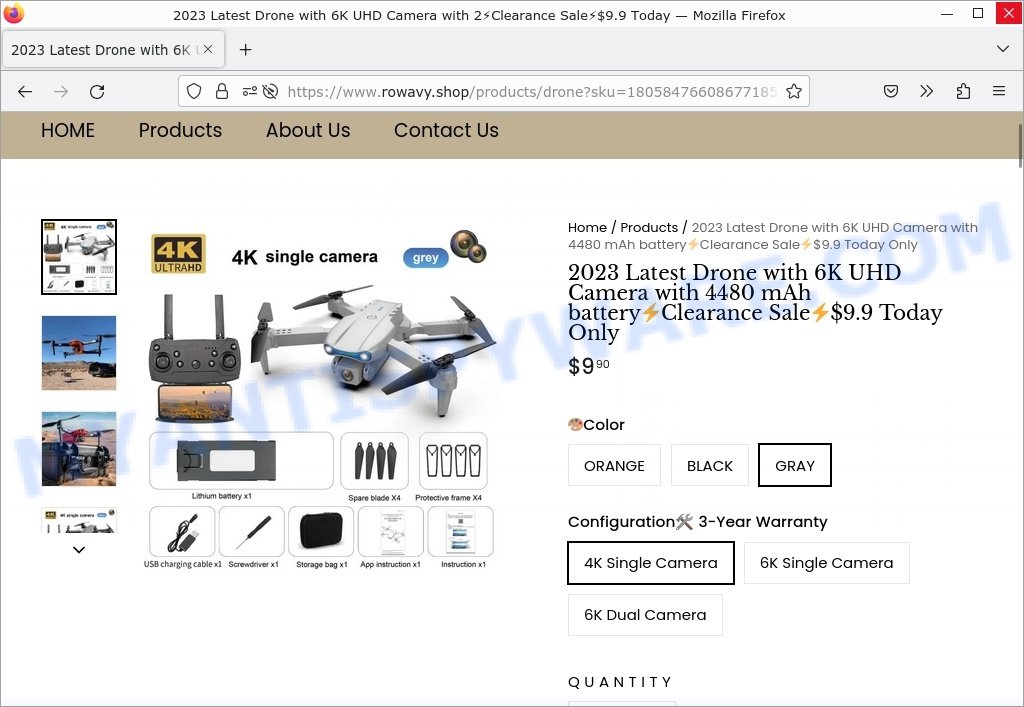 The prices of the products on Rowavy.shop seem too good to be true. The hidden products with very low prices, including a "2023 Latest Drone with 6K UHD Camera with 4480 mAh battery" priced at $9.9, suggest that the site may be engaging in fraudulent practices.
About Us:
The "About Us" section on Rowavy.shop claims that the company has been serving the community for over 6 years and focuses on providing quality products and excellent customer service. However, there is no evidence to support this claim, and the lack of positive reviews online raises doubts about the credibility of the company.
Domain Information: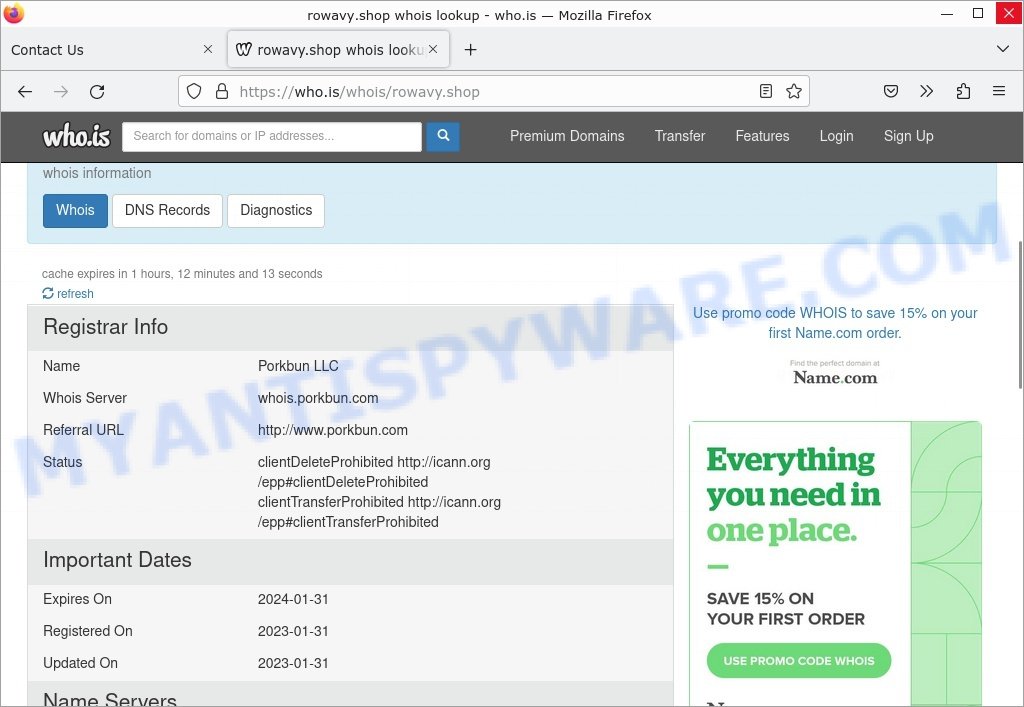 The domain for Rowavy.shop was registered in January 2023 and is set to expire in January 2024. This short duration of the domain registration raises suspicion, as most legitimate businesses tend to register their domains for longer periods.
Customer Reviews:
There are no positive reviews for Rowavy.shop online, and some reviews suggest that the site is a scam. The hidden products with very low prices also raise questions about the legitimacy of the site.
Company Information: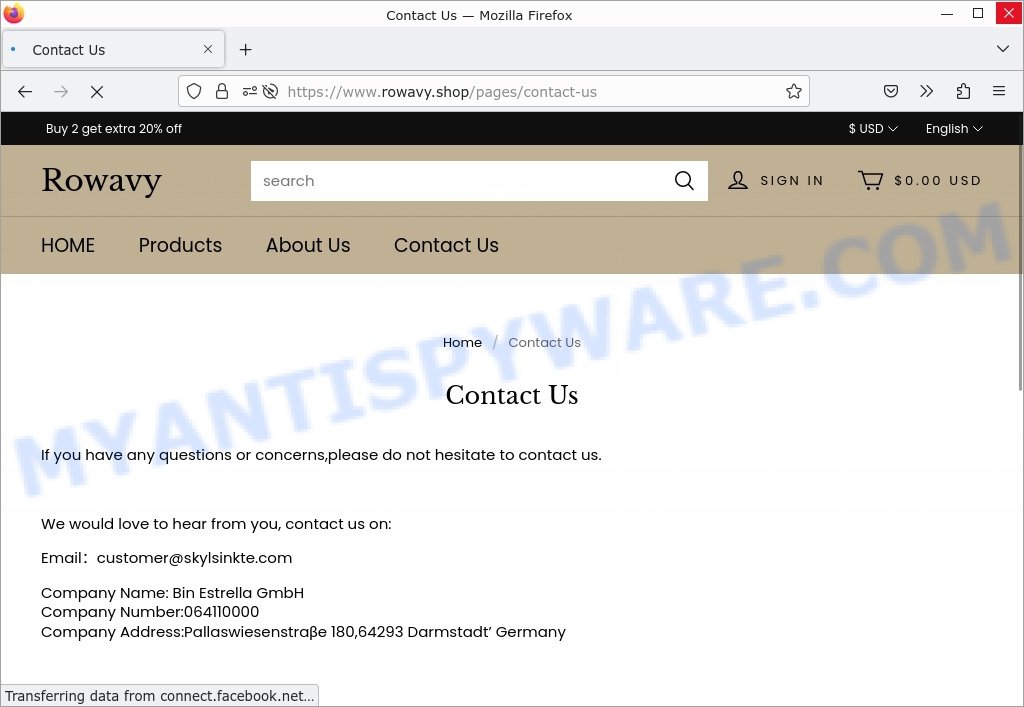 According to Rowavy.shop, the site is operated by a company called Bin Estrella GmbH with a registered address at Pallaswiesenstraβe 180, 64293 Darmstadt, Germany. However, upon further investigation, we were unable to verify the existence of this company at the given address or through any online sources. This raises concerns about the legitimacy of the company and the website.
Furthermore, there is no phone number or social media presence provided on the website, which makes it difficult for customers to contact the company for any queries or concerns. The only contact information provided is an email address: customer@skylsinkte.com.
It is important to note that this address is associated with several other suspicious online shops, which further adds to the suspicion surrounding Rowavy.shop. In light of these findings, we urge caution when dealing with this company and website.
Conclusion:
Overall, based on the information, there are several red flags that suggest Rowavy.shop may be a scam. Potential customers should exercise caution and do their own research before making any purchases from this site.
Other Suspicious Online Shops
During our investigation of Rowavy.shop, we discovered several other online shops that share certain similarities in terms of their design, contact information, and product offerings. We believe it is important to highlight their existence as they may pose similar risks to potential customers. In this section, we will provide a list of these websites along with links and screenshots for reference. It is up to individual readers to decide whether or not to engage with these sites, but we recommend exercising caution and doing thorough research before making any purchases.
Here are a few examples of the suspicious online shops: Grapeblink.com, Worsaty.shop, and Shareadeals.com.