Shareadeals.com is an online store that claims to sell women's vintage kaftans, two-piece suits, and other clothing items. However, there are growing concerns that the site may be a scam. Upon closer inspection, several aspects of shareadeals.com raise red flags and suggest that the site may not be a legitimate online store. In this review, we will examine various parameters, including website design, product prices, customer reviews, and company information, to provide an accurate assessment of shareadeals.com.
Website Design and Content: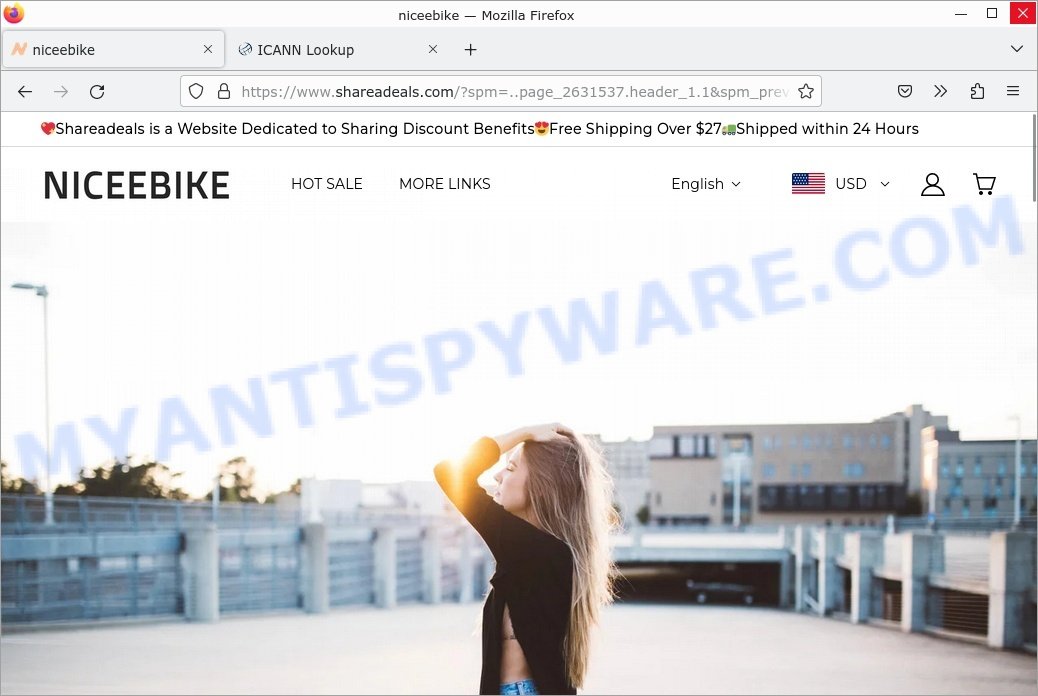 The design of shareadeals.com is unremarkable and generic, with a standard template used for many other online stores. The logo is also unrelated to the products sold on the site, which is odd. The description of the site does not provide any clear indication of what is being sold.
Domain Information: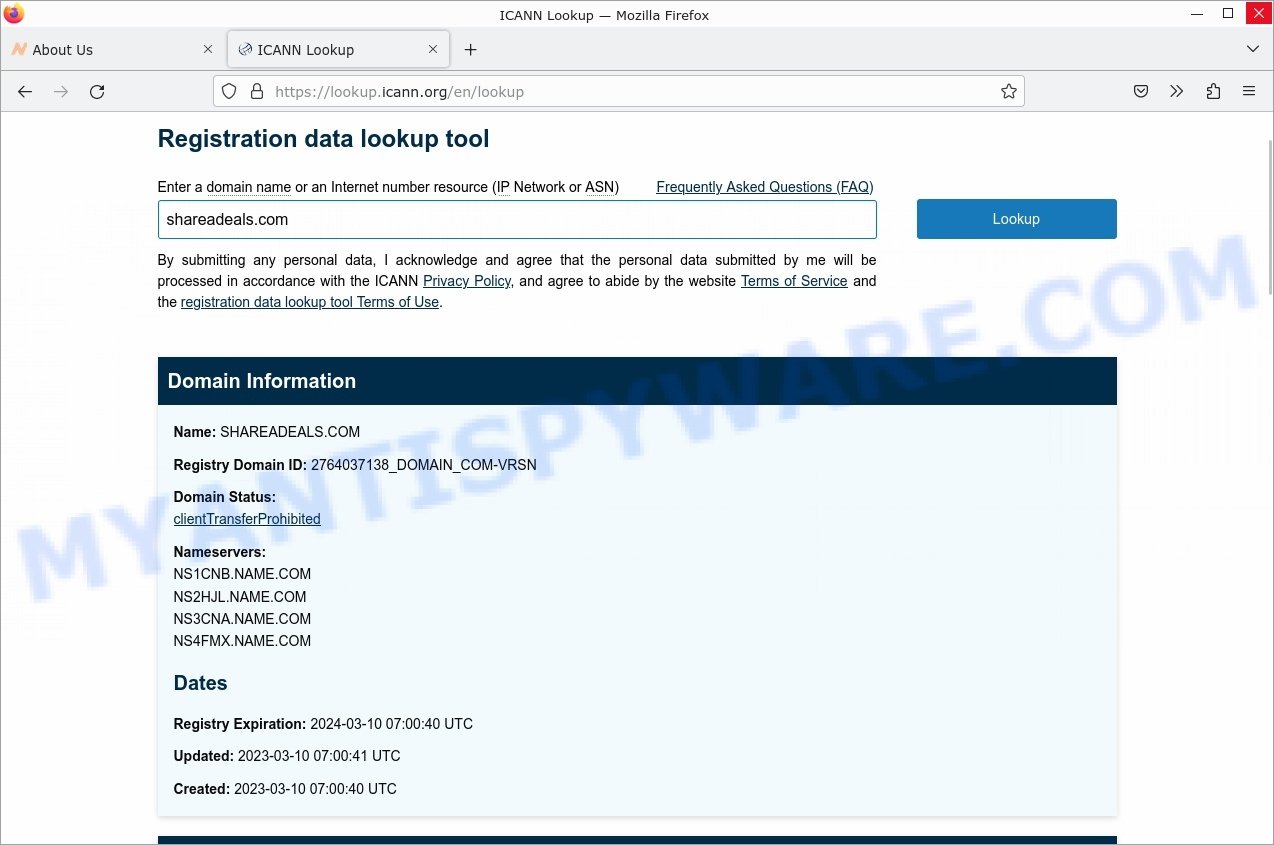 The domain for shareadeals.com was created and updated recently, which is often a red flag for fraudulent websites. The domain name does not relate to the products sold on the site, which is also suspicious.
Product Prices and Availability: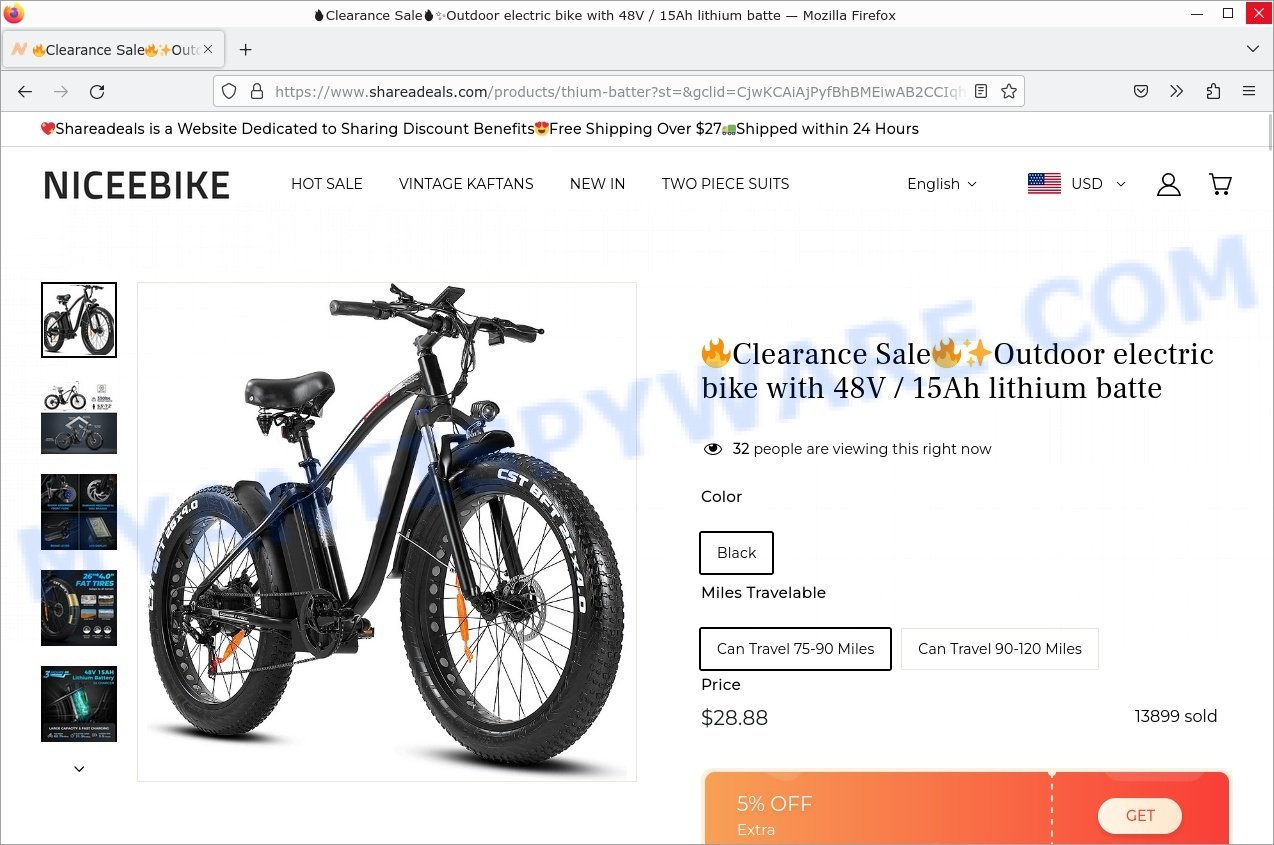 There are some hidden products on the site, which are not visible from the main page or category pages. These products have extremely low prices compared to their actual market value, which is a red flag for a potential scam. For example, the "Outdoor electric bike with 48V / 15Ah lithium battery" is sold for $28.88, while its actual price is $1299. This is a clear indication of a fraudulent website and should be a major cause for concern.
Customer Reviews:
There are no positive reviews of shareadeals.com online, and some reviews suggest that the site is a scam. The lack of positive reviews is concerning and should serve as a warning to potential customers.
About Us Page and Company Information: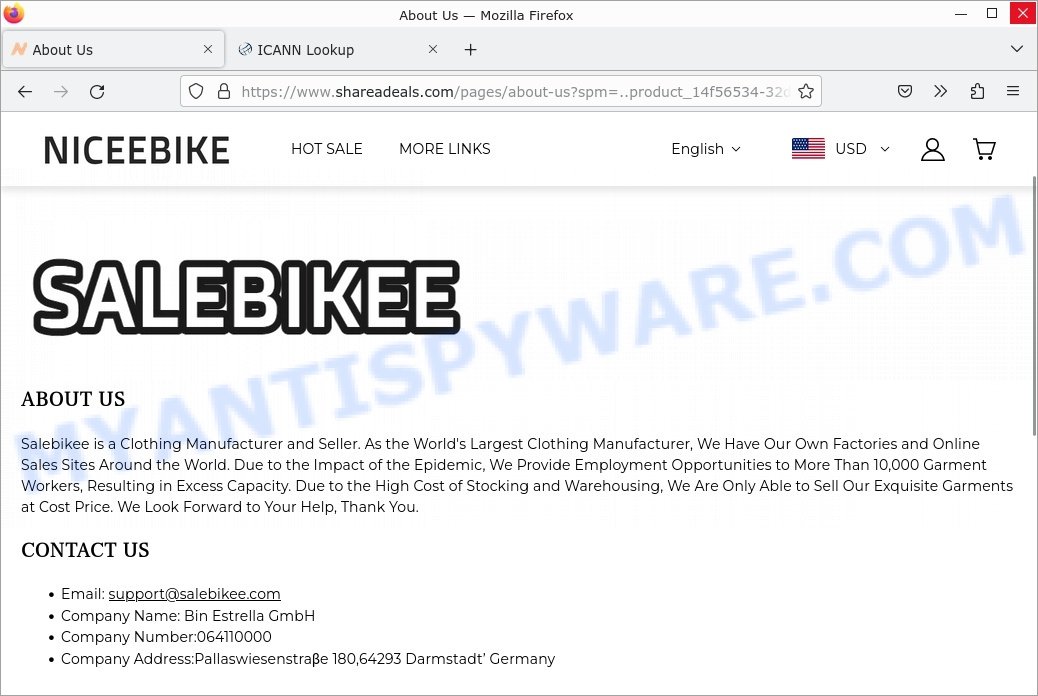 Shareadeals.com is an online clothing store that claims to be the world's largest clothing manufacturer. According to their website, they have their own factories and online sales sites around the world, and due to excess capacity caused by the pandemic, they offer their products at cost price. However, upon further investigation, there is reason to doubt the legitimacy of this claim.
The company behind Shareadeals.com is Bin Estrella GmbH, with a registered company number of 064110000. The company claims to be based in Darmstadt, Germany, with an address at Pallaswiesenstraße 180, 64293 Darmstadt. However, there is no evidence of this company existing at this address. In addition, there is no phone number or social media presence provided on their website.
Given these inconsistencies, it is difficult to verify the legitimacy of Shareadeals.com as a reputable online store.
Conclusion:
Overall, based on the information, it is advisable to be cautious when considering making purchases from shareadeals.com. The lack of transparency about the company's location, inconsistent information on the site, and hidden products with unrealistic prices all suggest that the site may be a fraudulent online store. It is essential to conduct thorough research before making any purchases, particularly from unknown or suspicious online stores.