Grapeblink.com is an online shop that sells a limited range of miscellaneous items with no categories or unique branding. The site has some suspicious features, including hidden products with unusually low prices, no positive reviews online, and a vague About Us page. Furthermore, the lack of phone number and social media raise further concerns. If you are considering shopping at Grapeblink.com, it is essential to read this review to learn more about the potential risks.
Website Design: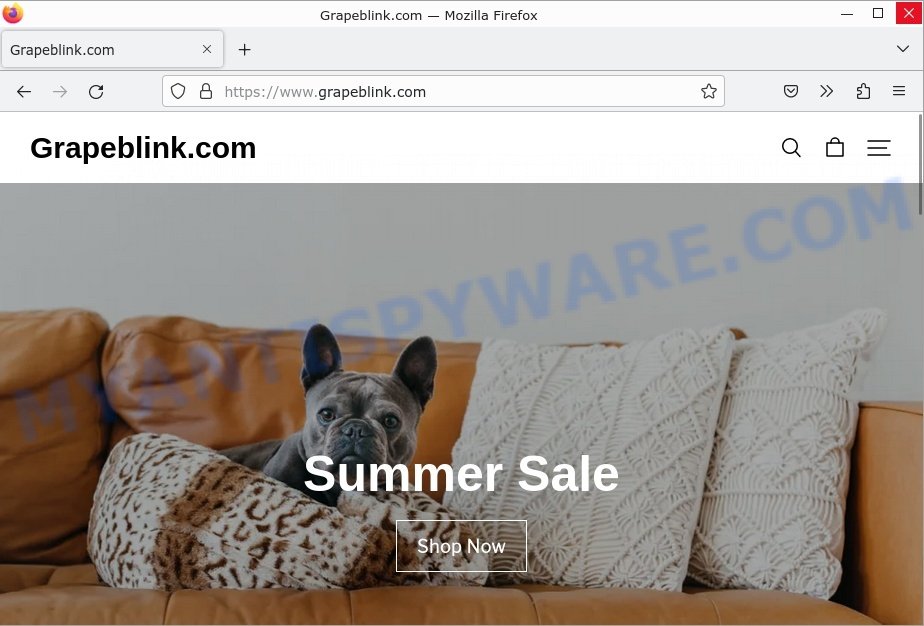 Grapeblink.com has a very basic and generic design, with no unique branding or logo. The site lacks categories to help customers find what they are looking for, and all products have been added to the New Arrivals section. This may make it challenging for customers to navigate and find products they are interested in. Moreover, Grapeblink.com has a hidden products section, which is not accessible from the main page, and some products are priced unrealistically low, which can raise concerns about the legitimacy of the site.
Product Range:
Grapeblink.com has a limited product selection of only 15 items that are all placed under the New Arrivals section, and there are no categories available to filter products. The products on the site are very miscellaneous and include items such as Iron Art Snow Gauge, North Country Wind Bells, High Graduated Compression Socks, Personal Flex Bag, and Women's Vintage Leather Zipper High Snow Boots.
The limited product range may be a cause for concern, as legitimate e-commerce websites typically offer a wider variety of products.
Product Prices: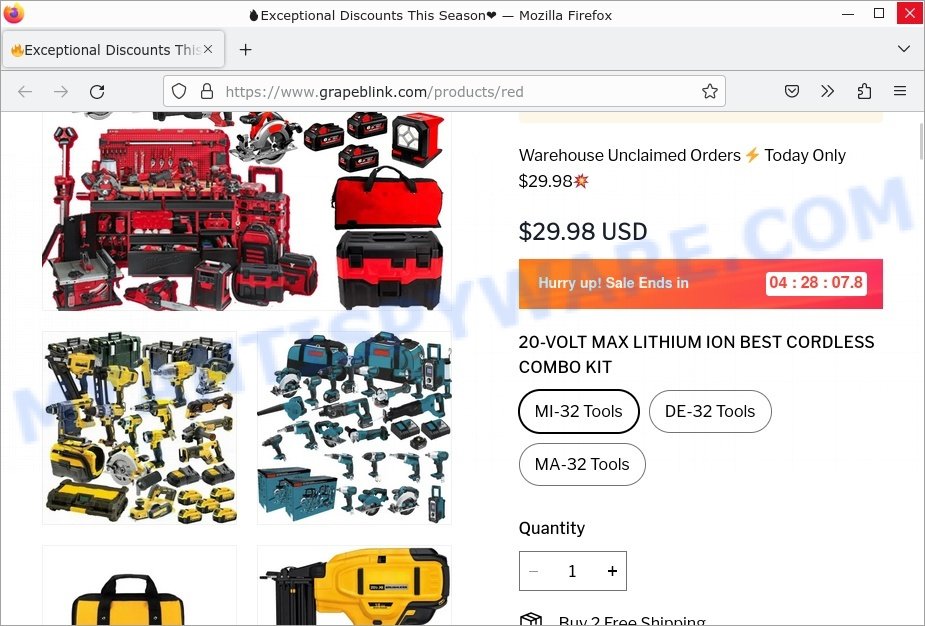 There are hidden products on the website that have very low prices compared to their real value. For example, the "20-VOLT MAX LITHIUM ION BEST CORDLESS COMBO KIT (32 Tools)" is listed at a price of $29.98, while its real price is $2000. This is a common tactic used by scammers to lure unsuspecting customers.
About Us:
The Grapeblink.com About Us page is vague and lacks specific information about the company. It claims to be a brand that loves everything about swimming and being active in and around the water, yet none of the products listed on the site relates to this theme. The page mentions the formula for success is simple: providing customers with high-quality products from over 20 countries, including the USA, Europe, and Australia. However, there is no evidence to support these claims.
Domain Information: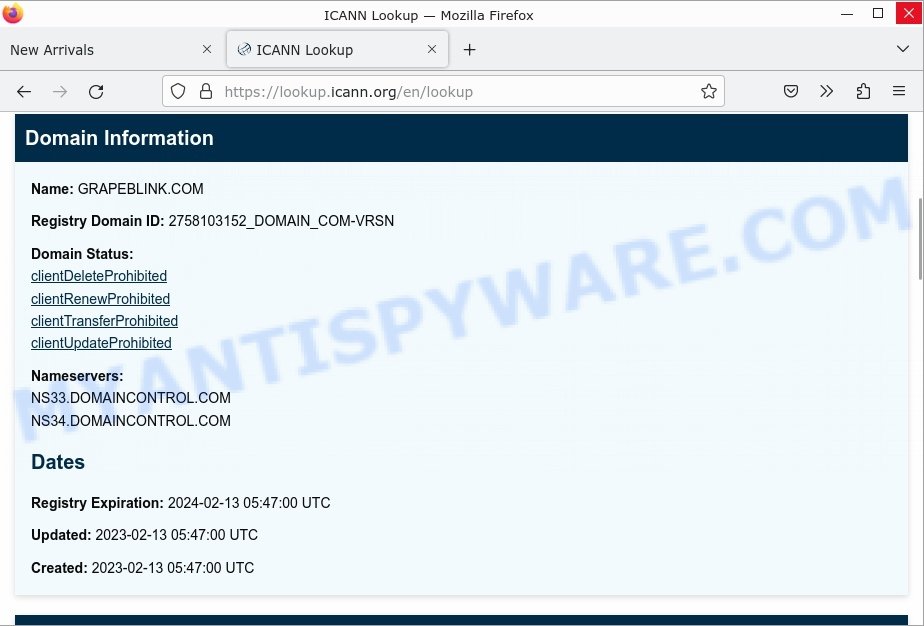 Grapeblink.com's domain was created on February 13, 2023, which means that it is a relatively new website. The domain registration is set to expire on February 13, 2024. The website has been updated as recently as February 13, 2023. It is important to note that the short lifespan of the website raises some concerns about its legitimacy. Additionally, the lack of transparency and detailed information about the website's ownership and operations adds to the suspicion surrounding Grapeblink.com.
Customer Reviews:
Grapeblink.com has no positive reviews online, and some reviews suggest that the site is a scam. The lack of positive reviews and the negative reviews may be a cause for concern for potential customers.
Contact Information: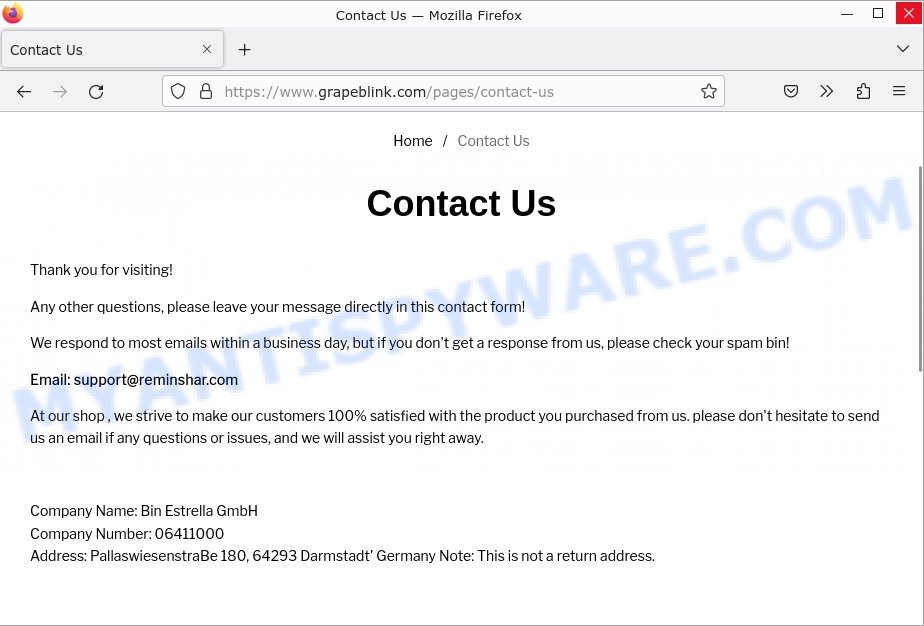 Grapeblink.com has limited contact information, with only an email address (support@reminshar.com) available for customers to contact the company. Additionally, the address listed on the site, PallaswiesenstraBe 180, 64293 Darmstadt, Germany, does not appear to be a valid business address.
Conclusion:
Overall, based on the information, it is advisable to exercise caution while dealing with Grapeblink.com and consider purchasing from more reputable e-commerce websites with a proven track record of customer satisfaction. The website raises several red flags, such as the suspicious product prices, lack of positive reviews, and questionable company information.