Beware of a new scam that is being distributed via SMS messages, claiming to be from Linkt. The message states that your payment is overdue and threatens legal action if the payment is not made immediately. This text message is designed to trick you into providing personal and financial information or to click on a malicious link.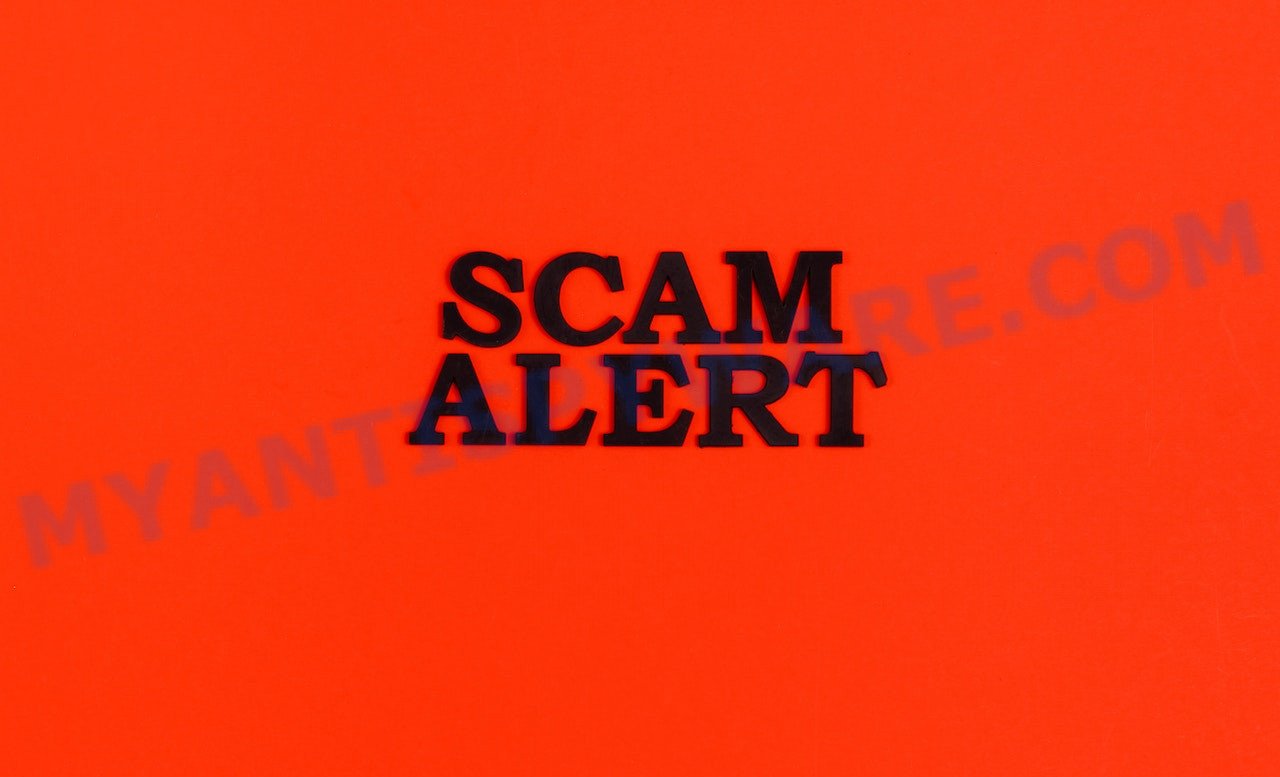 Phishing scams are malicious attempts to steal sensitive information, such as passwords, credit card numbers, or bank account details, by posing as a reputable entity. In this instance, scammers are using the name of a reputable toll road operator, "Linkt", to deceive individuals into thinking they are receiving a genuine message regarding an overdue payment. The goal of the scam is to either obtain sensitive information or to convince people to make payments for fictitious debts. To safeguard yourself against these scams, it is crucial to be cautious and educate yourself about the common tactics employed by phishing scammers.
QUICK LINKS
Linkt Your payment is overdue Scam Explained
"Linkt Your payment is overdue" is one of the many phishing scams that have surfaced in recent years, all of which use the guise of a trusted company. The methods used by these scammers are varied and continuously changing, but they frequently involve deception to obtain sensitive information or payments for nonexistent debts or services. Some common forms of these scams include fake payment reminders, phishing text messages, and impersonating the company's customer service. These scams can be highly convincing and may appear to be from a reputable source, making them especially hazardous.
A Linkt Scam Text:
.Linkt-: Your payment is overdue on December, to stop any severe penalty please see https://link.tricade.top
Here is a step-by-step explanation of how the "Linkt Your payment is overdue" scam works
The scammer sends a text message to the target claiming to be from "Linkt".
The text message states that the recipient has an overdue payment and threatens some kind of legal action if the payment is not made immediately.
The text message provides a link that the recipient is asked to click in order to make the payment or to obtain more information.
When the recipient clicks on the link, they are directed to a fake website that looks like it belongs to "Linkt."
On the fake website, the scammer asks the recipient to provide personal and financial information, such as their credit card number, or to make a payment for the overdue amount.
The recipient's personal and financial information is then captured by the scammer and can be used for identity theft or financial fraud. The payment made to the scammer will not go towards any legitimate debt and will simply be a loss for the recipient.
The scammer may also install malware on the recipient's device, which can compromise their personal and financial information, as well as their online security.
A fake Linkt website: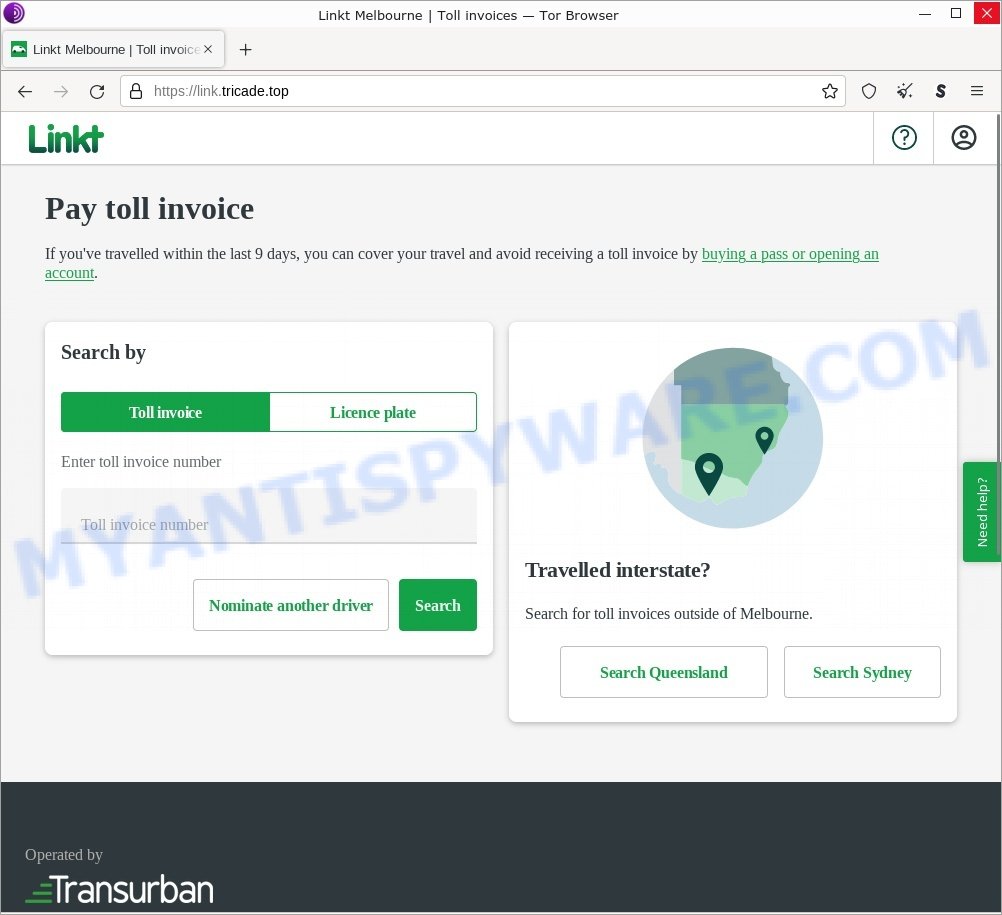 It is important to be cautious when receiving unsolicited text messages and to verify the legitimacy of any links before clicking on them. If you receive a text message claiming to be from "Linkt" and you are unsure whether it is legitimate, it is best to contact the company directly using a phone number or email address that you know to be genuine.
Examples of such scams
The Linkt Your payment is overdue Scam Text is just one of the many types of scams that exist. In some emails and text messages, scammers use threats to intimidate and bully a victim into paying, others contain links to malicious files. Lilola Recliner Scam, Mikrotik LLC PayPal Scam, Unfortunately, there are some bad news for you, PNC Scam Text Frozen Account Message, Your Package Cannot Be Delivered text, Geek Squad EMAIL SCAM are some of the scams we reported recently.
How to Spot Such Scams
Here are some tips for spotting the "Linkt Your payment is overdue" scam and other similar phishing scams:
Verify the sender
Be cautious of text messages that claim to be from a company you do business with but come from an unfamiliar number. Check the sender's phone number against the company's official contact information to confirm the legitimacy of the message.
Watch out for urgency
Scammers often try to create a sense of urgency in their messages to trick people into acting quickly without thinking. If a message demands immediate action, it is best to take a step back and verify its authenticity before responding.
Check for spelling and grammatical errors
Phishing messages often contain spelling and grammatical errors. Be wary of messages that contain these mistakes and that look unprofessional.
Don't click on suspicious links
If you receive a message with a link, don't click on it unless you are certain it is legitimate. Phishing scams often use links to direct people to fake websites where they can steal personal and financial information.
Don't provide personal information
No reputable company will ask for sensitive personal or financial information via text message. Be cautious of messages that ask for this information and never provide it unless you are certain it is a legitimate request.
Report the scam
If you receive a Linkt scam message, it is important to report it to the appropriate authorities, such as Linkt, the police, or the Federal Trade Commission (FTC).
What to do when you receive a scam text
If you receive the Linkt Scam text message, here's what you should do:
Do not respond to the message or call the number, as this may only confirm that your phone number is active and increase the likelihood of receiving further scams.
If possible, block the number to prevent future unsolicited messages.
If you suspect that your Linkt account has been compromised, contact Linkt customer service immediately.
Save a copy of the scam text message, including the phone number, in case you need it for future reference or to provide to law enforcement.
Let your friends, family, and social media followers know about the scam and how to avoid it.
Report the scam text message to your mobile carrier, as they may have systems in place to track and stop these scams. You can also report it to Linkt.
Do not provide personal or financial information to anyone who contacts you unsolicited, even if they claim to be from Linkt.
By following these steps, you can help prevent becoming a victim of the scam and protect your personal information.
Threat Summary
| | |
| --- | --- |
| Name | Linkt Your payment is overdue Scam Text |
| Type | Payment Scam, Phishing, Social Engineering |
| Fake Claims | Your payment is overdue on December |
| Scammers' Phone Numbers | +61 480 429 211, 0061480429211 |
| Scammers' websites | link.sizn.top, likt.melbou.top, online-makeau.link, link.tricade.top, likt.melbou.top, link.tkine.top, ww.tintvf.top, link.tricdea.top, link.toncb.top, link.tkuot.top, online-lkt.link, usettr.link, lint.keubc.top, lint.kbtao.top, lint.katoe.top, likt.rton.top |
| Damage | theft of your sensitive information (Linkt login credentials or payment information), significant financial loss, identity theft and further fraud |
| Distribution methods | SMS spam campaigns |
Report a Scam
If you have received the Linkt SCAM text or a fake Linkt message that is similar but not the same as the example above, then post it as comment on this article. Please include the telephone number the text came from. This helps us to warn users about current scams, monitor trends and disrupt scams where possible.