Beware of a rising scam from the phone number 833-770-5907. Fraudsters operating with this number are distributing misleading text messages, feigning to be from Wells Fargo. These messages often alarm recipients with claims of suspicious transactions, such as "$195.76 @ OldNavy In Fort Wayne, IN On 15/10/2023 @ 11:12 AM", although the details might vary. The intention is to create urgency and entice the recipient into responding or calling back on the mentioned number.
A scam text message reads as follow:
FreeMsg: Verify Wells Fargo activity. $195.76 @ OldNavy In Fort Wayne, IN On 15/10/2023 @ 11:12 AM. Reply Y if recognized

Ask For Help@ 833-770-5907
If you receive such messages, stay cautious! 🚨 Avoid responding or calling back. Instead, reach out to Wells Fargo through their official channels to validate any concerns. Remember, providing information to scammers can lead to financial loss or identity theft.🚫🛑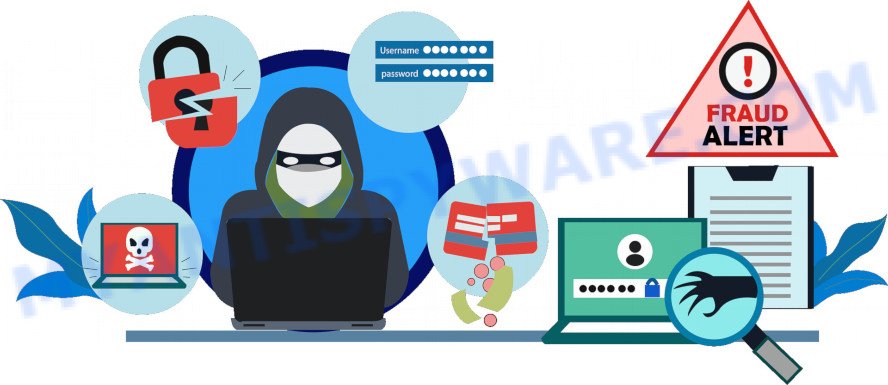 Table of Contents
Decoding the 833-770-5907 Scam 📞🚫
The 833-770-5907 scam involves fraudsters using this phone number to deceive individuals. They often pretend to be from well-known companies or government bodies, giving the impression that they're trustworthy.
When people get in touch with or respond to this number, they're exposed to various scams:
Bank Text Alerts 🚨: Scammers craft deceptive text messages, often posing as well-known banks like Chase, Bank of America, or Wells Fargo. They send alerts about supposed unauthorized transactions, account suspensions, or verification needs. These messages might contain malicious links designed to harvest your login credentials or might urge you to "protect" your account by immediately calling 833-770-5907.
Fake Support Calls 📞: Fraudsters might claim they're from companies like Apple, Microsoft, or Amazon. They'll suggest there's an issue with your account and ask you to call back on 833-770-5907.
Tax Scams 🚨: They might act like they're from the IRS and say you owe money. To solve this "problem", they'll urge you to call 833-770-5907.
Government Impersonation 👮: Some scammers pretend to be government workers. They might warn you about issues with your social security number and push you to dial 833-770-5907.
Utility Bill Threats 💡: You might hear threats about your electricity or water being cut off unless you make a quick payment by calling 833-770-5907.
Tech Support Alerts 💻: These scams involve false alerts about computer problems. They'll direct you to call 833-770-5907 for help, which could cost you.
Loan Offers 💳: Some scammers offer loan deals or credit card benefits, but they'll ask for a fee first through 833-770-5907.
Online Love Scams ❤️: Fake online partners might claim they need money for an emergency, guiding you to send it via 833-770-5907.
Winning Prize Calls 🎉: They might say you've won a prize but need to pay a small fee before collecting. Again, they'll point you to 833-770-5907.
These are common tricks using the 833-770-5907 number. It's crucial to recognize them to protect yourself and your money.
How the 833-770-5907 Phone Scam Works 🔍
Let's take a closer look at how these scammers trick people using the 833-770-5907 number:
Step 1: They Get Your Details 📂
Scammers collect your personal info like names, phone numbers, and emails. They do this by:
Breaking into accounts (hacking).
Buying info from secret places online (dark web).
Using harmful software (malware) to grab data.
Checking public records.
Just calling or messaging random numbers.
Step 2: They Pretend to be Someone You Trust 🎭
Using the info they have, they'll contact you acting like:
Big companies, like Apple or Amazon.
The government.
Companies you pay bills to (utilities).
Even the police sometimes.
They'll reach out using:
Calls.
Emails.
Texts.
Alerts on websites.
Even letters in the mail.
They'll often make things sound urgent to make you call 833-770-5907 fast.
Step 3: They Trick You into Sharing More 🤥
Once they get in touch, they'll try to get even more info from you. They might:
Scare you with threats or fake problems.
Offer you special deals or rewards.
Push you to call 833-770-5907 right away.
Ask for more details to "check" you're the real account holder.
They're usually after details like:
Personal info: Like your full name or birthday.
Passwords.
Bank details.
Your card's security code (CVV).
Answers to security questions.
Step 4: They Use Your Info to Get Money 💸
With your details, scammers will try to make money. They can:
Take money from your bank.
Use your credit card without you knowing.
Sell your details to others online.
File fake tax returns in your name.
Charge you for fake help services.
---
By the end, they've got your info and your money, which can be tough to get back.
Identifying Signs of the Scam 🚩
Being able to spot the tell-tale signs of the 833-770-5907 scam is crucial. Here are some detailed red flags to be aware of: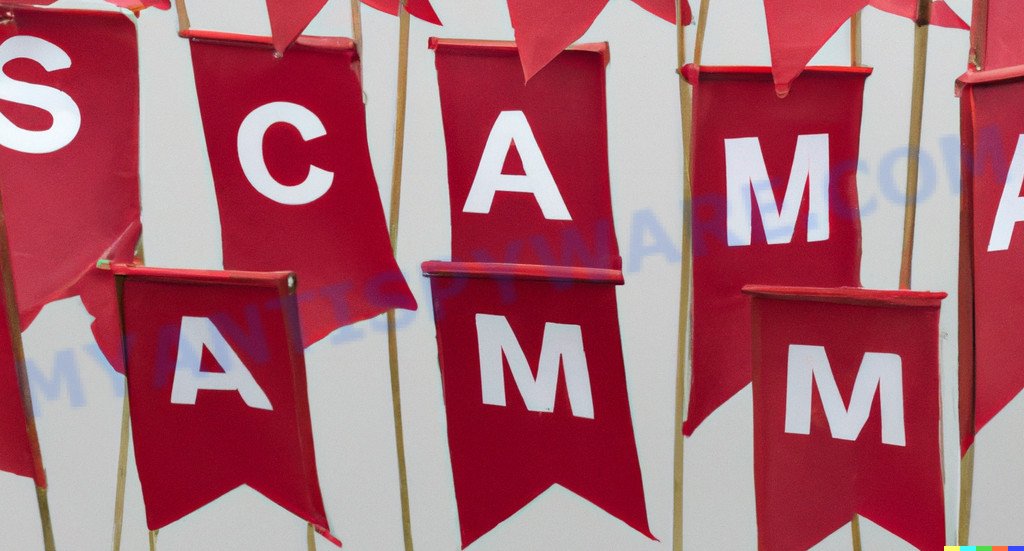 1. Unexpected Initial Contact 📞
If someone suddenly contacts you without a prior request, tread carefully. Genuine customer support typically interacts with you only if you've first initiated some form of communication, like submitting a query or requesting help.
2. Pressure for Immediate Action ⏰
Scammers often create a false sense of urgency, pushing you to act without thinking. If they're strongly urging you to take swift action, especially emphasizing calling 833-770-5907 right away, it's suspicious. Authentic companies will give you ample time to assess and make decisions.
3. Contact at Odd Hours 🌙
Receiving a message or call outside regular business hours, like in the middle of the night, is unusual for legitimate businesses and should raise concerns.
4. Pushiness About Calling 📱
If they're overly insistent on you making a call to 833-770-5907 and decline other forms of communication (like email or chat), this should be a warning.
5. Threats and Scare Tactics 😡
Authentic customer service representatives prioritize resolving issues calmly. If you're being threatened with account closures, legal actions, or other intimidating outcomes, it's likely not legitimate.
6. Unrealistic Promises and Offers 🌈
If they dangle enticing rewards in front of you, like massive cash prizes, unbelievable deals, or assured loans, and then request you to call a specific number first, be wary. Genuine rewards or offers usually don't demand an advance fee or specific actions.
7. Odd Payment Demands 💳
Demands for payment through unconventional methods, such as gift cards, cryptocurrency, wire transfers, or other less-common methods, are hallmarks of scam operations.
8. Mistakes in the Message 📝
Well-crafted messages from authentic companies usually undergo scrutiny for clarity and accuracy. Typos, grammar mistakes, and strange word choices can indicate scam attempts.
9. Companies You Don't Know 🤷
If you're informed about problems with an account from a company you've never dealt with, it's a clear indication that something's amiss.
10. No Proof of the Issue 🔍
Always independently verify any claims about your accounts. Log in through the official site or app, not through any provided links, to ensure the claim's legitimacy.
11. Mismatched Phone Numbers 📞
If the callback number seems unrelated, dysfunctional, or doesn't match official contact details when you research, it's a red flag.
---
Always trust your instincts and do a quick check when in doubt. A few extra minutes of verification can save a lot of trouble.
Other Similar Scams 🚫
Scammers are unyielding, frequently inventing new tactics to ensnare unsuspecting individuals. While the 833-770-5907 number remains a current concern, various other scams are on the rise:
Your Computer Is Disabled. Please Call Microsoft. 💻
This scam exploits fears about malware or computer malfunctions. Alerts pop up or calls are received claiming the computer is disabled. The goal? To prompt a call to a "Microsoft" number, aiming to control the computer or demand payment for fake "support". Read More Here.
Officer Schultz Scam Call 🚓
This scam targets individuals by inciting fear. Callers present themselves as "Officer Schultz" or another official-sounding name, alleging that the recipient has unresolved legal issues. They swiftly demand payment, often through gift cards or wire transfers. Read More Here.
Venmo 'Press 1' Scam 📲
As digital transactions gain traction, Venmo users are being deceived by a crafty scam. Victims receive alerts insisting their Venmo account faces a charge unless they "press 1". It's a trap to snatch personal and financial information. Read More Here.
United Airlines Refund Scam Call ✈️
Taking advantage of the pandemic's upheaval, fraudsters, posing as United Airlines, call individuals offering flight refunds. However, they ask for bank details "to process the refund". Read More Here.
It's crucial to stay alert and informed. Always be skeptical of unexpected communications and verify any claims before taking steps. Your caution is your best defense against these threats.🛡️
833-770-5907 Scam: Quick Summary Table
| Aspect | Description |
| --- | --- |
| Nature of Scam | Phone-based fraud using 833-770-5907 (8337705907) as the primary contact. |
| Target | Individuals, often using personal details to create a sense of legitimacy. |
| Main Tactics | Fake support calls, Urgent warnings, Threats of legal action, Offers too good to be true |
| Contact Methods | Phone calls, Emails, Texts/SMS, Pop-up alerts, Mailed letters |
| Red Flags | Unexpected contact, Odd payment methods, Poor grammar in messages, Pushiness about calling a number |
| Information Sought | Personal details (Name, SSN), Banking info, Login credentials |
| Post-Scam Action Steps | Contact bank/credit card company, Change passwords, Monitor accounts, Report to authorities |
| Preventive Measures | Be cautious with personal info, Don't answer unknown numbers, Learn about common scams |
What to Do If You've Been Duped by the 833-770-5907 Scam 😱
If you think you've been caught by the 833-770-5907 scam, don't panic. Follow these steps to protect yourself:
1. Don't Panic, Act Fast ⏳
Stay calm and start taking action immediately. The sooner you respond, the better chance you have to protect yourself.
2. Secure Your Accounts 🔐
Change the passwords for all important accounts, especially if you shared login details. This includes bank accounts, email, and any online services.
3. Contact Your Bank 💳
Let your bank or credit card company know what happened. They can help by blocking transactions, issuing new cards, or even monitoring for suspicious activities.
4. Monitor Your Statements 🧾
Keep a close eye on your bank and credit card statements. If you spot unfamiliar transactions, report them right away.
5. Report the Scam 🚔
Inform local law enforcement and consider filing a complaint with the Federal Trade Commission (FTC) at reportfraud.ftc.gov. This helps authorities track and stop these scams.
6. Be Skeptical of Future Calls ☎️
Scammers might try contacting you again using different tactics. Always verify before trusting unknown callers.
7. Inform Others 🗣️
Share your experience with friends and family. By spreading awareness, you can help prevent them from falling for similar tricks.
8. Set Up Alerts 🚨
Ask your bank or credit card provider to set up alerts for large or unusual transactions. This gives you a heads-up if something's amiss.
9. Check Your Credit Report 📊
Request a credit report to ensure no one's using your identity to open new accounts or make big purchases.
10. Learn and Educate 📚
Familiarize yourself with common scam tactics so you're less likely to be fooled in the future. Knowledge is your best defense.
---
Remember, many people get tricked by scams. It's not about blame but about taking the right steps after it happens. You're not alone, and there are resources to help you through it.
Conclusion
The 833-770-5907 phone scam is an example of the deceptive tactics used by modern fraudsters. Throughout this article, we've delved into their methods, provided signs to identify potential scams, and offered guidance on countermeasures. With scams becoming increasingly sophisticated, being informed is our best protection. It's not just about safeguarding our personal information, but also about recognizing the patterns and behaviors of these scams. If this article has shed light on this issue for you, please bookmark it for quick access and share it on social networks. The more people who are informed, the harder it becomes for scammers to succeed. Let's actively work towards a safer digital community for everyone.