Sieukstiu.com presents itself as a legitimate New Balance Outlet Store, promising deals too good to be true. These incredible offers have grabbed the attention of countless online shoppers, but a deeper investigation reveals concerning details. For those who have encountered this site or its ads, we strongly advise reading this comprehensive review.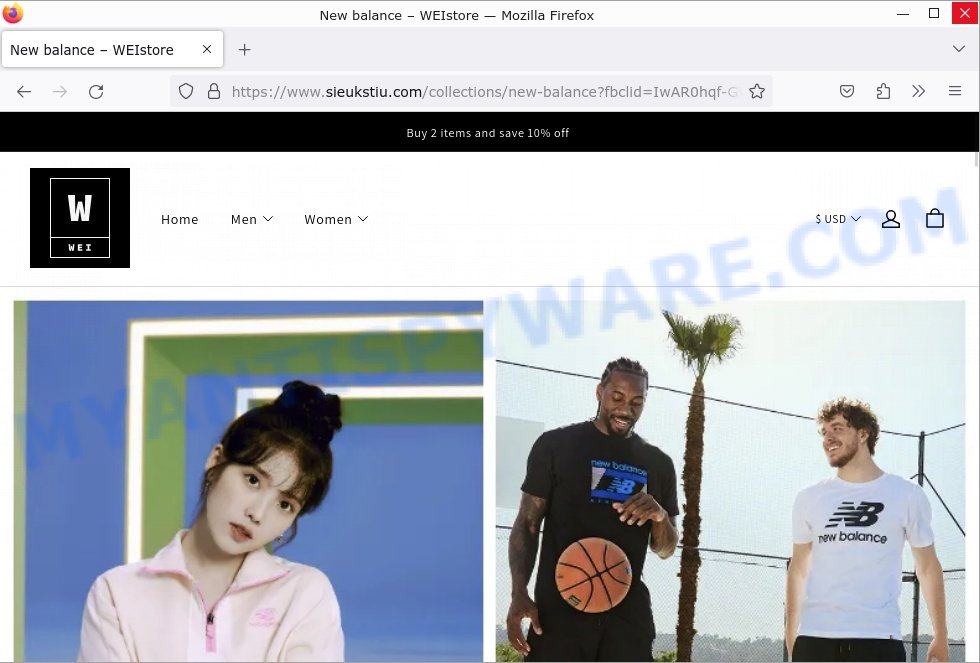 Quick links
Is Sieukstiu.com a Scam?
There's mounting evidence suggesting that Sieukstiu.com is not a legitimate New Balance Outlet Store. Some alarming indicators include:
Recently created domain.
Lack of genuine contact information – primarily operating through a single email address: service@yinlolim.com.
No real information about the company Kentesh Ltd. Linked to other scam shops. Kentesh Ltd background check raises red flags.
Too-good-to-be-true deals on branded products.
Deceptive advertisement campaign with unbelievable price claims.
Hidden WHOIS contact details for the domain.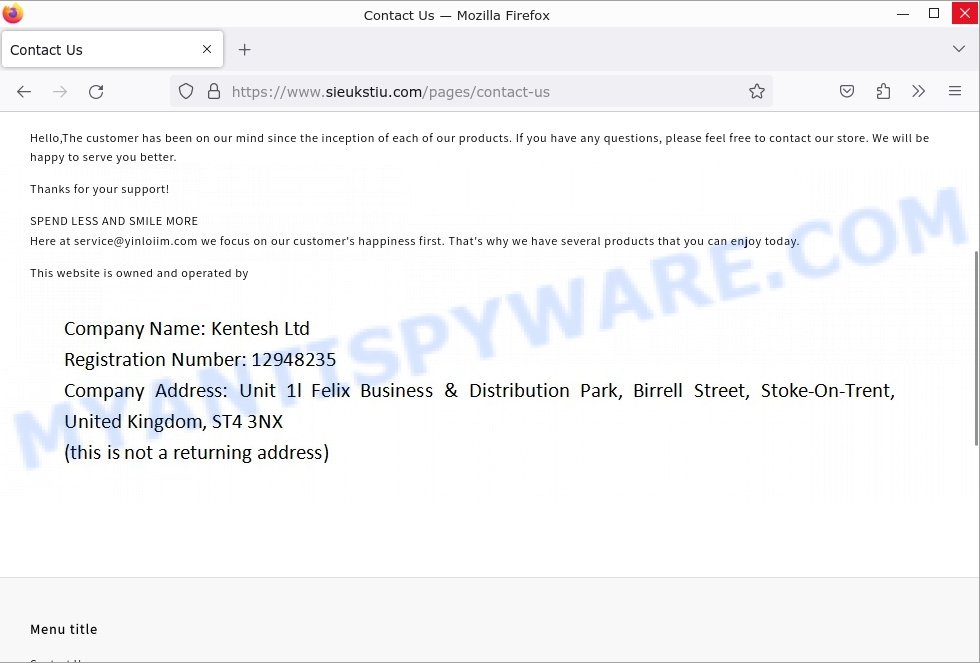 How the Sieukstiu.com Scam works
Sieukstiu.com claims to be an official clearance store for New Balance products, luring potential customers with enticing Facebook ads offering Nike products at unbeatable prices. Despite professing authenticity and direct factory shipping, the discrepancies between their advertisements and the actual brand they represent raise immediate suspicions. The promise of fast and secure shipping and "exclusive online offers" further entice unsuspecting customers. Once an order is placed, customers often report non-delivery, counterfeit goods, or even unauthorized credit card charges.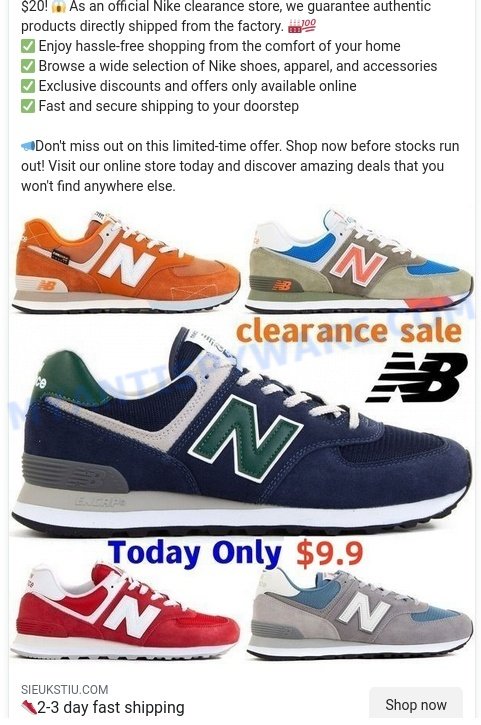 What to do if you become a victim of Sieukstiu.com
If you've unfortunately made a purchase from Sieukstiu.com or any similar scam site, it's essential to act promptly:
Contact your bank or credit card company to report the fraudulent transaction and discuss any necessary steps for protection.
Change passwords for online banking and shopping accounts, especially if you use the same password across multiple sites.
Report the scam to your local authorities and the Federal Trade Commission at reportfraud.ftc.gov.
Leave a comment on this review to share your experience and help others avoid the same pitfalls.
Other Scam Online Shops to Avoid
To aid our readers, we continuously compile and update lists of online shops that mirror tactics similar to Sieukstiu.com. Knowing the signs and staying informed is the best defense against scams.
Here are a few examples of the scam online shops: Luggagebigsale.com Review, Wilukhome.com Review, KingCrabStore.com Scam.
Summary table for Sieukstiu.com
| | |
| --- | --- |
| Name | Sieukstiu.com |
| Type | Online Scam Shop |
| Damage | Potential financial loss, personal data breach |
| Distribution | Facebook ads |
| Tactics | Deceptive advertising, unbelievable discounts |
| Prices | Under $20 for branded products |
| Contacts | Email: service@yinlolim.com; Company: Kentesh Ltd |
| Prevention Tips | Research before purchasing, avoid too-good-to-be-true deals |
| Reporting Info | FTC Reporting Link |
Conclusion
Sieukstiu.com is a deceptive online platform that claims to be an authentic New Balance Outlet Store. With misleading ads and incredibly low prices, they prey on unsuspecting customers. It's crucial for online shoppers to stay informed and exercise caution to avoid such scams.
FAQ About the Sieukstiu.com Scam
Why does Sieukstiu.com advertise Nike products if they claim to be a New Balance Outlet?
This inconsistency is a red flag. Legitimate outlets would not make such glaring errors in their advertising campaigns.
How can they offer branded products at such low prices?
Most scam shops lure customers with too-good-to-be-true prices. These sites either deliver counterfeit goods, inferior products, or sometimes, nothing at all.
Why is the company linked to other scam shops?
Scammers often operate multiple websites under different names to evade detection and continue their fraudulent activities.
What should I do if I suspect a website is a scam?
Always conduct thorough research before making a purchase. Check for reviews, verify contact details, and avoid sites with hidden or suspicious domain information.