Scam calls originating from the 929 area code have become a concern for many individuals. Fraudsters use various tactics, including phone calls and text messages, to deceive and exploit unsuspecting victims. It's essential to be aware of these scams and take preventive measures to protect yourself.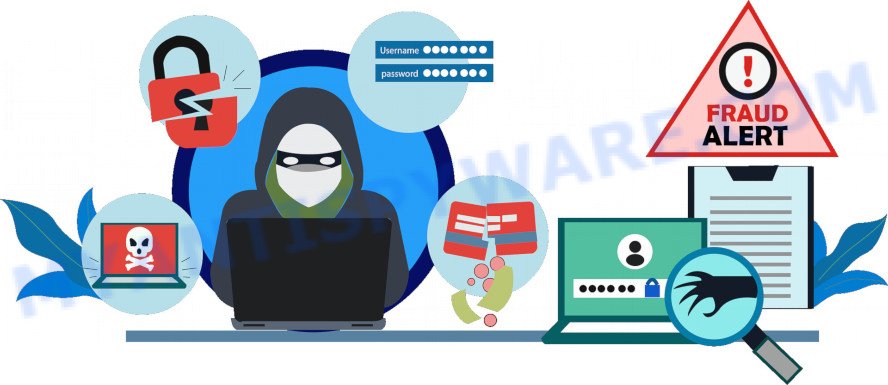 Quick links
What kind of scams are reported from the 929 area code?
The 929 area code, which serves the boroughs of Brooklyn, Queens, the Bronx, and Staten Island in New York City, has unfortunately been linked to various scam calls and messages. Many online users have reported receiving suspicious calls and text messages from phone numbers associated with this area code.
Scammers often use the 929 area code to execute their fraudulent activities. These scams can range from identity theft attempts to convincing individuals to provide sensitive information, such as personal details or financial data.
Some common types of scam calls reported from the 929 area code include:
Computer Support Scam: Callers claim to be tech support agents offering help with computer issues. They may ask for remote access to your device, aiming to gain unauthorized access and potentially steal personal information.
Prize or Gift Scams: Scammers inform recipients that they've won a prize or gift and request personal information or payment to claim the supposed reward.
Delivery Scams: Fraudsters send text messages about unrequested deliveries to create a sense of urgency and encourage individuals to click on malicious links or provide information.
Financial Transaction Alerts: Scammers send messages about fraudulent transactions on bank or credit card accounts, urging victims to click on links or provide sensitive information.
Impersonation Scams: Fraudsters impersonate relatives, colleagues, or authorities, often using AI to mimic voices, and ask for urgent financial assistance.
Real-Life User Experiences:
To truly grasp the scale and tactics of scammers operating from the 929 area code, there's no better source than those directly targeted. Below, real individuals share their firsthand encounters with suspicious calls and texts, painting a vivid picture of the deceptive strategies employed by these fraudsters.
User 1: "19295001505 rang once then hung up. No name appeared. No message left."
User 2: "Texts about winning a prize. Even after blocking, the messages continue."
User 3: "Multiple calls from 929-444-7689 about computer issues. They attempted to gain remote access."
User 4 & 5: "Received texts about a TV delivery that was never ordered."
User 6 & 7: "Texts from 929-508-1439 about false credit card charges."
User 8: "Claimed to be a lawyer about a relative needing bail with an AI mimicking a relative's voice from 929-414-2274."
User 9: "Text from a supposed CEO asking for Apple gift card purchases."
What to Do If You Receive 929 Area Code Scam Calls
If you've been targeted by a suspicious call or text from the 929 area code, or are simply looking to protect yourself in the future, follow these actionable steps to ensure your safety and peace of mind.
Never share personal information over the phone or via text.
Avoid calling back unknown numbers, especially if they rang only once.
Regularly monitor your bank and credit card statements for any unauthorized transactions.
Enable two-factor authentication on important online accounts.
Report suspicious numbers to your service provider or the authorities.
Educate elderly family members about such scams as they are often prime targets.
If you've received suspicious calls or texts from the 929 area code or any other area code, always be cautious and trust your instincts. Remember, it's better to be safe than sorry. If something sounds too good to be true or seems suspicious, it probably is.
Examples of such scams
Here are some examples of scams similar to the 929 Area Code Scam. Officer Schultz Scam Call, United Airlines Refund Scam Call, and Financial Hardship Department Scam Calls are some of the scams we reported recently.
These are just a few examples, but unfortunately, there are many other types of scams out there. It's important to be vigilant and cautious when receiving any unsolicited communication asking for personal information or payment.
Summary table
| | |
| --- | --- |
| Name | 929 Area Code Scam Calls |
| Type | Vishing (Voice Phishing) and Smishing (SMS Phishing) |
| Tactics | Calls or texts about won prizes or unauthorized transactions; Caller impersonating legal authorities or tech support; Pressure tactics urging immediate action |
| Purpose | Extract personal information; Steal money directly or through fraudulent transactions; Install malicious software on your device |
| Signs of Scam | Unsolicited calls/texts from unfamiliar numbers; Too good to be true offers; Requests for personal information or money; Pressuring or scare tactics |
| Scammers phone numbers | 929-500-1505, 929-444-7689, 929-508-1439, 929-414-2274, among others |
| Damage | Financial loss; Stolen identity; Compromised personal data; Potential malware on devices |
| Prevention Tips | Don't answer unknown numbers; Never share personal information on a call/text you didn't initiate; Verify any claims through a secondary source; Use apps or services that flag suspicious numbers |
| Reporting Info | Report suspicious numbers to the Federal Trade Commission (FTC) at ReportFraud.ftc.gov or by calling 1-888-382-1222. For texts, forward them to 7726 (SPAM). Notify your phone carrier as well. |
Conclusion
Scam calls originating from the 929 area code are a threat to individuals' personal information and financial security. Staying informed about common scam tactics and taking preventive measures can help safeguard against falling victim to these fraudulent activities. If you receive suspicious calls or texts, remember to verify claims, avoid sharing sensitive information, and report the incidents to appropriate authorities.