Beware! A new wave of deception is sweeping across online shopping platforms, targeting tool enthusiasts and bargain hunters. The latest scam revolves around a seemingly irresistible offer—a Beta Tool Box with an extensive collection of 273 tools, priced at a jaw-dropping $39.99. However, don't be lured by this too-good-to-be-true deal. Scammers have cleverly constructed fake websites, employing stolen images and product descriptions to create an illusion of legitimacy. These crafty criminals exploit popular occasions like Independence Day and Father's Day to entice potential victims with limited-time specials.
Don't fall into their trap! Read the full article to uncover the shocking truth behind this elaborate scheme, learn how to protect yourself, and safeguard your hard-earned money from these fraudulent predators.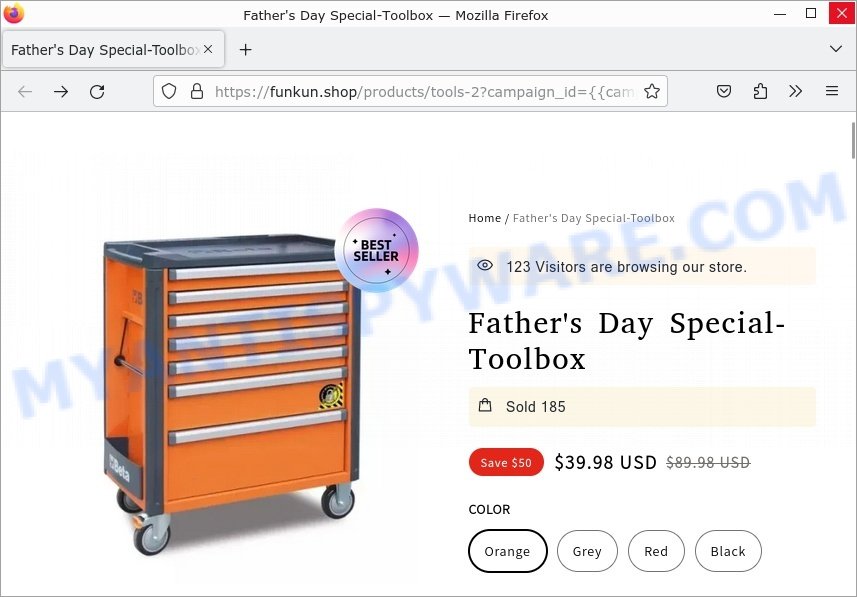 QUICK LINKS
How the scam works
The Beta Tool Box Scam is an elaborate scheme that capitalizes on the popularity of the Beta Tool Box, a real product manufactured and sold by the reputable company Beta (beta-tools.com). Scammers orchestrate this deceptive operation by creating fake websites and advertisements to trick unsuspecting buyers.
The scam begins with the creation of fraudulent online shops, carefully designed to mimic legitimate e-commerce platforms. These scam shops often employ template designs that lack originality and customization. This use of generic templates makes it easier for scammers to create multiple scam shops quickly and maintain a consistent appearance across their fraudulent network.
To further deceive potential victims, scammers leverage stolen images of the Beta Tool Box from various sources, including the official Beta Tools website, other legitimate retailers, and even physical stores. These images are used in scam advertisements on platforms like Facebook to create an illusion of authenticity. However, scammers alter the images to display drastically reduced prices, such as $39.99, which are far below the actual market value of the Beta Tool Box.
In their deceptive Facebook ads, scammers employ persuasive messaging techniques to entice shoppers. They capitalize on special occasions like Independence Day or Father's Day, promoting limited-time offers and appealing discounts such as "Independence Day Special Toolbox" or "Father's Day Super Deals." These tactics create a sense of urgency, encouraging impulsive purchases from unsuspecting buyers.
When users click on the scam ads or visit the fraudulent websites directly, they encounter several manipulative techniques. Scammers often hide the Beta Tool Box on the website, making it accessible only through direct links provided in their deceptive advertisements. This approach aims to limit scrutiny and prevent the discovery of the scam by casual visitors or security researchers.
Furthermore, the scam shops associated with the Beta Tool Box Scam typically provide minimal contact information, often limited to just an email address. This email address is commonly reused across multiple scam shops, indicating a connection between different fraudulent operations.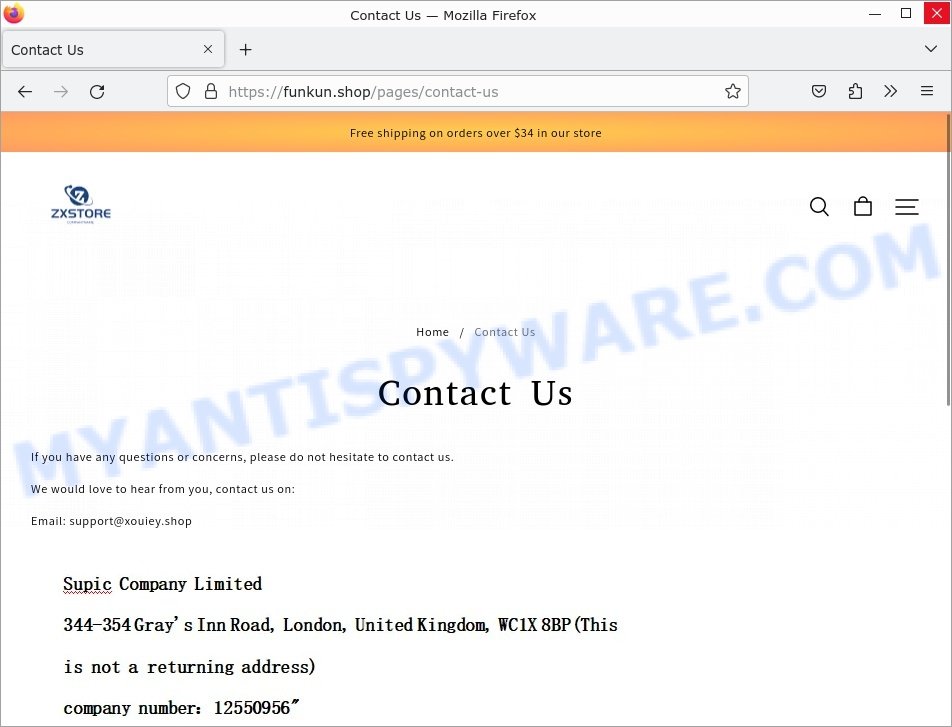 It has been discovered that certain scam shops are allegedly connected to a company called Supic Company Limited. The contact details of Supic Company Limited, including the address at 344-354 Gray's Inn Road, London, United Kingdom, WC1X 8BP, have been found on the contact pages of these scam shops. However, it is important to note that this address is not a legitimate return address. The association with Supic Company Limited raises suspicions about the intricate web of deceptive activities employed by scammers in perpetrating their fraudulent schemes.
Scammers frequently register new domain names for their fraudulent websites, with registration durations usually lasting only a year. This short registration period, combined with hidden or deleted contact details, complicates efforts to trace their activities.
To avoid falling for the Beta Tool Box Scam, it is crucial to be cautious when buying products online, especially if they are being offered at a suspiciously low price. Always verify the legitimacy of the website and the seller before making any payment, and only use reputable and trusted online marketplaces or retailers. If you come across any suspicious or fraudulent activity online, report it to the relevant authorities immediately to help prevent others from becoming victims of these scams.
Examples of similar scams
The Beta Tool Box Scam is not an isolated incident. Unfortunately, there have been other similar scams targeting consumers with enticing offers on high-value products. Here are a few examples to highlight the prevalence of such deceptive schemes:
Electric Go Kart Pro Scam: One notable example is the Facebook's Electric Go Kart Pro Scam, a deceptive operation that targets individuals interested in purchasing electric go-karts. Scammers create enticing Facebook ads showcasing the Electric Go Kart Pro at unbelievably low prices, far below the market value. These ads often include limited-time offers, compelling users to make impulsive purchases. However, upon clicking the ads, victims are directed to fraudulent websites that not only fail to deliver the promised product but also compromise personal and financial information.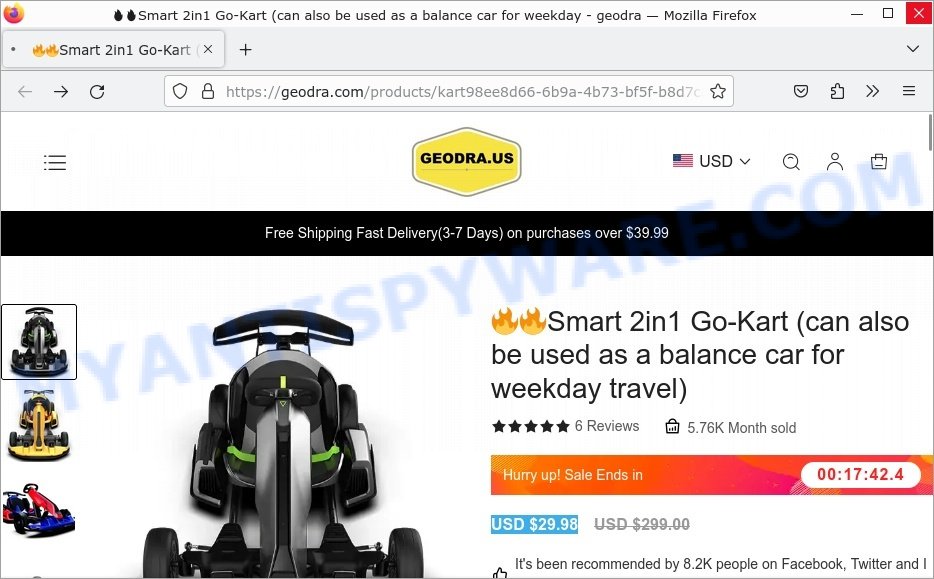 BSX 110 Mini Bike Scam: Scammers offer to sell a high-end mini bike at an unbelievably low price. The scammers use the name of a legitimate motorcycle company, Buscadero Motorcycles, to trick people into thinking they are getting a great deal on a high-quality product.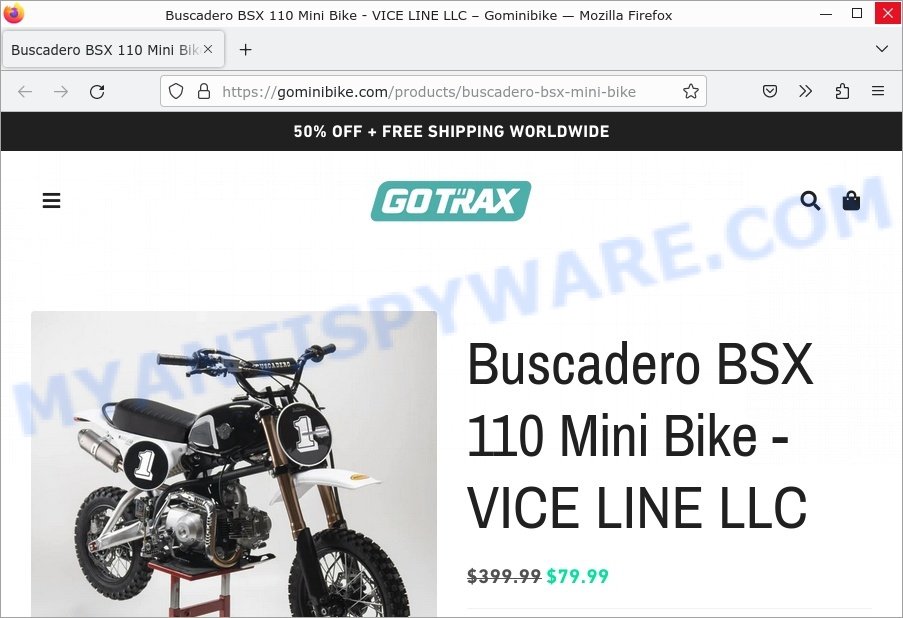 Electric bike scam: Scammers pretended to be well-known retailers like Costco and Macy's and offered to sell electric bikes for just $32.89. The scammers took advantage of people's trust in well-known brands and used fake listings to trick them into buying the bikes.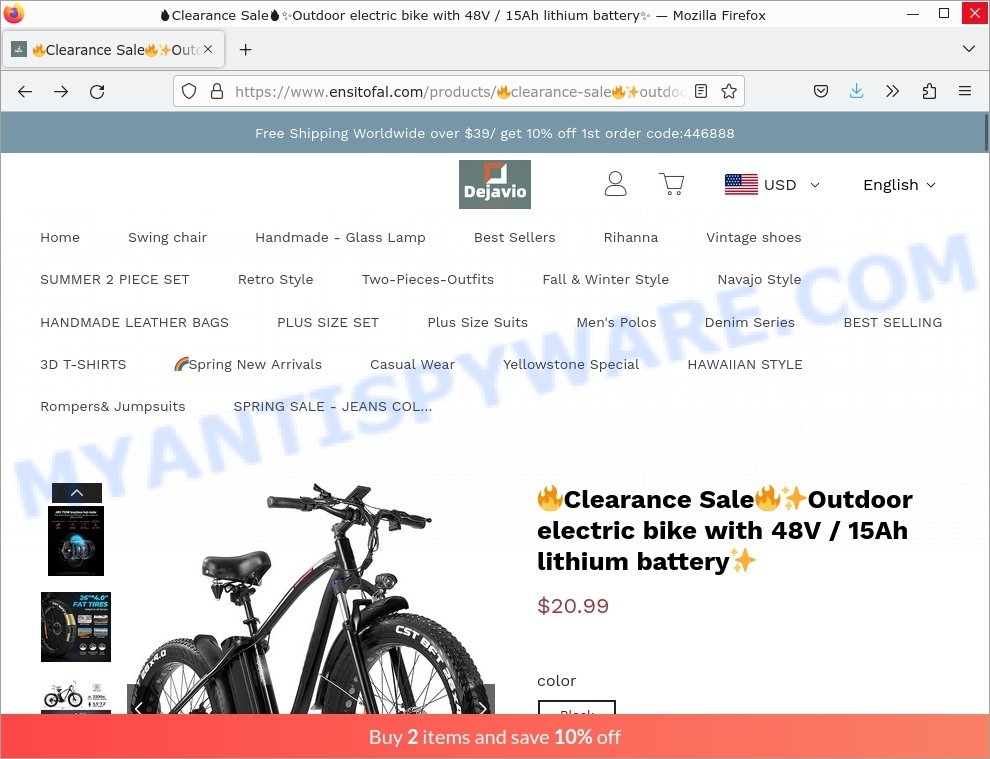 Mini-trike scam: Scammers offered to sell a mini-trike called "Pioneer Flame Mini Trike" for just $29.99, even though its real price is over $4,000. They used false advertising to make the trike seem like a high-end product, and they created fake shops or listings to trick people into buying it. Like the mini bike scam, the mini-trike scam relied on people's desire to get a good deal on a popular product.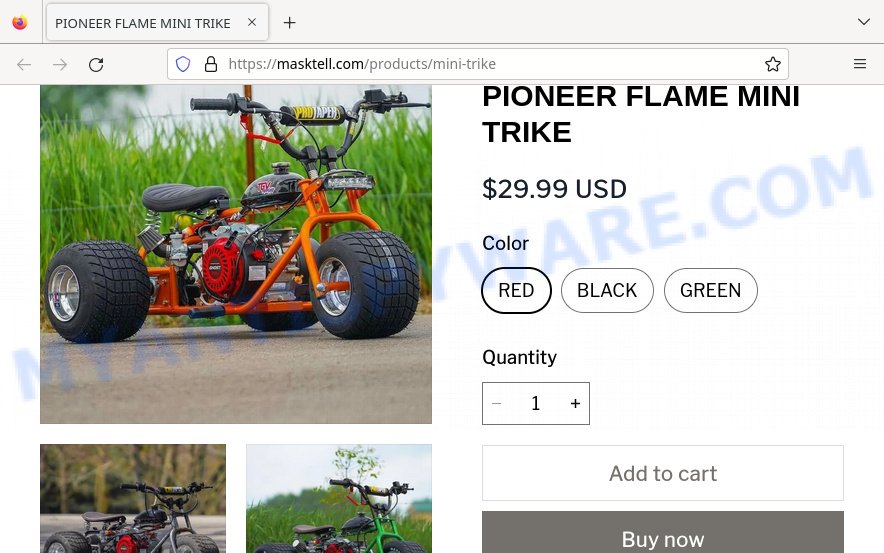 These are just a few examples of the many scams that exist online. It's important to be aware of the signs of a scam and to use caution when making online purchases, especially from unknown or unverified sellers.
What To Do if You Were Scammed
If you have been scammed by the "Beta Tool Box" scam, there are several steps you can take to protect yourself:
Contact your bank or credit card company. If you used a credit card to make the purchase, contact your credit card company immediately and dispute the charge. They may be able to reverse the charges and investigate the transaction.
Report the scam. File a complaint with the Federal Trade Commission (FTC) at https://reportfraud.ftc.gov/. This will help law enforcement agencies track and shut down the scammers.
Contact the manufacturer. If you are unsure whether the product is genuine or not, contact the manufacturer of the real product to confirm whether the online store you used is authorized to sell their products.
Monitor your financial accounts. Keep a close eye on your bank and credit card statements to make sure there are no unauthorized charges or suspicious activity. If you see any, report it immediately to your bank or credit card company.
Stay vigilant. Scammers are always coming up with new tactics to deceive consumers, so it's important to be cautious when making purchases online. Do your research, verify the authenticity of the product and the legitimacy of the online store, and only purchase from reputable sources.
Remember, prevention is key when it comes to protecting yourself from online scams. Stay informed and stay vigilant to keep your personal and financial information safe.
Threat Summary
| | |
| --- | --- |
| Name | Beta Tool Box Scam, Beta Tool Box $39.99 Scam, Beta Tool Box for $39.99 with 273 tools Scam |
| Type | Online Purchase Scam |
| Fake claims | Offers Beta Tool Box at heavily discounted price ($39.99) |
| Scammers' websites | joazim.com, puparaz.shop, warehousestocks.com, funkun.shop, maosap.com, etc |
| Scammers' contacts | support@jaidservice.com, support@warehousestocks.com, support@xouiey.shop, servise@joazim.com, etc |
| Damage | Financial loss, stolen personal and financial information, identity theft |
| Distribution methods | Facebook, YouTube, fraudulent online stores |
| Indicators of the Scam | Extremely low price, fake online shop or listing, unresponsive seller, no delivery or fake delivery confirmation |
| Prevention Tips | Be cautious of offers that seem too good to be true, verify the authenticity of the seller and the product, use secure payment methods |
| Reporting Info | Report the scam to the relevant authorities and platforms, dispute the charge with the credit card company, leave positive reviews for legitimate sellers |
How to spot and avoid such scams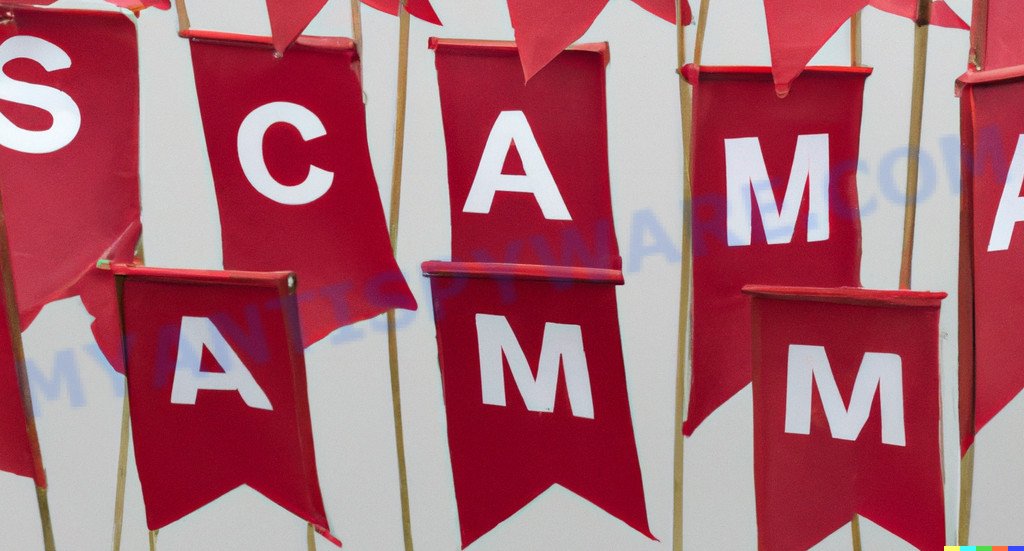 To avoid falling victim to scams like the "Beta Tool Box" scam, here are some tips to keep in mind:
Before making a purchase, research the product and the seller. Look for reviews and ratings, and check the seller's website for information about their return policy, shipping information, and contact details.
If you're unsure whether a product is genuine or not, contact the manufacturer to confirm whether the seller is authorized to sell their products.
Scammers often lure consumers with low prices that are too good to be true. If the price seems too low for a product, it's likely a scam.
Look for the padlock icon in the URL bar and "https" in the website address. This indicates that the website is secure and your personal and financial information is encrypted.
When making online purchases, use a credit card instead of a debit card. Credit cards offer more protection against fraudulent transactions, and you can dispute charges with your credit card company.
Be cautious of websites or sellers that ask for personal information beyond what is necessary to make a purchase.
Don't click on links in unsolicited emails or messages, and be wary of emails that ask for personal or financial information.
Conclusion
The Beta Tool Box $39.99 Scam, along with similar deceptive schemes, highlights the importance of vigilance and caution when engaging in online shopping. Scammers have become increasingly sophisticated in their tactics, utilizing fake websites, clever marketing strategies, and hidden identities to lure unsuspecting consumers into their traps.
It is essential to remember that if a deal appears too good to be true, it likely is. Conduct thorough research on the legitimacy of sellers and websites before making any purchases. Look for genuine customer reviews, verify contact information, and be cautious of heavily discounted prices on high-value products.
In the face of these scams, it is crucial to remain informed and stay updated on the latest fraud tactics. By reading articles, staying connected with reputable sources, and sharing information with others, we can collectively combat these fraudulent activities.
Additionally, reporting any suspected scams to the relevant authorities is vital in preventing others from falling victim to these schemes. By working together, we can help disrupt the operations of scammers, protect our communities, and promote safer online shopping experiences.
Remember, your awareness and diligence are your strongest defenses against these deceptive practices. Stay informed, exercise caution, and spread the word to protect yourself and others from falling prey to scams like the Beta Tool Box Scam.