Dazzlinga.shop is an online clothing store that raises suspicions of being a potential scam. The website's template design and logo are generic, with no clear connection to the products sold on the site. Furthermore, the limited number of product categories, hidden discounted products, and lack of company information are all red flags that indicate caution is warranted when considering making a purchase. To learn more about the potential risks associated with shopping on Dazzlinga.shop, read on for a detailed review.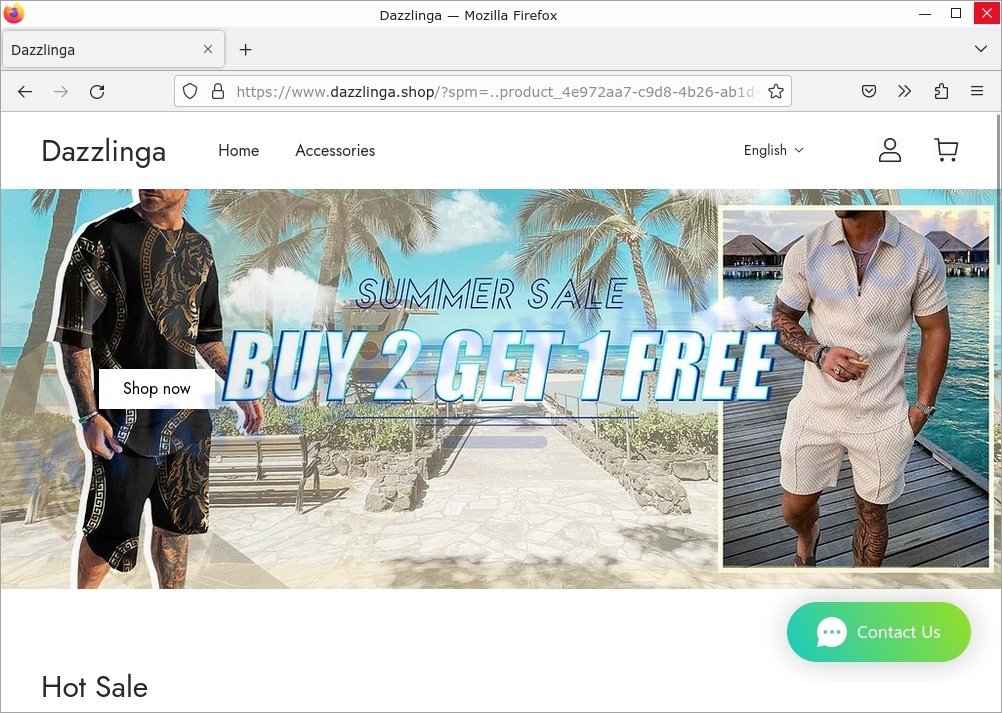 Design and Logo
The design and logo of Dazzlinga.shop are generic and raise suspicion. The website uses a standard template design that is commonly used by many other online stores. The logo, which is simply the word "Dazzlinga", does not seem to have any connection to the products sold on the site. This lack of originality in the website design and logo may be an indication that the site is not legitimate.
Product Categories
Dazzlinga.shop has only two product categories: Polo Suits and Accessories. This is a limited selection of products for an online clothing store. It's also unusual that the categories do not include any women's suits or dresses, given that the site claims to sell clothing for both men and women.
Hidden Section with Huge Discounts
Dazzlinga.shop has a hidden section on the site that features products with massive discounts. These products do not correspond to the categories on the main page, and the discounts seem too good to be true.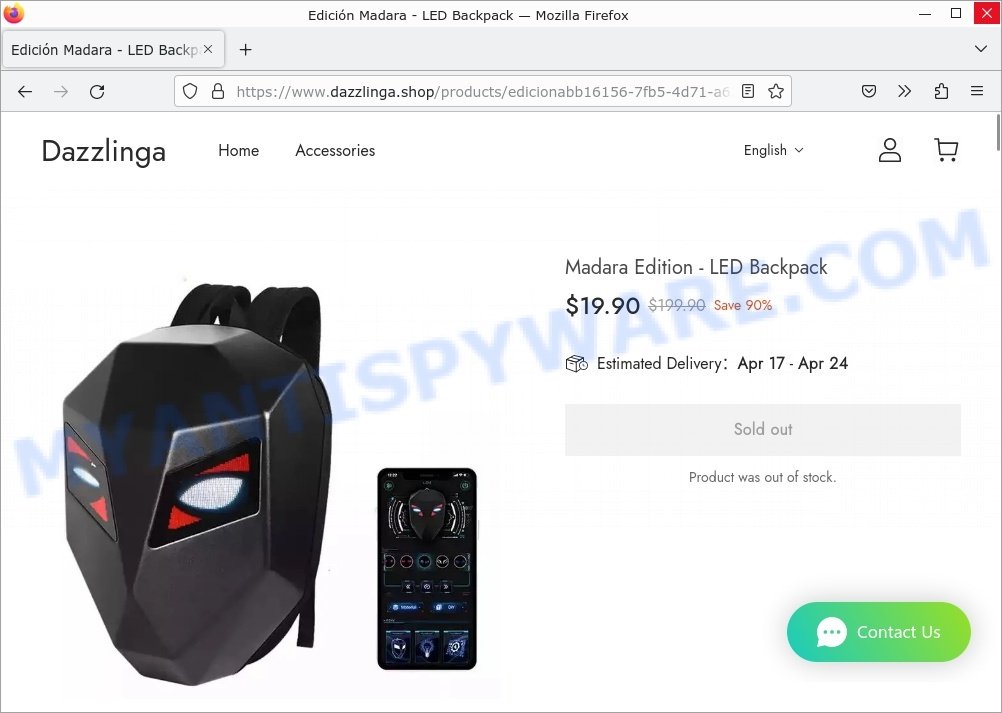 For example, the "Madara Edition – LED Backpack" is listed at a price of $19.90, which is significantly lower than the actual price of $190. This may be an indication that Dazzlinga.shop is trying to lure customers with misleading discounts.
Limited Company Information
One of the most concerning aspects of Dazzlinga.shop is the lack of company information provided on the website. The only details given are a company name, FADEL-BEATTY LIMITED, and an address displayed as an image. The company is registered at Suite 10542, Balmoral Industrial Estate, Abbeylands, Navan Meath, C15 DD72, Ireland, but it's unclear whether this is the actual location of the business.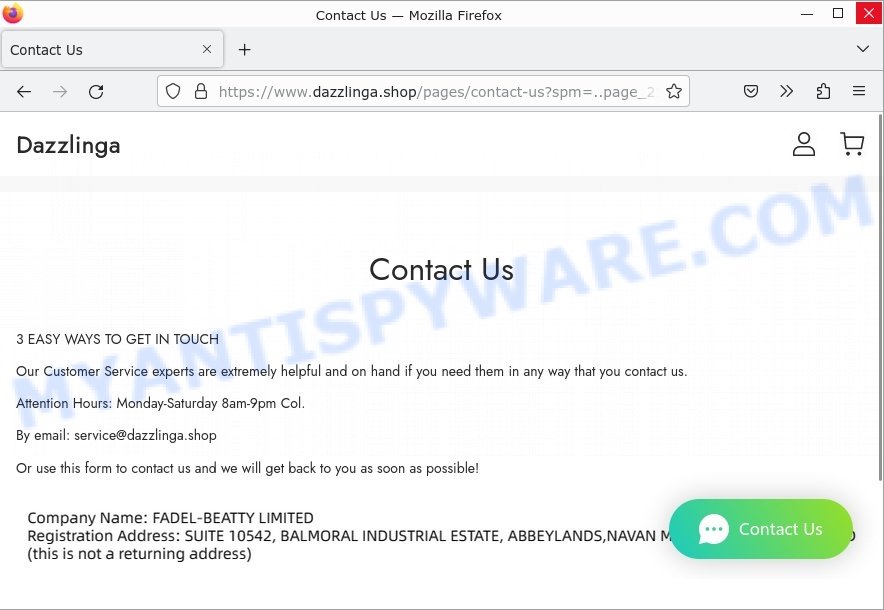 There is no information about the company's history or mission statement, and the "About Us" section on the website is vague and does not provide any meaningful insights into the company. Furthermore, there is no contact phone number, and the only means of communication listed is an email address.
It's worth noting that FADEL-BEATTY LIMITED has been used by scammers to create fake e-commerce websites in the past. This suggests that Dazzlinga.shop may also be part of a network of fraudulent websites using the same company name.
The lack of transparency and information about the company raises serious concerns about its legitimacy. Without additional information or the ability to verify the company's location and contact information, it's difficult to trust Dazzlinga.shop as a legitimate business.
Whois Information
Another important factor to consider when evaluating the legitimacy of an e-commerce website is the Whois information. The Whois database contains registration and contact information for domain names, including the date of creation and expiration.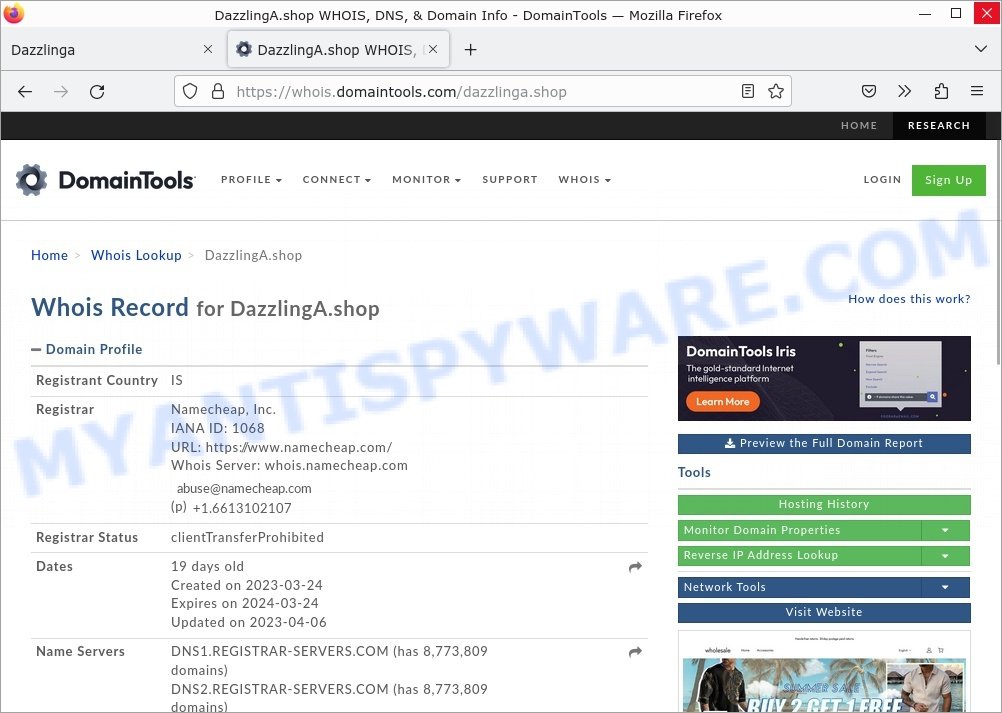 According to the Whois record for Dazzlinga.shop, the website was created on March 24, 2023, which is just a few weeks before the time of this writing. The website is set to expire on March 24, 2024, which is a relatively short lifespan for a legitimate e-commerce website.
The short lifespan of the website combined with the lack of detailed company information raises further suspicions about the legitimacy of Dazzlinga.shop. Customers should exercise caution and thoroughly research the website before making any purchases.
Negative Reviews
There are no positive reviews for Dazzlinga.shop online. Instead, several reviews raise suspicion that the website is a scam. These reviews cite issues such as poor quality products, failure to receive orders, and poor customer service.
Conclusion
Based on the factors above, it's advisable to approach Dazzlinga.shop with caution. The website's generic design and logo, limited product categories, hidden section with massive discounts, limited company information, and negative reviews are all red flags. It's essential to conduct additional research and exercise caution before making a purchase on Dazzlinga.shop.
Other Suspicious Online Shops to Avoid
If you're looking to purchase items online, it's essential to be cautious and thoroughly research any website before making a purchase. Unfortunately, there are numerous fraudulent e-commerce websites that exist solely to scam unsuspecting customers. Dazzlinga.shop is one such website that has raised suspicions among online shoppers.
As part of our effort to help protect consumers from potential scams, we have compiled a list of other suspicious online shops that share similar characteristics with Dazzlinga.shop. These shops may use the same limited company information or have similar website layouts and product offerings. We advise customers to exercise caution and avoid making purchases from these sites.
Here are a few examples of the suspicious online shops: Planterbox.store, Costco Clearance Sale Electric Bike, and Maosap.com.
How to spot and avoid a fake online store?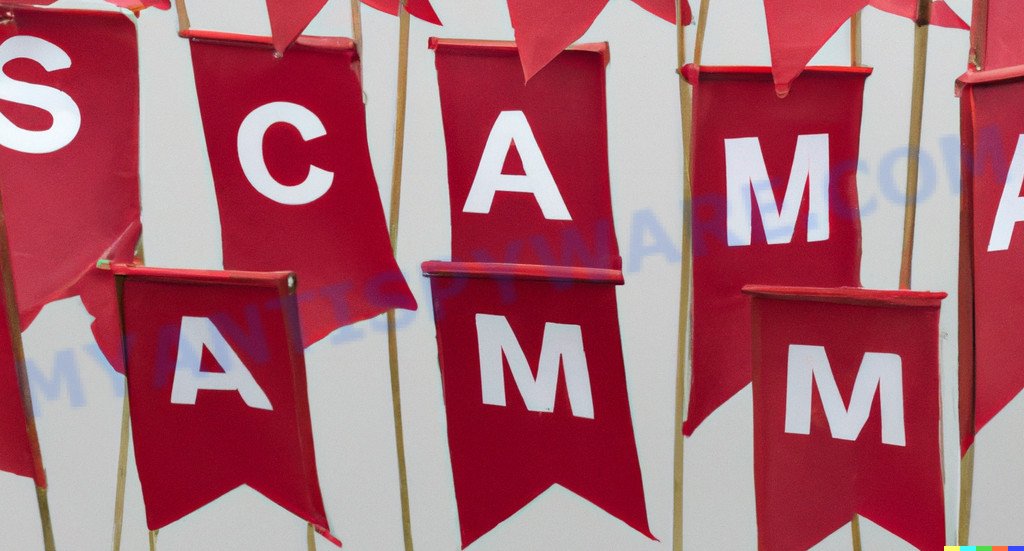 Online shopping has become increasingly popular, but it also carries certain risks, particularly when it comes to fake or fraudulent online stores. Here are some tips on how to spot and avoid a fake online shop:
Check for HTTPS and a padlock symbol in the URL bar. This indicates that the website is using encryption to protect your data.
Look for reviews and ratings of the website. Genuine websites will usually have positive feedback from customers, while fake ones may have little to no reviews or negative feedback.
Check the website's contact information. A legitimate online store will have a physical address, phone number, and email address for customer support.
Research the website on the internet. Search for the website's name and reviews, complaints or any warning signs about it before making a purchase.
Be wary of deals that are too good to be true. Fake online stores may offer steep discounts to lure in customers, but these deals may be a ploy to steal your money.
Avoid using payment methods that are not secure. Use payment methods such as credit card, PayPal or other payment methods that provide buyer protection.
Be wary of pop-ups or unsolicited emails directing you to a website. This may be a phishing attempt to get your personal and financial information.
By taking these precautions, you can reduce the risk of falling prey to fake online stores and ensure a safe and enjoyable online shopping experience.
What to do if you ordered something from a fake online store?
If you have already ordered something from a fake website and you suspect that it may be a scam, there are several steps you can take:
Contact the website's customer support.
If the website has provided contact information, try reaching out to their customer support to inquire about the status of your order. If the website does not respond or gives you unsatisfactory answers, it could be a sign that it is a fake website.
Check your payment method.
If you have paid for your order with a credit card, check your statement to see if the payment has gone through. If it has not, then you may have caught the scam in time, but if it has, you may need to dispute the charge with your bank.
File a dispute or chargeback with your payment provider.
If you have paid for your order with a credit card or other payment method that offers buyer protection, you may be able to dispute the charge or request a chargeback to get your money back. Use the steps (https://consumer.ftc.gov/articles/what-do-if-you-were-scammed) to try to stop a transaction, get a transaction reversed, or get a refund.
Report the fake online store.
You can report the fake website to authorities such as the Federal Trade Commission (FTC) at https://ftc.gov/ or the Internet Crime Complaint Center (IC3). This can help prevent others from falling victim to the same scam.
Learn from your experience.
Be more cautious in the future and take steps to ensure that you are shopping on legitimate websites that are secure and reputable.