Be aware of a new scam site called Beast-Bolt.com that uses Mr Beast's name and image to deceive people into thinking they can claim a $1,000 reward for simply visiting the site. The site prompts visitors to complete sponsor tasks and have an online bank account to receive the prize. However, this offer is too good to be true, and the site redirects users to several other sites that require completing a certain number of "deals" before they can claim the reward. These "deals" involve signing up for various offers and making purchases, which can lead to financial losses and identity theft. In this article, we will explore how this scam operates and provide tips on how to avoid falling for similar schemes.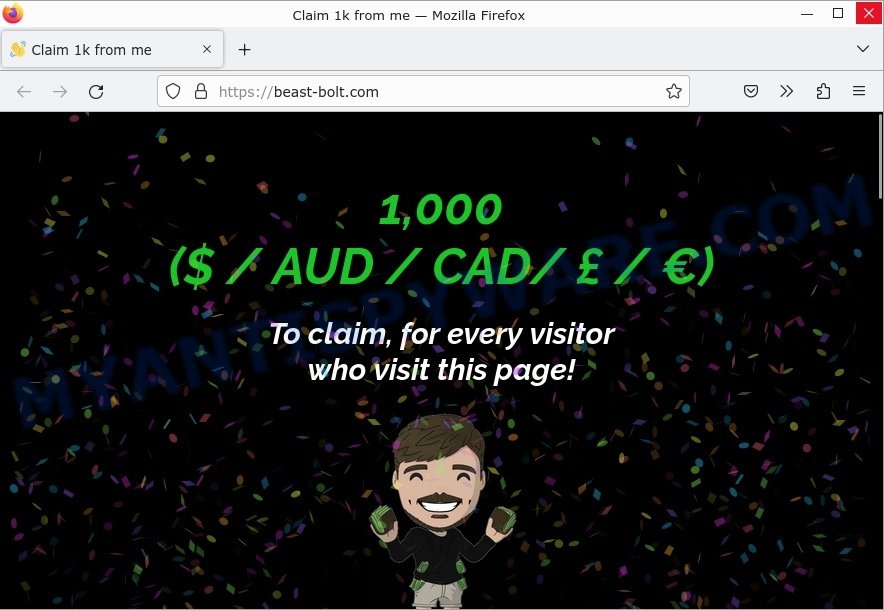 QUICK LINKS
How the scam works
The Beast-Bolt.com scam works by promising visitors a reward of $1,000 or equivalent currency for simply visiting their website and completing some tasks. The website uses the name and image of popular YouTuber MrBeast to make the offer more believable.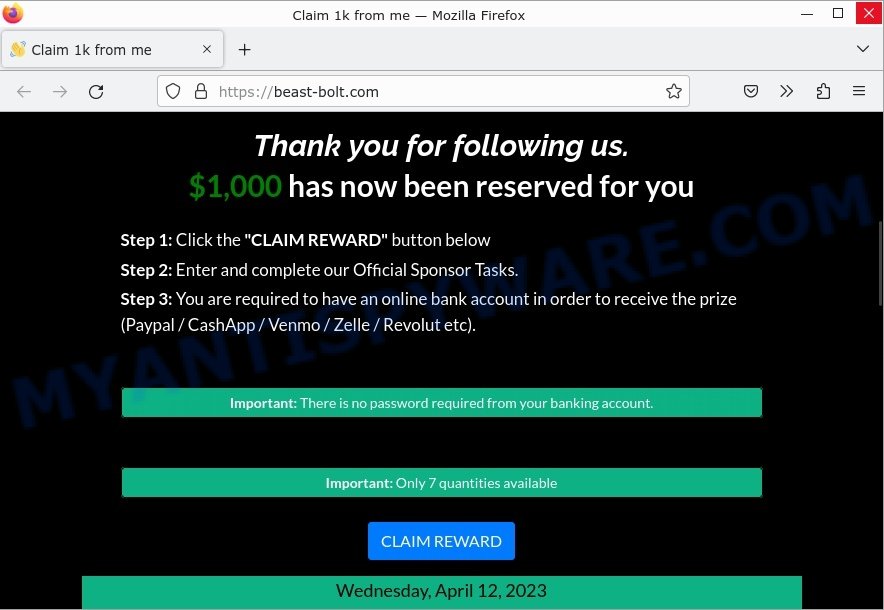 When visitors click the "CLAIM REWARD" button on the website, they are redirected to several other websites that ultimately lead to surveysandpromoonline.com, all of which have been flagged as malicious or phishing by VirusTotal.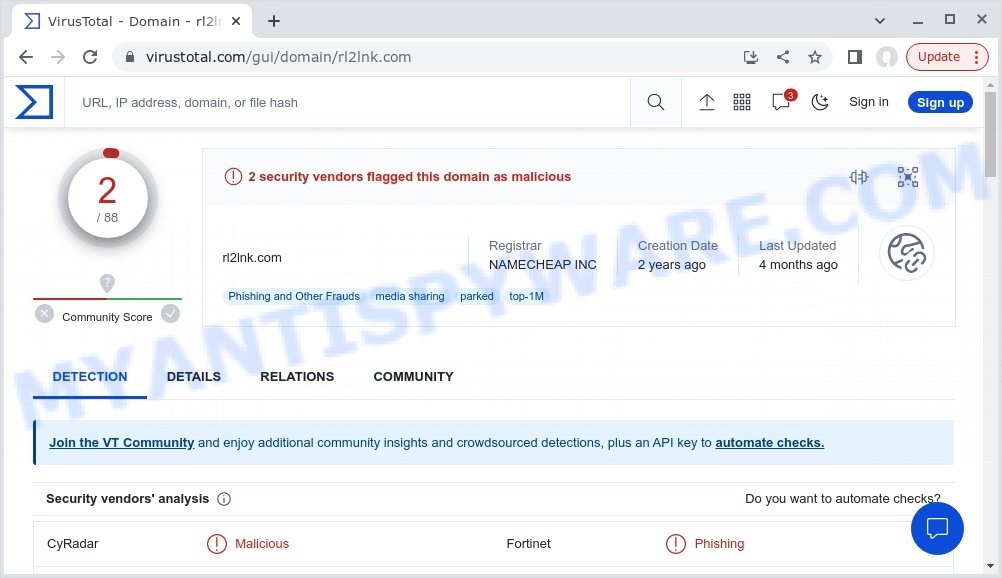 Surveysandpromoonline.com requires visitors to complete 15 "Deals" before they can claim the reward, which involves signing up for various subscription services or purchasing products from partners of the website.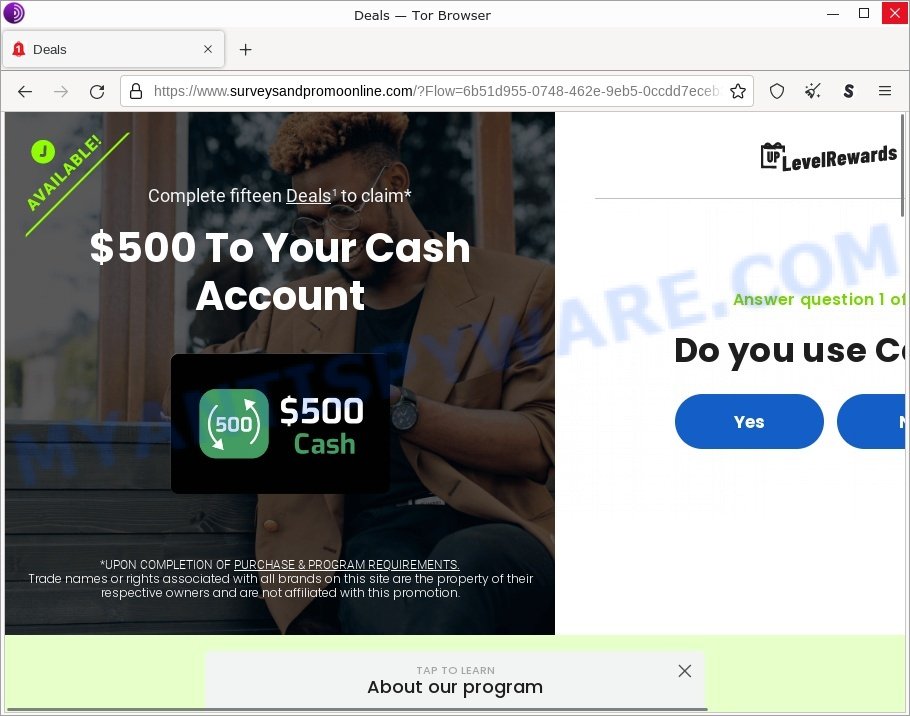 The website claims that completing the required number of deals will entitle visitors to the promised reward, but in reality, the reward is just a ploy to get visitors to spend money on the partner websites. The website owners make money from the commission they earn on every completed deal.
Overall, the Beast-Bolt.com scam preys on people's desire for easy money and uses deceptive tactics to extract personal information and money from unsuspecting visitors. It is important to be cautious when visiting websites that promise large rewards or prizes, especially if they require personal information or financial transactions. The scam website earns a commission on every completed deal, but the visitors never receive the promised reward.
A Beast-Bolt.com Claim Reward Scam Text:
1,000
($ / AUD / CAD/ £ / €)

To claim, for every visitor
who visit this page!
Thank you for following us.
$1,000 has now been reserved for you

Step 1: Click the "CLAIM REWARD" button below

Step 2: Enter and complete our Official Sponsor Tasks.

Step 3: You are required to have an online bank account in order to receive the prize (Paypal / CashApp / Venmo / Zelle / Revolut etc).

Wednesday, April 12, 2023

We will stop accepting new visitors in
20:59 minutes!

Top Comments © YouTube
Profile
PewDiePie 5 hours ago

Are you subscribed to me?

The words of which the initial letter is capitalized have meanings defined under the following conditions. Not affiliated with mrbeast or any public figure. The following definitions shall have the same meaning regardless of whether they appear in singular or in plural.
Examples of such scams
It's important to be aware of the various types of scams that exist online, especially those that target unsuspecting individuals looking to make a quick buck. Unfortunately, the Beast-Bolt.com scam is just one example of many similar schemes that are designed to lure people into parting with their money. Below, we've compiled a list of some of the most common scams that you should be aware of to protect yourself from falling victim to fraudsters. Keep in mind that these scams are constantly evolving and taking on new forms, so always be cautious and do your due diligence before handing over any money or personal information.
Here are some examples of such scams: April Cash 2023, MR. BEAST TOKEN DROP, and Cadbury Easter Egg Hunt Scam.
Remember, the best way to protect yourself from falling victim to these scams is to be informed, stay vigilant, and never let the promise of easy money cloud your judgement. If something seems too good to be true, it probably is.
Steps to Take If You've Been Scammed by Beast-Bolt.com
If you believe you have been scammed by Beast-Bolt.com, here are some steps you can take:
If you made a payment to Beast-Bolt.com with your credit card, contact your bank or credit card company immediately to report the fraud and request a chargeback. Provide them with any evidence you have, such as emails, receipts, or screenshots of the website.
If you created an account on Beast-Bolt.com and used the same password for other online accounts, change those passwords immediately. It's important to use different passwords for different accounts to minimize the risk of identity theft.
File a complaint with the Federal Trade Commission (FTC) at https://reportfraud.ftc.gov/. The FTC will review the complaint and use the information to identify patterns of fraud and abuse.
If you believe you have been scammed by Beast-Bolt.com, report it to your local law enforcement agency or consumer protection office. You can also report the scam to the Internet Crime Complaint Center (IC3) at ic3.gov.
Warn your friends and family about the scam to prevent them from falling victim to it. You can also report the scam to websites like Scamwatch and Ripoff Report to help others avoid falling victim to the same scam.
Threat Summary
| | |
| --- | --- |
| Name | Beast-Bolt.com Scam |
| Type | Scam, Phishing, Social Engineering |
| Fake Claims | The website falsely claims to offer a cash reward for completing sponsor tasks. |
| Associated IP address | 2606:4700:3031::6815:2bbf |
| Damage | Victims may suffer financial loss, identity theft, or be exposed to other online scams. |
| Distribution methods | The scam is primarily distributed through online channels, such as social media (YouTube, Facebook, Twitter, etc), email, or messaging apps, and may be spread through shared links. |
How to spot such scam?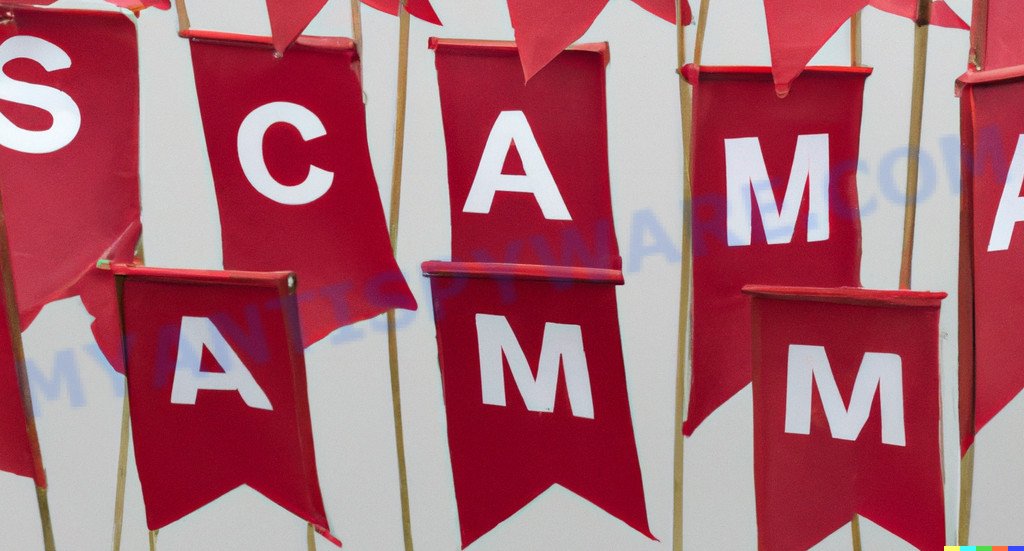 Here are some tips on how to spot and avoid scams like the one found on "Beast-Bolt.com":
Be skeptical of offers that seem too good to be true – If an offer appears too good to be true, it probably is. Be wary of offers that promise large sums of money for little effort.
Check the website URL – Scammers often create websites with URLs that are similar to legitimate websites, but with slight variations. Check the website URL carefully to make sure it is the correct website. Use a free URL Checker (https://www.virustotal.com/gui/home/url) to check the website URL. It allows checking the safety of a URL without visiting it.
Look for warning signs – Be on the lookout for warning signs, such as poor grammar or spelling mistakes, unusual or suspicious requests for personal information, or pressure to act quickly.
Do research – Before providing any personal information or completing any tasks, do some research on the company or organization offering the promotion or reward. Check for reviews or complaints online, and make sure the company is legitimate.
Trust your instincts – If something doesn't feel right, trust your instincts and do not proceed with the offer.
Protecting Yourself from Online Scams
If you've fallen victim to the Beast-Bolt.com scam, you're not alone. These types of online scams are becoming increasingly common, and scammers are getting more sophisticated in their techniques. It's important to stay vigilant and protect yourself from future scams.
One of the best ways to protect yourself is to educate yourself on the common tactics used by scammers, as outlined in this article. Knowing what to look for can help you avoid falling for similar scams in the future.
In addition, it's important to always be cautious when sharing personal information online. Never give out your personal information, such as your social security number, credit card information, or bank account details, to anyone you don't trust.
If you suspect that you've been targeted by a scammer, it's important to take action quickly. Follow the steps outlined in this article to report the scam and protect yourself from further harm.
Remember, staying informed and taking proactive steps to protect yourself can go a long way in keeping you safe from online scams. Stay vigilant and don't hesitate to seek help if you suspect that you've been targeted by a scammer.
Thank you for reading this article and we hope that it has been informative and helpful in protecting you from online scams.