Buetlly.com is an online store that sells women's clothing, including cute animal costumes and linen suits. However, the site has several red flags that may suggest it is a scam. For instance, the website design and logo are similar to that of a well-known department store, the contact information provided is questionable, and there are hidden products with suspiciously low prices. If you are considering shopping on buetlly.com, we strongly advise you to read this review first. We will examine the different aspects of the website and provide our unbiased opinion on whether or not it is a trustworthy place to shop.
Website Design: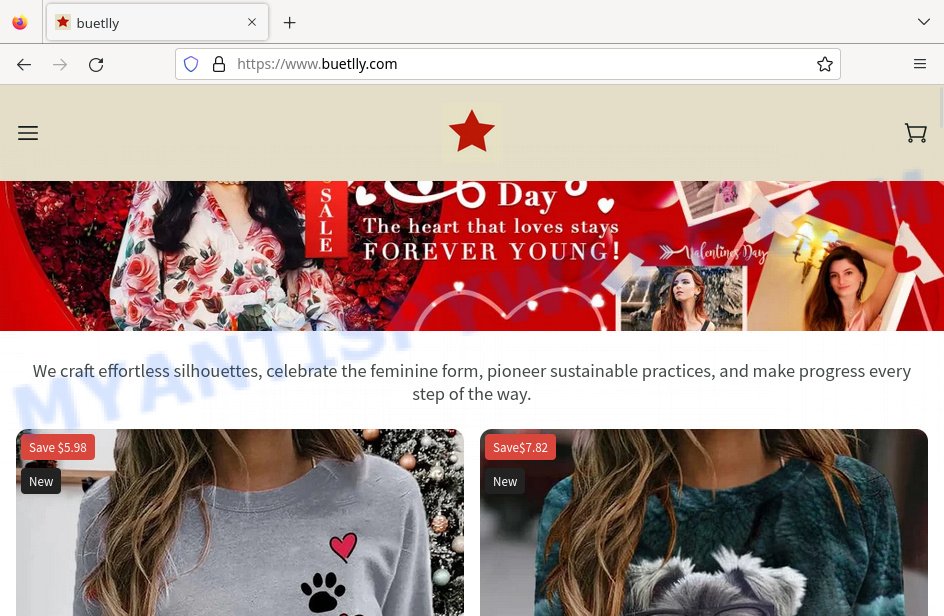 The website design is a generic template with nothing unique about it. What is more concerning is the logo that is similar to the Macy's logo. This is a red flag that suggests an attempt to deceive visitors and make them think that the website is affiliated with Macy's.
Address and Contact Information: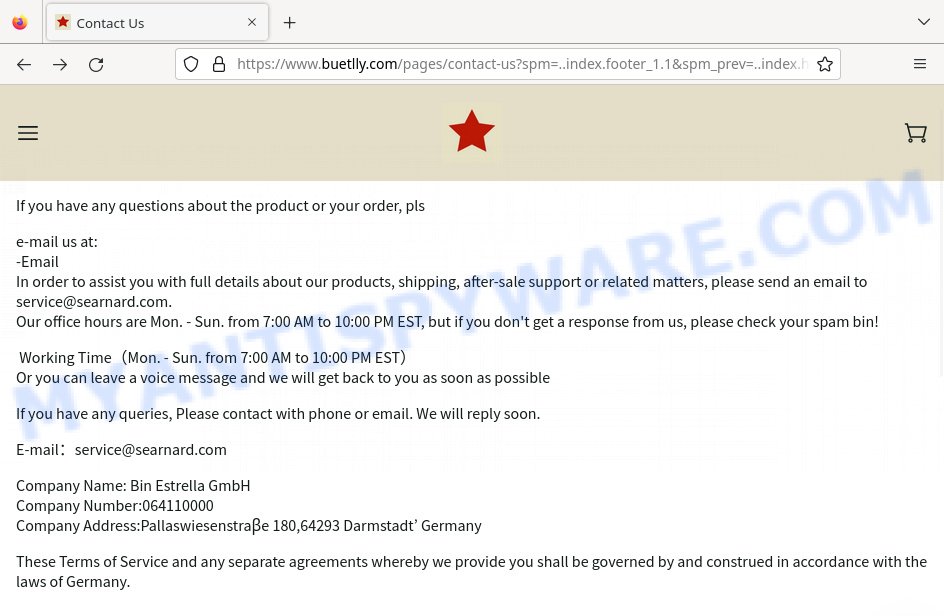 The website lists an address for the company, which is Pallaswiesenstraβe 180,64293 Darmstadt, Germany. However, upon checking the address, it appears that there is no such company at this location. This is a worrying sign that the website may not be genuine. Additionally, there is no phone number or social media links provided, which makes it difficult for customers to get in touch with the company.
Product Range:
Buetlly.com sells women's Cute Animal Costumes, linen suits, and other clothing items. However, there are hidden products with very low prices that are not accessible from the main page or category pages.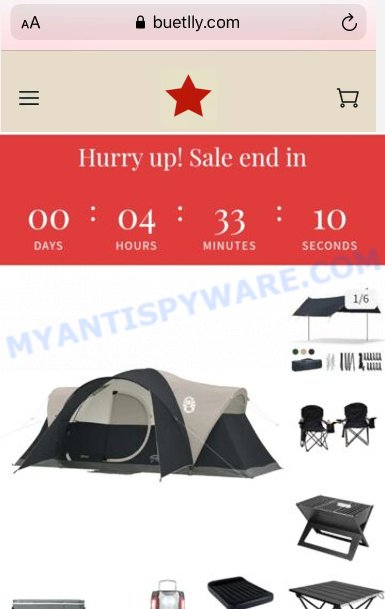 For instance, the "Camping Set" has a price of $20, whereas the real price of the product is $1000. This is a common tactic used by scammers to lure customers into making a purchase. Furthermore, the website's product descriptions are brief and lack detail, which makes it difficult for customers to make informed purchasing decisions.
Reviews:
The website has no positive reviews online, and some reviews indicate that the site is a scam. This is a significant red flag that suggests that the website is not trustworthy.
Domain Registration: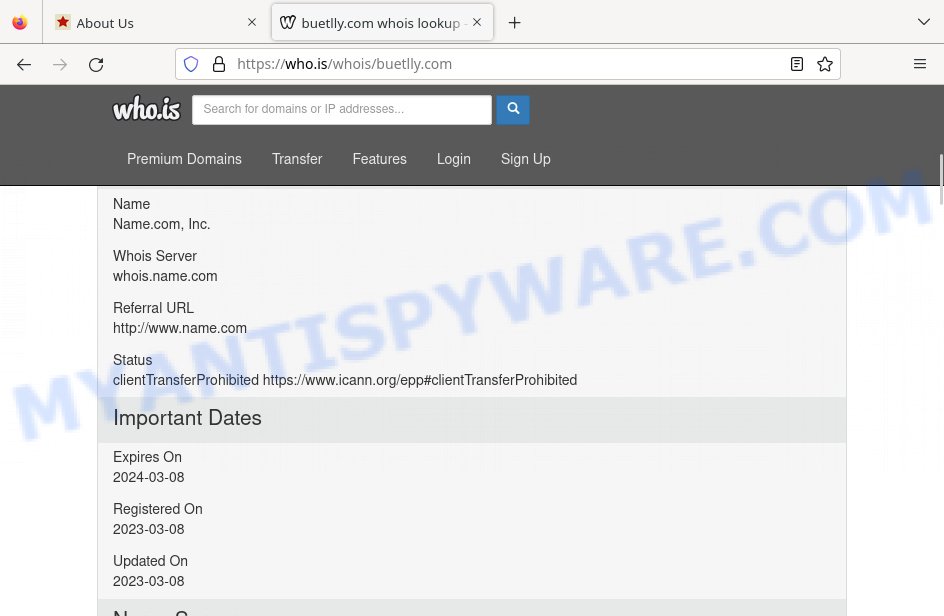 The website was registered very recently, in March 2023. This is a common tactic used by scammers to avoid detection.
Conclusion:
Based on the available information, buetlly.com raises several red flags that indicate it may be a scam. The website's design is generic, the address is fake, the contact information is missing, the product descriptions are brief, and the reviews are negative. The hidden products with extremely low prices and the newly registered domain add to the suspicion that the website may not be a legitimate online store. It is advisable to exercise caution and avoid making purchases from this website.
Other Suspicious Online Shops
It is important to stay vigilant when shopping online, as there are many fraudulent websites that may try to scam unsuspecting customers. In addition to buetlly.com, there are several other suspicious online shops that should be avoided. These websites often have similar characteristics, such as a lack of contact information, hidden products, and suspiciously low prices. To help you stay safe while shopping online, we have compiled a list of some of these other suspicious online shops to watch out for.
Here are a few examples of the suspicious online shops: Tavav.shop, Kickoh.com, and Amazonstorepro.com.