March Cash 2023 (Marchcash2023.com) is a website that claims to offer cash rewards of $750 or $1000 for completing a set of 20 or 25 simple tasks (deals) respectively. The website promises that these sponsored deals can usually be completed within 5-7 days. However, there are several red flags that suggest this offer may not be legitimate.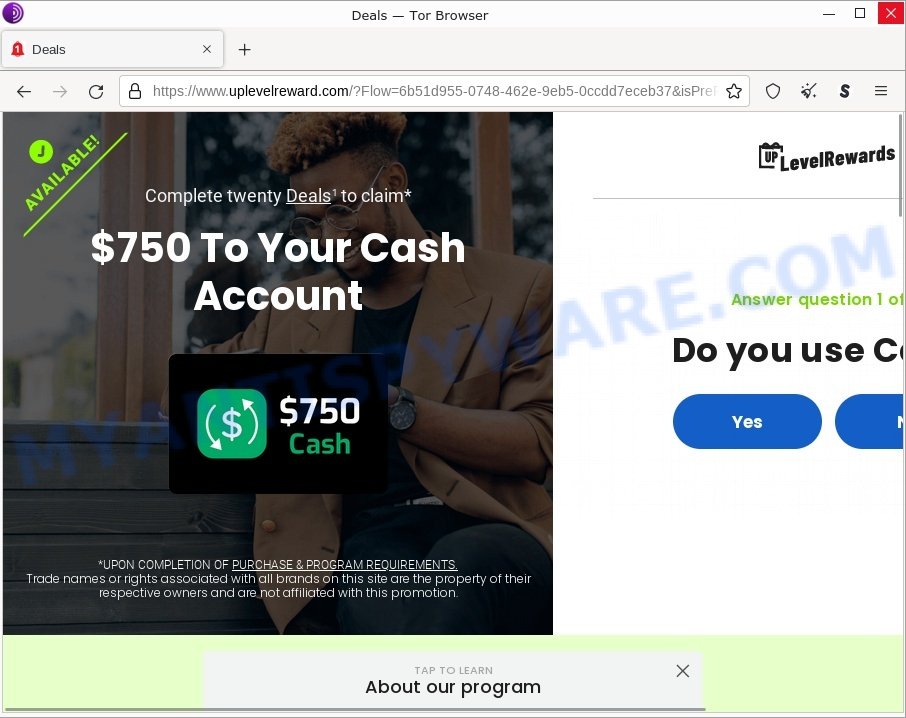 Firstly, the website redirects users to uplevelreward.com via spnccrzone.com, which has been flagged by VirusTotal as a phishing site. Additionally, both marchcash2023.com and uplevelreward.com have no positive reviews online. This lack of positive feedback should be taken into account before considering the legitimacy of the website.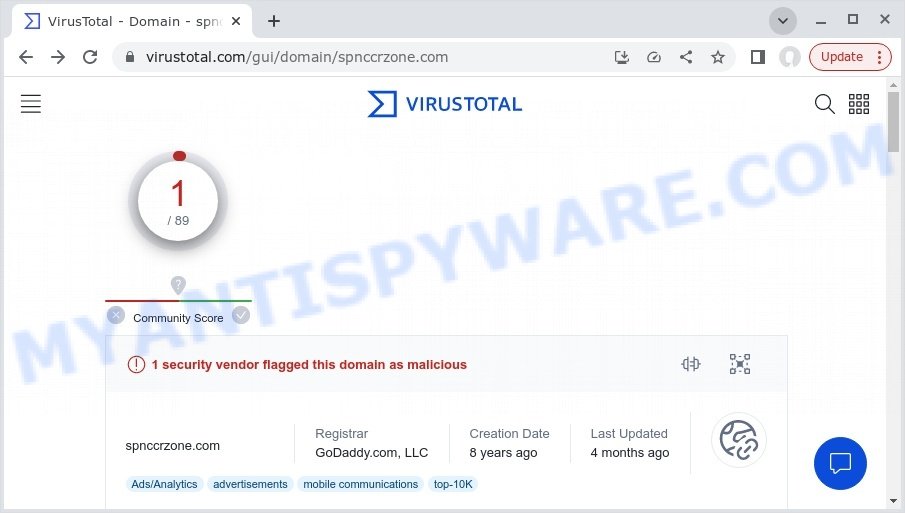 When visiting uplevelreward.com, users are asked to answer several questions, including whether they use cash, how they plan to use the cash reward, and how often they go shopping each week. While this seems innocent enough, the fine print at the bottom of the page states that by submitting their email address, users agree to receive marketing emails, accept the website's terms and conditions (which includes mandatory arbitration), and agree to the privacy policy. This indicates that users may be signing up for more than just a cash reward.
Additionally, trustpilot.com has a negative review of uplevelreward.com, which reports that even after completing the required services for cashback, the website did not recognize the user's sign-up, and they did not receive any reward money.
Furthermore, there is suspicious information regarding the marchcash2023.com domain. While the domain was created on January 9, 2023, it was updated on February 22, 2023, less than a month after its creation. Additionally, the domain is set to expire on January 9, 2024, which is a relatively short lifespan for a website. These factors suggest that the website may be created with the intention of scamming users and then quickly shutting down before being caught.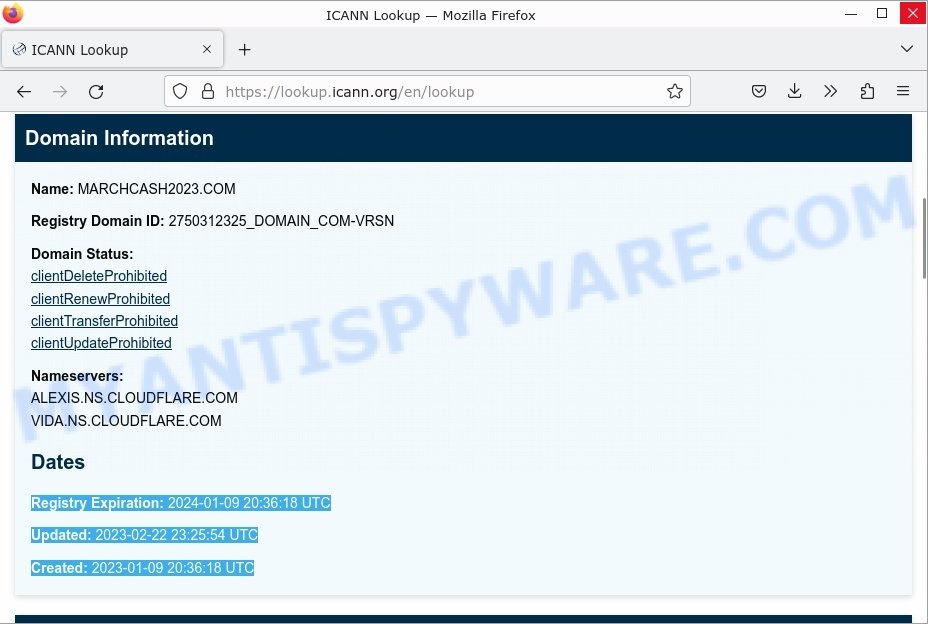 Another concerning factor is the required ID verification process that must be completed in order to claim the rewards. While some legitimate websites may require such verification, it is important to note that this process is not foolproof and can be manipulated by scammers to extract sensitive information.
Considering all the above factors, it is advisable to approach marchcash2023.com and uplevelreward.com with caution. Users should carefully read the terms and conditions and the fine print before submitting their email addresses and completing any deals. They should also be wary of providing any personal information or agreeing to any marketing offers without fully understanding the implications.