Sunbelt and Spyware Warrior reports about new rogue anti spyware AlfaCleaner.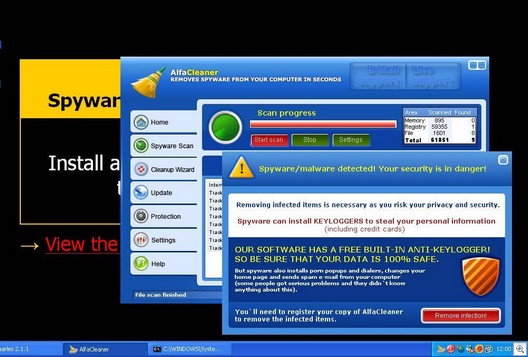 AlfaCleaner is a variant of the Anti Virus Pro, Winhound Spyware Remover, & XSRemover
Downloadable from alfacleaner.com, innovagest2000.com
We recommend to blocking specific domains and IP address:
x-stories.org – 69.50.187.19
zlex.org – 85.255.115.227, 85.255.116.213, 85.255.117.51
Noi.themovie.com that calls the x-stories.org – 69.50.187.19
Cleanchan.net – (formally fullchain.net) -195.255.177.21
If your PC don`t have WMF patch, please patch now. The Alfa Cleaner using wmf exploit for install.
Update: read How to remove AlfaCleaner