Claim:
People have been receiving suspicious Paramount Plus emails, indicating the creation of accounts under the name "Juan Pene Rico".
Verdict:
🚫 Uncertain. While it's true that people have received these emails, it is currently unclear if they are part of a scam or simply a system error. Immediate precaution is advised.
📌 The Facts:
Email Confirmation Sent by Paramount Plus
Numerous internet users, particularly on Reddit, shared their experiences of receiving emails from Paramount Plus that confirmed the creation of an account under their email addresses. A curious detail was that many of these alleged accounts had the same name associated: "Juan Pene Rico".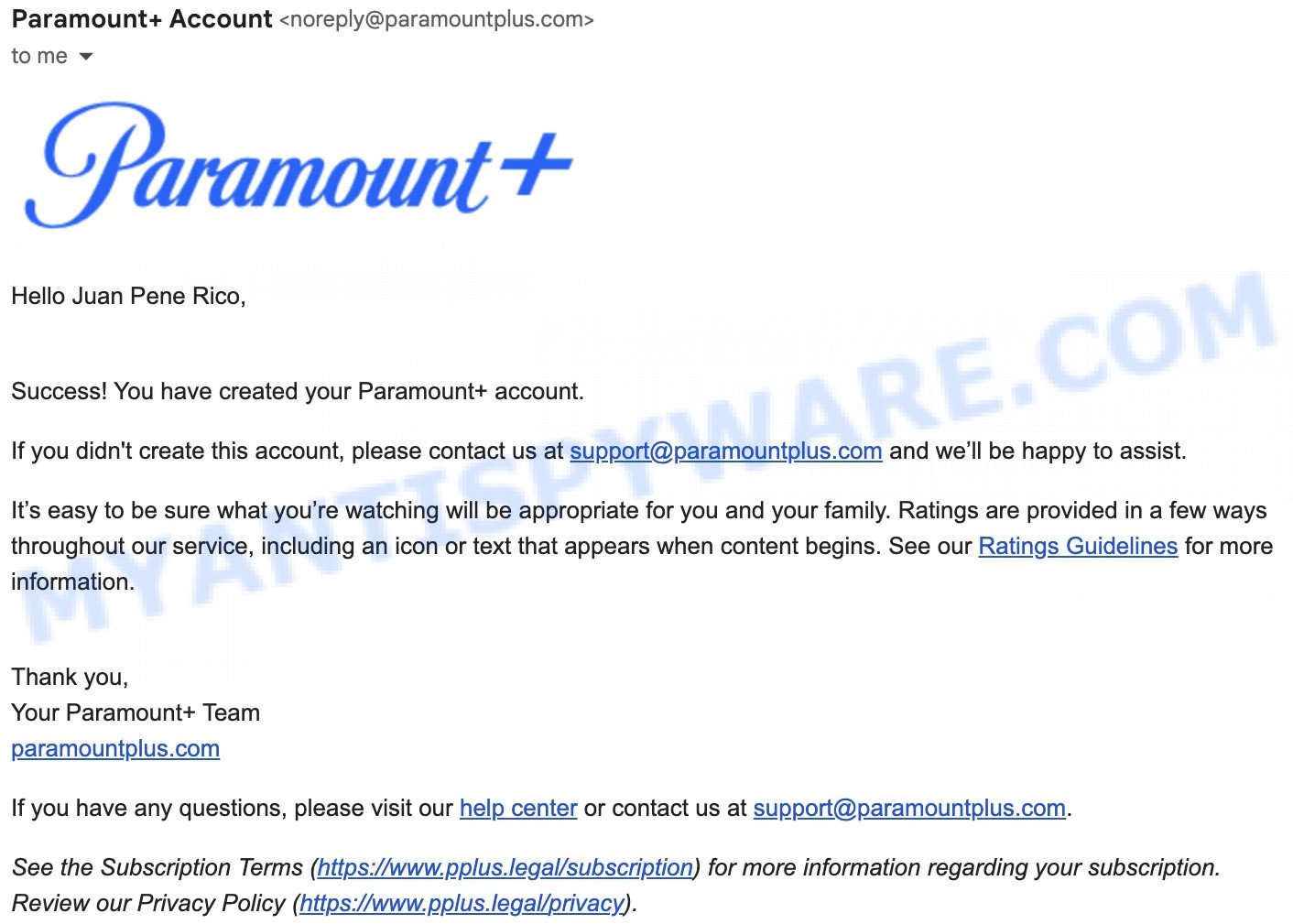 Email Authenticity: 🛡️
From initial analysis, these emails seem to be sent using Paramount Plus's official email servers. Some recipients who cross-checked the claim found that an account was genuinely created under their email address on Paramount Plus.
Content of the Email: 📧
The body of the email typically began with greetings such as "Thanks for signing up for Paramount Plus!" followed by details about the alleged account, often mentioning "Juan Pene Rico".
The email read as follows:
Paramount+ Account
Paramount+
Hello Juan Pene Rico,
Success! You have created your Paramount+ account.
If you didn't create this account, please contact us at support@paramountplus.com and we'll be happy to assist.
It's easy to be sure what you're watching will be appropriate for you and your family. Ratings are provided in a few ways throughout our service, including an icon or text that appears when content begins. See our Ratings Guidelines for more information.
Thank you,
Your Paramount+ Team
paramountplus.com
If you have any questions, please visit our help center or contact us at support@paramountplus.com.
See the Subscription Terms (https://www.pplus.legal/subscription) for more information regarding your subscription. Review our Privacy Policy (https://www.pplus.legal/privacy).
Official Response from Paramount Plus: 📢
As of now, Paramount Plus has yet to provide an official statement regarding the situation. This leaves many speculating the reasons behind these mysterious emails.
Reddit Reactions: 🗣️
Threads across Reddit are filled with users discussing their experiences. Many initially believed their personal emails might have been compromised, but as more individuals came forward with identical experiences, the community leaned towards other potential explanations, such as a system glitch or potential scam attempts.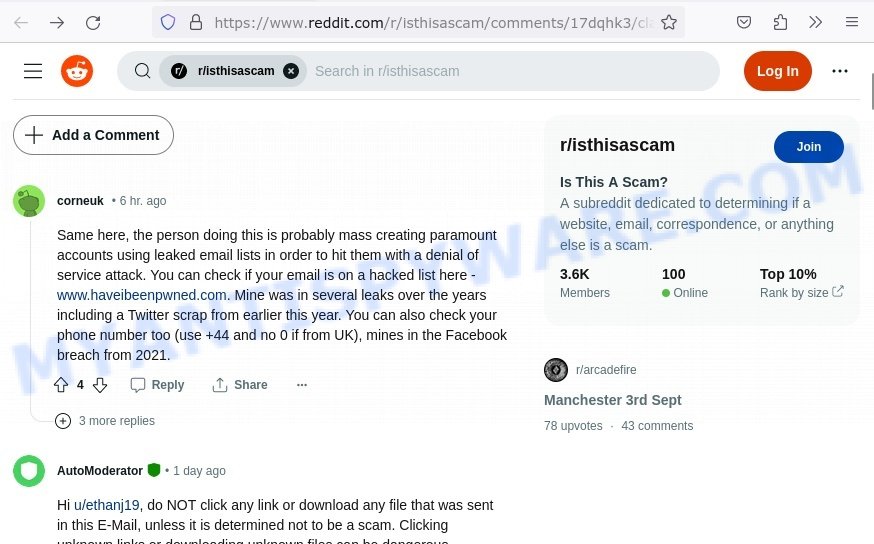 Community Speculations: 📜
Many speculate that cybercriminals might be testing the waters for future phishing campaigns or that this could be part of a larger, yet-to-be-unveiled scam. The consistent mention of "Juan Pene Rico" remains an odd and unexplained detail, fueling more theories about the situation.
🔚 Conclusion
The sudden influx of Paramount Plus account creation emails has certainly raised eyebrows in the online community. While the true motive behind these emails remains uncertain, it serves as a cautionary tale about the unpredictable nature of online threats. The incident reinforces the significance of online vigilance, regularly updating passwords, and verifying the authenticity of unexpected emails. 🎬🔐