Did an email with the subject "I RECORDED YOU!" land in your inbox recently? If so, take a deep breath—you're likely the target of a "sextortion" scam. These anxiety-inducing emails claim to have intimate recordings of you, demanding a Bitcoin ransom to keep this alleged material under wraps. Using a mix of fear, urgency, and technical jargon, scammers try to push you into making hasty decisions. While the threats may sound serious, they're usually nothing more than empty words designed to exploit your fears. To understand how these scams work and what steps you can take to protect yourself, read on.
Here's an example of the "I RECORDED YOU" email: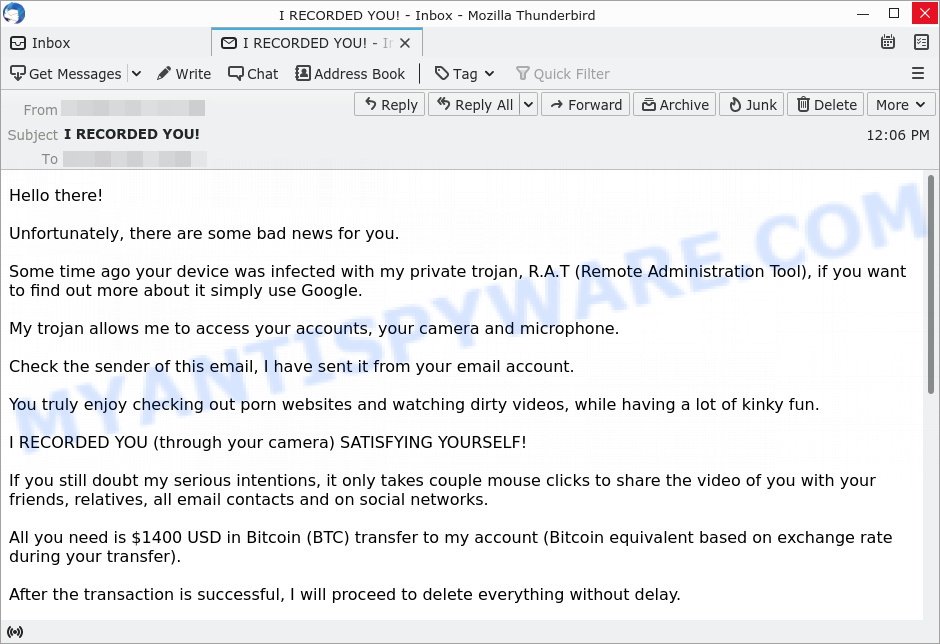 QUICK LINKS
Is this a scam email?
Yes, if you've received an email with the alarming subject "I RECORDED YOU!" demanding a Bitcoin ransom, you're dealing with a scam—specifically, a type of "sextortion" scam. These fraudulent emails aim to trick you into believing that the scammer has compromising material on you and will release it unless you pay up.
Here are some signs that the email is a scam:
Fear Tactics: The email plays on your fears by claiming to have sensitive or compromising material.
Urgency: A deadline is imposed to rush you into making a decision, usually within 24 to 48 hours.
Technical Jargon: Terms like "trojan", "R.A.T", and others are thrown in to sound sophisticated, although they usually provide no real proof.
Bitcoin Ransom: The demand for payment in Bitcoin is a red flag, as scammers often use cryptocurrencies to avoid detection.
Grammar and Tone: Poor grammar and inconsistent tone can be an additional indication that you're dealing with a scam email.
In conclusion, while receiving such an email can be deeply unsettling, it's crucial to remember that these threats are usually empty and designed to exploit your fears. Instead of paying or engaging with the sender, take steps to secure your online accounts, update your device's security features, and report the scam to the appropriate authorities. By staying informed and cautious, you can protect yourself against these manipulative tactics.
How the scam works
The "I RECORDED YOU" email is a manipulative scheme aimed at making you think that someone has seriously invaded your privacy. In this specific example, the scammer claims to have used a "private trojan" and a "Remote Administration Tool" to gain access to your device. They throw in these tech-sounding terms to make it all feel more real and to intimidate you. The scammer even goes a step further by saying that the email has been sent from your own account, a classic trick to heighten your concern.
Following the setup, they issue a very specific demand: you must pay $1400 in Bitcoin within 48 hours, or else they will release a video of you to all your email contacts and social networks. The use of a precise amount of money and a short deadline serves to heighten your anxiety and rush you into taking action. They're banking on the idea that you'll be too frightened to think clearly or to consult someone who might advise you.
The email also includes guidance on how to purchase and send Bitcoin, directing you to a site like www.blockchain.com to create a wallet. This is designed to remove any barriers for those unfamiliar with how to use cryptocurrency, and it adds another layer of seeming credibility to the scam.
In essence, the "I RECORDED YOU" email scam is carefully crafted to play on your fears and uncertainties. Its goal is to make you so uneasy and rushed that you'll make a hasty decision, sending money to a scammer who, in all likelihood, has nothing on you at all.
The email read as follows:
Subject: I RECORDED YOU
Hello there!

Unfortunately, there are some bad news for you.

Some time ago your device was infected with my private trojan, R.A.T (Remote Administration Tool), if you want to find out more about it simply use Google.

My trojan allows me to access your accounts, your camera and microphone.

Check the sender of this email, I have sent it from your email account.

You truly enjoy checking out porn websites and watching dirty videos, while having a lot of kinky fun.

I RECORDED YOU (through your camera) SATISFYING YOURSELF!

If you still doubt my serious intentions, it only takes couple mouse clicks to share the video of you with your friends, relatives, all email contacts and on social networks.

All you need is $1400 USD in Bitcoin (BTC) transfer to my account (Bitcoin equivalent based on exchange rate during your transfer).

After the transaction is successful, I will proceed to delete everything without delay.

Afterwards, we can pretend that we have never met before.

In addition, I assure you that all the harmful software will be deleted from your device.

Be sure, I keep my promises!

If you are unaware how to buy and send Bitcoin (BTC) – Google: Where to buy Bitcoin (BTC), to send and receive Bitcoin (BTC), you can register your wallet for example here: www.blockchain.com

My Bitcoin (BTC) address is: 14uagxyW9K3dP8WhR1obGeBFfTf7SE6FYq

Yes, that's how the address looks like, copy and paste my address, it's (cAsE-sEnSEtiVE).

You are given not more than 48 hours after you have opened this email (2 days to be precise).

Everything will be carried out based on fairness!

An advice from me – regularly change all your passwords to your accounts and update your device with newest security patches.
If you receive an email like this, do not engage with the scammer and do not send any money. Instead, delete the email and report it to the relevant authorities. It is also important to ensure that your computer has up-to-date anti-virus software and that you use strong, unique passwords for all of your accounts to reduce the likelihood of falling victim to scams like this.
Examples of such scams
The "I RECORDED YOU" email scam is just one of the many deceptive schemes that prey on individuals' fears and exploit their privacy concerns. Unfortunately, this type of scam is not unique, and there are various similar scams circulating online.
By examining these examples, we can better recognize the warning signs and arm ourselves with knowledge to avoid becoming victims of fraudulent schemes. Take a closer look at the following scams: Your Private Information has been Stolen Email Scam, Your Account is Hacked. Your Data is Stolen. Email Scam, I am a professional hacker EMAIL SCAM and let's learn how to safeguard ourselves from their deceitful tactics. Remember, knowledge is power.
Should you pay?
No, you should not pay the ransom demanded by the scammer. Remember that this is a scam and paying the ransom will only encourage the scammer to continue their criminal activities! Additionally, paying the ransom can make you a target for future scams. It is important to stay vigilant and protect your personal information from such scams by using strong and unique passwords, enabling two-factor authentication, and regularly updating your computer's security software. If you receive such an email, it is best to report it to the authorities and your email provider.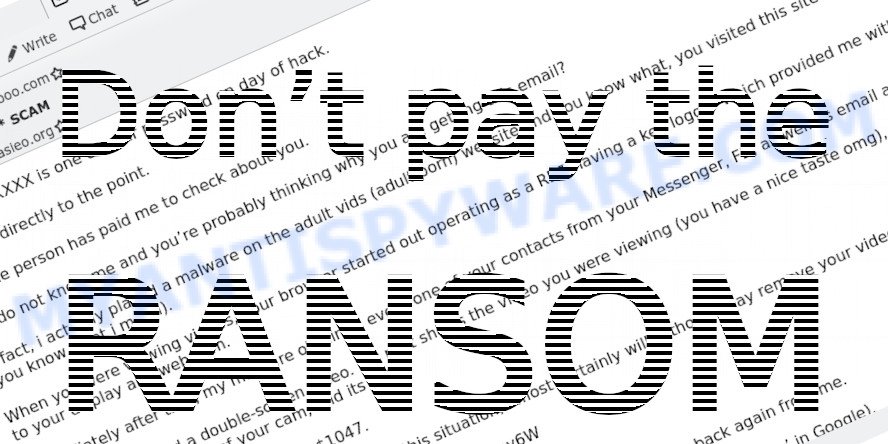 What to Do if You Receive the Email
Receiving the "I RECORDED YOU" email can be deeply unsettling, but with the right steps, you can ensure safety and peace of mind.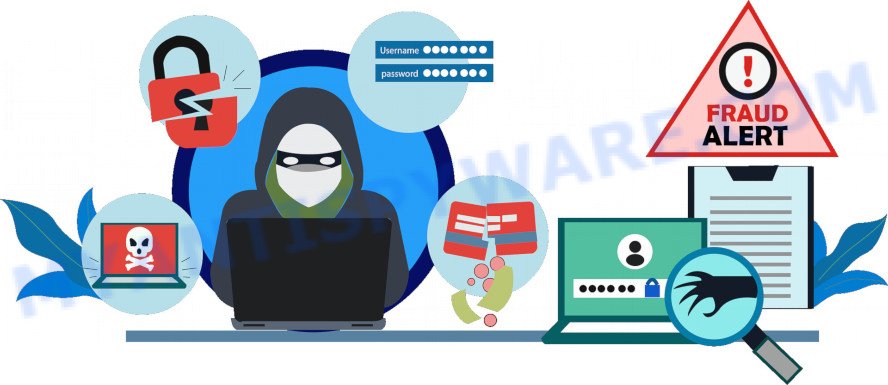 Here's a specific guide on handling this scam:
Begin by reminding yourself to stay calm. The email is crafted to elicit panic, pushing recipients into rash decisions. Recognize its true nature—a manipulative attempt to exploit fear.
Resist any impulses to pay. Even if you're tempted to make the problem go away, understand that payment doesn't guarantee safety. It merely emboldens the scammer, possibly marking you as an easy target for future deceptions.
Do not engage with the scammer. Replying or trying to open a dialogue can inadvertently give away more information, or signal that your email is active, making you a prime candidate for further scams.
Seeing a familiar password can be particularly jarring. If the scam email mentions a password you recognize, it's essential to check its source. Use services like haveibeenpwned.com to see if your email or credentials have been compromised in any past data breaches.
Subsequent to that, update your passwords. Always choose strong, unique combinations and activate two-factor authentication on platforms that support it.
As a precaution, run a comprehensive security scan on your device. While the scam email's claims about malware are usually baseless, this step ensures your system remains clean and threat-free.
Report the email to relevant authorities (e.g., FTC). Sharing details with your local law enforcement or cybercrime units can contribute to ongoing investigations and aid in the crackdown on such malicious activities.
Lastly, spread awareness. Inform friends, colleagues, and family about the scam, equipping them with the knowledge to recognize and sidestep such threats. Knowledge, shared and acted upon, diminishes the effectiveness of these scams, making the digital world a bit safer for everyone.
Threat Summary
| | |
| --- | --- |
| Name | I RECORDED YOU SCAM |
| Type | Sextortion scam, hacker email scam |
| Email subject | I RECORDED YOU! |
| Ransom amount | $1400 (in Bitcoin equivalent) |
| Bitcoin Address | 14uagxyW9K3dP8WhR1obGeBFfTf7SE6FYq |
| Fake Claims | Control of your device, video recordings, sent from your own email |
| Disguise | Email spoofing to appear as if sent from your own account |
| Damage | Financial loss, emotional distress |
| Distribution | Mass emailing, likely from a purchased or hacked email list |
| Tactics | Fear, urgency, technical jargon, precise demands |
| Variations | Ransom amounts and Bitcoin addresses may vary, as well as the type of alleged embarrassing content |
| Prevention Tips | Update security software, be cautious with email attachments, regularly change passwords |
| Reporting Info | Report the scam to relevant authorities (e.g., FTC); Share information about the scam with friends and family to raise awareness; Monitor online accounts for any suspicious activity |
Conclusion
The "I RECORDED YOU!" email scam is a manipulative and deceptive scheme designed to exploit human fear and urgency for financial gain. While receiving such an email can be unsettling, it's crucial to remember that these are typically empty threats aimed at rushing you into making a payment. Understanding the tactics used, from tech jargon to email spoofing and tight deadlines, can equip you to better identify and respond to these kinds of scams.
If you find yourself targeted, do not pay the ransom or interact with the sender. Instead, take immediate steps to secure your online presence by updating passwords, enabling two-factor authentication, and installing the latest security software. Lastly, always report such incidents to the appropriate authorities, as this helps them track down scammers and raises awareness about this type of cybercrime. Staying informed and vigilant is your best defense against these and other online scams.