Attention: we have received reports of scammers using new variations of the PNC Approve/Decline scam to target individuals with text messages claiming to be from PNC Bank. The scam messages have been sent from various sender names and email addresses, including New_Alert, PNC-NOTIFICATION, PNC-Bank, and others.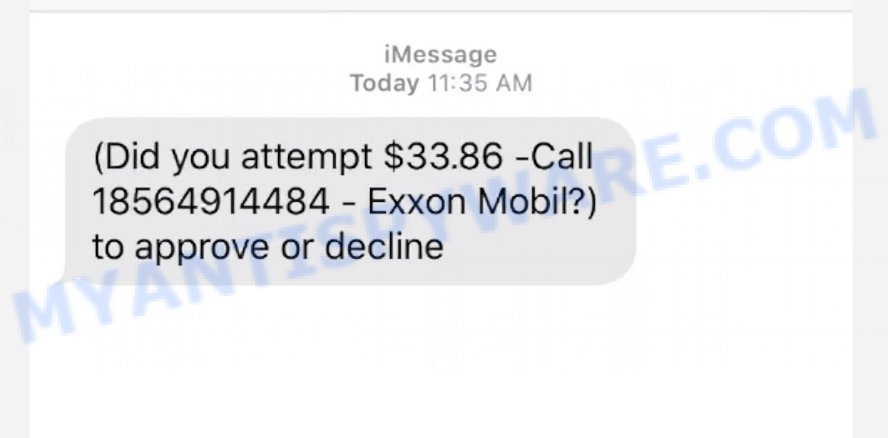 The message content varies, but the common thread is that it claims there is a purchase or transaction pending on the recipient's account and asks them to call a phone number to approve or decline the transaction. These messages are fraudulent and not from PNC Bank.
Example #1:
Sender: New_Alert
Text: ([PNC]You have one transaction ON HOLD – Call (856) 4914484- MSgRef4063 Call today) to approve/decline
Example #2:
Text: ([PNC]You have one transaction in pending 8564914484 – ID1005) Reach us to approve/decline
Example #3:
Text: (Did you attempt $33.86 -Call 18564914484 – Exxon Mobil?) to approve or decline
It is essential to note that scammers are using various tactics to trick individuals into divulging their personal and financial information. If you receive a message similar to the examples provided or any message that seems suspicious, please disregard it. Do not call the phone number listed in the message.
If you are a PNC Bank customer and have received a message like this, do not call the phone number listed in the message. Instead, contact PNC Bank directly at 1-888-PNC-BANK (1-888-762-2265) to confirm the authenticity of the message.
We urge all readers to be vigilant and cautious when receiving messages from unknown sources. If you receive a message that appears suspicious or out of the ordinary, take the time to investigate it further. Do not click on any links or call any phone numbers unless you are certain of their authenticity.
For more information on the different variants of this scam and how to protect yourself, please read our comprehensive article on the PNC Approve/Decline Scam. Remember to stay safe and protect your personal and financial information from scammers.
Threat Summary
| | |
| --- | --- |
| Name | PNC Approve/Decline Scam |
| Type | Financial Scam |
| Method of Attack | Text message |
| Known Senders | New_Alert |
| Known Text Options | "([PNC]You have one transaction ON HOLD – Call (856) 4914484- MSgRef4063 Call today) to approve/decline", "([PNC]You have one transaction in pending 8564914484 – ID1005) Reach us to approve/decline", "(Did you attempt $33.86 -Call 18564914484 – Exxon Mobil?) to approve or decline" |
| Known Phone Numbers | 8564914484, 1-856-491-4484, 18564914484, 1-8564914484, (856) 4914484 |
| Potential Harm | Theft of personal and financial information |