Every year, more malware and unwanted software show up on the World Wide Web. We compared malware removal tools in their ability to detect 'real-world' malware threats (trojans, adware, PUPs), as well as previously unknown security threats, and phishing scams. The ability to remove malicious software and the extent to which each tool impacted computer performance were also taken into account. But which are the Best Free Malware Removal Tools? Well, keep on reading in this post because I'm about to tell you.
The following are the Best Free Malware Removal Tools of 2020, and you can find all of them right here on the Myantispyware.com: AdwCleaner, Zemana Anti-malware, Malwarebytes Anti-malware, Kaspersky Virus removal tool and HitmanPro.

If you are looking for a best free malware removal tool, then you are faced with malicious actions of malware. Malware also known as malicious software is a very serious security threat, because it can cause great damage to your computer: remove or encrypt files, download and install a browser add-on or extension, make changes to browser settings, display a huge amount of unwanted ads and pop-ups. What else is not of little importance, malware can work as a spyware, collect detailed information about you, which in the future will be transferred to third parties. Therefore, obviously, the presence of malware on your the computer is undesirable, malicious software must be deleted immediately after finding it.
Before we talk about the best free malware removal tools, you need to think about why or how was malware installed on your computer. This will allow you to take a closer look at the security of your computer and in the future avoid installing new malicious software on your computer.
Currently, malicious programs are widespread, because they use a simple method to penetrate into the user's computer. This method does not use trojans, viruses and vulnerabilities. Most often, malicious programs, including such as adware and browser hijackers, are installed on the user's computer as part of other free programs. When a user downloads a free program, it is usually not the program itself, but its installer. This is what malware authors use. They pay developers of free programs for the ability to include their software in the installer of free programs. So installing a free program, user himself infects the computer with malware.
Sometimes it is possible to avoid the installation of malware: carefully read the Terms of Use and the Software license, select only Manual, Custom or Advanced setup method, unset all checkboxes before clicking Install or Next button while installing new free programs.
The best free malware removal tool for Windows 10, 8, 7 , XP
Not all antivirus software can detect and remove malware well, since malicious programs most often behave differently than viruses and trojans. Therefore it is very important to have an utility on the computer specially designed to solve this malware problem. It should be noted that a Windows computer can only have one antivirus, but you can use several malware removal tools to remove malicious programs. Below we will list the best free malware removal tools, and each of them will allow you to remove malware completely free.
The best free malware removal tools:
AdwCleaner
AdwCleaner has been an "up and coming" free malware removal tool since many years. This free tool is among the most downloaded files on the Internet in the Computer security sector. Its user interface is clean and "ease-to-use". AdwCleaner has one of the fastest and most effective scans among all other similar security tools.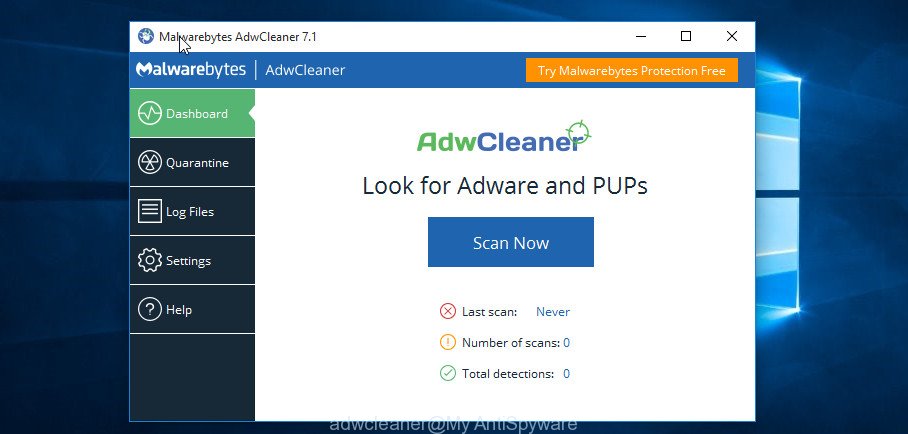 AdwCleaner will easily help you get rid of adware and potentially unwanted applications (PUAs). The downside of the program is that this free tool does not contain an auto-protection module, and can not protect you from new malware. In all other respects it is a very effective malware removal tool and should be in the arsenal of each user who actively uses the Internet.
Zemana Anti-malware
Zemana Anti-malware is another great free malware removal tool. It is created to find and remove malicious programs of various types. If you want to protect your computer as much as possible, first of all we recommend you to install a classic antivirus software, and use Zemana Anti-malware to detect and remove malware.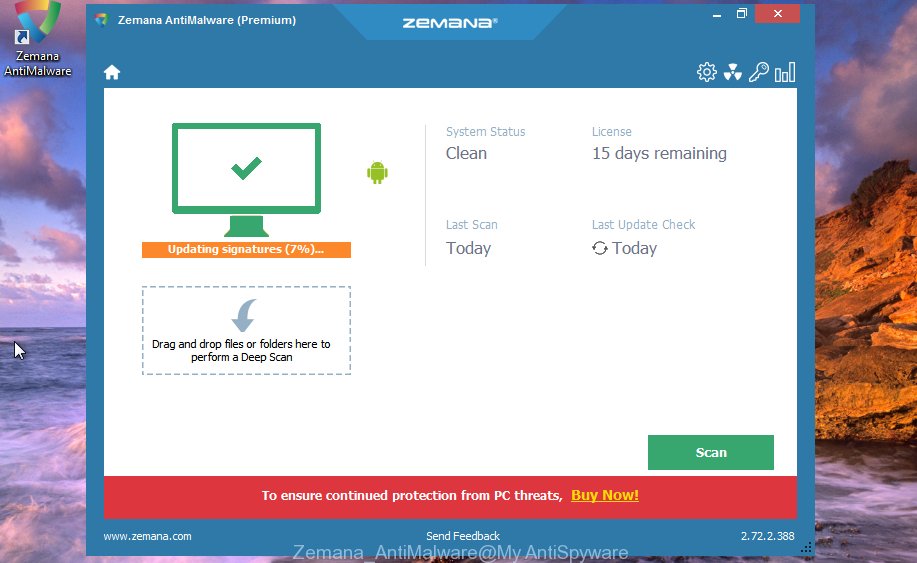 This is an excellent malware removal tool that appeared not so long ago, but has already earned respect among security experts. Zemana Anti-malware can analyze suspicious programs (so-called heuristic analysis) to see if there are signs in their behavior that are typical for malicious software of various types, including adware and browser hijackers. This means that you will be protected from the latest malware, including the option when your computer is the first victim hit by a new malicious program, and accordingly, its description is not yet in the database of known threats of Zemana Anti-malware. In any case, this malicious program will be quickly detected and safely removed from your personal computer. All this happens automatically in the background.
We recommend that you scan all downloaded files with Zemana Anti-malware before launching them. This will allow you to prevent malware from infecting your computer, as it will block them before the initial start. And as you know, it is better to prevent malware than to remove it later.
As already mentioned, if you already have an anti-virus program, paid or free, and you trust it completely, then you can additionally install Zemana Anti-malware. This malware removal tool will not cause conflicts and will work as an add-on, which will greatly increase the security of your computer.
Malwarebytes Anti-malware
Malwarebytes lab has been among the best malware removal developers in the world for over a decade and at once Malwarebytes 3.6 (2020) only tones up that reputation. Malwarebytes Anti-malware is one of the most efficient malware removal tool in the world today. It boasts a great user interface with powerful malware removal features. There are no complaints about Malwarebytes's potency or ease­-of-use.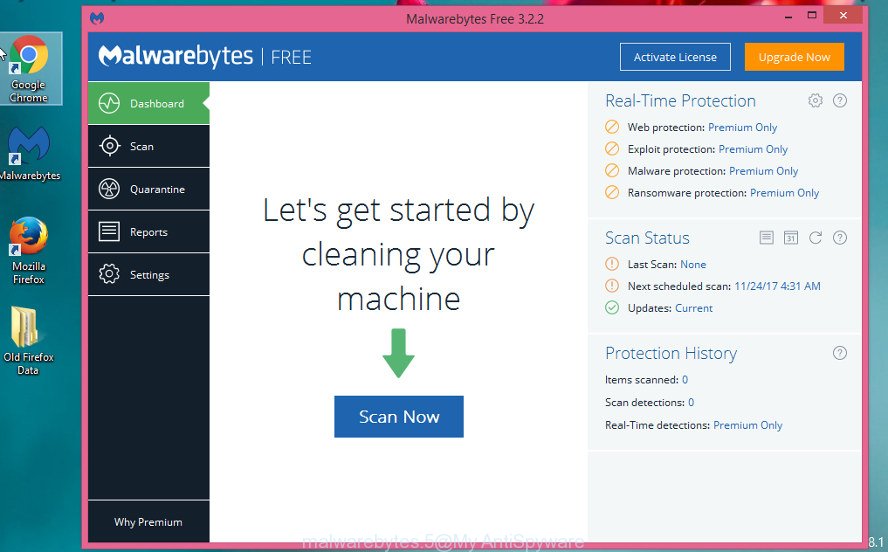 Despite its huge capabilities, this program can very quickly scan your computer your computer for malware, having one of the fastest scanners among all antivirus programs. With it, you can forget about the fact that scanning the entire computer can be performed for half a day or more. Any malware on your computer will be detected and quarantined very fast.
Malwarebytes program is not intrusive, but it will always warn you when trying to run malicious programs or when the running program tries to perform suspicious actions. Additionally, when you install it, you get all the features for 14 days for free, and in the future you have a choice. Buy a license and enjoy all the features, or use a free version of the program. In the free mode, the automatic protection module will be disabled, but Malwarebytes, without any limitations, will check your computer at your request and will be able to remove malware as before.
Kaspersky Virus removal tool
Kaspresky Virus Removal Tool is the most effective free malware removal tool on the Internet nowadays. Kaspresky Virus Removal Tool over again has rendered an excellent tool that is extremely efficient, and easy to use. The effectiveness and great thing about this utility is its quick scanning and superior Kaspresky Lab® Technology that detects ransomware, trojans and malware before it has been reported. Its user interface is easy to use for the every home user.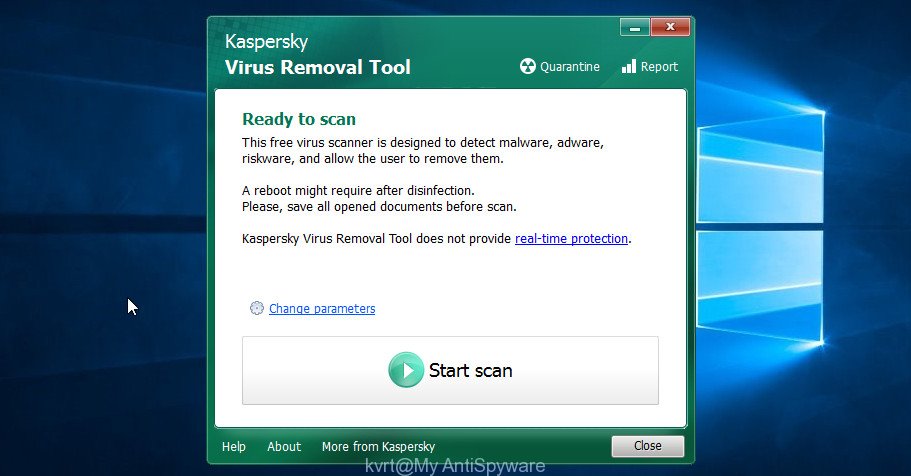 If you suspect that the downloaded file may contain malicious software, then please check it with KVRT. This malware removal tool will analyze it, and on the basis of this analysis will recommend whether it is safe or not to run it. This is very easy and convenient, as this program performs scanning very quickly and practically does not consume computer resources. This is especially useful if you are using a computer or a virtual machine with limited resources.
Although you must run the scanning process yourself, this does not reduce the program's ability. KVRT is a great free malware removal tool that we recommend to keep on your computer, as it will help you to quickly scan your computer, find and remove malicious software.
HitmanPro
If your computer has been infected with malware and you are faced with the fact that your system is very slow, or the installation of antivirus software is blocked, as well as when you need a malware removal tool that can be stored on a flash drive, then the HitmanPro is perfect for you. This tool that does not require installation on a computer and can be started from a regular USB flash drive or any other external device.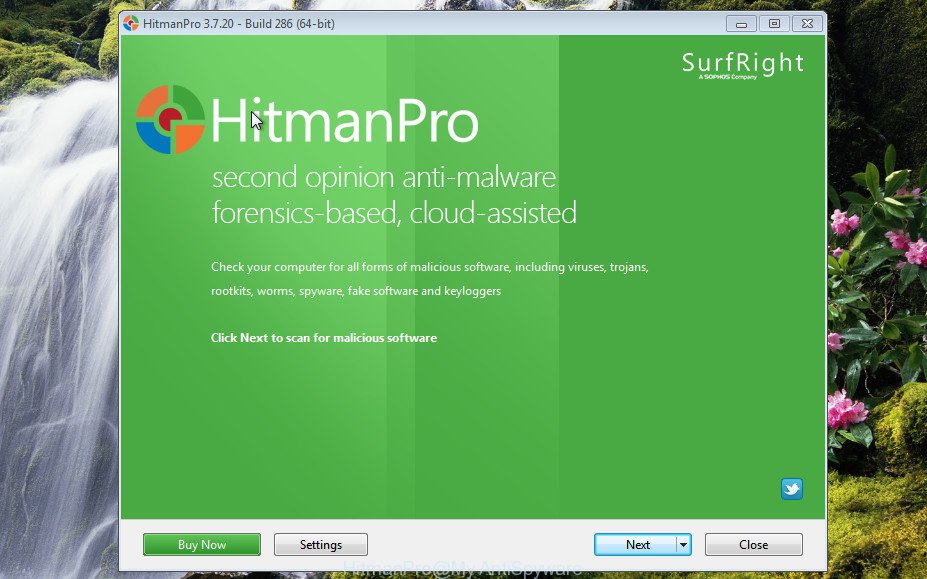 HitmanPro already has a database with malware signatures, but for its update it requires an Internet connection. Immediately after the startup, the program will check the computer for malware, and then allow it to be quarantined. This will prevent malicious programs from harming your system.
What Free Malware Removal Tool Should I Use?
Use the information in this blog post as guidance to find one that best meets your needs. If you can't decide, it seems clear that Zemana, HitmanPro and Malwarebytes are all superb free malware removal tools. I have used them and found that they offer excellent detection and removal rates.