Dyl_support@pegroupinfo.com is an email address that is associated with numerous fraudulent online shopping websites (tractorsupply-sale.com, blackshopdays.com, unsoldwhiskey.com, etc). These deceptive sites often offer staggering discounts on products such as apparel, shoes, jewelry, electronics, … They heavily rely on social media advertising, particularly on platforms like Facebook and Instagram, to drive traffic. The ads feature attractive items at unrealistically low prices, creating an alluring trap for potential customers. However, upon closer inspection, it becomes evident that these websites are part of a widespread online shopping scam.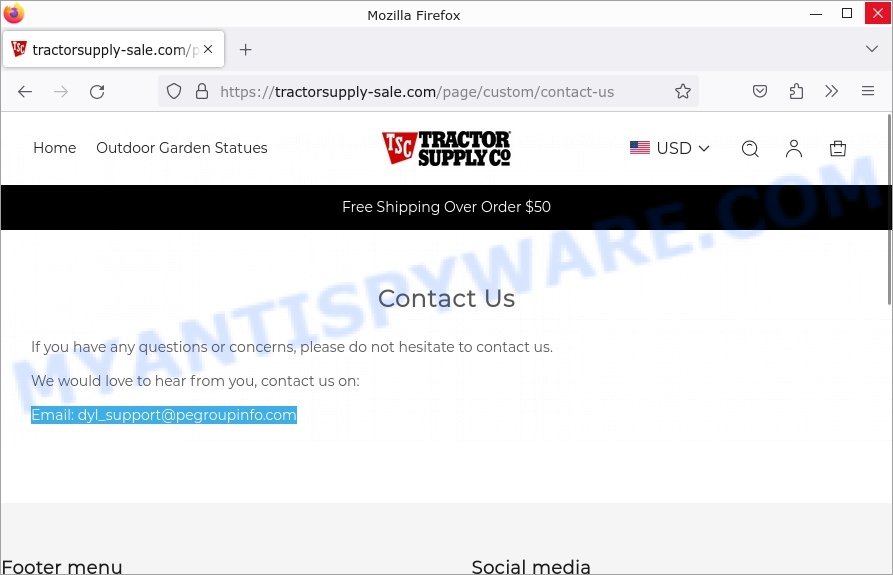 🚨 What is the Dyl_support@pegroupinfo.com Shopping Scam
The shopping scam involves fake online shopping websites that use the email address Dyl_support@pegroupinfo.com as their primary contact information. These websites typically employ generic templates and stock content, making them look suspicious to the discerning eye. They advertise high-value products, such as electric scooters and branded clothing, at incredibly low prices, often starting from $1, to lure in potential customers.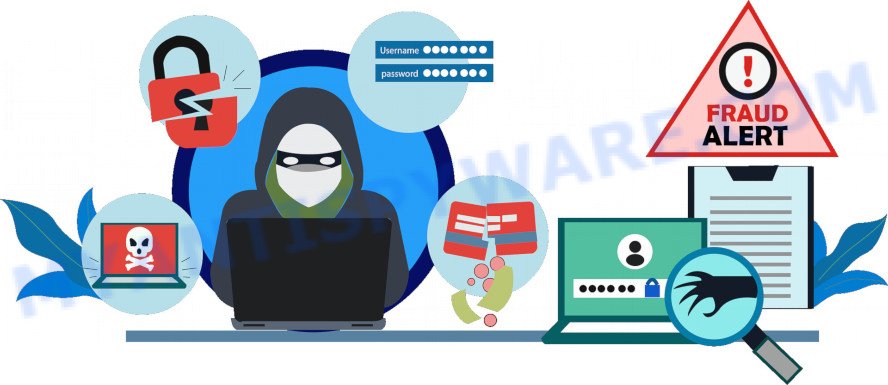 🚩 Signs of the Dyl_support@pegroupinfo.com Shopping Scam
To identify the Dyl_support@pegroupinfo.com shopping scam or similar fraudulent online stores, watch out for these warning signs:
Template Design: The website's design appears generic and poorly crafted.
Lack of Contact Details: The only contact information provided is the suspicious email address Dyl_support@pegroupinfo.com.
Unrealistic Prices: Prices for products are unbelievably low, often too good to be true.
Limited Stock Claims: The website may falsely claim limited stock to create a sense of urgency.
False Promises: The site may advertise "Limited Time Sale!" and "Free Shipping" to entice customers.
🕵️‍♂️ How the Scam Stores Operate
Scams like the one from Dyl_support@pegroupinfo.com are designed to fool you into believing you're dealing with a legitimate online store. Here's a detailed look into their deceptive process:
Step 1 – Crafting the Illusion of a Real Store
Scammers start by selecting web domains that mimic or bear no resemblance to actual brands, setting up shop quickly with pre-designed templates. They furnish these sites with stolen content and offer minimal, often untraceable, contact methods to build an appearance of legitimacy.
🔍 Picking Domain Names: They choose web addresses that are either completely random or cleverly similar to well-known brands to set up their fake storefronts.
🌐 Setting Up the Website: Using ready-to-go website templates, they can quickly get a professional-looking site up and running, often within hours.
📸 Copying Genuine Content: They lift images and descriptions from real online stores. This makes the scam site look authentic at first glance.
📧 Minimal Contact Options: The site will likely only provide an email for contact, such as Dyl_support@pegroupinfo.com, avoiding giving out any physical address or phone number to prevent traceability.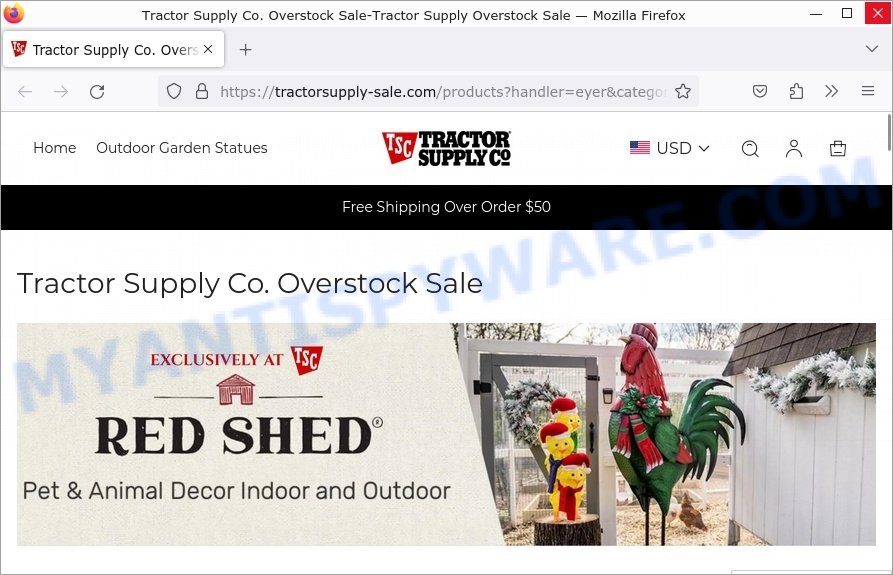 Step 2 – Luring in Buyers
Once their storefront is ready, the next move is to draw in potential victims. They use targeted ads on social media, harnessing the power of urgency and exclusivity to tempt users into visiting their fake site. These scammers know how to play on the psychological triggers of consumers, making the bait hard to resist.
📢 Running Social Media Ads: They invest in ads on social media, showcasing high-demand products at prices that are too good to be true.
⏰ Creating a Sense of Urgency: The ads often include messages suggesting the deals are available for a limited time, prompting quick action from shoppers.
🎯 Targeting the Right Audience: They use people's online behaviors to target the ads effectively, making sure they appear to those most likely to click and buy.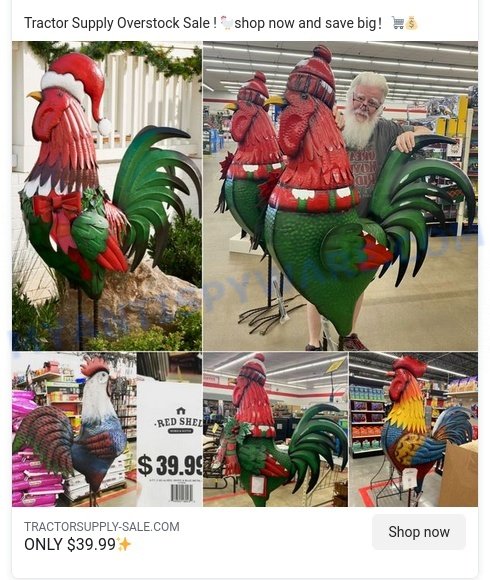 Step 3 – Executing the Scam
The final step is where the actual heist happens. The scammers now focus on the most critical part – getting the money from the buyers. They handle this with a semblance of regularity, offering familiar payment methods, generating fake progress updates, and employing delay tactics, all to buy time while they siphon funds from several shoppers.
💰 Accepting Payment: They set up payment through trusted methods like PayPal to win your trust and to make the transaction feel safer.
📦 Faking the Delivery Process: They provide you with a tracking number that only works on their fraudulent website, giving the illusion that your item is on its way.
🎁 Shipping Inexpensive Items: In some cases, they mail out items that are worth much less than what you paid for, often not matching the description of what you ordered.
🏠 Wrong Address Delivery: They may intentionally ship your order to the wrong address. This is a stalling tactic to give them more time to collect money from others and to complicate your attempts to resolve the issue.
During the period you're waiting for your order or trying to figure out what went wrong, the scammers are busy taking money from many other shoppers. By the time you realize that your purchase will never arrive, the scammers have usually moved on, taking down their site and preparing to start the cycle again with a new scam.
😱 What to Do If Scammed
If you find yourself ensnared by the Dyl_support@pegroupinfo.com Scam, immediate action is crucial. Here's what you should consider doing:
🛑 Stop Further Transactions
The first step is to halt any additional transactions that might be in process. Contact your bank or credit card provider and inform them that you've fallen victim to a scam. They can help by blocking the card or reversing any unauthorized transactions.
📞 Report the Fraud
File a report with your local police and provide all the available evidence, such as screenshots, emails, and website URLs. Additionally, report the scam to online portals like the Better Business Bureau (BBB) at www.bbb.org or the Federal Trade Commission (FTC) at reportfraud.ftc.gov. If you're in another country, reach out to your national consumer protection agency.
💻 Take Screenshots
Before the scam website gets taken down or changes, make sure to capture screenshots of your transactions and communications. These can serve as evidence if you decide to pursue legal action.
⚖️ Consult Legal Advice
Speak to a legal advisor about your situation. While pursuing legal action may be time-consuming and costly, it could be a possible avenue for recovering your lost money.
📢 Share Your Experience
Use social media platforms to share your experience and warn others about the scam. Your story could prevent someone else from falling victim to the same or similar scams.
How to Recognize Scams Like the Dyl_support@pegroupinfo.com Scam
We've put together a table of warning signs to help you spot scams like the Dyl_support@pegroupinfo.com Scam. The most important red flags are at the top, so you can quickly see what to watch out for. Before you risk your money or personal info, take a look at this table.
| Red Flags 🚩 | What It Means 👀 | Why It's a Concern 😟 |
| --- | --- | --- |
| Too Good to Be True Prices | Prices are way lower than other retailers. | Scammers use unreal discounts to lure you in. |
| No Contact Info | There's no way to reach customer service. | Legitimate businesses offer multiple ways to contact them. |
| Anonymous Owners | You can't find who owns or runs the site. | Scammers often hide their identity to avoid getting caught. |
| Copied Legal Pages | Terms and Conditions, Privacy Policy look copied and pasted. | A lack of original legal content signals a sketchy business. |
| No Social Media Presence | They're not on Facebook, Instagram, TikTok, etc. | Legit businesses often have active social media profiles. |
| Fake Reviews or News Articles | You see glowing reviews or articles, but they seem fake. | Scammers create these to seem more trustworthy. |
| Asking for Too Much Info | They want personal and financial info beyond what's needed. | Excessive data collection could be used for fraud. |
| No Order Tracking | After you pay, you get no updates on your order status. | Legit businesses usually provide tracking info. |
| Blocked If You Complain | You're blocked or ignored if you try to contact them. | A real business would try to resolve issues, not block you. |
| Unrealistic Deals or Promotions | Deals that promise way more than they can deliver. | These are usually baits to get you to part with your money. |
Other Online Shopping Scams 🛒
Just like the Dyl_support@pegroupinfo.com scam, there are numerous other fraudulent activities online aiming to deceive consumers. Here are a few other common scams:
👟 Fake William Shoes Outlets
These are bogus websites claiming to sell William brand shoes at heavily discounted prices. They might display shoes that look genuine, with detailed descriptions and images lifted from legitimate sites. However, these sites often fail to deliver the products after purchase, or if they do, the items are counterfeit or of very low quality. Always check for authentic website indicators and customer reviews before buying brand-name products online.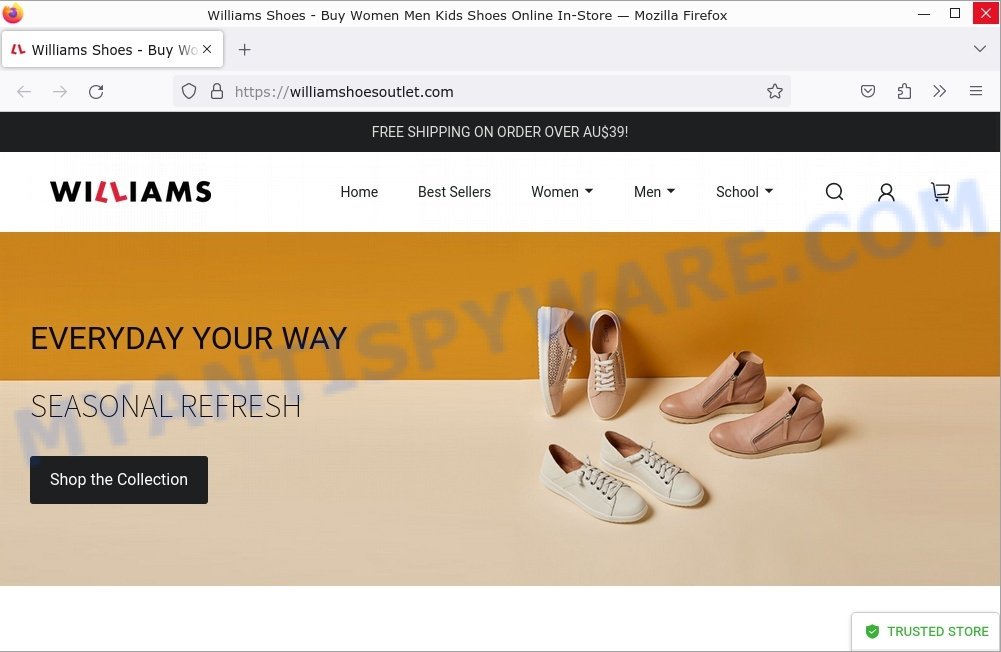 💍 Imitation Jewelry Scams
These scams promise high-quality jewelry at low prices. Often claiming to sell luxury items like watches, rings, or necklaces, these scam sites can be convincing. Buyers might end up with poorly made imitations or have their payment taken without any product shipped.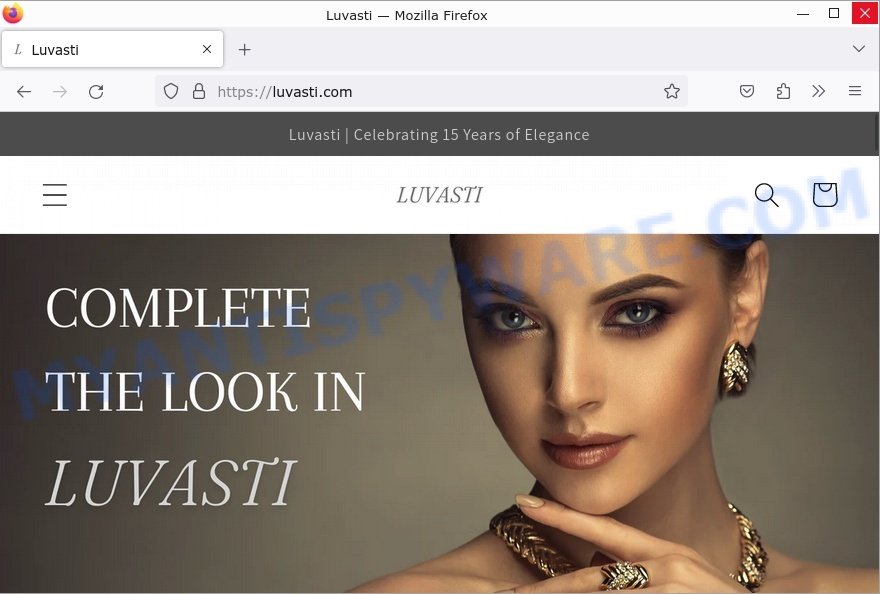 Fake Lego Stores
Lego is a popular and often expensive toy, which makes it a prime target for online scams. Fake Lego stores attract buyers with large discounts and exclusive sets that are often hard to find elsewhere. These sites can be particularly convincing to both eager children and collectors. However, after payment, the buyer might receive counterfeit Lego sets, if they receive anything at all. To prevent falling for such scams, it's important to shop from official Lego stores or authorized retailers.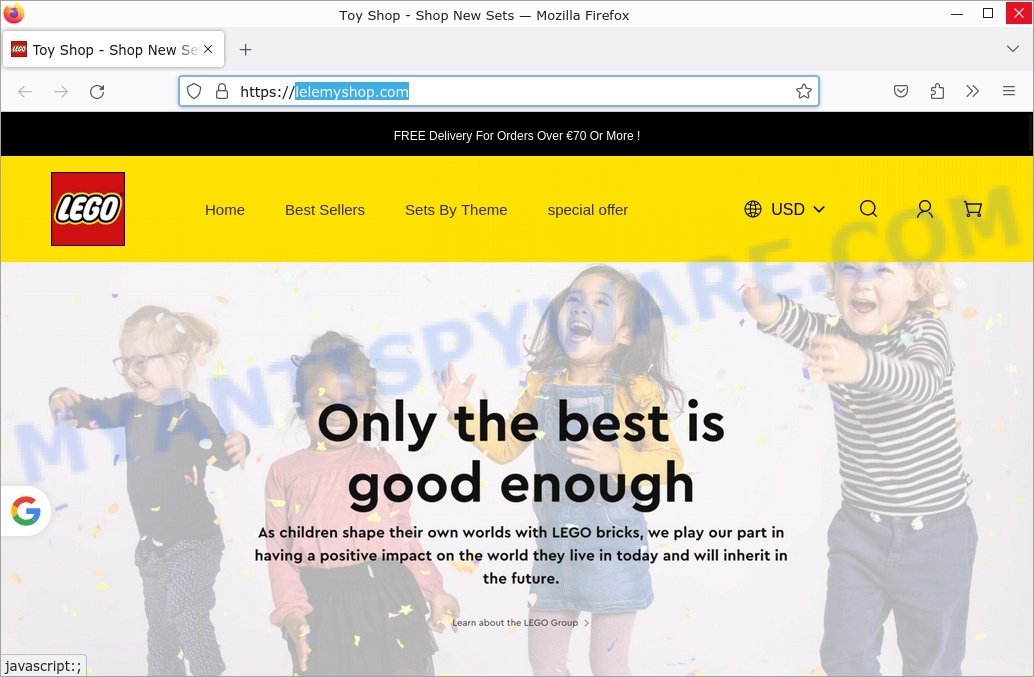 Conclusion
The Dyl_support@pegroupinfo.com shopping scam is a deliberate attempt to trick people into buying products from a fake online store that mimics legitimate retail services. Scammers use professional-looking websites and compelling marketing to convince you to part with your money. However, these transactions often result in the buyer receiving nothing or getting an item that's far less valuable than what was advertised.
To guard against such scams, always check the credibility of an online store before making a purchase. Look out for red flags like extremely low prices, lack of substantial contact information, and pressure to complete a quick sale. Use payment methods that offer buyer protection, and keep an eye on your bank statements for any unauthorized transactions. By being diligent and skeptical of too-good-to-be-true deals, you can help keep your money safe from these fraudulent schemes.