You might've seen DealDash, a site that claims to offer amazing deals. But is it the real deal or just a big trick? 🌐🤔
In this article, we're going to uncover the truth about DealDash's super-low prices and those ads that promise the moon. If you've ever wondered if it's all too good to be true, keep reading for the scoop. 🛍️🧐
What Is DealDash? 🤔
DealDash is an online penny auction website. This means that instead of buying items at a set price, you place bids. With every bid someone makes, the price of the item goes up by one cent. So, if 100 people bid on a product, its price will only increase by $1. That's why many items end up being sold at very low prices. It's a unique way of shopping, and the final price can seem too good to be true!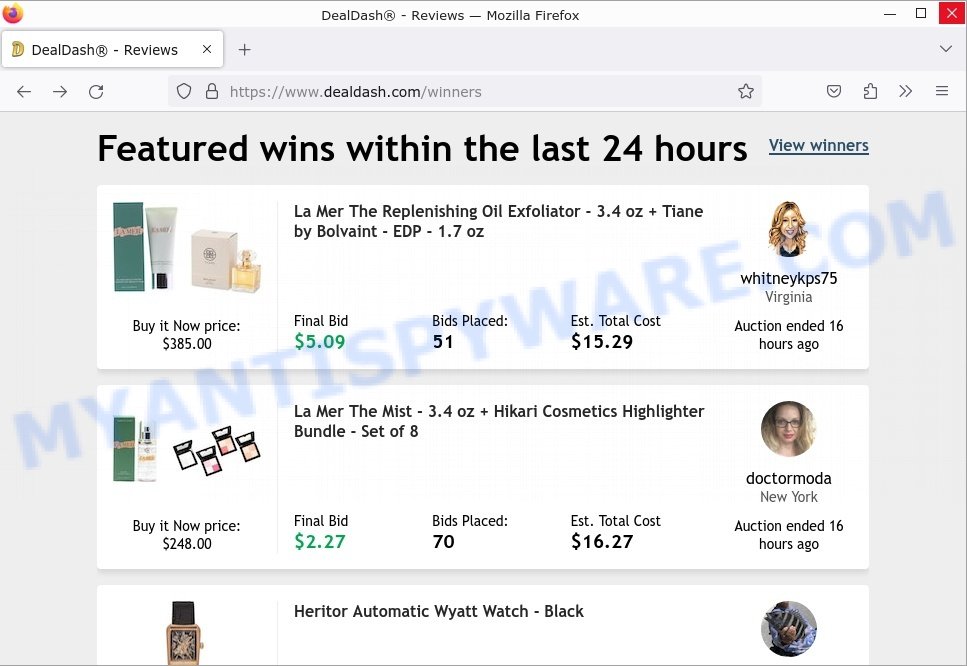 However, there's a catch. To bid, you need to buy 'bids' with real money. So while the item might seem cheap, you are spending money every time you bid. This is why, even though you might end up buying an item for a very low price, you might spend more than you think because of the bids you purchased.
Penny auctions like DealDash are popular because they offer the thrill of winning an auction and potentially getting a great deal. But always remember to watch how much you spend on bids. Even if the final price of a product is low, the total cost might be more than you expect. 🛍️
How Does DealDash Work? 🛒
DealDash can initially seem a bit puzzling, especially if you've come across their ads. However, once you're on their website, things become much clearer. Here's a step-by-step breakdown of how the platform functions:
Registration
First, create an account on DealDash. This is your ticket into the bidding arena. 🎟️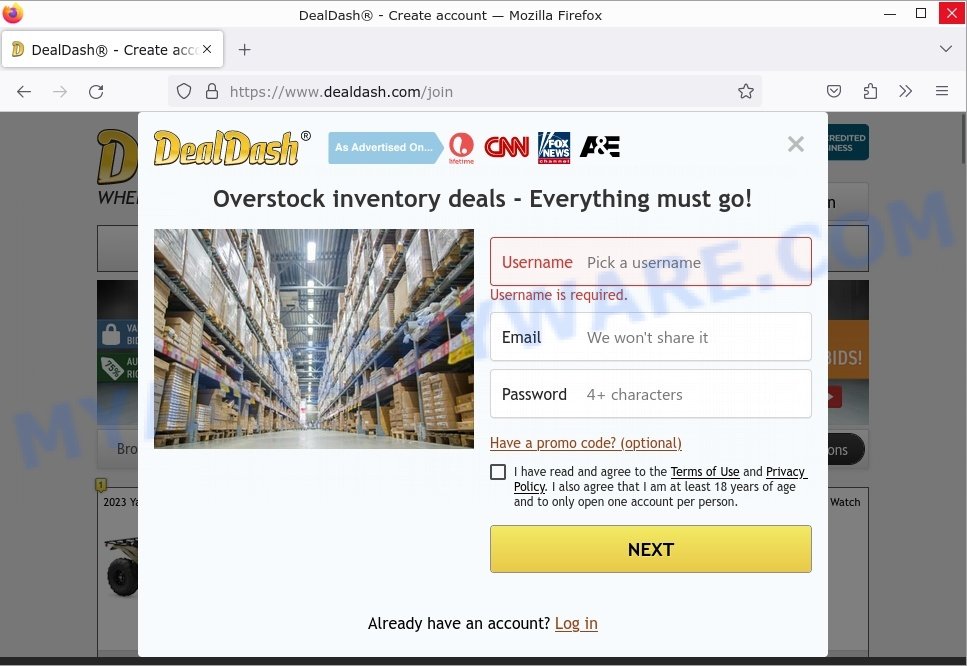 Purchase Bids
To dive into the action, you'll need to buy bids. These come in groups called 'Bid Packs'. Whether you use a payment card or PayPal, buying is straightforward.
Starting Auctions
Every auction kicks off with an item price of zero cents. With no set minimum price, it's all up to the bidding community! 📈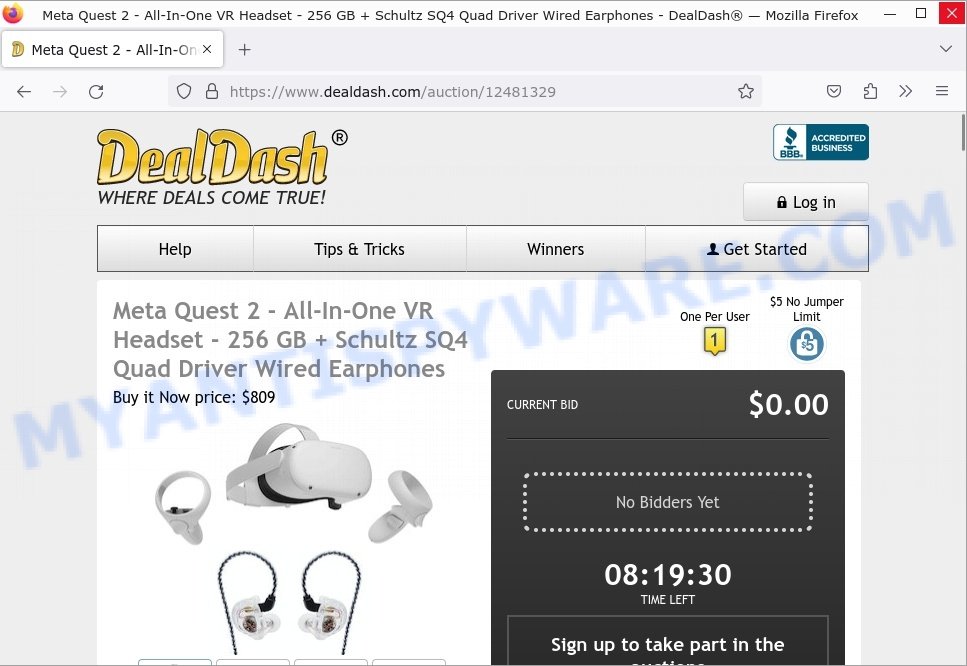 Place Bids
Found something enticing? Start bidding! Each bid pushes the price up by just one cent. Plus, every bid placed adds an extra 10 seconds to the auction countdown. ⏳
Watch the Clock
If the countdown hits zero and no new bids are placed, the last bidder clinches the deal! They can then buy the item at that super-low auction price. 🎉
Didn't Win? No Problem
Even if you don't emerge as the winner, there's a silver lining. With the "Buy It Now" option, you can buy the product at its original price. And guess what? All the bids you used get returned! 👍
Delivery Time
Once you've sealed the deal, DealDash ships your treasured item, often without any shipping charges. 📦
---
It's essential to approach DealDash with a strategy in mind. While the potential for big savings is real, remember to keep track of how many bids you're using to ensure you're getting a good deal. Happy bidding! 🎉
Is DealDash Legit or a Scam? 🕵️‍♂️
DealDash is not a scam. DealDash has been doing business since 2009. That's a long time for a company to stay around if it wasn't genuine. More so, it's registered with the Better Business Bureau (BBB) and holds a notable rating there. When you visit the BBB site, you'll find numerous reviews, with many users sharing their own experiences. Some praise the platform for the deals they've gotten, while others share lessons from their bidding adventures.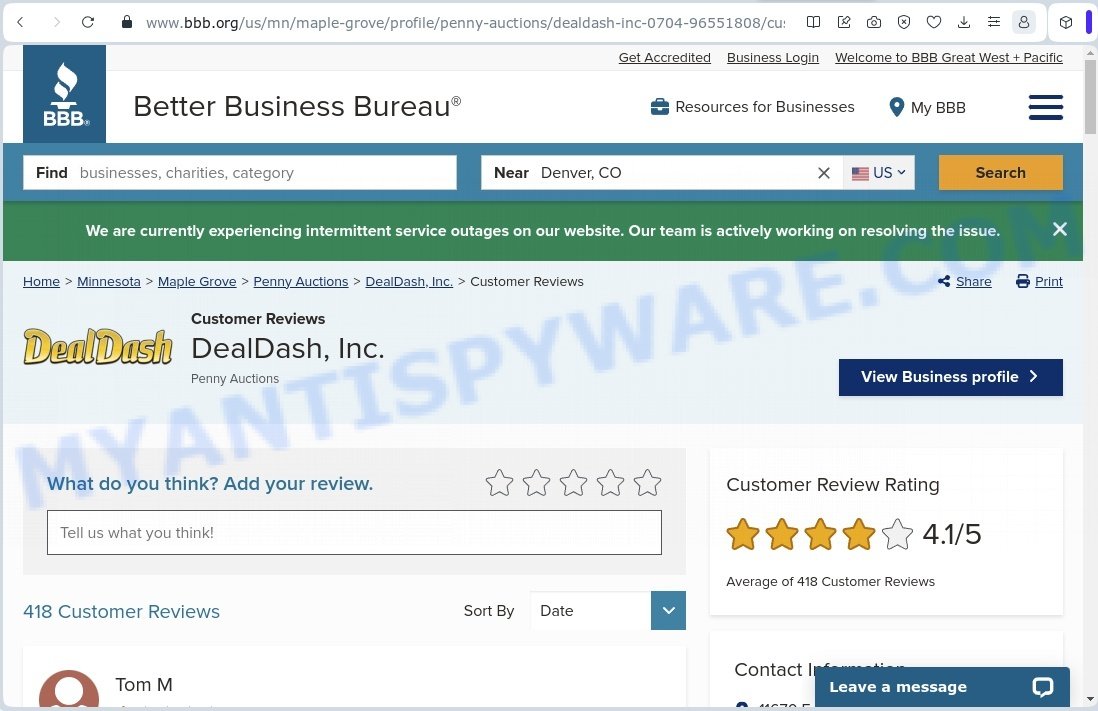 The DealDash website is transparent. If you bid on an item and end up being the highest bidder, you buy it at the final price. It's as simple as that. This straightforward approach contrasts sharply with scam sites, which often promise one thing and deliver another.
Now, it's essential to understand: DealDash is unique. While there's a chance to get items at a discount, not everyone will save money. But that doesn't make it a scam. It's an auction site with its own rules and a bit of a learning curve. But with clarity on how it works, users can navigate the platform effectively.
How Does DealDash Make Money? 🤔
A common misconception might be that DealDash primarily profits from the sale of items. However, the reality paints a different picture. The average price items fetch at auctions is usually not high enough for the company to realize significant profits solely from product sales. The true genius of their business model lies in the sale of bids.
Bids Over Product Sales 💰
DealDash's primary revenue source is not from the actual item sales, but from selling bids to participants. When someone wants to bid on an item, they first need to buy bids. As of now, a single bid is priced at $0.14.
Incremental Price Increase 📈
For every bid placed, the price of the item in the auction goes up by just $0.01. Sounds minimal? Think again. If an item's price reaches $10, it means there have been 1,000 bids on that item. With each bid costing up to $0.14, DealDash could potentially rake in up to $140 from those bids alone, far surpassing the item's auction price.
Free Bids for Winners 🆓
To make the proposition even more attractive, DealDash has a policy where the winner of the auction gets all their placed bids for free. This strategy ensures continuous participation and bidding from users, hoping to win not just the product but also get their bids returned.
---
This clever model, where the focus is on selling bids rather than the products, ensures DealDash remains profitable, irrespective of how many products they sell or the final price they fetch in auctions. It's a structure that emphasizes volume and engagement over individual product sales, and it's been working effectively for them since their inception.
Can You Save Money on DealDash? 💸
Yes, you can save money on DealDash, but it's not guaranteed. The platform offers the chance to grab items at a fraction of their retail value. However, this comes with a catch: for every auction, there's only one winner. While one person might walk away with a significant discount, others will have spent money on bids without securing the item.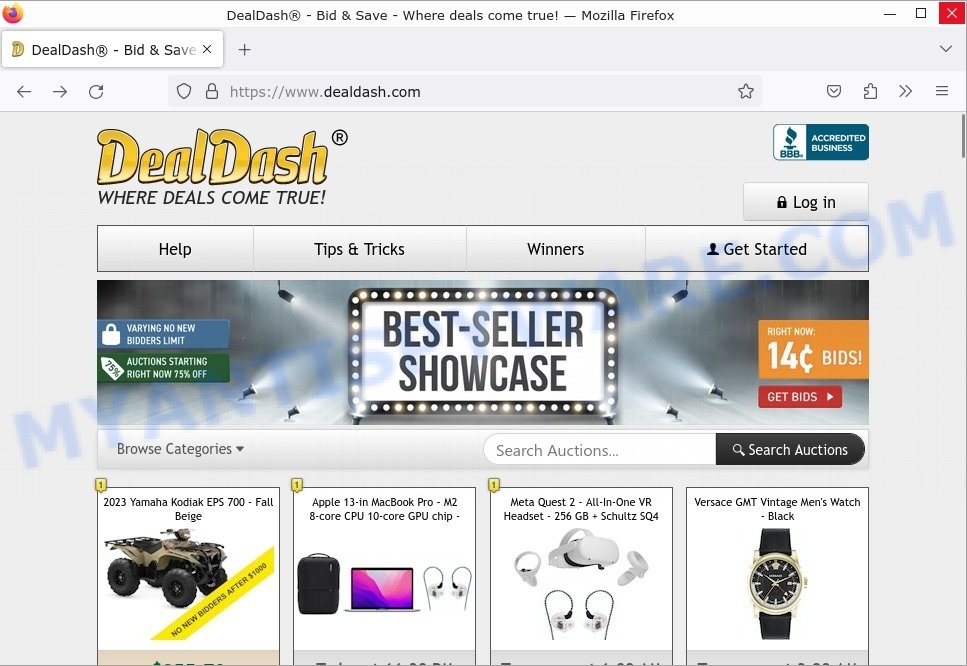 DealDash is a mix of strategy, timing, and sometimes, a bit of luck. If you're keen on trying, set a budget, bid smartly, and always be prepared for the unpredictability of auctions. 🎯
Is DealDash More Than Just Fun? 🎉
DealDash sits at the crossroads of shopping and entertainment. Its unique model of auctioning allows users to potentially snag great deals, but the experience can be as much about the thrill as it is about the savings.
The Thrill of the Bid
Participating in a DealDash auction can be exhilarating. With every bid, there's anticipation, strategy, and the suspense of watching the clock tick down. This rollercoaster of emotions can be a fun way to engage in online shopping, especially for those who love a good challenge. 🕒
The Gamble
Like any game, there's a risk. While you might score an amazing deal, there's also a chance you could spend on bids without winning the auction. This gamble is what makes DealDash so intriguing for many but can also be the reason some walk away disappointed. 🎲
Set Boundaries
If you're considering trying out DealDash, it's essential to set clear boundaries. Decide in advance how much you're willing to spend on bids, and stick to that budget. This ensures that even if you get caught up in the excitement, you won't end up overspending. 💰
---
While DealDash offers genuine opportunities for savings, it's essential to approach it with the right mindset. Treat it as a fun and unique shopping experience rather than a guaranteed way to save. That way, you can enjoy the thrill of the auction without any regrets. 🛍️🎈
DealDash Ad Puzzle: Is It as Good as It Seems?
DealDash is known for its ads that promise fantastic deals and substantial savings, often featuring delighted customers showcasing their incredible bargains. These advertisements create an enticing image of landing remarkable discounts, but there's a crucial element that isn't always front and center: the role of bids.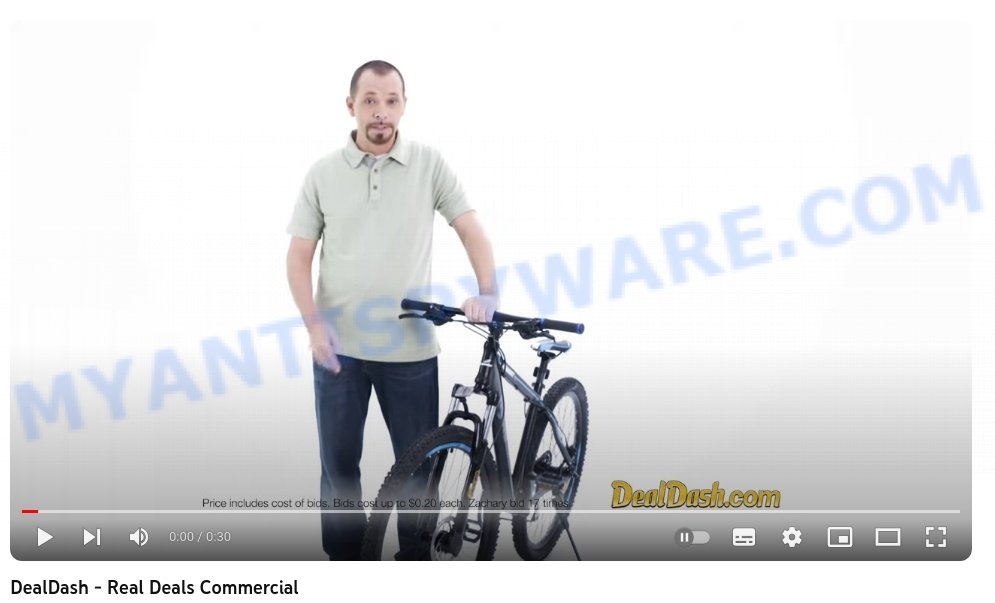 To participate in DealDash auctions, users must purchase bids. Each bid incrementally raises the price by just a penny while extending the auction duration. This vital piece of information isn't always prominently highlighted in the ads, potentially leaving viewers with an incomplete understanding of how the platform operates.
While DealDash's advertising isn't necessarily deceptive, it frequently relies on the fine print to reveal essential details. In auctions with numerous participants, only a select few manage to secure the sought-after deals, while others may have invested in bids without reaping the anticipated rewards. Despite these mixed perceptions created by advertising, DealDash maintains a BBB rating of A and generally positive Trustpilot reviews, indicating that some users indeed experience savings on the platform.
DealDash's advertising may paint an appealing picture of unbeatable deals, but it's crucial for potential users to approach the platform with a full understanding of how it works. The key to a successful experience on DealDash lies in being well-informed, prepared to bid strategically, and recognizing that while some do achieve savings, it's not a guaranteed outcome for all participants. 📊🔍🌟
Should You Try DealDash? 🌟
Ultimately, the choice comes down to your perspective. If you've been lured in by the enticing ads showcasing unbelievable bargains, it's essential to grasp that while DealDash isn't a scam, it operates in a unique way. It's more about entertainment than consistent savings.
While some users have indeed snagged fantastic deals, DealDash auctions are fierce, and only a few end up with substantial savings. If you're prepared to view DealDash as a form of entertainment and understand that savings aren't guaranteed on every item, you might find it fun. However, if you're on the hunt for a surefire money-saving method, traditional shopping avenues might be more suitable. Before taking the plunge, assess your budget and expectations, keeping in mind that DealDash's appeal often lies in its unconventional approach to online auctions rather than guaranteed discounts. 🌟💰🎯