Claim:
Amazon has been hacked, and confirmation emails for Hotels.com, Google Play, and Mastercard gift cards have been sent to customers without their knowledge.
Verdict:
🚫 False
📌 The Facts:
Email Confirmation Sent by Amazon
Numerous customers reported receiving three separate emails from Amazon Prime about alleged gift card purchases. These emails seemingly confirmed the purchase of gift cards from Hotels.com, Google Play, and Mastercard.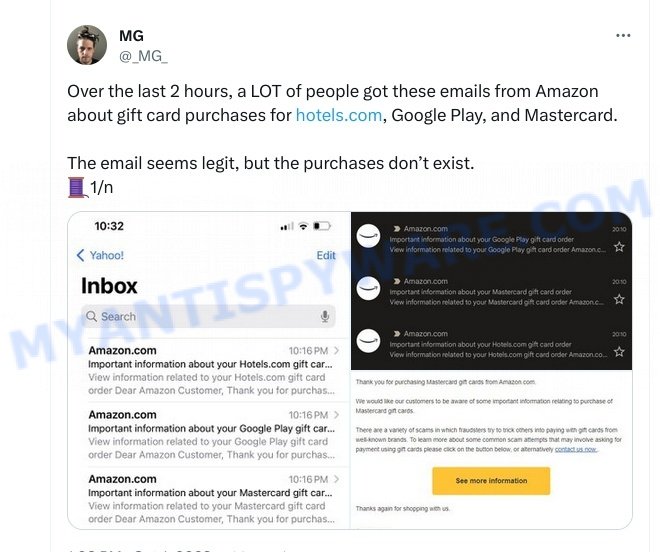 Email Subjects: 📧
The emails had subjects like "Important information about your Hotels.com gift card order", "Important information about your Google Play gift card order", and "Important information about your Mastercard gift card order".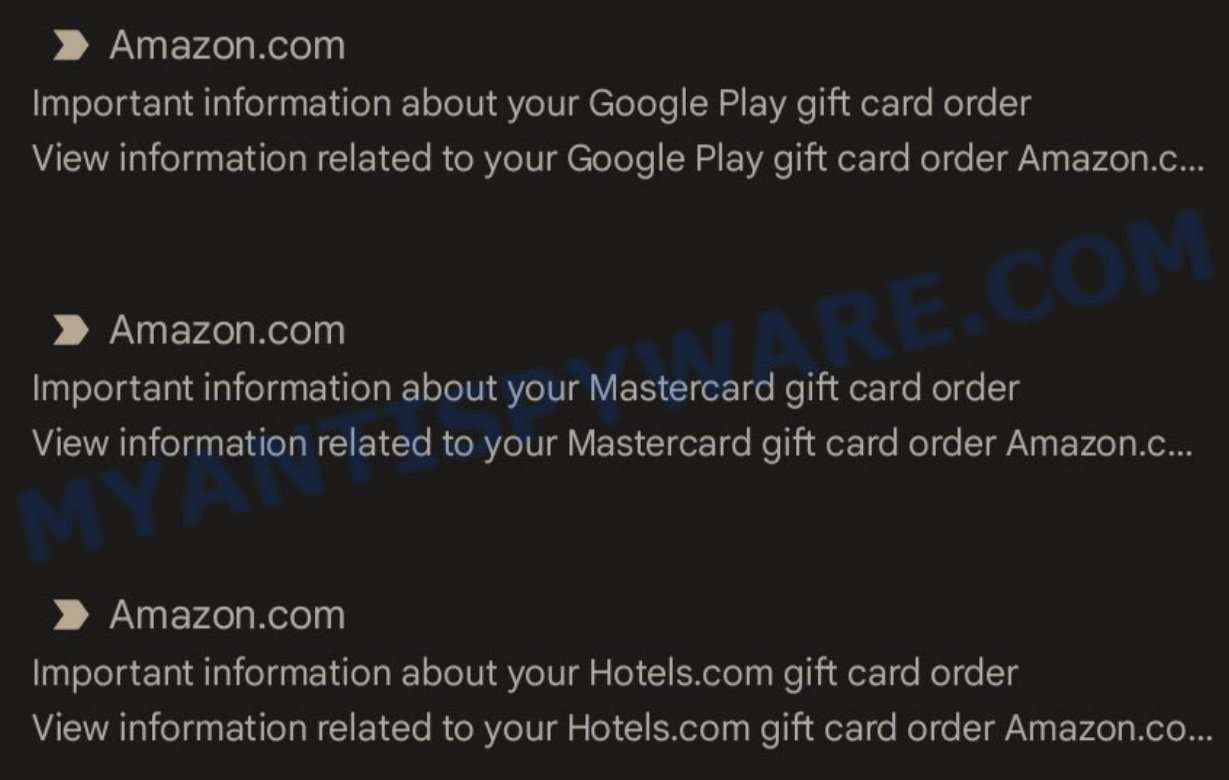 Email Authenticity: 🛡️
The emails were sent using Amazon's Simple Email Service (SES) and passed both DKIM and SPF authentication headers. This confirms the emails were genuinely from Amazon and not from external malicious actors.
Content of the Email: 📧
The body of the email began with acknowledgments like "Thank you for purchasing Google Play gift cards from Amazon.com" and contained warnings about scams involving the fraudulent use of gift cards for payment.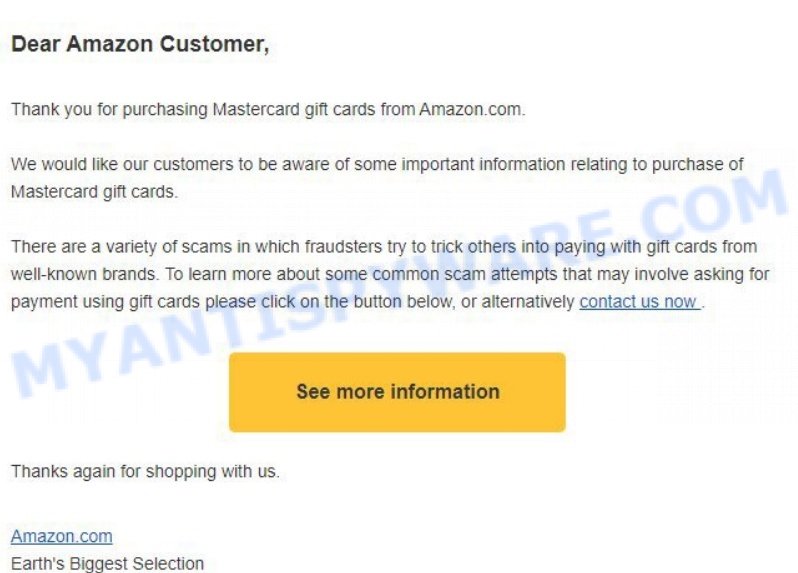 Official Response from Amazon: 📢
An Amazon spokesperson later clarified the situation, stating: "An error in our email system resulted in an order confirmation email being sent to customers who did not purchase a gift card". Amazon further added that they had rectified the error and would be reaching out to affected customers to inform and apologize.
Reddit Reactions: 🗣️
A thread on r/amazonprime showed a multitude of users sharing their experiences, with many initially concerned about potential account breaches. Later in the thread, the consensus leaned towards the emails being sent in error by Amazon.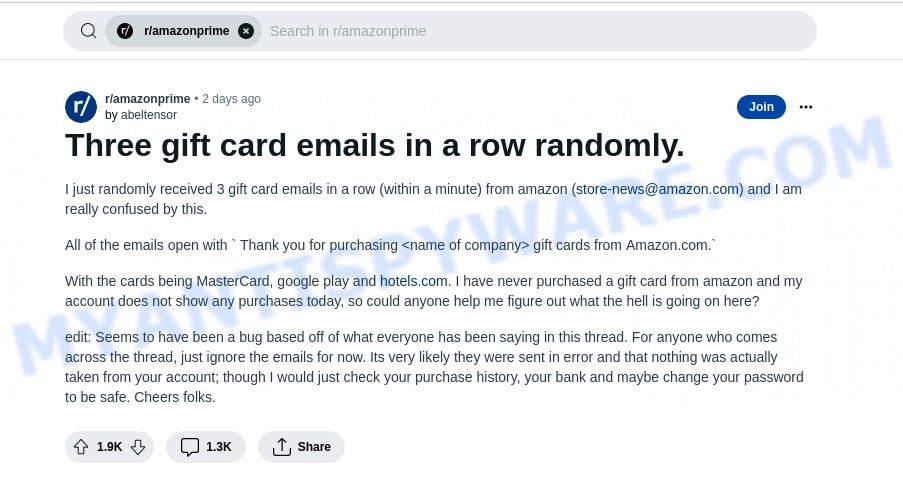 Amazon's Explanation: 📜
The company's support indicated that the emails were intended to raise awareness about scams that trick individuals into paying with popular brand gift cards. Despite this intention, the emails were misleadingly designed like actual purchase confirmations.
🔚 Conclusion
The unexpected gift card confirmation emails sent to Amazon customers were not a result of a security breach or hack. Instead, they were the result of an error in Amazon's email system. The intention behind the emails was to alert customers about potential scams involving gift cards, but the execution was misleading and caused unnecessary concern. Customers can be assured that no unauthorized purchases were made on their behalf. However, this incident underscores the importance of clear communication, especially when dealing with sensitive subjects like potential scams or account security. 🛍️🔐