Beware of Tvbestdeal.com, a new addition to the QVC Clearance Sale Scam. This fraudulent online shop operates under the guise of offering discounted products from QVC. However, it has been identified as a scam, deceiving customers through enticing Facebook ads and false promises.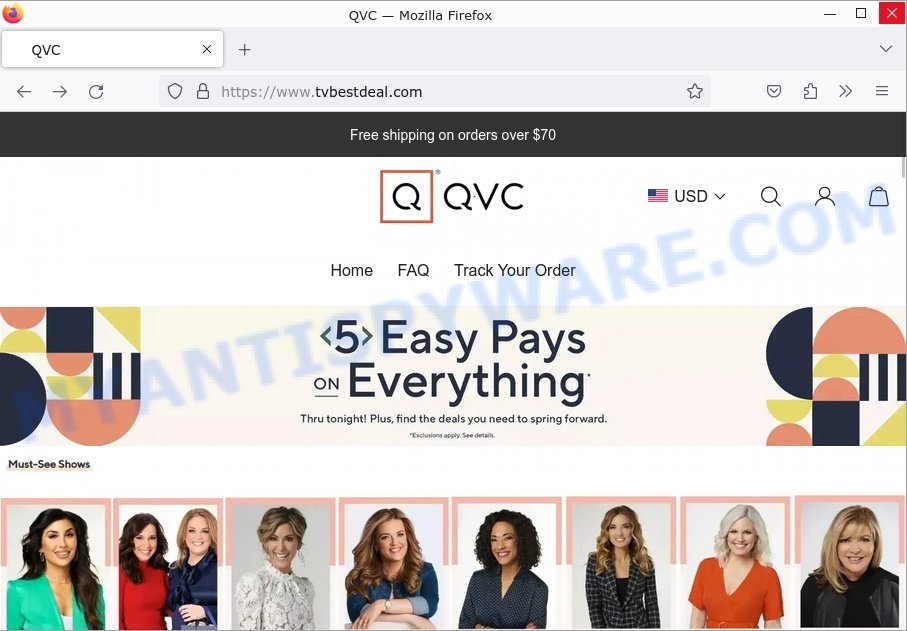 Tvbestdeal.com relies heavily on Facebook advertising to attract unsuspecting shoppers. These ads feature eye-catching promotions, such as "QVC-Super Sale Outlet", creating the illusion of a legitimate QVC clearance sale. The scam utilizes the popularity and trust associated with the QVC brand to lure in potential victims.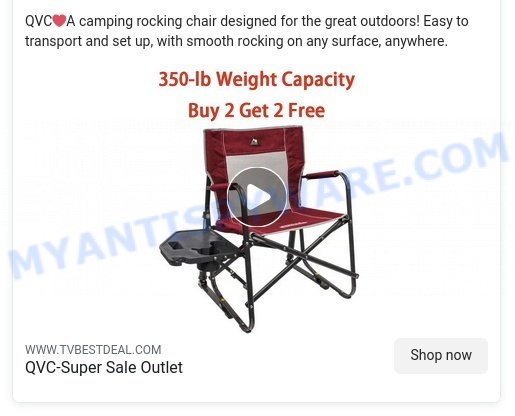 To further appear as a genuine QVC shop, Tvbestdeal.com adopts deceptive tactics. The site features the QVC logo, creating a false sense of legitimacy. The domain name itself, Tvbestdeal.com, aims to mimic QVC's branding and create an association with the renowned shopping network. Additionally, the use of the word "QVC" in advertising and product names on the site reinforces the illusion of an authentic QVC clearance sale.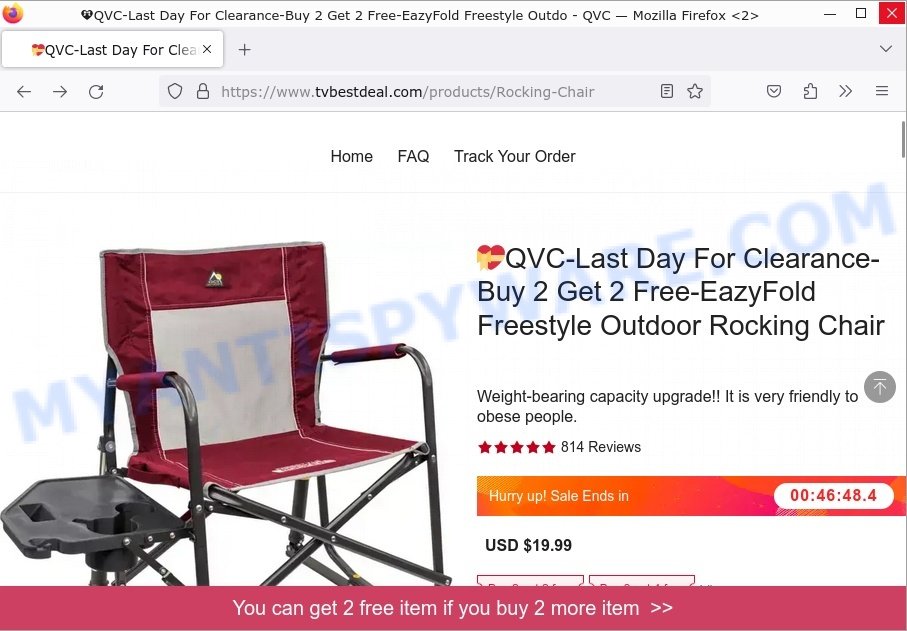 Tvbestdeal.com lacks clear product categories, making it difficult for customers to navigate the site. The shop promotes various items with heavily discounted prices, using expressions like "QVC-Last Day For Clearance" and "Buy 2 Get 2 Free" to create a sense of urgency and attract customers. For instance, the "EazyFold Freestyle Outdoor Rocking Chair" is advertised for $19.99, with a real price of $75.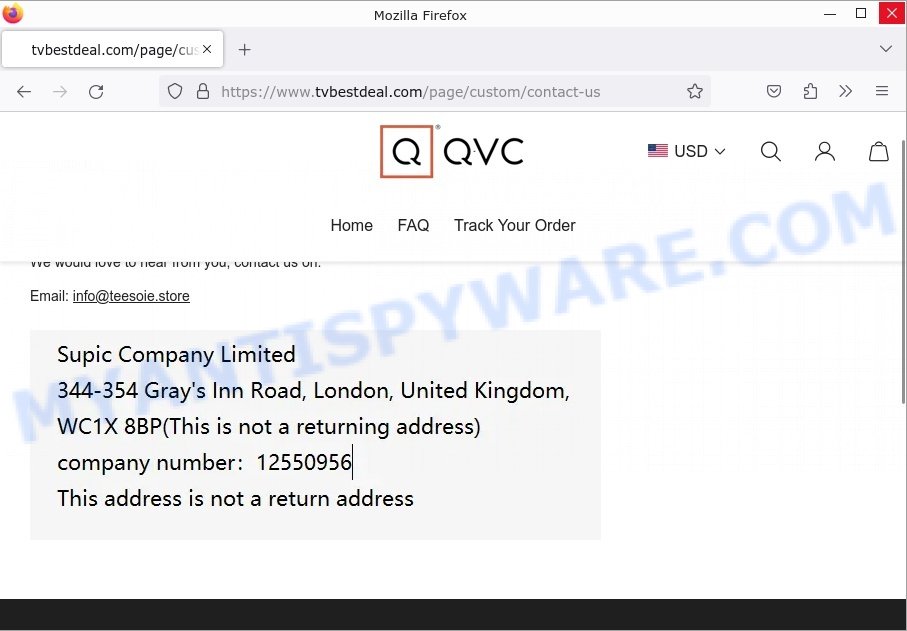 The contact information provided on Tvbestdeal.com includes an email address (info@teesoie.store) and an address associated with Supic Company Limited, located at 344-354 Gray's Inn Road, London, United Kingdom, WC1X 8BP. However, please note that this address is not a return address, and Supic Company Limited has been linked to other scam stores.
However, it is essential to remember that Tvbestdeal.com is not affiliated with QVC in any way. The site's deceptive practices, hidden product categories, and incredibly low prices are red flags indicative of a scam. Stay vigilant, research any online retailer thoroughly, and always verify the legitimacy of deals and promotions. Protect yourself and others by sharing this alert to raise awareness about the QVC Clearance Sale Scam.
It is imperative to stay informed and exercise caution when encountering such offers online. We strongly encourage you to read our detailed article on the QVC Clearance Sale scam to learn more about these deceptive practices, understand the red flags, and safeguard yourself against falling victim to these fraudulent schemes. Your awareness is the first line of defense in combatting online scams and protecting your hard-earned money.
Summary
| | |
| --- | --- |
| Name | Tvbestdeal.com Scam, Tv Best Deal com Scam |
| Logo and Design | Resembles the official QVC logo |
| Scam Tactics | Pretends to be a QVC store clearance sale with deep discounts |
| Pricing | Extremely low prices |
| Examples | "EazyFold Freestyle Outdoor Rocking Chair" for $19.99, real price $75 |
| Payment Risk | High risk of fraudulent activity |
| Contact Information | Email: info@teesoie.store; Company Name: Supic Company Limited; 344-354 Gray's Inn Road, London, United Kingdom, WC1X 8BP company number: 12550956 |
| WHOIS Information | Creation Date: 2023-07-02, Registry Expiry Date: 2024-07-02 |
| Recommendation | Avoid making purchases, report the website as a scam |
Other Suspicious Online Shops to Avoid
As part of our ongoing effort to protect our readers from potential scams, we have compiled a list of other suspicious online shops that you should be aware of. These shops share similar characteristics and tactics to Tvbestdeal.com, and they use deceptive practices to lure in unsuspecting buyers. It's crucial to remain vigilant when shopping online and to be aware of the warning signs of a potential scam. Below we will highlight some of the other suspicious online shops that you should avoid to protect your personal and financial information.
Here are a few examples of the suspicious online shops: Mommyloveshop.com, Heydudestores.com, and Aonzy.com.