MrBeast, one of the most popular content creators on YouTube and social media, celebrated his birthday in style this year by giving away $50,000 on Instagram. The giveaway, which was announced on May 7th, quickly went viral and attracted thousands of entries. However, with the rise of online scams and impersonators, many people were left wondering whether the giveaway was legitimate or just another ploy to steal personal information. In this article, we will take a closer look at MrBeast's $50,000 Birthday Giveaway and explore why it is not a scam.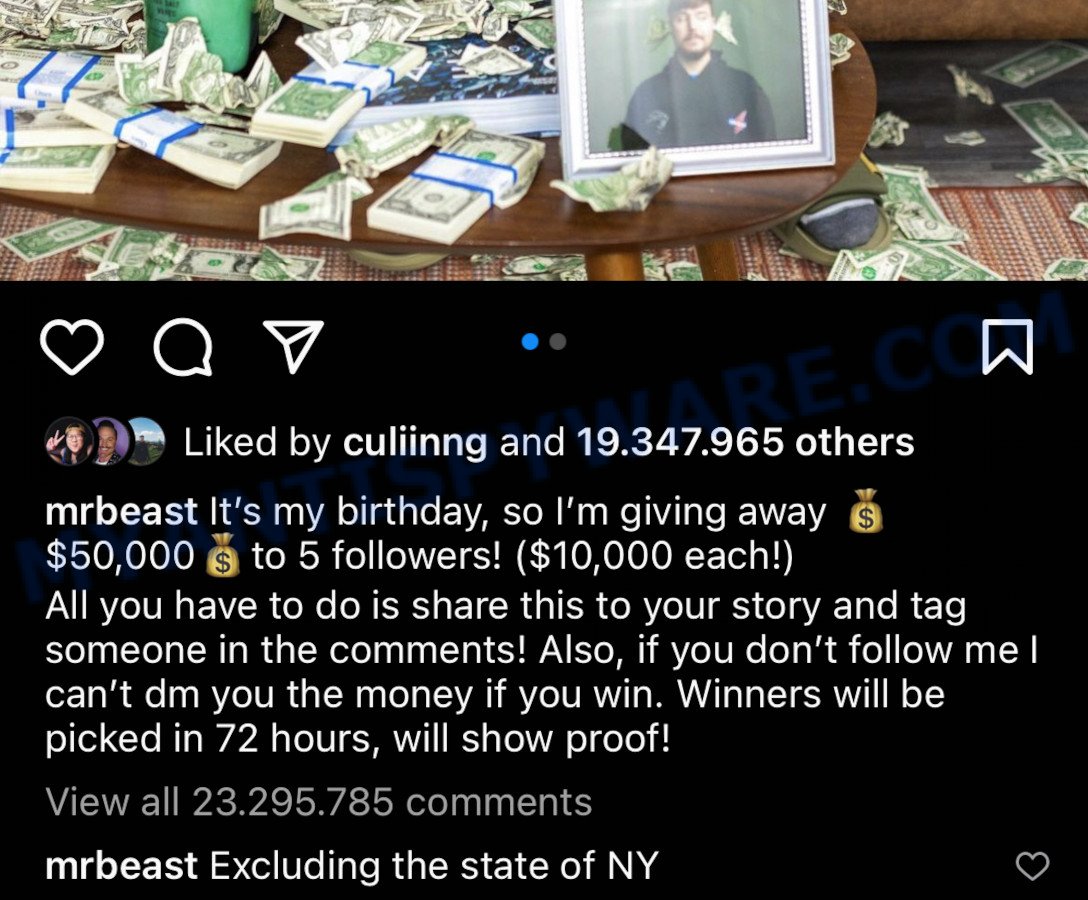 QUICK LINKS
Is MrBeast's $50,000 Birthday Giveaway a Scam?
No worries, MrBeast's $50,000 Birthday Giveaway is not a scam. The giveaway was posted by American YouTuber, Jimmy "MrBeast" Donaldson on Instagram, and he announced that he would be giving $50,000 to five followers, excluding the state of New York. Participants were required to share the post on their stories and tag someone in the comments. Winners were to be picked in 72 hours, and MrBeast promised to show proof. The post generated more than 19 million likes and more than 23 million comments from fans hoping to receive the cash prize. Although the post was removed by Instagram on May 9th, MrBeast announced that he would double the number of raffles from five to ten lucky draws.
It's worth noting that MrBeast is known for being a philanthropist, and he has a YouTube channel called Beast Philanthropy, from which he donates all profits and revenue to charities. Therefore, his birthday giveaway campaign was legitimate and safe.
While MrBeast's birthday giveaway is legitimate, it is essential to be careful of impersonator scams. In the past, fake YouTube ads that led to bogus giveaway pages were used to steal people's personal information, including email addresses, Social Security numbers, and credit card numbers.
Beware of Impersonator Scams!
While MrBeast's $50,000 Birthday Giveaway is not a scam, it's important to note that there have been instances of scammers impersonating MrBeast and creating fake giveaways. These scammers often use similar profile pictures, usernames, and video intros to trick people into thinking they are MrBeast and that they are hosting a legitimate giveaway.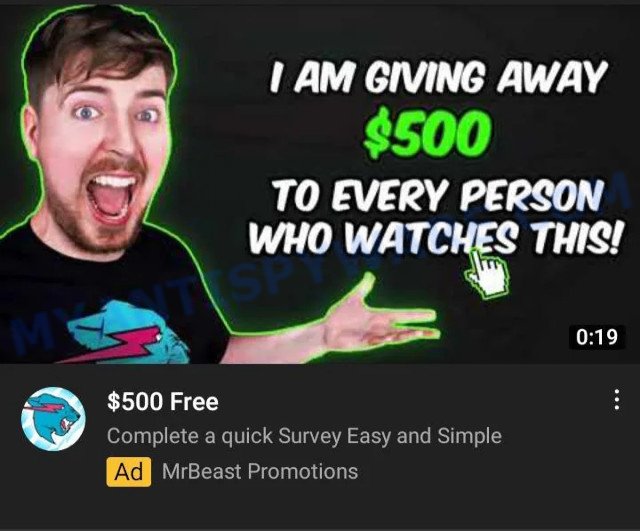 To avoid falling for an impersonator scam, it's crucial to verify the authenticity of the giveaway before participating. Make sure to double-check the username and profile picture of the account hosting the giveaway. Also, check if the account has a verified badge, which confirms that it is the official account of the real MrBeast.
Furthermore, be cautious of any giveaway that asks for personal information or requires you to pay a fee to participate. Legitimate giveaways should not require any payment or personal information from participants.
In conclusion, while MrBeast's $50,000 Birthday Giveaway is legitimate, it's always important to stay vigilant and be cautious of potential impersonator scams. If you come across any suspicious activity, report it to the platform where the giveaway is being hosted and notify the real MrBeast team if possible.
How to Spot a Fake Mr Beast Giveaway
In recent years, YouTube and social media platforms have become popular places for online giveaways and contests, with some of the most popular hosted by well-known creators and influencers such as Mr Beast.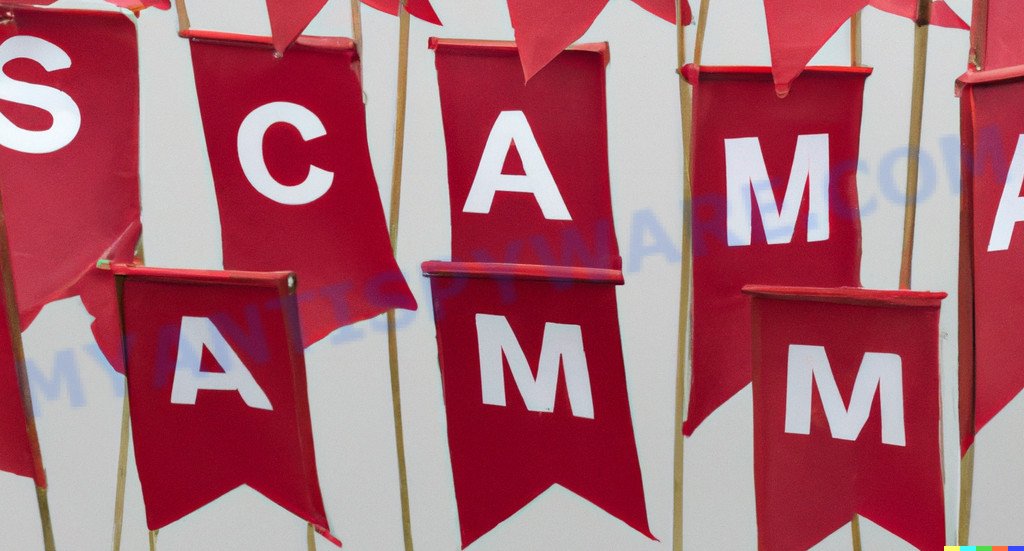 Unfortunately, scammers have taken advantage of the popularity of these giveaways by creating fake Mr Beast giveaways in an attempt to trick people into giving away their personal information or money. As a result, it is important for individuals to be able to identify these scams in order to protect themselves and their finances.
Check the source. Always verify the source of the giveaway. Mr Beast, aka Jimmy Donaldson, runs his giveaways on his verified social media accounts, including Twitter, Instagram, and YouTube. Scammers often create fake accounts that look similar to the official ones, so be sure to check the username and look for the verified badge.
Verify the rules. Mr Beast's giveaways usually have clear rules and guidelines, such as eligibility requirements and entry instructions. If you come across a giveaway with vague or incomplete rules, it may be a scam.
Watch out for fake links. Scammers often use fake links to trick people into giving away their personal information. Make sure to double-check any links before clicking on them. Mr Beast's official links: MrBeast on Instagram, MrBeast on Facebook, MrBeast on YouTube.
Don't pay to enter. Mr Beast's giveaways are always free to enter. If a scammer asks for payment or personal information, it is likely a scam.
Be wary of messages claiming you have won. Scammers often send fake messages claiming that you have won a Mr Beast giveaway. If you receive such a message, do not click on any links or provide any personal information. Instead, go directly to Mr Beast's verified social media accounts to check if you have actually won.
Trust your instincts. If something seems too good to be true, it probably is. Mr Beast's giveaways are typically large, but they are still within reason. If a giveaway seems too extravagant, it could be a scam.