Bluerockt.com is an online store that sells tattoo machines and related equipment. However, there are suspicions that the website might be a scam. A lack of positive reviews, questionable pricing, and hidden sections on the website are just a few red flags. To help you make an informed decision, we've conducted a thorough investigation of Bluerockt.com. Read on to learn more about our findings.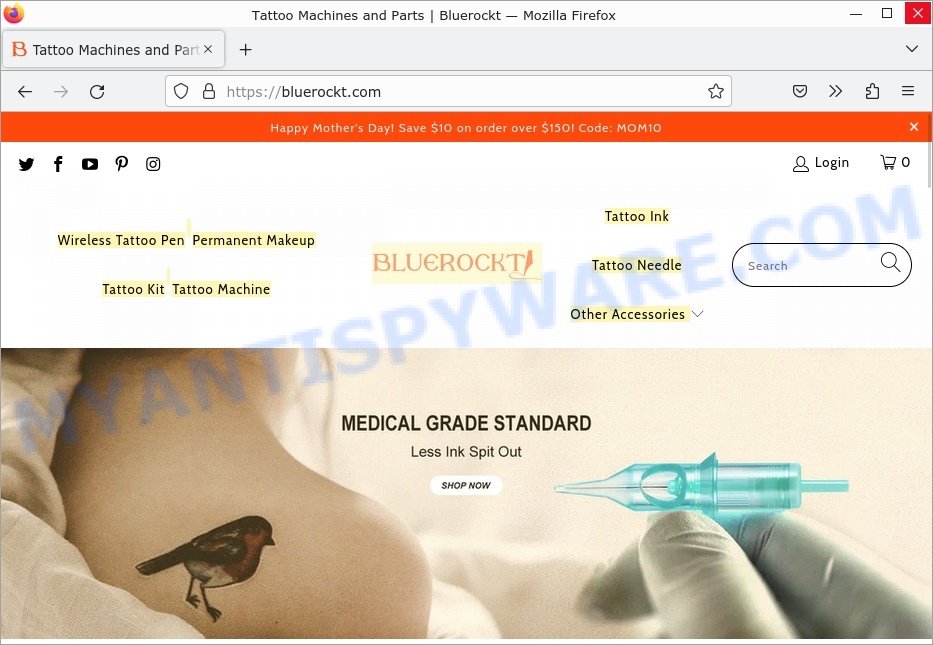 Site Design
Bluerockt.com has a simplistic and generic design with no standout features. The logo simply displays the name of the store, and the layout follows a typical e-commerce template. There is a lack of attention to detail in terms of design, with no effort made to make the website visually appealing or unique. This lack of effort creates the impression that the website was made quickly, and there was no intention to invest time or resources into the design.
Furthermore, the website's navigation is poor, and finding products requires multiple clicks, which can be frustrating for potential customers. The hidden section with discounted products raises further suspicion about the website's authenticity. These products are not related to the categories listed on the main page and appear to be randomly listed without any particular order or organization. Overall, the website design and functionality give the impression that it is not professionally made and lacks attention to detail.
It is essential to note that the website's design and functionality are not always indicative of a scam. However, in this case, it is worth investigating the website's authenticity further, given the other red flags present.
Products
Bluerockt.com claims to be an online store for tattoo machines and parts, but the available products raise concerns about the legitimacy of the site. The store offers various categories, including Wireless Tattoo Pen, Permanent Makeup, Tattoo Kit, Tattoo Machine, Tattoo Ink, Tattoo Needle, and Other Accessories. However, the products listed in the categories seem limited and not very diverse.
Furthermore, the site has a hidden section that showcases products with huge discounts, which is quite suspicious. These products do not seem to correspond to the categories present on the main page. For instance, the "Greybeau Chest" and the "Pentair 523081 Salt Chlorine Generator" are not tattoo-related products, and there are no links to these products on the main page.
Additionally, the prices of these products seem too good to be true. The "Greybeau Chest" is priced at $58.60, which is significantly lower than the real price of $1566. The "Pentair 523081 Salt Chlorine Generator" is priced at $73.96, while its real price is $1249. These discrepancies raise doubts about the authenticity of the site and its products.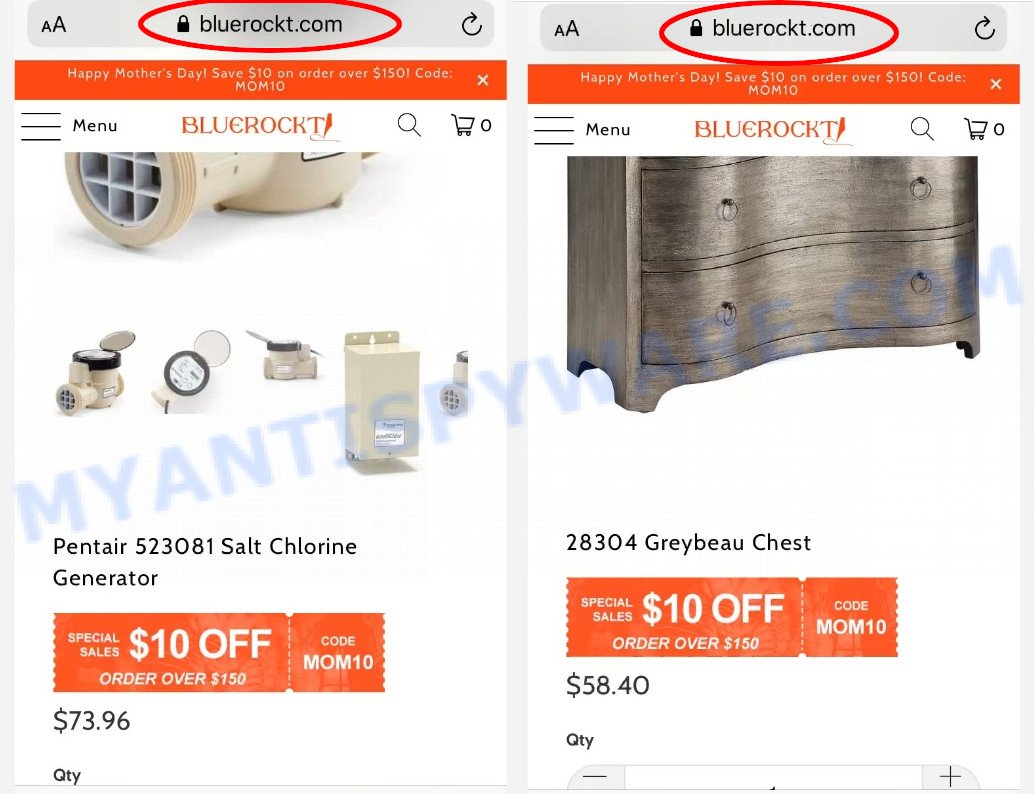 Moreover, it's worth noting that when accessing the low-priced products from a computer, users are redirected to Bluerockter.shop, which is a completely identical website. This could suggest that the site is using different domain names to lure unsuspecting customers into purchasing low-quality products.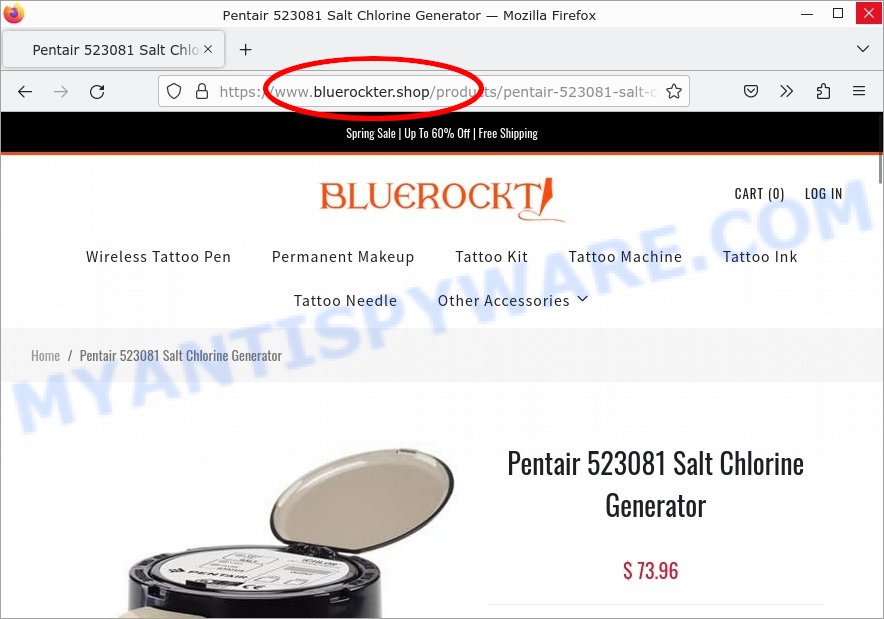 Overall, the available products and their pricing on Bluerockt.com raise several red flags, and customers should exercise caution before making any purchases from this site.
Similar Domains
During our investigation of Bluerockt.com, we discovered several other domains that appear to be related or similar to Bluerockt.com. Bluerockter.shop, bluerockte.shop, and bluerookter.shop are all similar domains that are registered under the same name, but have different email addresses: service@bluerockt.com, service@bluerockter.com, and support@mallhelpcenter.com. All of these domains appear to be selling the same types of products as Bluerockt.com. Furthermore, these domains also have very similar designs and layouts to Bluerockt.com.
The similarities between these domains and websites suggest that they may be owned by the same group or individual. It is important to note that while these similarities are not necessarily indicative of fraudulent activity, it is highly unusual for legitimate businesses to have multiple websites selling the same products under different names. This raises concerns about the legitimacy of these online stores and whether they are scams or not.
Company Information
Bluerockt.com claims to be an online store that sells tattoo machines and parts. According to the website, their mission is to match suitable tattoo equipment and techniques for those who love tattoo art, and their vision is to become a leader in tattoo trends and a proponent of tattoo art. However, there are some concerning factors regarding the legitimacy of the company.
Bluerockt.com does not provide much information about the company itself on their website. There is no company name listed on the contact page, and no physical address or phone number provided. The only contact information is an email address and a contact form. This lack of transparency raises questions about the legitimacy and trustworthiness of the company.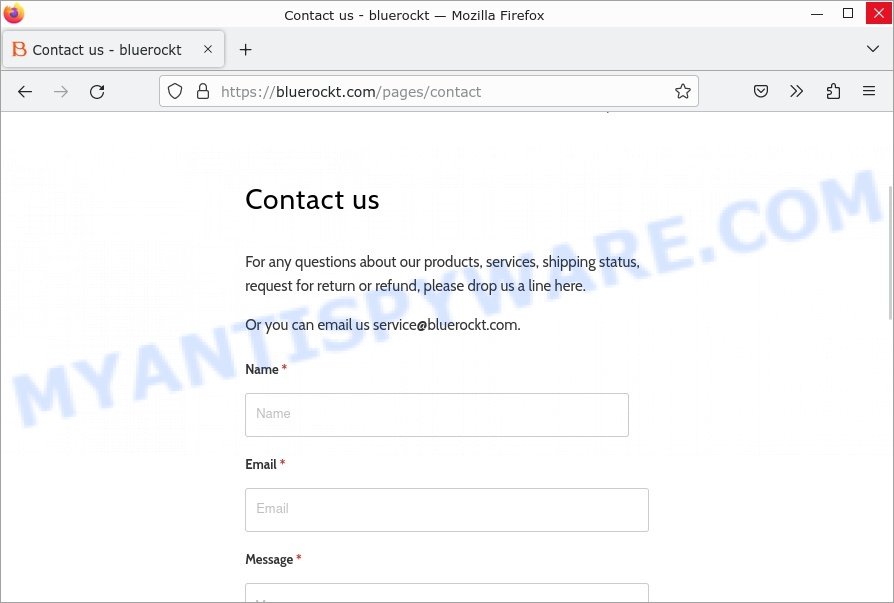 The Bluerockt.com main page lists two addresses, one in Shenzhen, Guangdong, China, and one in Spokane, Washington, USA. However, the Shenzhen address is not on Google maps, and the Spokane address appears to be a shared office space with no additional information about Bluerockt.com or its employees. Additionally, a search for businesses at the Spokane address reveals several other stores that are similar to Bluerockt.com, but with different domain names and email addresses. This suggests that the company may be associated with other questionable businesses.
Overall, the lack of transparency and conflicting information about Bluerockt.com's company information raises concerns about the legitimacy and trustworthiness of the company. Potential customers should exercise caution when considering purchasing from this website.
WHOIS information
WHOIS information is an important tool for determining the legitimacy of a website. Here are the details from the WHOIS lookup for Bluerockter.shop:
Registry Expiration: 2024-04-01 23:59:59 UTC
Created: 2023-04-01 09:28:20 UTC
Registrant: The registrant's information has been removed for privacy reasons.
Technical: The technical contact's information has been removed for privacy reasons.
Administrative: The administrative contact's information has been removed for privacy reasons.
The creation date of the website is fairly recent, which could indicate that it is a new website that has not yet gained a significant online presence. However, it is important to note that the information for the registrant, technical, and administrative contacts has been redacted, which is not a common practice for legitimate websites. This lack of transparency could be a red flag and may suggest that the website is not trustworthy.
Conclusion
In conclusion, Bluerockt.com raises several red flags that suggest it may be a scam. The lack of positive reviews, suspiciously low prices for high-end products, and the use of a template-style website design, all contribute to the suspicion. Additionally, the fact that there is no clear company information, including a physical address or phone number, adds to the concerns.
The hidden section of the website, which contains products not related to tattooing, and redirects to a similar-looking domain, raises further concerns about the legitimacy of the website. The absence of any contact details or company name on the Contact Us page further supports the notion that Bluerockt.com may not be a trustworthy vendor.
Moreover, the Whois information indicates that the domain was created recently and the registrant's contact information is missing, which is often a sign of a suspicious website.
All of these factors together suggest that it is best to exercise caution when considering making a purchase from Bluerockt.com. It is advisable to do further research and perhaps consider purchasing from a more established and trustworthy source for tattoo equipment and supplies.
Other Suspicious Online Shops to Avoid
It's important to be vigilant when shopping online, as fraudulent websites can easily deceive customers into making purchases that result in financial loss. Unfortunately, Bluerockt.com is not the only suspicious online shop out there. In fact, there are many other online shops with similar characteristics and practices that should also be avoided. In this section, we will highlight some of these other suspicious online shops to help you stay informed and avoid becoming a victim of online scams.
Here are a few examples of the suspicious online shops: Laterdse.online, Bewoix.com, and Bigtray.com.
How to spot and avoid a fake online store?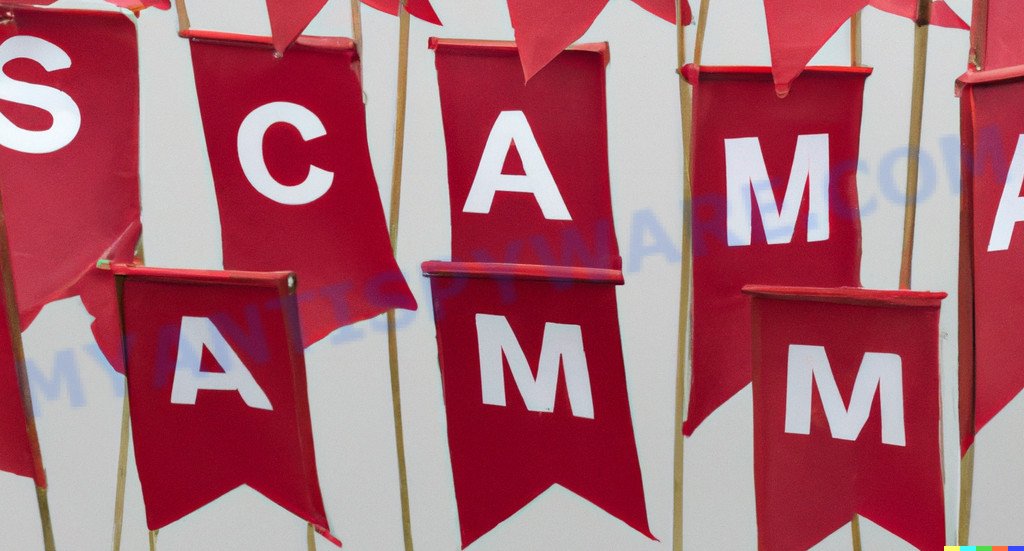 Online shopping has become increasingly popular, but it also carries certain risks, particularly when it comes to fake or fraudulent online stores. Here are some tips on how to spot and avoid a fake online shop:
Check for HTTPS and a padlock symbol in the URL bar. This indicates that the website is using encryption to protect your data.
Look for reviews and ratings of the website. Genuine websites will usually have positive feedback from customers, while fake ones may have little to no reviews or negative feedback.
Check the website's contact information. A legitimate online store will have a physical address, phone number, and email address for customer support.
Research the website on the internet. Search for the website's name and reviews, complaints or any warning signs about it before making a purchase.
Be wary of deals that are too good to be true. Fake online stores may offer steep discounts to lure in customers, but these deals may be a ploy to steal your money.
Avoid using payment methods that are not secure. Use payment methods such as credit card, PayPal or other payment methods that provide buyer protection.
Be wary of pop-ups or unsolicited emails directing you to a website. This may be a phishing attempt to get your personal and financial information.
By taking these precautions, you can reduce the risk of falling prey to fake online stores and ensure a safe and enjoyable online shopping experience.
What to do if you ordered something from a fake online store?
If you have already ordered something from a fake website and you suspect that it may be a scam, there are several steps you can take:
Contact the website's customer support.
If the website has provided contact information, try reaching out to their customer support to inquire about the status of your order. If the website does not respond or gives you unsatisfactory answers, it could be a sign that it is a fake website.
Check your payment method.
If you have paid for your order with a credit card, check your statement to see if the payment has gone through. If it has not, then you may have caught the scam in time, but if it has, you may need to dispute the charge with your bank.
File a dispute or chargeback with your payment provider.
If you have paid for your order with a credit card or other payment method that offers buyer protection, you may be able to dispute the charge or request a chargeback to get your money back. Use the steps (https://consumer.ftc.gov/articles/what-do-if-you-were-scammed) to try to stop a transaction, get a transaction reversed, or get a refund.
Report the fake online store.
You can report the fake website to authorities such as the Federal Trade Commission (FTC) at https://ftc.gov/ or the Internet Crime Complaint Center (IC3). This can help prevent others from falling victim to the same scam.
Learn from your experience.
Be more cautious in the future and take steps to ensure that you are shopping on legitimate websites that are secure and reputable.