Innamoy.online is an online store that claims to offer a wide range of products and excellent customer service. However, there are suspicions that this site may be a scam, based on several factors. In this review, we will examine the various aspects of Innamoy.online, including its website design, product offerings, pricing, customer reviews, and contact information, to determine whether it is a legitimate online retailer or a potential scam.
Website Design: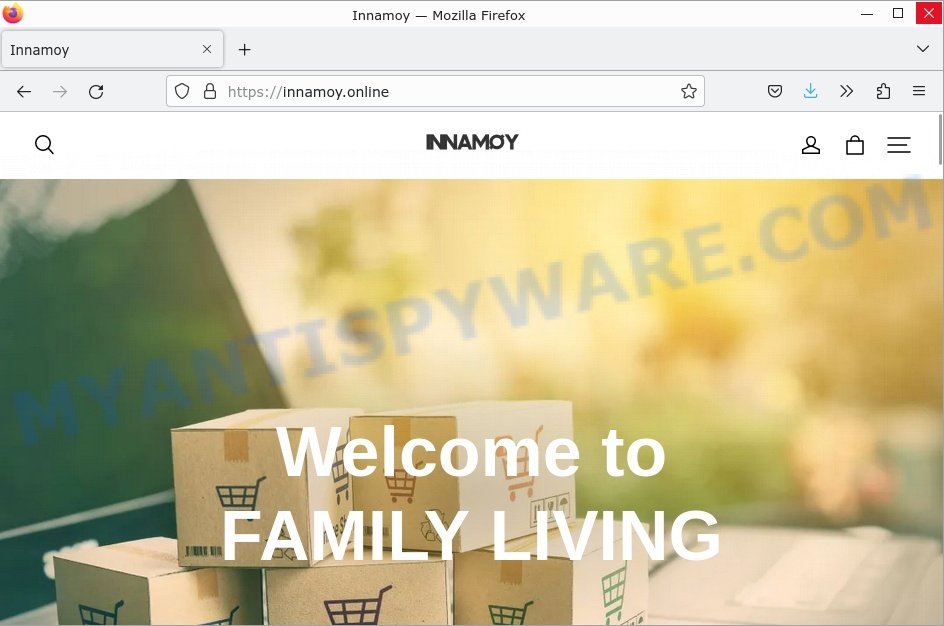 One of the first things that caught our attention about Innamoy.online was its website design. The site has a basic template layout and only two product categories, "Featured Products" and "Gifts." Additionally, there is no clear indication on the site that it is an online store. These factors raise some red flags, as legitimate e-commerce sites usually have more extensive product offerings and a more professional appearance.
Product Offerings and Pricing: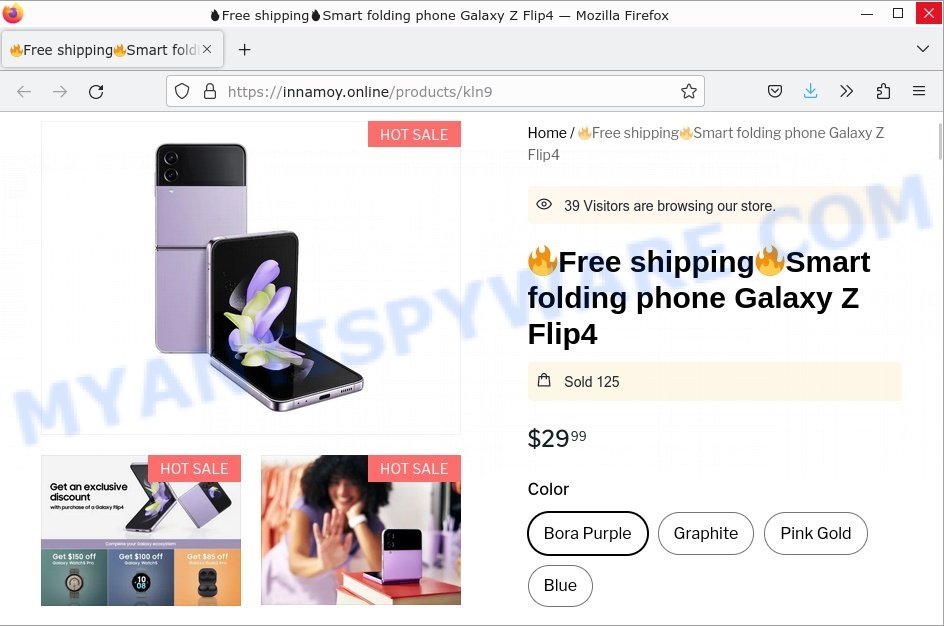 Innamoy.online has 24 products listed on its website, with several products having incredibly low prices, such as the Galaxy Z Flip4 for $29.99, compared to its actual market value of $1000. However, these products are not accessible from the main page, indicating that they may be advertised through online advertising or social networks. This raises concerns that Innamoy.online may be offering counterfeit products or engaging in fraudulent pricing practices.
Customer Reviews:
Upon researching Innamoy.online, we were unable to find any positive reviews of the site. In fact, many customer reviews label the site as a scam, raising concerns about its legitimacy. While the lack of customer reviews could be attributed to the site's recent creation, it is still a cause for suspicion.
About Us:
The "About Us" section of the website offers vague and generic information, without any specific details about the company or its history. This lack of transparency may indicate that the website is not legitimate or trustworthy. The website claims that it has been serving the community for more than 16 years, but the domain was only created in January 2023, which is a clear contradiction.
Contact Information: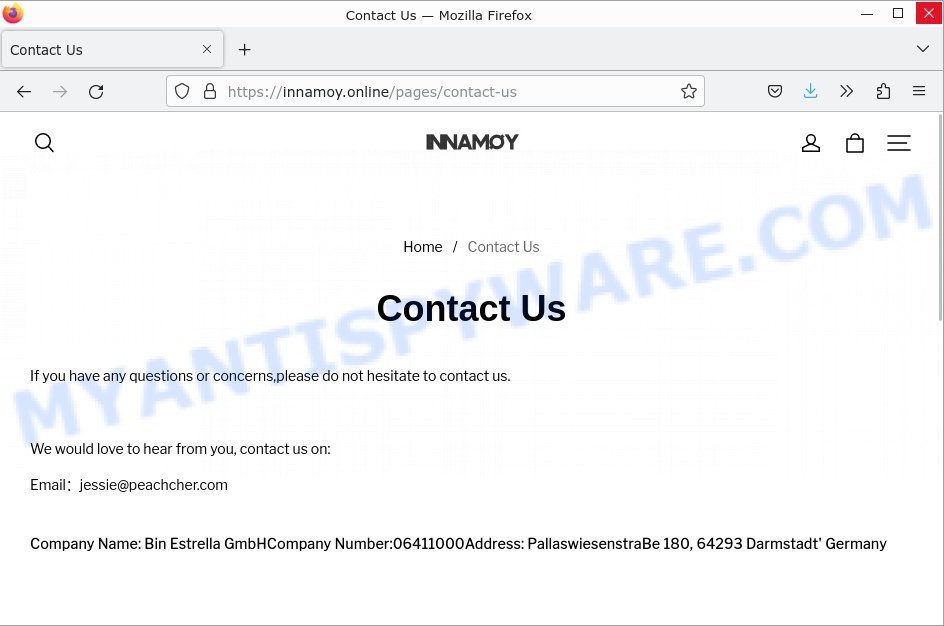 The company's address listed on the website does not exist on Google Maps, and it is associated with other suspicious stores with negative reviews on Trustpilot. Additionally, the email address listed on the website, jessie@peachcher.com, does not appear to be a professional email address, which is unusual for a legitimate online store. The lack of clear contact information can make it difficult for customers to get in touch with the website if they have any issues or concerns.
Conclusion:
Based on our review of Innamoy.online, we cannot confidently state that the site is a legitimate online retailer. The lack of extensive product offerings, professional website design, valid contact information, and transparency, combined with the incredibly low pricing and absence of positive customer reviews, are all major red flags. Therefore, we advise exercising caution when considering making a purchase from this site, and we recommend exploring other, more established e-commerce options instead.