Bolleth.com is an online store that sells women's pants, sets, and dresses. However, the site raises some suspicions that it may not be a legitimate store. Here is a breakdown of the site's various features and potential red flags:
Design and Logo: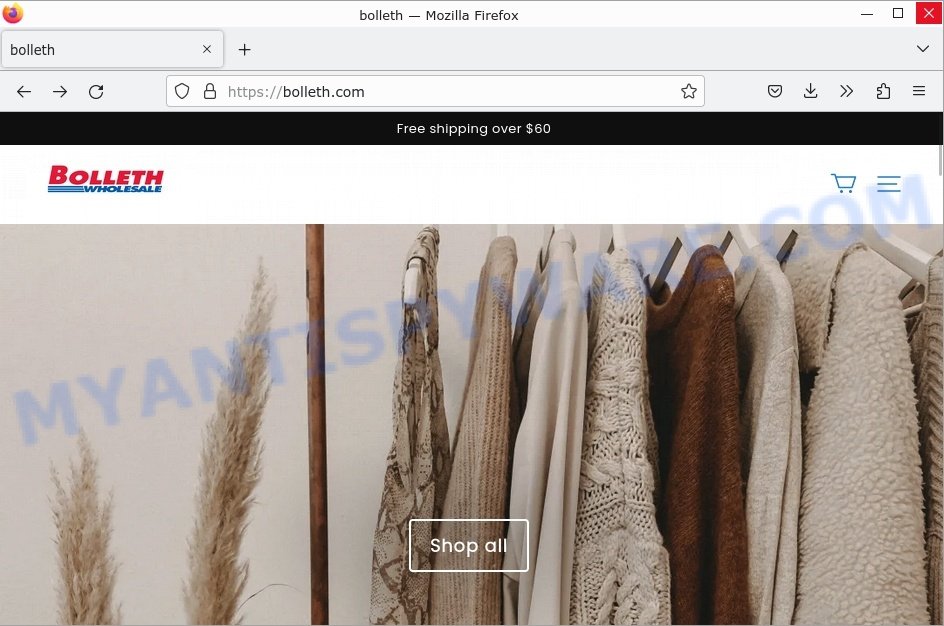 The design of Bolleth.com appears simple and generic, which could indicate that the site was created quickly and without much effort or attention to detail. Additionally, the logo contains the word "wholesale" even though the site does not mention anything about it. This raises a red flag about the authenticity of the site.
Product Categories:
Bolleth.com only has three categories of products, which is unusual for an online store that sells women's clothing. This could be a sign that the site is not legitimate.
About Us Section:
The "About Us" section of the site contains generic language that is found on many other suspicious sites. Furthermore, a Google search shows that there are many other sites with the same content, which raises concerns about the authenticity of the site.
Domain Information: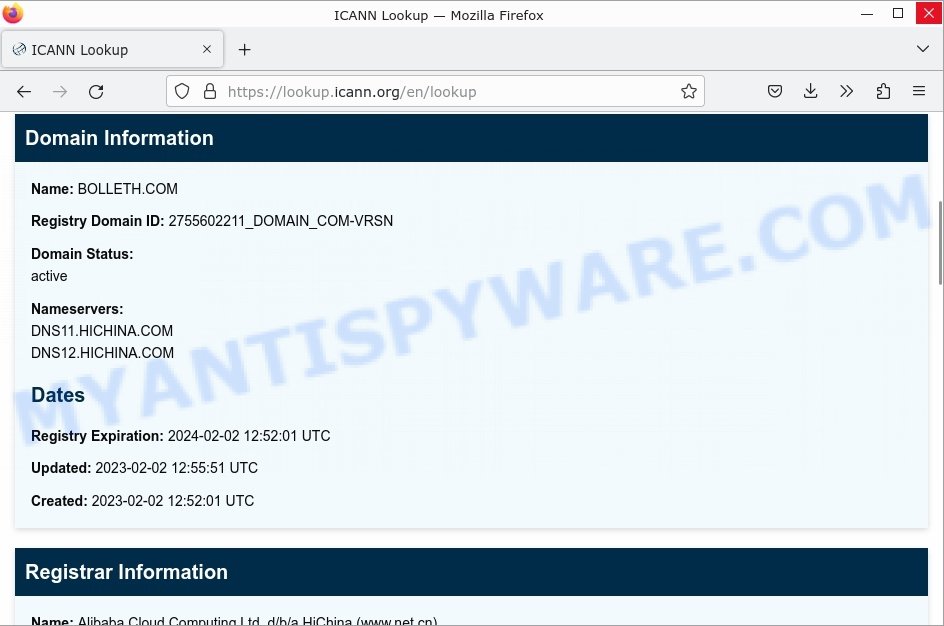 The domain was created in February 2023 and expires in February 2024. While this is not necessarily a red flag, it is worth noting that the site is quite new.
Product Card: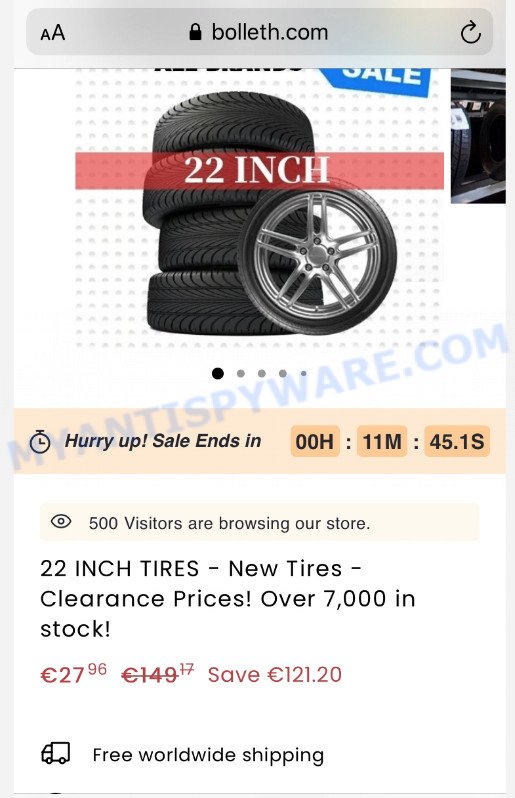 There is a product card for "22 INCH TIRES – New Tires – Clearance Prices! Over 7 000 in stock!" listed at a price of 27.96 euro, which is significantly lower than the real price of 150 euro. This could be a bait-and-switch tactic to lure customers in, and the fact that the product is not related to the main categories of the site is also suspicious. Also, there is no link to this product from the main page, suggesting that it may be advertised through online advertising or social media.
Online Reviews:
Bolleth.com has no positive reviews online, and some reviews suggest that the site is a scam. This lack of positive feedback is concerning, and it is always recommended to do your research before making a purchase from a new online store.
Java Script:
Bolleth.com uses a JavaScript code that displays different pages to visitors based on the device they are browsing from. This is not an uncommon practice and is often used to optimize the user experience for different devices. However, in the case of Bolleth.com, the use of JavaScript raises some suspicions.
If users try to access the page for the product "22 INCH TIRES – New Tires – Clearance Prices! Over 7 000 in stock!" from a computer, they are shown a blank page.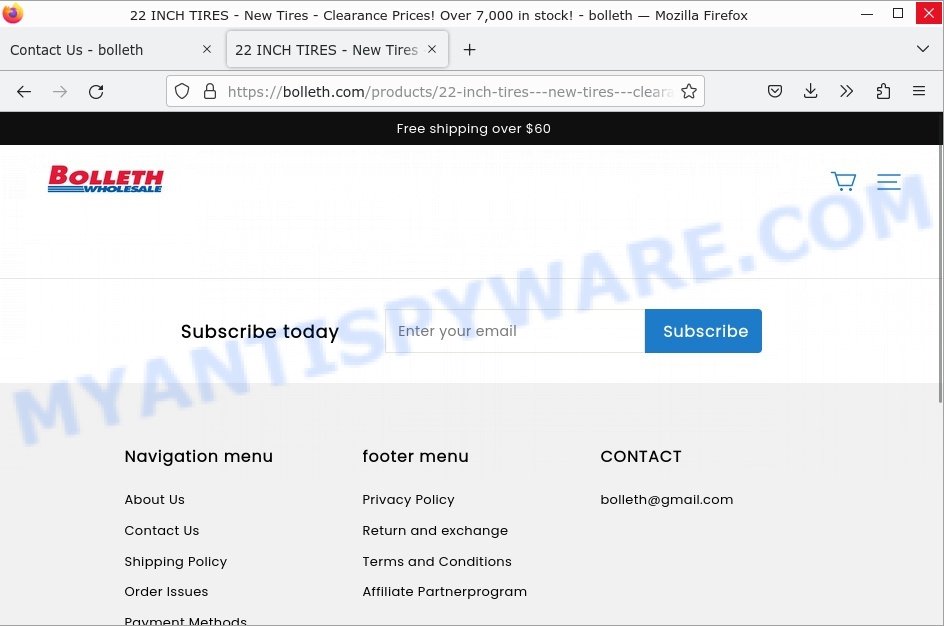 However, if they try to access the same page from a mobile phone, they are directed to a page where the tires are on sale.
What's interesting is that the script responsible for this behavior is inserted into the site code as a single line, possibly in an attempt to make it difficult to find and analyze. This kind of obfuscation is often used in phishing and scam websites to hide malicious code from detection.
Contact Information:
Bolleth.com only provides the bolleth@gmail.com email address for customer service, with no phone number, physical address, or social media page. This lack of contact information could make it difficult for customers to reach out for help or seek a refund.
Summary of Suspicious Activities on Bolleth.com
In summary, based on the suspicious signs discussed above, it is recommended to avoid making any purchases from Bolleth.com. The lack of information about the company, the heavily discounted product with no relation to the site's main categories, the lack of positive reviews, and the suspicious use of JavaScript code all suggest that the site may not be legitimate. It is always important to do your research and be cautious when shopping from new online stores.