If you're active on Twitter, you may have received a notification that you've been added to a new list called "Reward For You". The list claims that Elon Musk has decided to randomly select 1000 new followers to participate in the biggest cryptocurrency giveaway ever. But don't be fooled – this is just the latest in a series of scams that use the billionaire entrepreneur's name to lure in unsuspecting victims.
In this article, we'll take a closer look at how the scam works, and what you can do to protect yourself from falling victim to it. So, if you want to learn how to avoid falling for this trick, read on.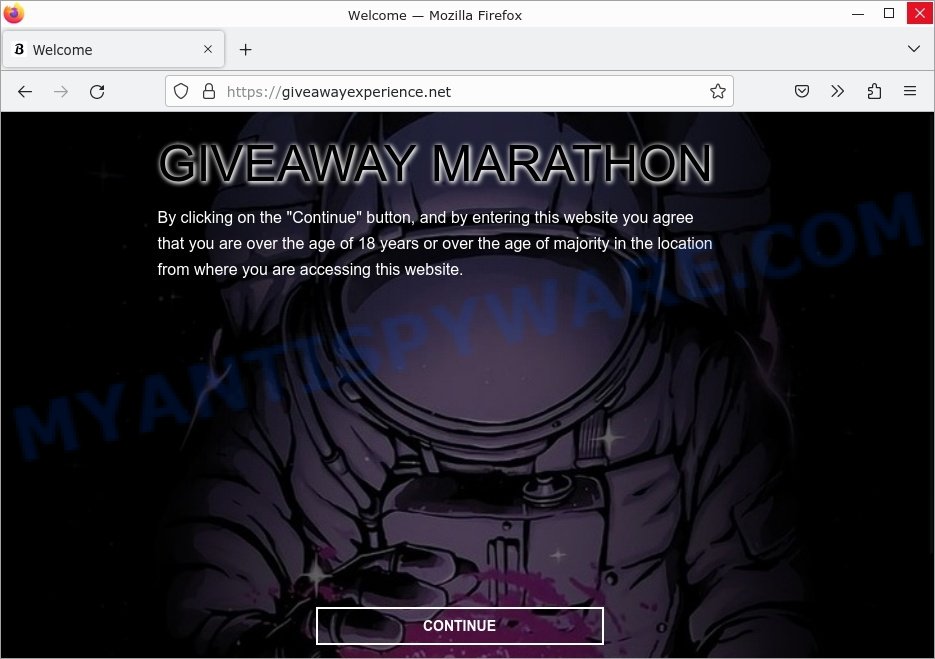 QUICK LINKS
What is the Elon Musk GiveAway Marathon Crypto Scam?
The "GiveAway Marathon" scam is a growing threat on social media platforms, particularly on Twitter, and targets unsuspecting users with the promise of a large crypto giveaway. The scam works by adding users to a Twitter list and directing them to a fake website that appears authentic, complete with a fake tweet from Elon Musk announcing the giveaway. The website asks users to answer a few questions about Musk or his companies and then directs them to enter their BTC wallet address to receive the giveaway prize. However, the wallet address is owned by the scammers, and any crypto sent to it will not be returned.
Here's a step-by-step breakdown of how the Elon Musk GiveAway Marathon Crypto Scam works:
Step 1:
Cybercriminals add Twitter accounts to a random Twitter list, targeting users who have recently followed Elon Musk or his companies on Twitter, among others.
Step 2:
The scammers add a fake image of a tweet supposedly by Elon Musk to the top of the Twitter list. The tweet announces a big crypto giveaway and directs users to visit a phony giveaway website set up by scammers.
Step 3:
The fake giveaway website asks users to confirm they are over 18, and after they click "Continue," they are greeted with a clean-looking landing page featuring Elon Musk's picture.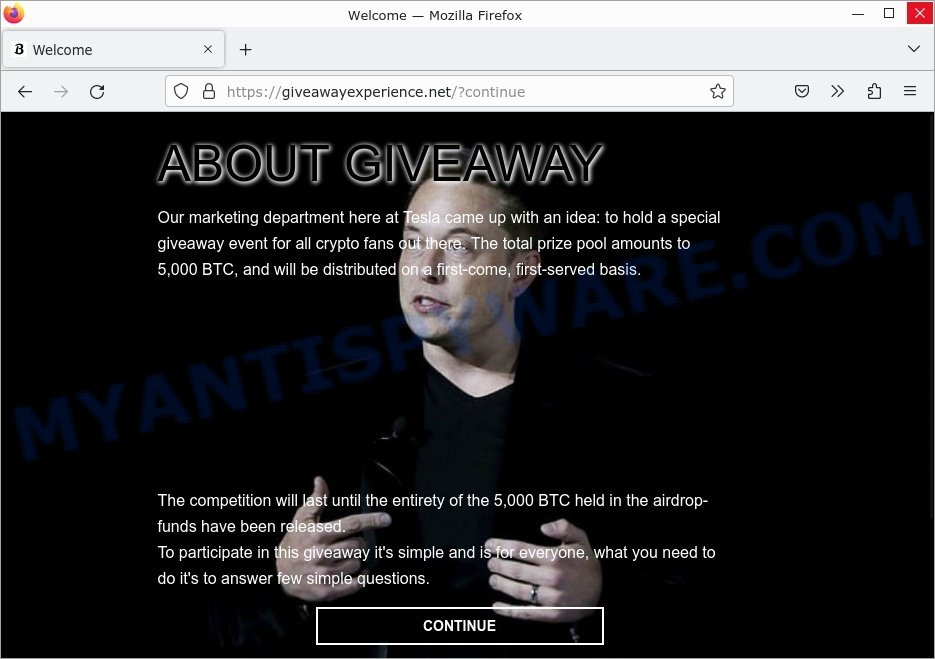 Step 4:
The next screen asks visitors to answer a few simple questions to participate in the giveaway, but these questions have nothing to do with Tesla or cryptocurrency. They are instead focused on Elon Musk's personal interests, such as space exploration and his investment history.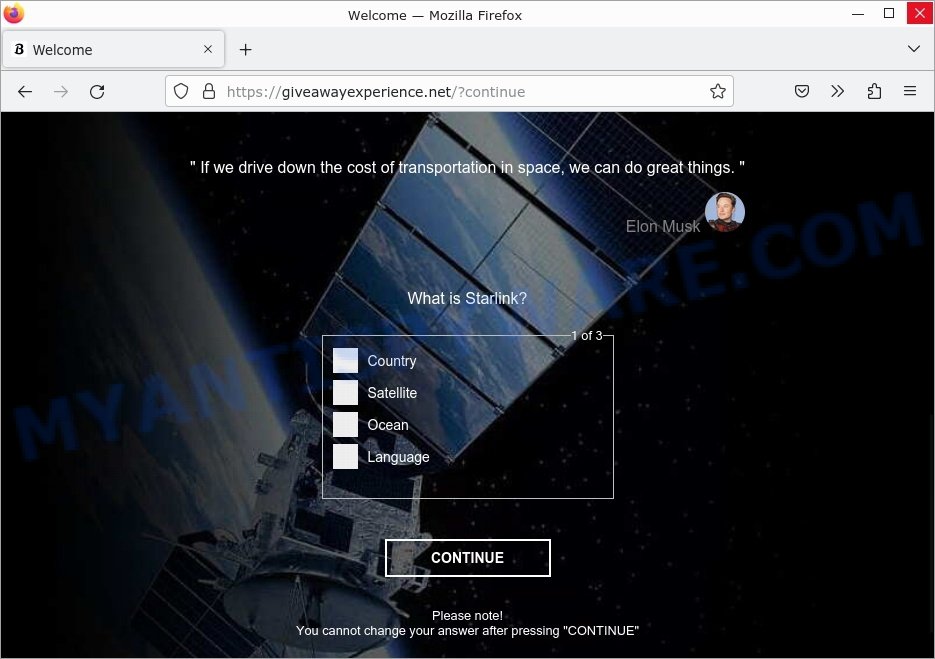 Step 5:
Once visitors have answered the questions, they are asked to enter their Bitcoin address to receive the prize. This is where the real scam begins. The site asks visitors to send an amount of Bitcoin between 0.02 BTC and 1 BTC to a specific address, promising to immediately send back a multiplied amount between 0.10 BTC and 10 BTC. To speed things up, scammers also add a fake counter on this page, seemingly showing how many people have already participated.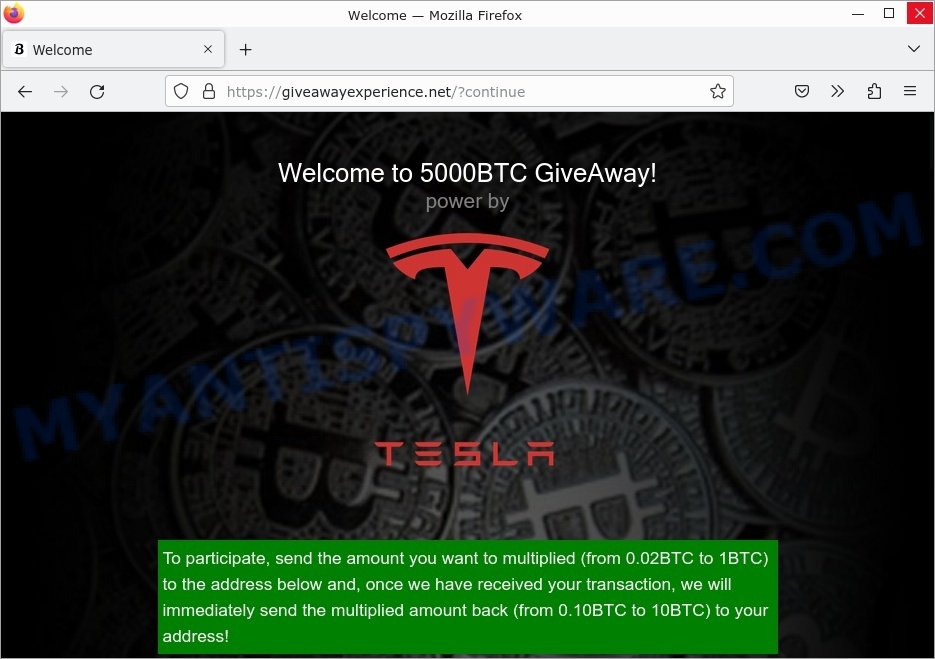 Step 6:
Lastly, some fake comments at the end of the giveaway page praise Musk for running such a great giveaway, which are entirely bogus.
These steps help scammers to trick people into sending them their cryptocurrency, which can be difficult or impossible to recover once the transaction has taken place. If you suspect that you've fallen for this or any other crypto scam, it's important to take action as soon as possible to protect yourself and your assets.
How Scammers Can Use the Elon Musk GiveAway Marathon Crypto Scam to Trick Users and Make a Profit
The scam has become a growing threat on social media platforms, particularly on Twitter, and targets unsuspecting users with the promise of a large crypto giveaway. Scammers use various tactics to exploit this scam and trick users into giving away their personal information or sending cryptocurrency to their wallets.
Scammers can use this scam to trick victims into sending them cryptocurrency by promising a giveaway reward that never arrives.
Scammers can use the fake giveaway website to collect personal information from victims, such as name, email address, phone number, or credit card details, which they can use for identity theft or other fraudulent activities.
The fake giveaway website may contain malware that can infect a user's device and steal sensitive information or take control of the device.
Scammers can use social engineering tactics, such as impersonating a trusted figure like Elon Musk or creating a sense of urgency, to trick victims into giving them access to their device or account.
Scammers can use this scam to launch phishing attacks, such as sending emails or direct messages that appear to be from Elon Musk or his companies and contain links to the fake giveaway website.
Scammers can use the fake comments and likes on the giveaway website to create an impression of social media engagement and credibility to lure more victims into the scam.
Overall, scammers can use this scam in multiple ways to exploit unsuspecting users and make a profit. It is important for users to be aware of the risks and take necessary precautions to avoid falling victim to such scams.
Steps to Take If You Have Been Targeted by the Elon Musk Giveaway Scam on Twitter
If you have been added to a Twitter list by scammers but have not visited the fake website they directed you to, there are steps you can take. To remove yourself from the list, you need to block its creator, which is a simple process.
Find the list where you've been added and block the account that created it.
Report the Twitter account that added you to the list, if you haven't already blocked it. Reporting the account is an easy way to help combat cybercrime.
However, if you have already fallen victim to the Elon Musk GiveAway Marathon scam and lost money, it's important to take immediate action to protect your financial accounts and report the incident to the appropriate authorities.
What to do if you fell for the Elon Musk Giveaway Scam
If you fell for the Elon Musk Giveaway Marathon scam, there are several steps you can take to protect yourself:
If you've visited a scam website or taken a quiz but haven't given your wallet address, don't worry. Follow these steps to ensure your safety:

Close the website immediately and do not revisit it.
Run a malware scan with your security software as a precautionary measure.

If, however, you have entered your wallet address on the website, take these steps to prevent scammers from accessing your funds:

Transfer any funds from that wallet to another one as soon as possible.
This will prevent the scammers from being able to hack your wallet using the address you gave them.

If you have made the mistake of sending cryptocurrency to the scammer, it is irreversible! Avoid panicking and transfer any remaining funds out of the wallet used for the transaction.
If you have scanned a QR code on the website, follow these steps to prevent scammers from accessing your device:

Disconnect your device from the internet immediately.
Scan your device for malware, reset the browser and network settings.
Check for any suspicious apps that you don't recognize and remove them.

If you provided any login credentials to the scammers, change your passwords immediately. This includes any passwords for your email, social media, and cryptocurrency wallets.
If you provided your credit card or banking information to the scammers, contact your bank or financial institution immediately. They can help you secure your account and prevent any unauthorized charges.
Scammers may try to target you again in the future, so it's important to be cautious. If you receive any unsolicited emails or messages, be skeptical and do your research before providing any personal information.
Threat Summary
| | |
| --- | --- |
| Name | Elon Musk Giveaway Marathon Scam |
| Type | Phishing Scam |
| Scammers Twitter Lists | Reward For You, Mystery Box, GiveAway Marathon, Giveaway, Show Me the Money |
| Scammers websites | giveawayexperience.net, airgiveaway.net, marsmania.net, airgiveaway.net, giveawaytime.net, giveawaywallet.net, galaxygiveaway.net, giveawayrocket.net, freedomgiveaway.net, flytogiveaway.com, getmarsdollar.com, marsgoal.net, customergiveaway.com |
| Fake claims | Elon Musk is giving away free cryptocurrency |
| Damage | Loss of cryptocurrency, identity theft, malware infection |
| Distribution methods | Social media, online forums, email, text messages, search engine results, fake ads |
Examples of such scams
Mr Beast Giveaway SCAM, 2xtesla.cc Scam Elon Musk SpaceX Crypto Giveaway and Aldi £50 Voucher Facebook Giveaway Scam are some of the most recent giveaways scams that we have reported on our website.
In fact, there are many more, the Internet is full of fraudulent websites, ads, social media pages, and apps promoting different "giveaway", "online survey", and other "get rich quick" schemes. So be careful!
A typical fake Elon Musk Giveaway Twitter message reads as follows:
Elon Musk @
@elonmusk

| decided to randomly choose 1000 new followers, who
can participate to the biggest crypto giveaway.
Hurry up to join at: https://giveawayexperience.net/
Here is the full text of the Elon Musk Giveaway scam:
GiveAway Marathon

By clicking on the "Continue" button, and by entering this website you agree that you are over the age of 18 years or over the age of majority in the location from where you are accessing this website.

About Giveaway

Our marketing department here at Tesla came up with an idea: to hold a special giveaway event for all crypto fans out there. The total prize pool amounts to 5,000 BTC, and will be distributed on a first-come, first-served basis.

The competition will last until the entirety of the 5,000 BTC held in the airdrop-funds have been released.
To participate in this giveaway it's simple and is for everyone, what you need to do it's to answer few simple questions.

What is Starlink?
What planet was Elon Musk to explore?
In what company invest Elon Musk in February 2004?
What cryptocurrency do you hold or trade this year?

Enter your address
to receive the BTC

Welcome to 5000BTC GiveAway!
power by Tesla

To participate, send the amount you want to multiplied (from 0.02BTC to 1BTC) to the address below and, once we have received your transaction, we will immediately send the multiplied amount back (from 0.10BTC to 10BTC) to your address!

Step-by-step guide:

1. To make a transaction, use any wallet or exchange that supports Bitcoin

2. Send the amount you want multiplied by the promotion from your wallet. For example, to get 10 BTC, send 1 BTC. You can use Electrum or your wallet of choice to send BTC.

3. Once we receive your identifying transaction, we will immediately send the requested amount back to you.

4. If you are late, your BTC will be instantly refunded to your address! No risk!
Beware of the Elon Musk Giveaway Scam: Protect Your Finances
In conclusion, the Elon Musk Giveaway Scam is a fraudulent scheme that preys on people's desire to get rich quick. It promises substantial returns for little effort, but ultimately results in significant financial losses for unsuspecting victims. It is essential to be vigilant and exercise caution when dealing with cryptocurrency and online investment opportunities.
Remember to verify the authenticity of any claims before investing your money, and never share your personal information, such as wallet addresses or login credentials, with anyone. If you have already fallen victim to the Elon Musk Giveaway Scam or any other similar scam, act quickly to minimize your losses by following the steps outlined in this article.
Report the scam to the Federal Trade Commission (FTC) at https://www.ftc.gov/, seek legal advice if necessary, and learn from the experience to avoid falling prey to similar scams in the future. With awareness, caution, and the right information, you can protect yourself from these types of scams and make informed decisions when it comes to your finances.