Alarmchip.com is an online store that sells a variety of baby products. From newborn blankets to strollers and diaper bags. However, upon closer inspection, there are several red flags that suggest this may not be a legitimate store.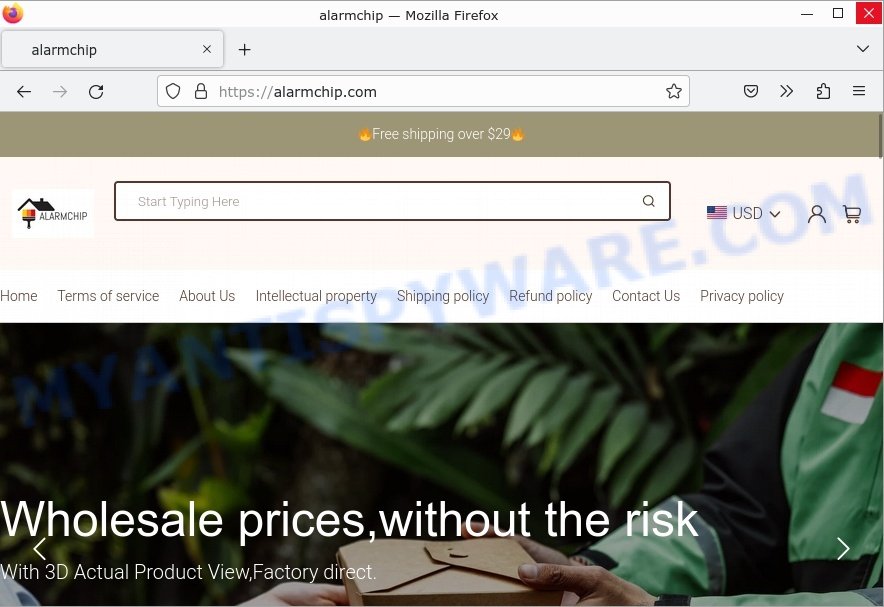 Domain Information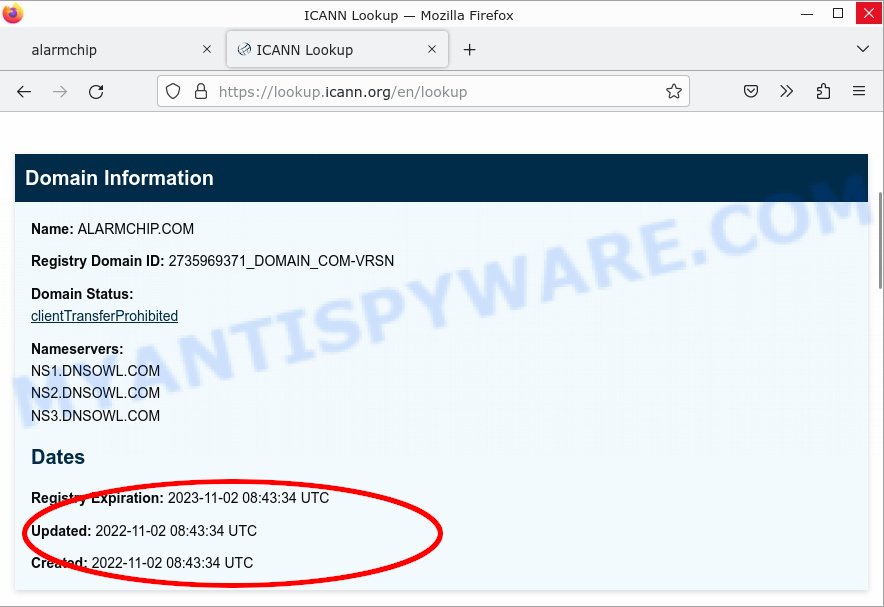 According to Whois records, alarmchip.com was registered on November 2, 2022, and is set to expire on November 2, 2023. This means that the website is relatively new and may not have been around long enough to establish a reputation.
About Us
The store's About Us page describes how "when you reveal your true self, you open the door to possibilities," and "everything becomes a new opportunity to engage with the world around you." While this may sound inspiring, it doesn't provide any information about the store's background or mission, which is a cause for concern.
Contact Us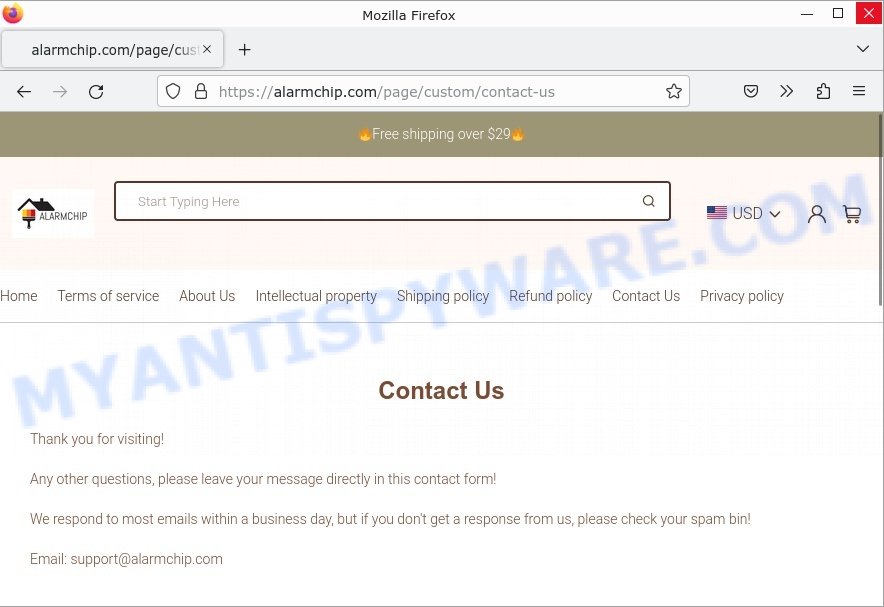 Alarmchip.com's Contact Us page only provides an email address for customer support: support@alarmchip.com. This is a red flag as legitimate online stores usually provide multiple ways to contact them, such as phone numbers and physical addresses.
Reviews
Upon searching for reviews of alarmchip.com, we found that there were no positive reviews available. However, some sites report that this store is a scam. This lack of positive feedback is concerning and should make potential customers wary.
Suspicious Activity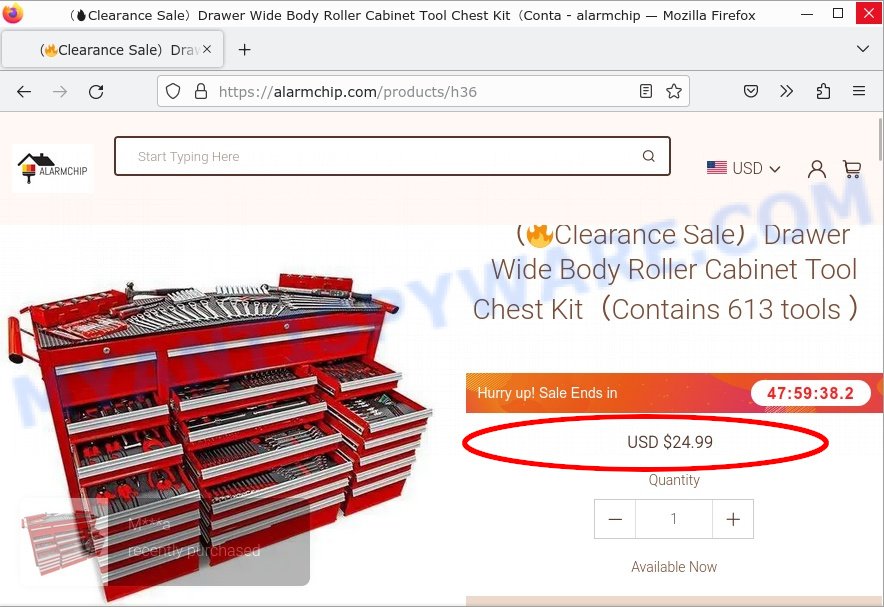 One of the most suspicious activities we found on alarmchip.com is the offer to purchase the Drawer Wide Body Roller Cabinet Tool Chest Kit for $24.99. This kit supposedly contains 613 tools and has a real cost of $8,889.00. This is a significant discrepancy in price and indicates that the store may be engaging in fraudulent activities.
Conclusion
Based on our research, we cannot recommend alarmchip.com as a legitimate online store. The lack of information about the store's background and mission, the absence of multiple ways to contact them, the lack of positive reviews, and the suspicious activity surrounding the Drawer Wide Body Roller Cabinet Tool Chest Kit all indicate that this may be a scam website. We recommend avoiding this store and instead shopping from established and reputable online stores.
9 Tips for Safe Online Shopping
Online shopping has become a popular and convenient way to purchase items from the comfort of your own home. However, with the rise of online shopping, there has also been an increase in scams and fraudulent websites. To shop safely online, here are some tips to follow:
Stick to well-known and trusted websites that have a good reputation. You can research a website's reputation by looking for reviews or checking with the Better Business Bureau.
Make sure the website you are shopping on has a secure connection by looking for a padlock symbol in the browser bar or the letters "https" in the website's URL.
Avoid using public Wi-Fi when making purchases as these networks are not secure and can be easily hacked.
Create strong passwords for your online shopping accounts and change them regularly.
Be cautious of websites that ask for unnecessary personal information, such as your social security number or date of birth.
Regularly check your credit card statements for any unauthorized charges.
Use a credit card rather than a debit card when making online purchases as credit cards offer more protection against fraud.
Consider using two-factor authentication when making online purchases as an extra layer of security.
If a deal seems too good to be true, it probably is. Use common sense when shopping online and be cautious of websites offering unrealistic discounts.
By following these tips, you can help protect yourself and your personal information when shopping online.