Maosap.com, an online store that sells apparel and other goods, has been raising concerns about its legitimacy and trustworthiness among consumers. The website, which uses a free Google mailbox for customer support, has been flagged as a phishing site by Kaspersky, a reputable cybersecurity company. Moreover, reports of maosap.com being a scam have been circulating on the internet, leaving many consumers frustrated and seeking ways to get their money back.
If you're considering shopping on maosap.com or have already done so and are experiencing issues, it's important to be aware of these warning signs and take appropriate steps to protect yourself and your finances.
QUICK LINKS
Is Maosap a Scam or Legit Online Store?
There are several red flags that suggest maosap.com may not be a legitimate or trustworthy online store:
Use of a free Google mailbox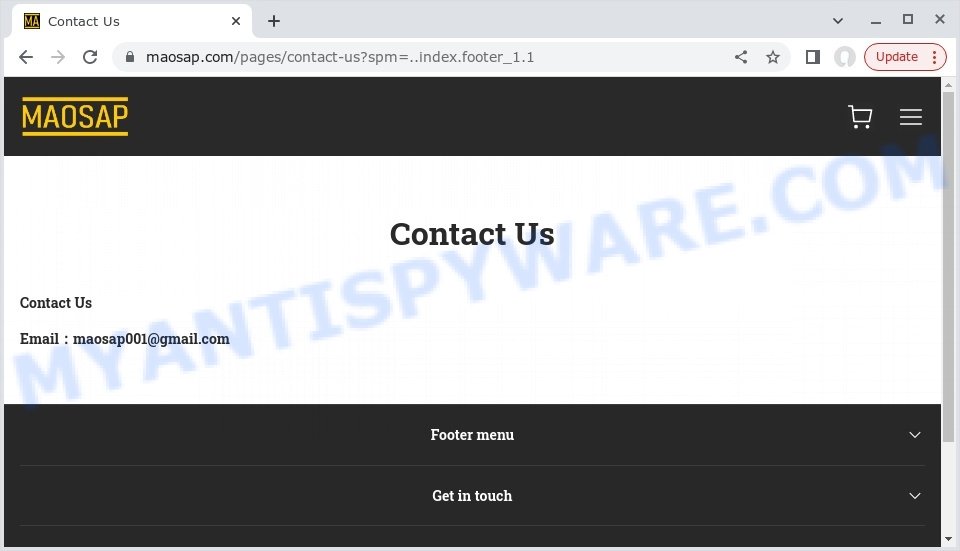 The fact that maosap.com uses a free mailbox on Google for customer support raises concerns about their professionalism and legitimacy. Most legitimate businesses use custom domain email addresses rather than free email services.
Kaspersky detection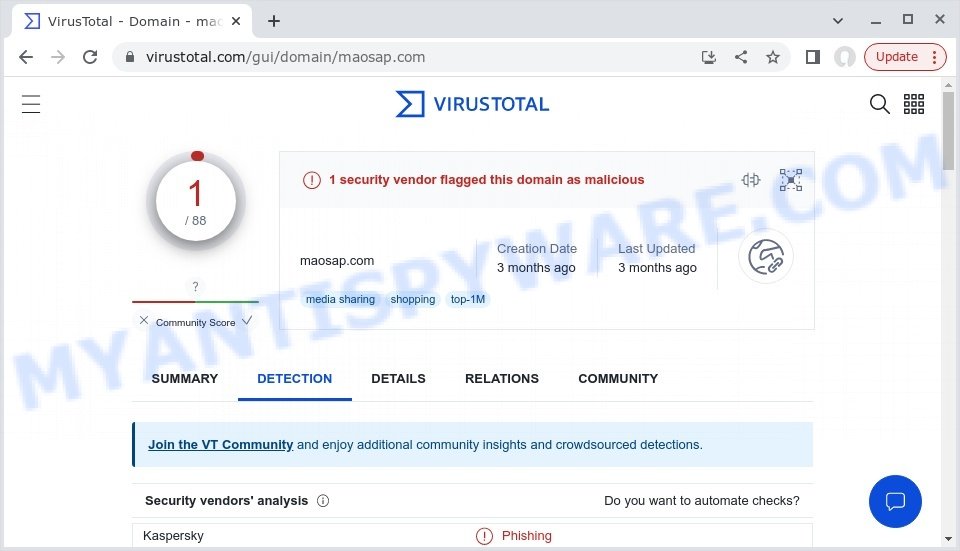 If Kaspersky, a reputable cybersecurity company, has flagged maosap.com as a phishing site, it is likely that the website is attempting to steal personal or financial information from visitors.
Recent registration date
The fact that the site was registered in November 2022 suggests that it is a relatively new website. While this doesn't necessarily mean that it's a scam, it may be a cause for concern, especially when combined with the other red flags.
Reports of scam
There are reports of maosap.com being a scam on the internet, this is another warning sign that the website should be avoided.
Overall, it's important to exercise caution when shopping online and to do your due diligence before making any purchases. In this case, based on the information provided, it may be best to avoid maosap.com and look for a more trustworthy online store to buy from.
How to spot and avoid a fake online store?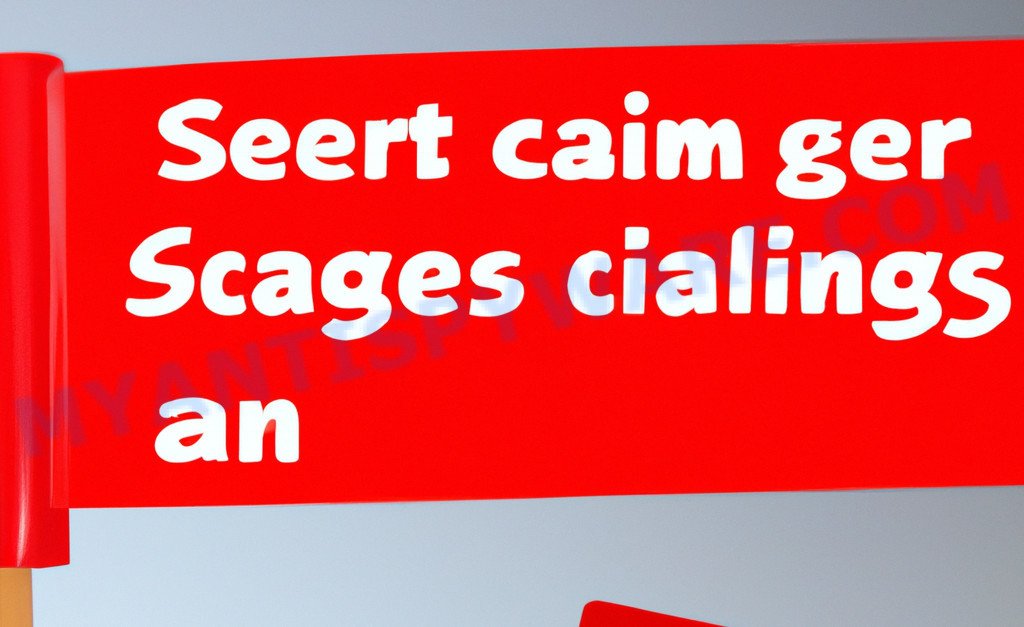 Online shopping has become increasingly popular, but it also carries certain risks, particularly when it comes to fake or fraudulent online stores. Here are some tips on how to spot and avoid a fake online shop:
Check for HTTPS and a padlock symbol in the URL bar. This indicates that the website is using encryption to protect your data.
Look for reviews and ratings of the website. Genuine websites will usually have positive feedback from customers, while fake ones may have little to no reviews or negative feedback.
Check the website's contact information. A legitimate online store will have a physical address, phone number, and email address for customer support.
Research the website on the internet. Search for the website's name and reviews, complaints or any warning signs about it before making a purchase.
Be wary of deals that are too good to be true. Fake online stores may offer steep discounts to lure in customers, but these deals may be a ploy to steal your money.
Avoid using payment methods that are not secure. Use payment methods such as credit card, PayPal or other payment methods that provide buyer protection.
Be wary of pop-ups or unsolicited emails directing you to a website. This may be a phishing attempt to get your personal and financial information.
By taking these precautions, you can reduce the risk of falling prey to fake online stores and ensure a safe and enjoyable online shopping experience.
What to do if you ordered something from a fake online store?
If you have already ordered something from a fake website and you suspect that it may be a scam, there are several steps you can take:
Contact the website's customer support.
If the website has provided contact information, try reaching out to their customer support to inquire about the status of your order. If the website does not respond or gives you unsatisfactory answers, it could be a sign that it is a fake website.
Check your payment method.
If you have paid for your order with a credit card, check your statement to see if the payment has gone through. If it has not, then you may have caught the scam in time, but if it has, you may need to dispute the charge with your bank.
File a dispute or chargeback with your payment provider.
If you have paid for your order with a credit card or other payment method that offers buyer protection, you may be able to dispute the charge or request a chargeback to get your money back.
Report the fake online store.
You can report the fake website to authorities such as the Federal Trade Commission (FTC) or the Internet Crime Complaint Center (IC3). This can help prevent others from falling victim to the same scam.
Learn from your experience.
Be more cautious in the future and take steps to ensure that you are shopping on legitimate websites that are secure and reputable.