Kaspersky virus removal tool also known as KVRT is a free program created by Kaspersky Lab to search for and remove trojans, worms, spyware, adware, PUPs and other malware. This tool uses the Kaspersky Anti-Virus core, but unlike it, KVRT cannot protect the computer from malicious software, this tool can only scan the computer, find malware and delete it.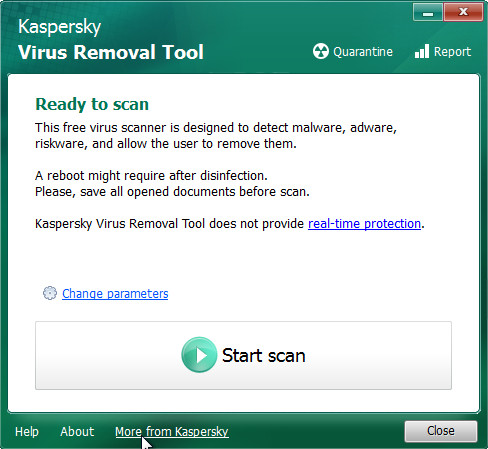 Kaspersky virus removal tool has a simple and intuitive interface. Its use is very simple. it's almost enough to download the program, start and run the scan. KVRT has one operating mode – scanning on demand of the user. The only thing the user can change is to choose what the tool will scan. This can be a separate file, an external device, a specific directory, or an entire computer. The utility also allows you to check the computer's RAM, the Windows registry, the boot sector of the hard drive, and other places where dangerous malware may be hiding.
Kaspersky virus removal tool features
Support for Windows 10, 8, 7, Vista, XP, 2000.
Easy interface.
Can be installed to an infected machine (Safe Mode supported).
Signature detection and heuristic analyzer.
System Analysis and interactive scripting language.
Quarantine to hold threats and restore them at your convenience.
Works together with other antimalware and antivirus utilities.
Freeware.
Using Kaspersky virus removal tool
Download Kaspersky virus removal tool from here and save it directly to your Windows Desktop. When file has finished downloading you will now see an icon on your desktop similar to the one below.


Double-click on the KVRT icon found on your desktop. You may see a screen similar to the one below.


Once initialization process is finished, you will see the Kaspersky virus removal tool screen as shown below.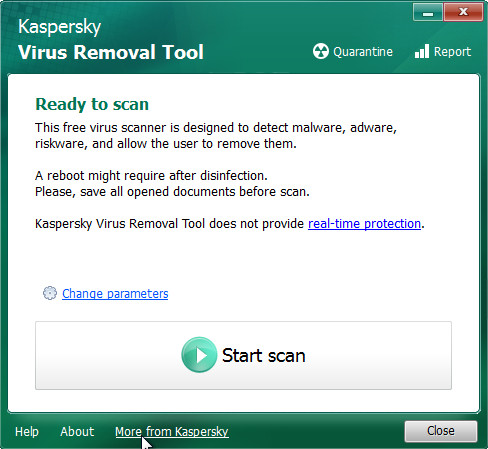 Click Change Parameters and set a check near all your drives.
Click OK to close the Parameters window.
Click Scan button. Kaspersky virus removal tool will now start scanning your computer for known infections. This procedure can take some time, so please be patient.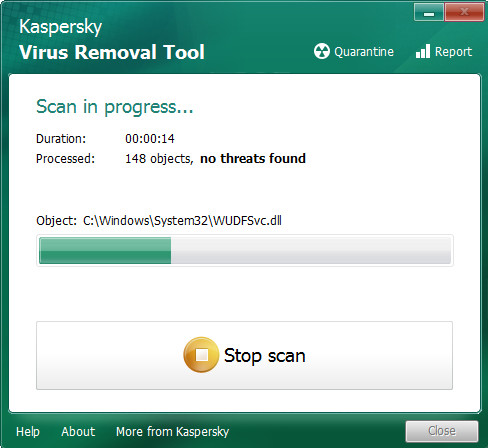 When KVRT has finished scanning, you will see a screen like shown below.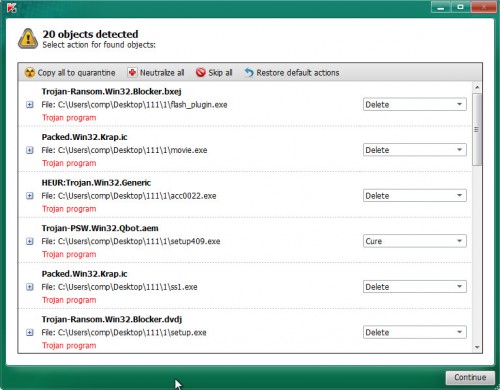 Click on Continue to start a cleaning process.