ZonedOut is a complete Internet Explorer Security Zone Manager. Manage Zone Sites at the Current User and Local Machine level in style.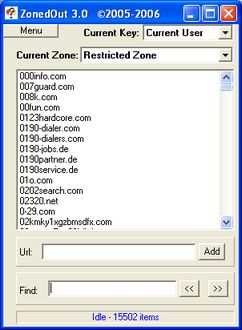 Program includes a help file with General Usage notes, An outline of Commands, and the Freeware License Agreement. It is very import to read this help file.
Read the article What is "Internet Zone" ? How to use "Internet Zone Settings" for more info about Internet Zone`s.
Download ZonedOut from here to .