Panda Online Scanner also known as Panda ActiveScan is a free online antivirus to combat viruses, spyware and other Internet threats. But small comment, you should register at Panda site to use disinfect function.
Panda Online Scanner Features:
Scans, disinfects and eliminates viruses, worms and Trojans from all system devices, hard disks, compressed files and all your email.
Detects spyware. 84 percent of malware installed on computers worldwide is spyware. Do you know if your PC is spyware free?
Detects the following types of malware: Dialers, Hacking tools , Jokes, Security risks.
Supports Internet Explorer and Firefox
Always up-to-date
Use the following instructions to scan your computer with Panda Online Scanner
Click here for open Panda Online Scanner site.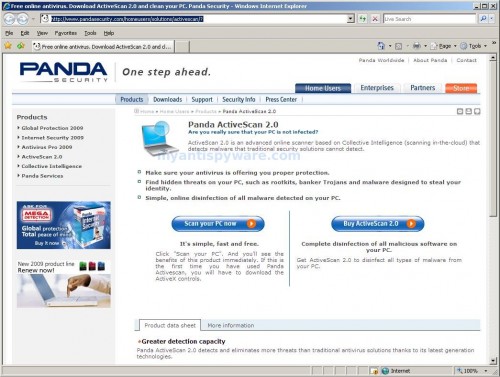 Click on Scan You PC Now, then click Scan Now.The scanner will start downloading the active X component. Once the downloads have finished, you will see a prompt simular shown below.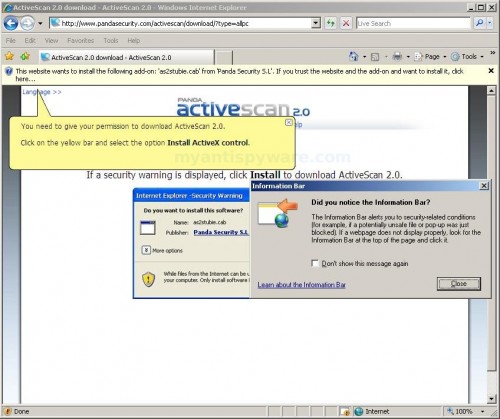 Click to yellow bar at top and select Install Active X control as shown below.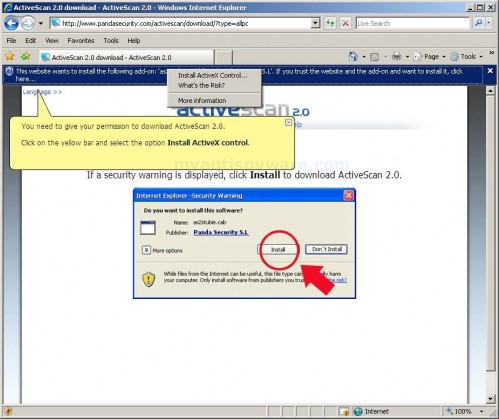 Panda Online Scanner Active X will be loaded after that you will see a Security Warning prompt similar to the figure below.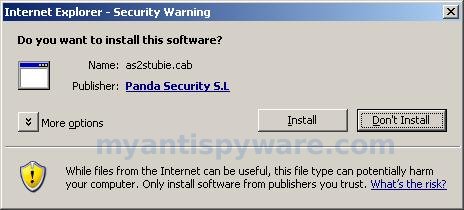 This is normal and safe and you can click on the Install button to continue. Panda Online Scanner will now start downloading and updating ActiveScan components as shown below.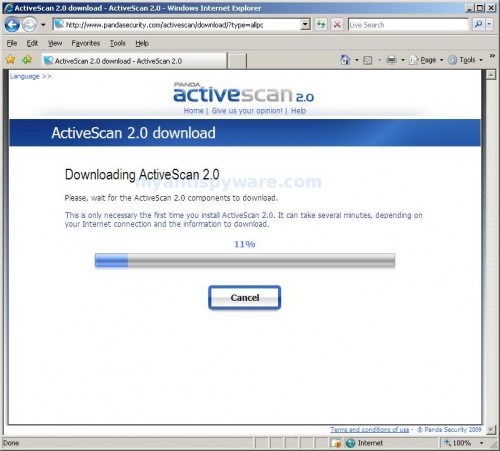 When Panda Online Scanner has finished updating, it will start scanning your computer for known infections. This procedure can take some time, so please be patient.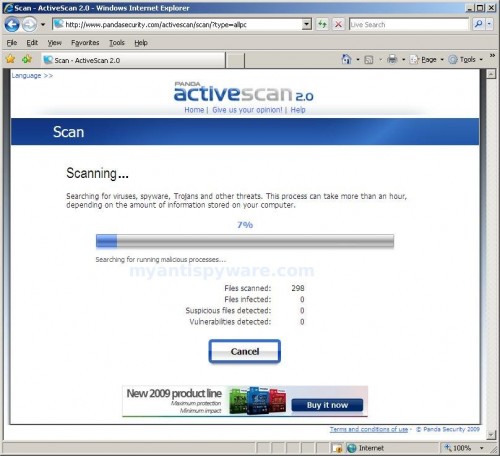 When Panda Online Scanner has finished scanning, result of scanning will be open.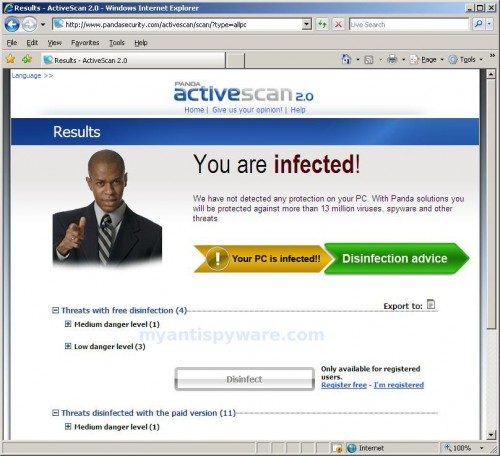 Click Disinfect to start removing the found threats (you should have a registered account).
Click on Export to, if you need to save result of scanning.