I received this email today. Never used OpenSea or made an account there.
Looks very legit but the context is very suspicious.
It is looking like this might be a widespread phishing attempt?
1 Answers
I also received the "Opensea Please verify your email address" message and it is indeed very suspicious.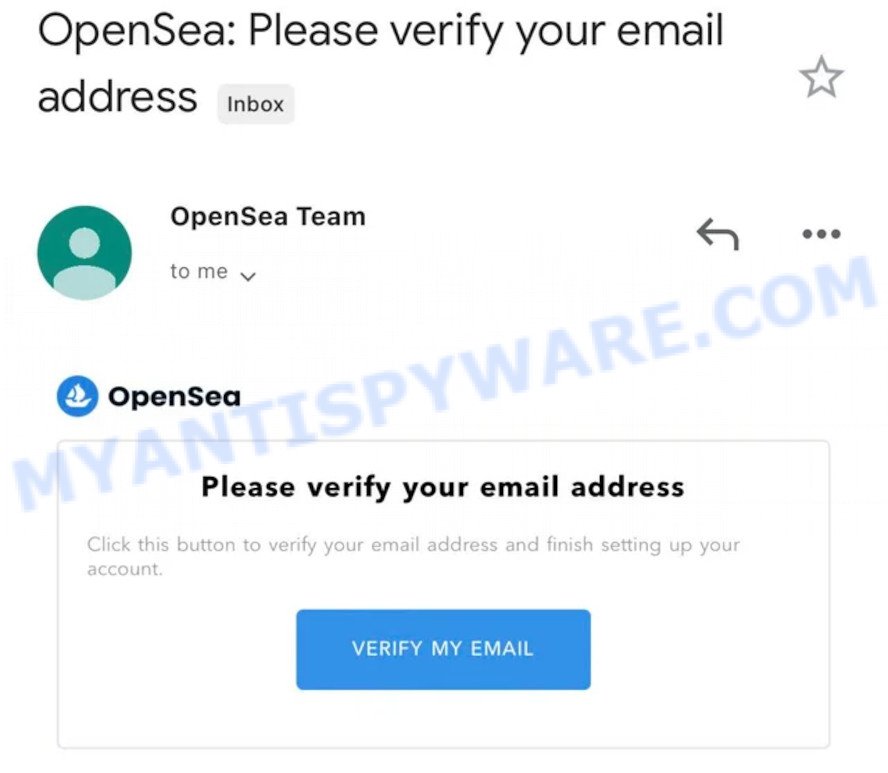 On the Reddit forum, hundreds of users have written about receiving such emails. This email is similar to the scams we wrote about earlier:
OpenSea Phishing Scam – NFT Phishing Scam – Fake OpenSea Emails, Your MetaMask wallet has not yet been verified.
In any case, we advise everyone who receives such letters to follow a few simple tips.

NEVER share your OpenSea passwords/passphrases, secret recovery phrases.
If there's a link in the scam message, do not click it.
NEVER enter OpenSea log-in credentials into any website online.
Scan your device for malware.
Install an anti-phishing software.