Recently, a phishing email titled "Please Update Your Personal Information with Halifax!" began circulating, targeting unsuspecting Halifax customers. This deceptive email cleverly imitates official Halifax communication, using the bank's familiar logos and tones to appear genuine. Within its content, it urges prompt action, subtly manipulating recipients into updating their personal information on a counterfeit website. In this article, we'll dissect the nuances of this scam, exploring its mechanics and providing insights on how to identify and counteract such threats. 🚫📧🛡️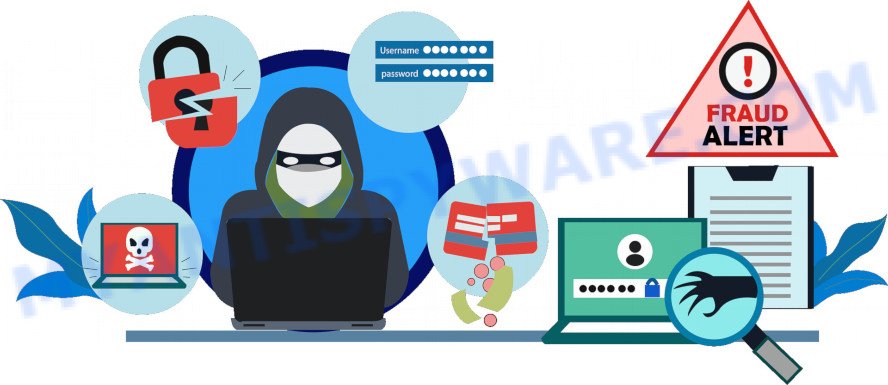 Table of Contents
Introduction to the Halifax Update Your Information Scam 📩
The Halifax "Update Your Information" scam is a deceptive phishing scheme specifically targeting Halifax bank customers. Fraudsters, posing as representatives of Halifax, send out emails urging recipients to update their personal information. These emails contain a link or button that redirects to a counterfeit Halifax website, carefully crafted to mimic the genuine one. Unsuspecting users, believing they're on the official site, might input their credentials and other personal details, which are then harvested by the scammers. This deceptive approach not only compromises the personal data and financial security of the individual but also undermines the trust in authentic communications from the bank.
The email read as follows:
Subject: Please Update Your Personal Information with Halifax!
HALIFAX
Dear.
Greetings from Halifax!
At Halifax, we value the trust you've placed in us to safeguard your personal information. Part of our commitment to you involves ensuring that the information we hold is both accurate and up-to-date, in line with legal and regulatory standards.
Why Is This Important?
Safety & Security: Up-to-date records help safeguard your account against potential threats and fraudulent activities.
Efficient Services: Correct information ensures you experience seamless banking services without any unnecessary delays.
Compliance: Keeping your details current helps us adhere to important regulatory obligations, maintaining the industry's trust in our operations.
What We've Noticed
Upon a recent review, we identified certain aspects of your personal records that might require an update.
Please act promptly. Ensuring your information is accurate benefits not just us, but more importantly, you – our esteemed customer.

Update Information
Halifax Phishing Red Flags 🚩
Here are some signs that can help identify the Halifax Update Your Information scam:
Generic Salutation 📧: The email begins with a vague "Dear" without specifically addressing the recipient by name. Genuine Halifax emails will typically use your first or full name.
Sense of Urgency ⏳: The email might press the reader with statements like "Please act promptly", trying to push for hasty actions without thorough verification.
Suspicious Links 🔗: Presence of links or buttons asking you to "Update Information". Hovering over these links often reveals a URL different from Halifax's official site.
Email Address Red Flags ✉️: The sender's address might look similar to Halifax's official email but with minor differences or oddities.
Vague Consequences ❓: Unlike genuine bank communications that specify consequences for non-action, scam emails might be vague, only hinting at potential issues.
Overly Formal Language 📜: While trying to seem authentic, scam emails often use an overly formal tone or language that doesn't align with typical bank communication.
No Direct Contact Information 📞: The absence of direct phone numbers or contact details for the bank, or the provision of potentially fake ones.
How the Scam Works 🕵️‍♂️
The Halifax email scam is a trick targeting bank customers. Here's a breakdown of the steps involved:
The Convincing Subject 📧
The email begins with the subject "Please Update Your Personal Information with Halifax!". This is a deliberate choice, using a direct call to action that sounds official and urgent. The aim is to get the recipient to open the email immediately.
Crafted Body Text 📖
Upon opening the email, customers are greeted with the "HALIFAX" header, lending further authenticity. The initial message emphasizes Halifax's commitment to safeguarding personal information, thereby building trust. The scam often capitalizes on this trust by inserting convincing reasons for the email, like "Safety & Security", "Efficient Services", and "Compliance". These sections are crafted to sound as if they're genuinely in the best interest of the customer.
The Alarm Bells 🚨
The "What We've Noticed" section introduces a subtle sense of concern. By stating they've identified discrepancies in the user's records, the email nudges the user towards taking immediate action. The final touch is the "Please act promptly" line, pushing urgency.
The Trap Link 🎣
The "Update Information" button or link is the final piece of the puzzle. Once clicked, this likely leads users to a counterfeit Halifax website where they're prompted to enter personal and banking details.
---
The scammers, after collecting this sensitive data, are well-equipped to access genuine bank accounts, make unauthorized transactions, or even sell these details on black markets. To shield oneself from such threats, one must verify any such email content with Halifax directly, using official and trusted communication methods.
Examples of such scams
Unfortunately, the Halifax Update Your Information Scam is just one of many similar types of scams that cybercriminals use to steal personal and financial information from unsuspecting victims. These types of scams often rely on social engineering tactics, such as urgency or fear, to trick victims into divulging sensitive information.
Here are some other examples of scams that operate in a similar manner: Financial Assistance Department Scam Email, Cash Settlement Awarded Email Scam, and Geek Squad Email Scam.
What to Do If You Receive the Email 🤔
If you come across the deceptive "Please Update Your Personal Information with Halifax!" email, follow these steps to ensure your safety:
Do Not Click ❌🔗
Avoid clicking any links or downloading attachments from the email. These could lead you to fake websites or potentially install malicious software on your device.
Verify Directly ☎️
If you're unsure about the email's legitimacy, contact Halifax using a phone number from their official website or the back of your bank card – not any number provided in the suspicious email.
Report It to NCSC 📩:
Forward suspicious emails to the National Cyber Security Centre (NCSC) at report@phishing.gov.uk. They work to combat such scams and help keep others safe.
Flag as Phishing 🚩:
Flag fake messages as 'phishing' in your email client. This action alerts your email provider about the scam, which can help stop its spread and protect other users.
Change Passwords 🔒
As a precaution, change your online banking password. Ensure it's strong and unique, combining letters, numbers, and symbols.
Monitor Accounts 👀
Keep an eye on your bank statements for any unauthorized transactions. If you spot anything unusual, contact your bank immediately.
Stay Updated 📚
Regularly update your computer's and phone's software and security protections. This helps in safeguarding against potential threats.
Educate & Share 💬
Inform friends and family about the scam so they can also stay vigilant.
Summary Table of the Halifax Email Scam
| | |
| --- | --- |
| Email Subject | "Please Update Your Personal Information with Halifax!" |
| Sender Appearance | Poses as an official Halifax communication with a logo and formal tone. |
| Key Content | Emphasizes the importance of "Safety & Security", "Efficient Services", and "Compliance". |
| Red Flag Phrases | "What We've Noticed", "Please act promptly", "Update Information". |
| Purpose of the Email | To lure users into clicking the "Update Information" link or button. |
| Deceptive Link Action | Redirects to a counterfeit Halifax website designed to capture personal and banking details. |
| Potential Risks | Unauthorized account access, financial loss, identity theft, personal information being sold or misused. |
| Recommended Action | Do not click on links. Verify directly with Halifax using trusted methods. Report the email and change passwords. |
Conclusion
Halifax "Update Your Information" scam is a devious and well-executed phishing tactic specifically tailored to exploit the trust Halifax customers place in their banking communications. By employing professional language, leveraging a sense of urgency, and recreating the appearance of official Halifax emails, the perpetrators aim to mislead recipients into revealing sensitive personal and financial information. 🚫💼
Understanding the characteristics and motives behind this scam is crucial for consumers. By being vigilant and adhering to best practices such as directly verifying communications with Halifax and not clicking on suspicious links, customers can safeguard themselves against this and similar threats in the digital realm. 🛡️🌐