Suewat.com is an online store that raises numerous red flags indicating a potential scam. The most alarming aspect is its direct copying of the logo, texts, and photos from the legitimate "BED BATH & BEYOND" store, leaving no doubt about their intention to deceive unsuspecting customers. Moreover, the lack of positive reviews, extremely low prices on high-value items, and the use of stolen product photos further solidify our concerns.
To fully understand the extent of this scam and protect yourself from potential fraud, we strongly encourage you to read our detailed review. Don't fall victim to deceptive practices—stay informed and make informed decisions. For a quick summary of our findings, please refer to the table Summary of Suewat.com Review below.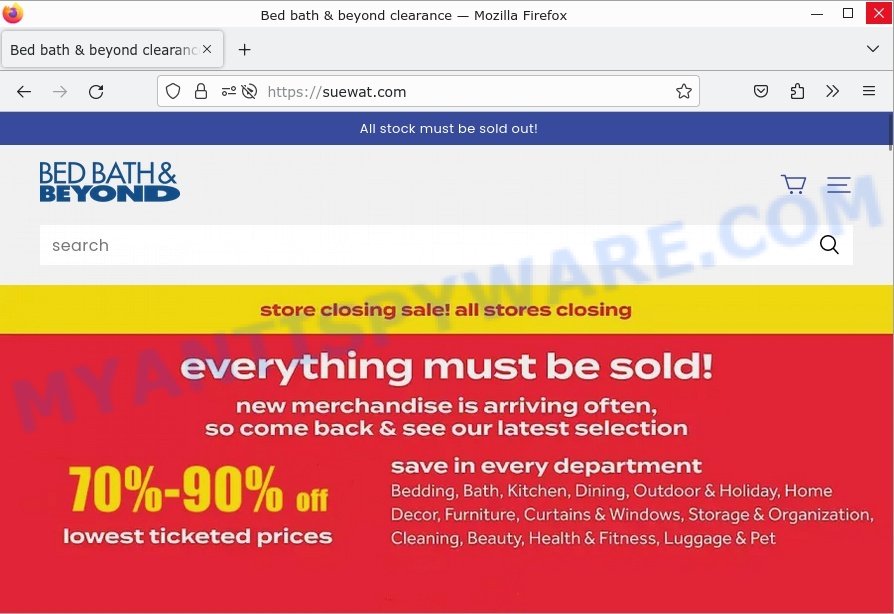 Suewat.com Review
Website Design and Logo
One of the most noticeable things about Suewat.com is its design, which closely resembles a common template used by many online stores. However, what's even more concerning is that they have completely copied the logo of the well-known brand "BED BATH & BEYOND" without making any changes.
Copying such a recognizable logo without permission is not only unethical but also illegal. It suggests that Suewat.com wants to trick potential customers into thinking that they are associated with or authorized by "BED BATH & BEYOND". This kind of misrepresentation is a major warning sign that should not be ignored.
The fact that Suewat.com has replicated design elements and the logo of a well-known brand is a clear indication of a potential scam.
Products and Categories
Suewat.com claims to offer a variety of categories, including Retro Various Design Desk Lamps, Bedding Inventory Summer Sale, Garden Tools, Kitchen, Outdoor, and Chair. However, a closer examination of the products raises numerous concerns.
One significant red flag is the use of product photos that have been clearly taken from other websites. This suggests that Suewat.com is using stolen images to showcase their products, which raises doubts about the authenticity and actual quality of the items they claim to sell. It is important to be wary of any online store that resorts to using stolen images, as it indicates a lack of genuine products or a deliberate intent to deceive customers.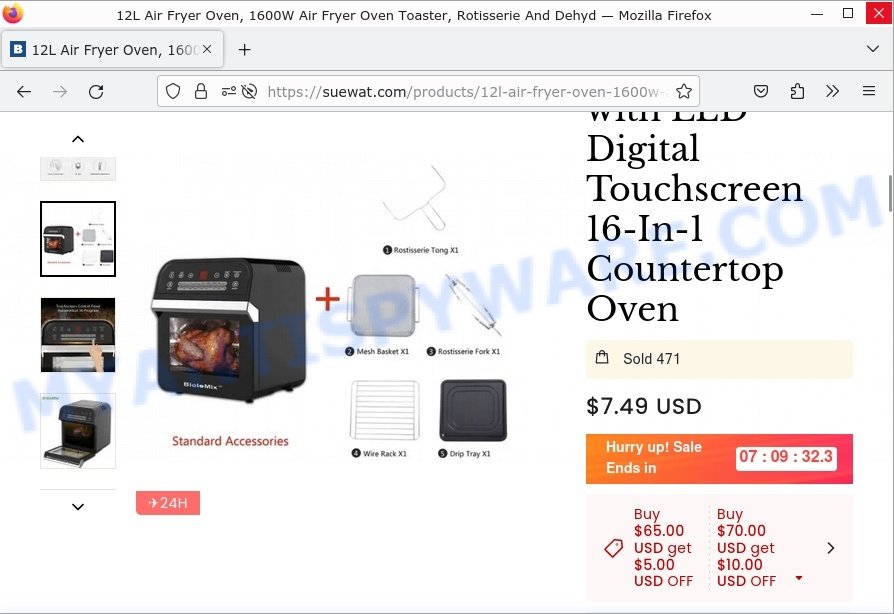 Additionally, the prices listed on Suewat.com are astonishingly low, which should raise immediate suspicion. For instance, they advertise a 12L Air Fryer Oven, 1600W Air Fryer Oven Toaster, Rotisserie And Dehydrator with LED Digital Touchscreen for an unbelievably low price of $7.49, despite its true market value being well over $800. Such heavily discounted prices are often used as bait by scammers to entice unsuspecting shoppers into making purchases.
Encountering a website with drastically low prices necessitates extreme caution. Scammers frequently employ this tactic to deceive customers, often resulting in receiving substandard or counterfeit products, or even facing complete non-delivery and loss of money.
Customer Reviews
When it comes to Suewat.com, there is a notable absence of positive reviews online, which is a significant cause for concern. Upon investigation, it becomes apparent that the lack of positive feedback is a prevailing theme surrounding this online store.
Multiple reviews and reports online have labeled Suewat.com as a scam. These negative experiences suggest that Suewat.com may not fulfill its promises and could potentially be fraudulent in nature.
Contact Information
When assessing the contact information provided by Suewat.com, several concerning aspects come to light. The absence of a phone number and the lack of any social media presence raise red flags about the legitimacy and transparency of the online store.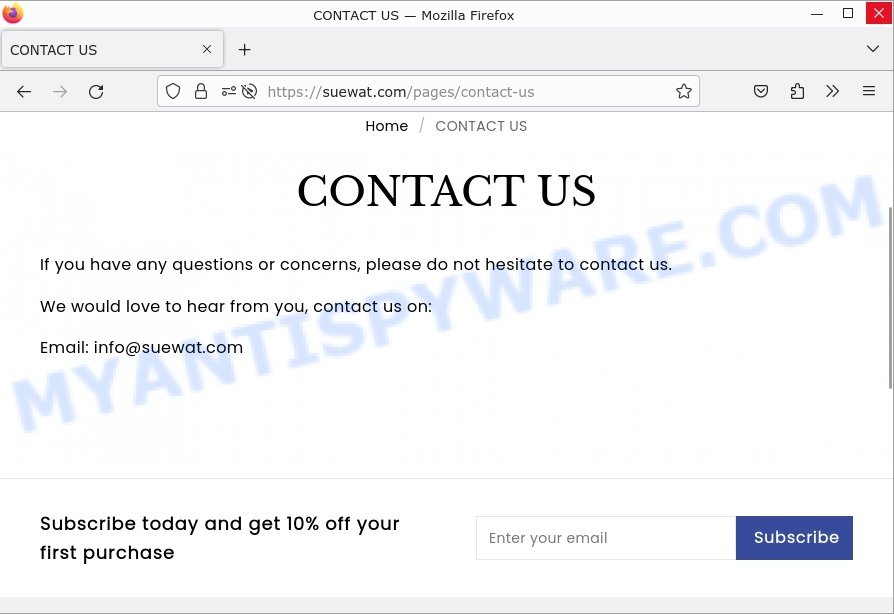 The only contact method listed is an email address: info@suewat.com. While email communication can be legitimate, the absence of alternative means of contact makes it difficult for customers to reach out for support or address any concerns they may have.
WHOIS Information
According to the WHOIS data, Suewat.com was created on 2023-06-02. The relatively recent creation and update dates raise suspicions, as scammers often create new websites to evade detection and operate anonymously.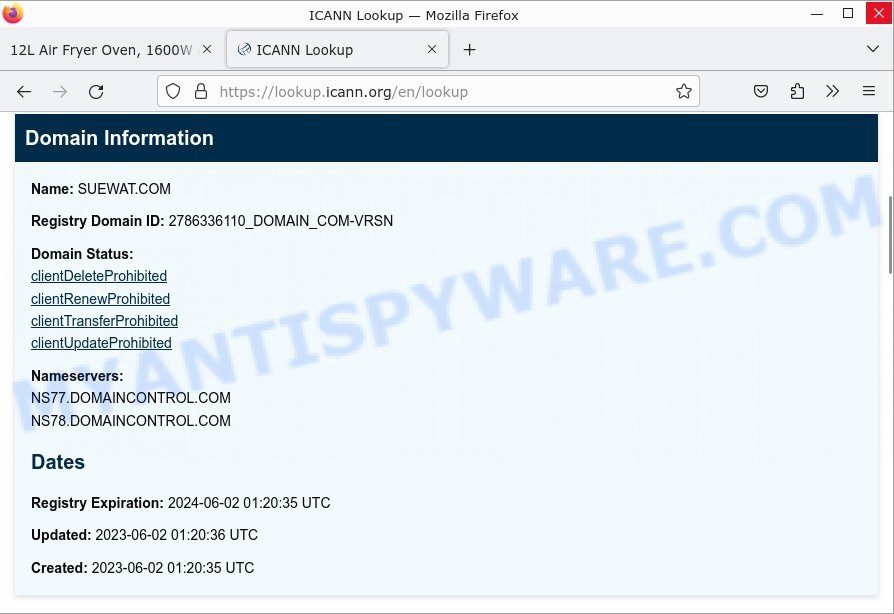 Furthermore, the WHOIS information reveals that the contact details are hidden or withheld for privacy. This means that the individuals or entities behind Suewat.com have chosen to keep their identity concealed, making it difficult to verify their legitimacy or establish trust.
Conclusion
In conclusion, the discovery of Suewat.com, along with previously reported fake stores such as Wild-ant.com and Betteronsite.com, highlights a concerning trend of scams targeting the reputable brand "BED BATH & BEYOND". These fraudulent websites employ deceptive tactics, including copying the logo, using stolen images, and offering extremely low prices, all aimed at tricking unsuspecting consumers.
The presence of multiple fake stores imitating the same brand underscores the persistence of these scams and the need for heightened vigilance. It is crucial for consumers to exercise caution and take proactive measures to protect themselves from falling victim to such fraudulent schemes.
When encountering online stores, particularly those resembling well-known brands, it is vital to verify their authenticity. Conduct thorough research, check for customer reviews, and scrutinize pricing and product details to identify any red flags or inconsistencies.
By reporting and raising awareness about these fake stores, we aim to empower consumers with the knowledge they need to make informed decisions and avoid potential financial loss or receiving counterfeit goods.
Summary
| | |
| --- | --- |
| Store Name | Suewat.com |
| Categories | Retro Various Design Desk Lamps, Bedding Inventory Summer Sale, Garden Tools, Kitchen, Outdoor, Chair |
| Pricing | Unrealistically low prices (12L Air Fryer Oven, 1600W Air Fryer Oven Toaster, Rotisserie And Dehydrator with LED Digital Touchscreen for $7.49, real price over $800) |
| Reviews | No positive reviews found, warnings of scam. |
| Logo and Design | Logo closely resembles "BED BATH & BEYOND" |
| Contact Information | Limited contact information: Email – info@suewat.com. |
| WHOIS Information | Created on June 2, 2023; WHOIS contacts hidden |
| Recommendation | It is strongly advised to avoid making any purchases or sharing sensitive information on this website. |
Other Suspicious Online Shops to Avoid
As part of our ongoing effort to protect our readers from potential scams, we have compiled a list of other suspicious online shops that you should be aware of. These shops share similar characteristics and tactics to Suewat.com, and they use deceptive practices to lure in unsuspecting buyers. It's crucial to remain vigilant when shopping online and to be aware of the warning signs of a potential scam. Below we will highlight some of the other suspicious online shops that you should avoid to protect your personal and financial information.
Here are a few examples of the suspicious online shops: Birkenstockonline-us.com, Igloocoolersus.com and Wild-ant.com.
How to spot and avoid a fake online store?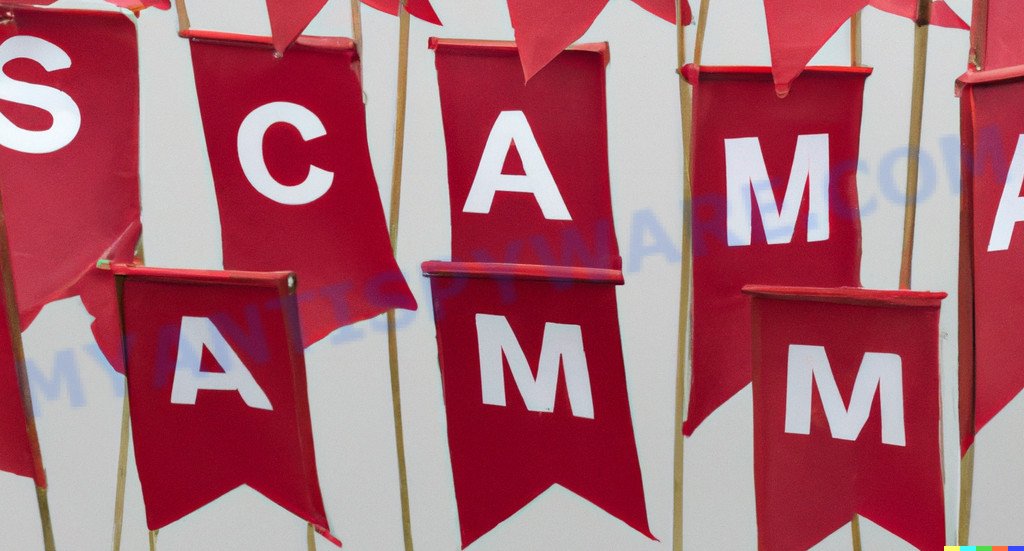 Online shopping has become increasingly popular, but it also carries certain risks, particularly when it comes to fake or fraudulent online stores. Here are some tips on how to spot and avoid a fake online shop:
Check for HTTPS and a padlock symbol in the URL bar. This indicates that the website is using encryption to protect your data.
Look for reviews and ratings of the website. Genuine websites will usually have positive feedback from customers, while fake ones may have little to no reviews or negative feedback.
Check the website's contact information. A legitimate online store will have a physical address, phone number, and email address for customer support.
Research the website on the internet. Search for the website's name and reviews, complaints or any warning signs about it before making a purchase.
Be wary of deals that are too good to be true. Fake online stores may offer steep discounts to lure in customers, but these deals may be a ploy to steal your money.
Avoid using payment methods that are not secure. Use payment methods such as credit card, PayPal or other payment methods that provide buyer protection.
Be wary of pop-ups or unsolicited emails directing you to a website. This may be a phishing attempt to get your personal and financial information.
By taking these precautions, you can reduce the risk of falling prey to fake online stores and ensure a safe and enjoyable online shopping experience.
What to do if you ordered something from a fake online store?
If you have already ordered something from a fake website and you suspect that it may be a scam, there are several steps you can take:
Contact the website's customer support.
If the website has provided contact information, try reaching out to their customer support to inquire about the status of your order. If the website does not respond or gives you unsatisfactory answers, it could be a sign that it is a fake website.
Check your payment method.
If you have paid for your order with a credit card, check your statement to see if the payment has gone through. If it has not, then you may have caught the scam in time, but if it has, you may need to dispute the charge with your bank.
File a dispute or chargeback with your payment provider.
If you have paid for your order with a credit card or other payment method that offers buyer protection, you may be able to dispute the charge or request a chargeback to get your money back. Use the steps (https://consumer.ftc.gov/articles/what-do-if-you-were-scammed) to try to stop a transaction, get a transaction reversed, or get a refund.
Report the fake online store.
You can report the fake website to authorities such as the Federal Trade Commission (FTC) at https://ftc.gov/ or the Internet Crime Complaint Center (IC3). This can help prevent others from falling victim to the same scam.
Learn from your experience.
Be more cautious in the future and take steps to ensure that you are shopping on legitimate websites that are secure and reputable.