Hadeiz.com is a suspicious online store that appears to be a scam. Several red flags indicate that this site may not be legitimate, including the lack of positive reviews, hidden products with very low prices that don't correspond to the main categories, and a company address inserted as an image with no links to social media pages. Additionally, FADEL-BEATTY LIMITED, the company managing Hadeiz.com, has been linked to other fraudulent websites in the past.
Read on for a detailed analysis of Hadeiz.com and why you should be cautious before making any purchases on this website. For a quick summary of our findings, please refer to the table Summary of Hadeiz.com Review below.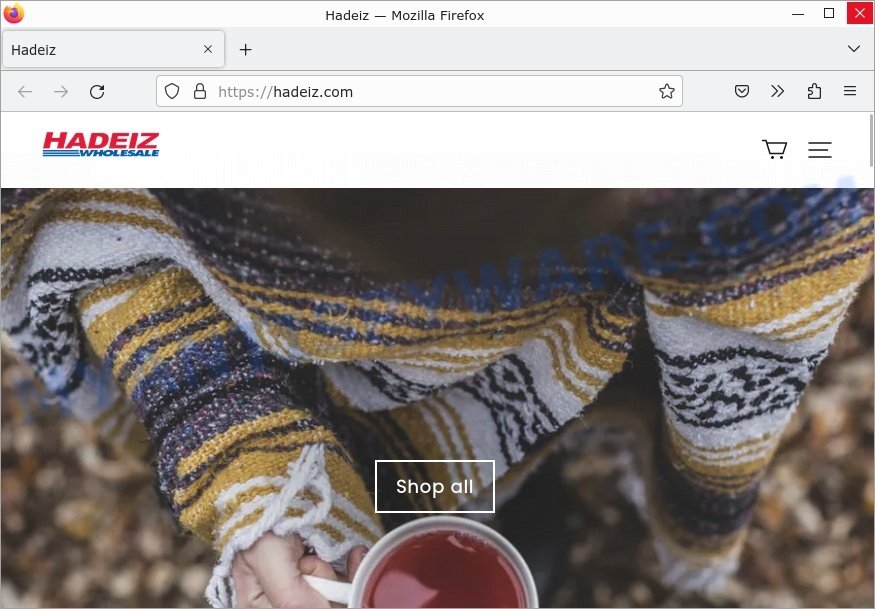 Website Design
The design of Hadeiz.com is simple and unremarkable. The website has a white background with black text, and the product images are presented on a plain grid. However, one noteworthy aspect of the site is the logo, which has been created to look very similar to the Costco logo. The Hadeiz.com logo features the word "Hadeiz" in red letters, reminiscent of the Costco logo, and below it is the word "WHOLESALE", also in all caps, as it appears on the Costco logo. This logo design may be an attempt to lend credibility to the site and make it appear more legitimate than it actually is. However, it is also a common tactic used by scammers to create a false sense of trust.
Product Listings
Hadeiz.com's product selection is limited, with only 64 products listed on the site. However, the site has been known to promote hidden products via Facebook ads, which are not visible on the main page or category pages.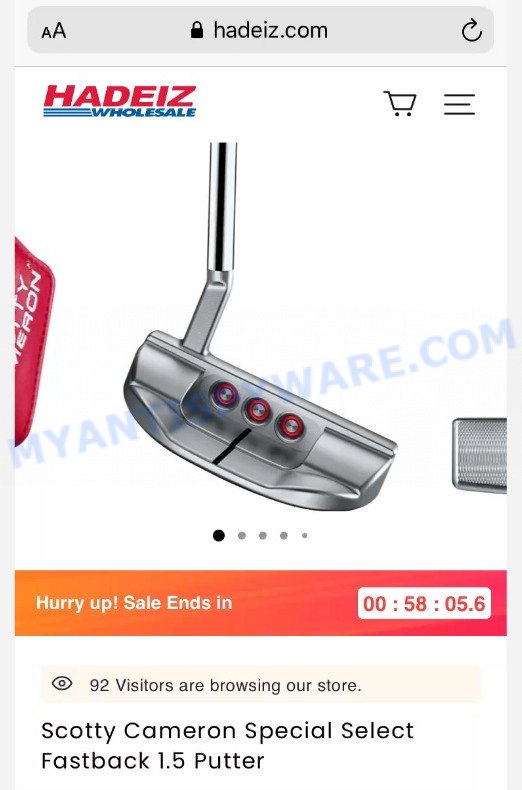 The fact that Hadeiz.com is advertising hidden products on Facebook is concerning, as many scammers use this tactic to promote fraudulent products. These hidden products have very low prices, and they do not correspond to the categories present on the main page, which raises further suspicion.
It is possible that these hidden products do not exist or are of extremely poor quality, which is why they are not advertised on the main page. Customers who are lured in by these low prices may end up receiving a product that is vastly different from what was advertised, or no product at all.
Hadeiz.com Golf Clubs
Hadeiz.com has a hidden section on its website called "Golf Clubs", which offers various golf club sets at extremely low prices. The section is likely an attempt by the scammers behind Hadeiz.com to attract more customers and generate revenue.
The golf club sets listed in this section are offered at a fraction of their actual retail prices, with some sets priced as low as $47, which is significantly lower than their market value. For example, the Callaway Rogue ST MAX Hybrid, which is listed on the website for $47, typically sells for over $200. Similarly, the Callaway MAVRIK Irons, which are listed for $47 on the website, have an actual retail price of $699.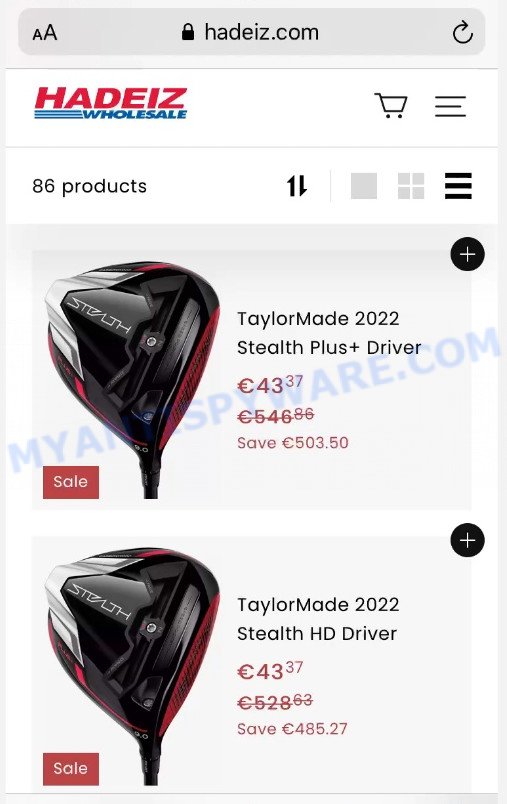 This extremely low pricing is a common tactic used by online scammers to attract unsuspecting customers who are lured in by the promise of a great deal. However, in reality, the scammers behind Hadeiz.com have no intention of delivering the products or fulfilling any orders, and are simply attempting to defraud customers and steal their money.
Furthermore, the store claims to be in its final push to clear inventory and will be permanently closing in a month, which is another common tactic used by scam websites to create a sense of urgency and encourage customers to make a purchase without doing proper research.
Customer Reviews
A quick search online reveals that Hadeiz.com has no positive reviews. In fact, several reviews suggest that the website is a scam. This lack of positive feedback is another red flag that suggests Hadeiz.com is not a legitimate online store.
Contact Information
The contact information for Hadeiz.com is limited and raises suspicion. The only available contact method is through email at support@hadeiz.com. There is no phone number or links to social media pages provided on the website. Additionally, the company address is listed as an image and not as text on the website.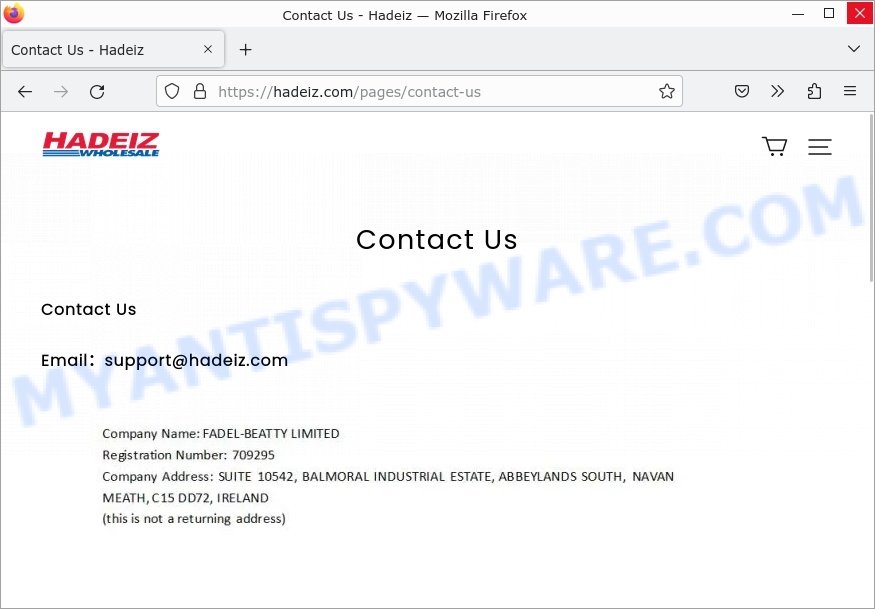 Hadeiz.com is allegedly managed by FADEL-BEATTY LIMITED, which has been associated with numerous fraudulent websites. The company's physical address is listed as SUITE 10542, BALMORAL INDUSTRIAL ESTATE, ABBEYLANDS,NAVAN MEATH, C15 DD72, IRELAND. However, it is not clear if this is an actual office location or just a virtual office space.
The lack of detailed contact information and the association with a potentially fraudulent company raise concerns about the legitimacy of Hadeiz.com. Customers should exercise caution when considering making a purchase from this website.
Whois Information
According to the WHOIS record, the site was created on January 9th, 2023, and is set to expire on January 9th, 2024. The record was last updated on January 9th, 2023, which suggests that the site is relatively new.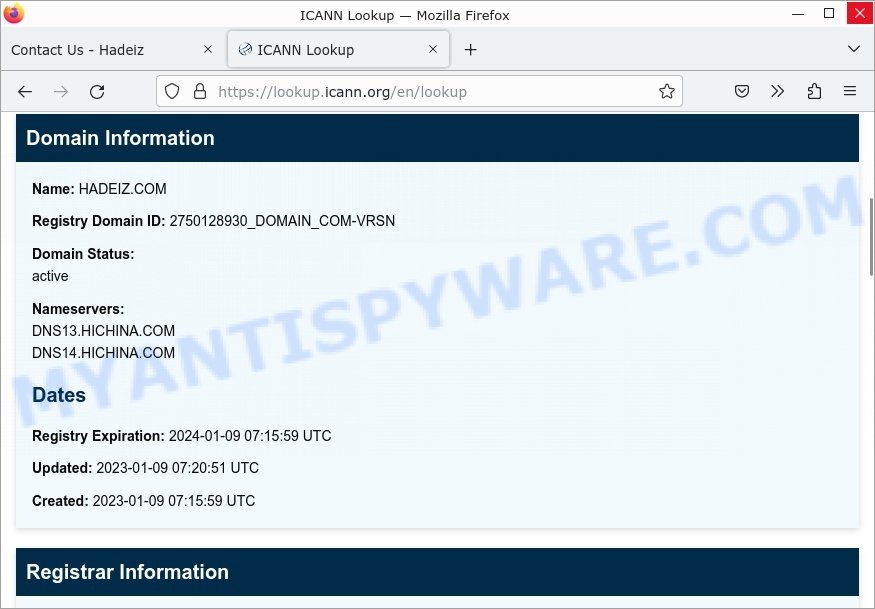 Unfortunately, the WHOIS record also reveals that the contact information for the site's owner is hidden, which is a common tactic used by scammers to avoid being tracked down. This lack of transparency makes it difficult for potential customers to verify the legitimacy of the site and raises red flags.
Conclusion
In conclusion, based on the evidence presented, Hadeiz.com appears to be a scam website. The site has a number of red flags that suggest that it is not a legitimate online store.
The design and logo of Hadeiz.com bear a striking resemblance to the Costco logo, which is a common tactic used by scammers to make their sites appear more trustworthy. The limited product selection, and hidden products with prices that do not match the categories on the main page, is also suspicious.
The lack of positive reviews online and the fact that the company address is provided only as an image, with no phone number or links to social networks, further suggest that Hadeiz.com is a fraudulent site. The use of FADEL-BEATTY LIMITED, a company associated with other scam websites, as the site's management company only adds to the suspicion.
Moreover, some users have reported seeing Facebook ads for the hidden products on Hadeiz.com, which is another common tactic used by scammers to lure in unsuspecting victims.
In light of all these factors, it is strongly recommended that customers avoid making any purchases from Hadeiz.com. Anyone who has already made a purchase from the site should monitor their accounts closely for any signs of fraudulent activity and consider taking steps to dispute the transaction if necessary.
Summary
| | |
| --- | --- |
| Store Name | Hadeiz.com |
| Products | Women's pants, T-shirt, dress; hidden section "Golf Clubs" |
| Pricing | Suspiciously low prices |
| Examples | Scotty Cameron Special Select Fastback 1.5 Putter" for $42.79 (regular $399) |
| Reviews | No positive reviews found online; some reviews call it a scam |
| Logo and Design | Resembles the Costco logo, limited product selection, hidden products with mismatched prices |
| Contact Information | Only an email address is provided (support@hadeiz.com). No phone number or social media. |
| WHOIS Information | Hidden WHOIS contact information, lack of transparency |
| Recommendation | Avoid making any purchases from Hadeiz.com |
Other Suspicious Online Shops to Avoid
As part of our ongoing effort to protect our readers from potential scams, we have compiled a list of other suspicious online shops that you should be aware of. These shops share similar characteristics and tactics to Hadeiz.com, and they use deceptive practices to lure in unsuspecting buyers. It's crucial to remain vigilant when shopping online and to be aware of the warning signs of a potential scam. Below we will highlight some of the other suspicious online shops that you should avoid to protect your personal and financial information.
Here are a few examples of the suspicious online shops: 2023bigdiscount.com, Patwlta.shop, and Oceanmild.com.
How to spot and avoid a fake online store?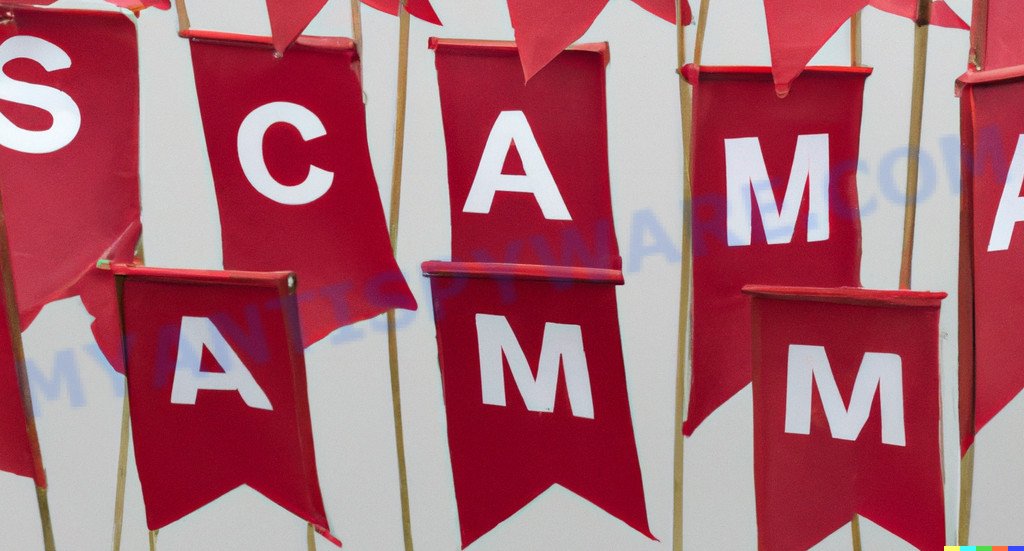 Online shopping has become increasingly popular, but it also carries certain risks, particularly when it comes to fake or fraudulent online stores. Here are some tips on how to spot and avoid a fake online shop:
Check for HTTPS and a padlock symbol in the URL bar. This indicates that the website is using encryption to protect your data.
Look for reviews and ratings of the website. Genuine websites will usually have positive feedback from customers, while fake ones may have little to no reviews or negative feedback.
Check the website's contact information. A legitimate online store will have a physical address, phone number, and email address for customer support.
Research the website on the internet. Search for the website's name and reviews, complaints or any warning signs about it before making a purchase.
Be wary of deals that are too good to be true. Fake online stores may offer steep discounts to lure in customers, but these deals may be a ploy to steal your money.
Avoid using payment methods that are not secure. Use payment methods such as credit card, PayPal or other payment methods that provide buyer protection.
Be wary of pop-ups or unsolicited emails directing you to a website. This may be a phishing attempt to get your personal and financial information.
By taking these precautions, you can reduce the risk of falling prey to fake online stores and ensure a safe and enjoyable online shopping experience.
What to do if you ordered something from a fake online store?
If you have already ordered something from a fake website and you suspect that it may be a scam, there are several steps you can take:
Contact the website's customer support.
If the website has provided contact information, try reaching out to their customer support to inquire about the status of your order. If the website does not respond or gives you unsatisfactory answers, it could be a sign that it is a fake website.
Check your payment method.
If you have paid for your order with a credit card, check your statement to see if the payment has gone through. If it has not, then you may have caught the scam in time, but if it has, you may need to dispute the charge with your bank.
File a dispute or chargeback with your payment provider.
If you have paid for your order with a credit card or other payment method that offers buyer protection, you may be able to dispute the charge or request a chargeback to get your money back. Use the steps (https://consumer.ftc.gov/articles/what-do-if-you-were-scammed) to try to stop a transaction, get a transaction reversed, or get a refund.
Report the fake online store.
You can report the fake website to authorities such as the Federal Trade Commission (FTC) at https://ftc.gov/ or the Internet Crime Complaint Center (IC3). This can help prevent others from falling victim to the same scam.
Learn from your experience.
Be more cautious in the future and take steps to ensure that you are shopping on legitimate websites that are secure and reputable.