Safe mode is a special Windows mode that can be used to help fix problems with spyware, malware and trojans. The mode load a minimal set of drivers. You can use Safe mode to start Windows so that you can modify the registry, remove files, load or remove drivers.

Use the following instructions to reboot your computer in Safe mode.
Restart your computer.
After hearing your computer beep once during startup, start pressing the F8 key on your keyboard. On a computer that is configured for booting to multiple operating systems, you can press the F8 key when the Boot Menu appears.
Instead of Windows loading as normal, Windows Advanced Options menu appears similar to the one below.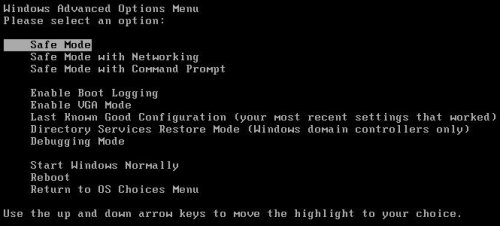 Select Safe mode when the Windows Advanced Options menu appears, and then press ENTER.
Windows will start loading.
When Windows has finished loading, you will see a screen as shown below.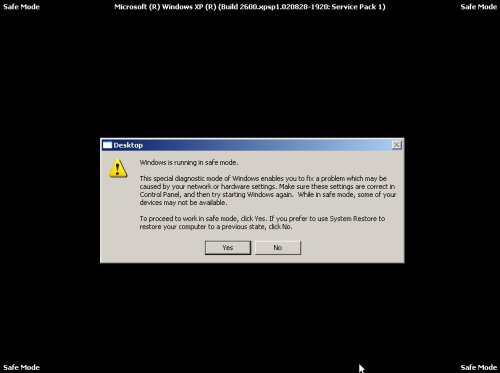 Click Yes.
Now you can start using Windows in Safe mode.