P2vin.com claims to offer detailed Vehicle History Reports, covering aspects like accident records, theft histories, owner lineages, service logs, and even running costs. However, a deeper scrutiny paints a rather concerning picture about this online service. The recently established domain is yet another potential red flag, especially since many scam websites are known to pop up overnight and then disappear just as quickly. The deliberate decision to keep their Whois contact hidden further raises eyebrows.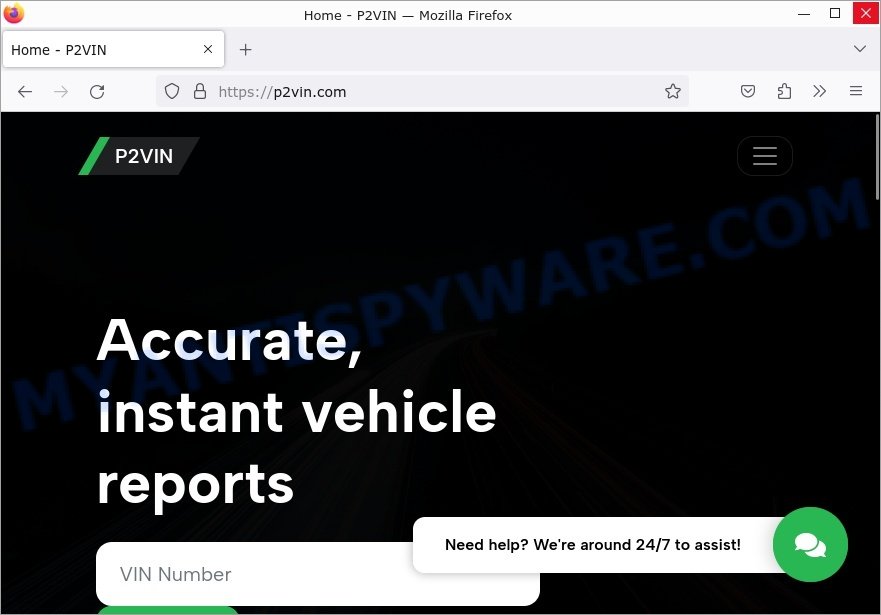 Many users have stepped forward, revealing their negative experiences. A common sentiment shared by these individuals is either not receiving the reports they paid for or discovering unauthorized charges made to their credit cards after interacting with P2VIN LLC. The company's elusive nature doesn't help either; with an absence of a physical address and a seemingly fake contact number, 866-693-2184, it's nearly impossible to pinpoint who's running this operation or from which location.
The allure of gaining a comprehensive vehicle history might be tempting, but it's crucial to prioritize safety over convenience. If a service doesn't offer transparency or if its details seem off, it's best to steer clear. Stay alert and always validate online services before parting with your hard-earned money or sharing sensitive information. Navigate further to know how to avoid falling prey to such scams! 🚫🔎🚗
What is P2vin.com? 🤔
P2vin.com presents itself as a trusted platform offering vehicle history reports. Especially popular among individual sellers using platforms such as Craigslist, Facebook Marketplace, and eBay Motors, this site has gained attention for its specific mention by "buyers".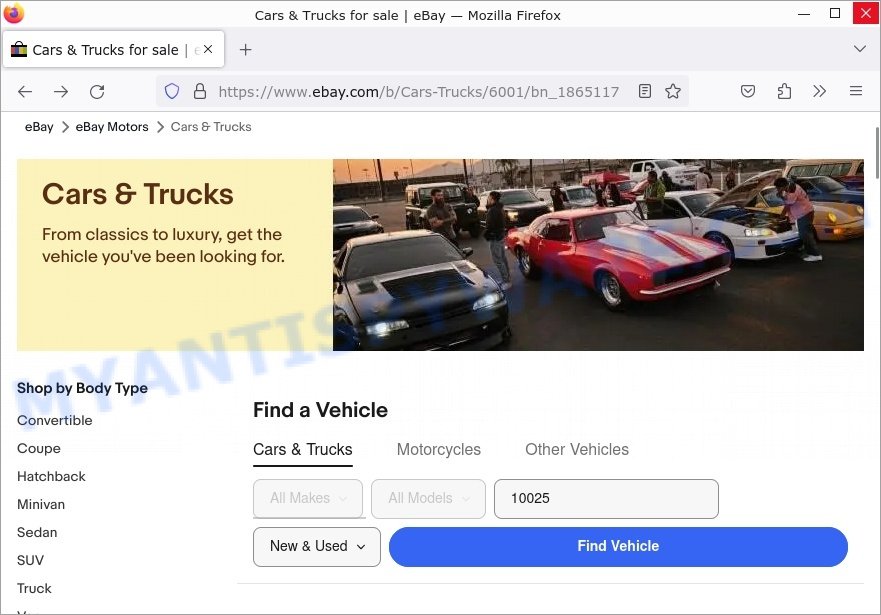 However, there's more beneath the surface. Unlike genuine report providers, P2vin.com doesn't deliver authentic information. Instead of a detailed background of a vehicle, sellers are handed a fabricated document with no genuine car data. This falsified report leaves sellers in the dark about the actual history of the vehicle they're interested in.
These unscrupulous "buyers" have a pattern. Once the payment is made to P2vin.com, they often disappear without a trace. With the escalating trend of online car sales, it's alarming to see such scams proliferate. Sellers are advised to tread with caution, ensuring they're equipped with accurate information and avoiding pitfalls like P2vin.com. 🚗⚠️
How the P2vin.com Scam Works 🚫🚗
The P2vin.com scam follows a well-defined pattern, leaving sellers vulnerable to financial losses and dashed expectations. Here, we break down each step of this deceptive dance, from enticing ads to phantom buyers, we unveil the inner workings of the P2vin.com scam. 🚗💔
1. Posting the Ad
When someone decides to sell their vehicle, they often post ads on popular sites such as:
Facebook Marketplace
Autotrader.com
Cars.com
Craigslist
eBay Motors
Local classifieds
The ads usually have pictures and details about the car, like its make, model, and condition. While these details draw in genuine buyers, they also attract scammers.
2. The Scammer's Initial Contact
A scammer spots the ad and thinks it's worth their time. They reach out, often by email or phone, acting very interested. They might mention specific things about the ad to gain trust or even give some personal backstory, like being in the military, to sound more believable.
3. Asking for a Vehicle History Report
Once they've chatted a bit, the scammer will ask for a vehicle history report. But not just any report – they specifically want one from P2vin.com. They might say it's better than other sites or mention a fake discount. Their main goal is to get the seller to use this particular site.
4. The Seller Buys the Report
The seller goes to P2vin.com and pays for the report, which can cost anywhere from $39.99 to $59.99. Everything looks legit: the website seems professional, and they get an official-looking report in their email. But in reality, the report is just a generic template with no real data.
5. The "Buyer" Disappears
Once the seller sends over the fake report, the "buyer" vanishes. They never planned to buy the car – they just wanted the seller to pay for the fake report.
6. The Aftermath
When the seller realizes they've been scammed, they might try to contact P2vin.com for a refund or to complain. But there's usually no response. Hidden domain registrations and lack of customer support mean there's almost no way to get the money back. 🚫💸
What to Do If You've Been Scammed? 🤷‍♂️
If you find yourself a victim of the P2vin.com fake report scam, don't despair. Take the following steps to protect yourself and seek restitution: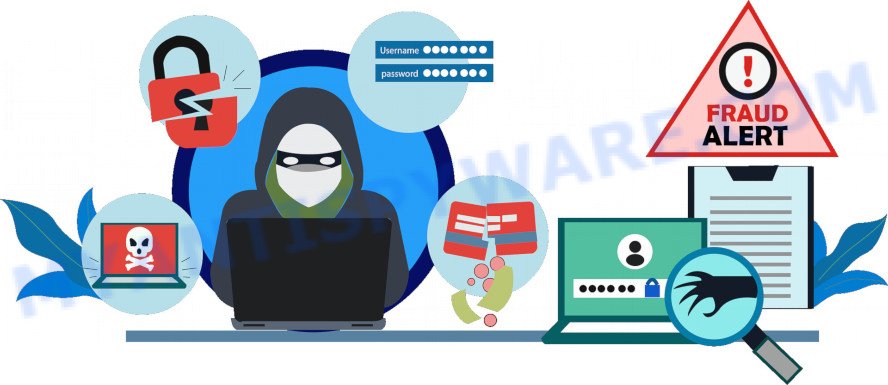 1. Immediately Cancel the Credit Card Used 💳
As a first and crucial step, contact your credit card issuer right away to cancel the card used for the payment to P2vin.com. This swift action can prevent scammers from inflicting further damage by using your payment information for additional fraud.
2. Place a Fraud Alert on Your Credit Report 🚫
Consider placing an initial 90-day fraud alert on your credit report through one of the three major credit bureaus (Equifax, Experian, or TransUnion). This fraud alert serves as an added layer of protection, requiring lenders to verify your identity before approving any new credit applications in your name. It's a proactive measure to stop thieves from opening accounts using your information.
3. Dispute the Charge with Your Credit Card Company 📝
Reach out to your credit card company to dispute the P2vin.com charge. Provide all relevant information, including the police report, to emphasize that you were a victim of an online purchase scam. If your claim is approved, the charge will be reversed and removed from your statement.
4. File a Police Report 🚔
Report the scam to your local law enforcement agency. Filing an official police report creates an essential record of the incident, which may strengthen your case when disputing charges and assist in tracking down the scammers. Additionally, the Federal Trade Commission (FTC) keeps track of fraud reports, making it important to report the incident to them as well.
5. Contact Domain Registrars and Web Hosts 🌐
Determine which domain registrar and web hosting service P2vin.com utilizes. Contact these service providers and file abuse complaints, requesting the suspension of the fraudulent site. Taking this action can effectively take the scam offline, protecting potential future victims.
6. Report P2vin.com to the Better Business Bureau 💼
File an official scam report with the Better Business Bureau (BBB) to alert others about P2vin.com's deceptive practices. While it's unlikely that the fraudulent site will respond, official complaints can contribute to the efforts to shut down their bogus domain.
7. Leave Online Reviews Detailing the Scam 📢
Share your unfortunate experience by posting detailed reviews on platforms such as P2vin.com's Facebook page or TrustPilot. By doing so, you can help raise awareness about their criminal fraud and potentially prevent others from falling victim.
8. Consider Small Claims Court for Damages ⚖️
Depending on your location and the amount of money you've lost, consider pursuing a small claims court case against the scammers, even if you don't know their real identities. The mere threat of a judgment may prompt them to refund your losses.
---
Taking these carefully considered steps empowers you to regain control and potentially mitigate some of the damages inflicted by the P2vin.com scam. Remember to remain vigilant and make informed decisions as you navigate the aftermath of the fraud. 💪🔍
🚩 Red Flags Alert: How to Recognize Scams Like P2vin.com
We've put together a table of warning signs to help you spot scams like P2vin.com. The most important red flags are at the top, so you can quickly see what to watch out for. Before you risk your money or personal info, take a look at this table.
| Red Flags | What It Means | Why It's a Concern |
| --- | --- | --- |
| Buyer Requests Specific Seller-Paid Reports | The buyer insists that you pay for a vehicle history report from one particular company, like P2vin.com. | Legitimate buyers typically don't require a specific report and may be trying to steer you towards a scam site. |
| Unfamiliar Website with Limited Information | The website where you're asked to purchase a report lacks a credible online presence or detailed information. | Scammers often operate on obscure websites to avoid detection and accountability. |
| Buyer Urges Immediate Payment for a Report | The buyer pressures you into buying a report right away, creating a sense of urgency. | Scammers use urgency to push victims into making impulsive decisions, often leading to financial loss. |
| Buyer Requests Personal or Payment Information | The buyer asks for personal details like your address, driver's license, or credit card information. | Sharing such sensitive information with unknown parties can lead to identity theft and fraudulent transactions. |
| Too-Good-To-Be-True Offers and Over-Eagerness | The buyer makes an exceptionally good offer, showing an unusually high level of interest. | Offers that seem too good to be true are often a bait-and-switch tactic used to lure victims into scams. |
| Limited Contact Information and Online Presence | The seller or website lacks sufficient contact information or online presence. | It becomes difficult to trace or report scammers when they operate in the shadows with little accountability. |
Protecting Yourself from the P2vin.com Scam 🛡️
When selling online, it's crucial to stay savvy and safeguard yourself against scams like P2vin.com. Follow these steps to make informed decisions and protect your interests:
1. Research Unfamiliar Sites Thoroughly Before Paying 🕵️‍♀️
Before purchasing any report from an unfamiliar website, take the time to investigate. Search the site's name along with terms like "scam," "fake," and "fraud" to uncover any potential complaints or warnings. Additionally, check the site's registration details for anonymity flags. If anything raises suspicion, it's best to steer clear.
2. Be Wary of Requests for Specific Seller-Paid Reports 🧐
If a buyer insists that you pay for a report from a particular company, exercise caution. Legitimate buyers typically do not require this. Instead, you can provide a report from a reputable provider such as Carfax. Reject any "buyer" who makes unusual demands like this.
3. Consider Providing Reports Yourself From Reputable Sellers 📄
Rather than relying on a buyer's recommended company, consider purchasing reports directly from well-established and trusted providers like Carfax. While this option may be more expensive, it ensures your safety and avoids the risk of fraudulent sites.
4. Never Share Personal or Payment Information 🚫
Under no circumstances should you disclose personal information, such as your address, driver's license details, or credit card information, to someone you haven't met in person. Scammers can exploit this data for illicit purposes. Stick to local, safe meetings or use a secure escrow service for payments.
5. Trust Your Instincts on Too-Good-To-Be-True Buyers 🤨
Listen to your intuition when dealing with potential buyers. If something feels off, be cautious. Signs of concern include excessive urgency, unusual requests, and over-eagerness. It's always better to err on the side of caution and miss a sale than fall victim to a scam.
6. Google Search Buyer Emails and Phone Numbers 🔍
Perform a quick online search using a potential buyer's contact details, such as their email address and phone number. Sometimes, you may come across negative reports or warnings related to scams associated with these details. These insights can help you make an informed decision.
---
Remember, when selling online, your vigilance and informed choices are your best defense against scams like P2vin.com. By following these steps, you can minimize risks, protect your finances, and ensure a safer selling experience. 🛡️💰
Conclusion
The fake vehicle history report scam, as seen on websites like P2vin.com, shows that online sellers face ongoing risks. To stay safe, you need to be alert and informed about these tricks that scammers use to take your money.
As online buying and selling change, scammers find new ways to trick people. But if you know about these scams and share this article, you can help protect yourself and others from falling for scams like the one on P2vin.com. Stay safe, stay smart, and help others do the same. 🚫🔒